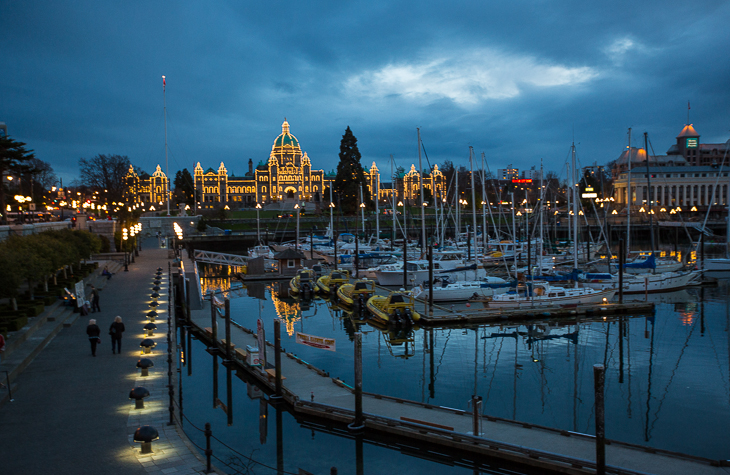 Visit Victoria, British Columbia and chances are you'll lay aside all your assumptions about this city on the edge of Vancouver Island: you know, it's too small and a city of seniors.
But what if I told you there's far more to Victoria than the picturesque parliament buildings and inner harbour, or that it's filled with both locals and visitors of all ages?
And here are some interesting, little-known facts from Statistics Canada: Victoria is the cycling capital of the country, as well as Canada's fittest and most walkable city.
Take my advice: Victoria, BC and its surrounding areas deserve more than a two-day jaunt. Give yourself at least three to four days to do it justice.
But, if you must spend only 48 hours there, here's an itinerary worth considering:
Day One
If you take the 3.5- to 4-hour journey from Vancouver by Pacific Coach, you'll likely arrive in the afternoon, at which time you can check into the Chateau Victoria. This Four Star Canada Select Hotel is conveniently located in the heart of downtown Victoria near all the major attractions but, if you feel particularly lazy, feel free to make use of their complimentary downtown shuttle service.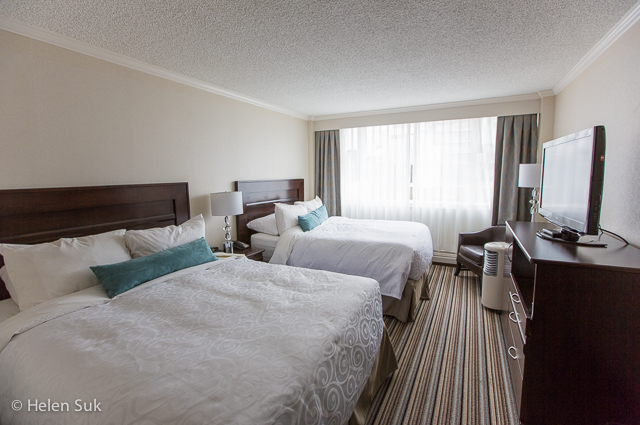 My accommodations were comfortable enough, but there's more to this hotel than its guest rooms – it's a hotspot for cocktails and dining with a view (read on to learn more).
Book a room through the hotel website here or Booking.com here.
Pick up a rental car (just around the corner from the Chateau Victoria) because there are places to be seen just 20-30 minutes outside the city.
You can start at the National Historic Sites of Fort Rodd Hill and Fisgard Lighthouse for a healthy dose of west-coast history.
At Fort Rodd Hill, tour the century-old coastal artillery fort at Esquimalt Harbour once used by the British Royal Navy, including the defensive walls, gun barrels and even the underground plotting room.
Visitors seeking a more adventurous, unique experience can even camp in the fort between May and October by booking one of the new oTENTik tented cabins.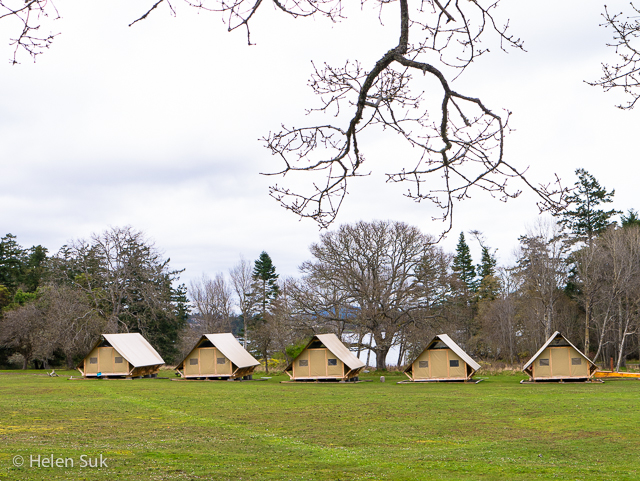 Standing tall next to Fort Rodd Hill on the edge of the ocean is Fisgard Lighthouse, Canada's oldest lighthouse on the west coast and a photographic opportunity you won't want to miss. But don't just admire it from the outside – step inside to explore its interior and learn about the lives of its keepers.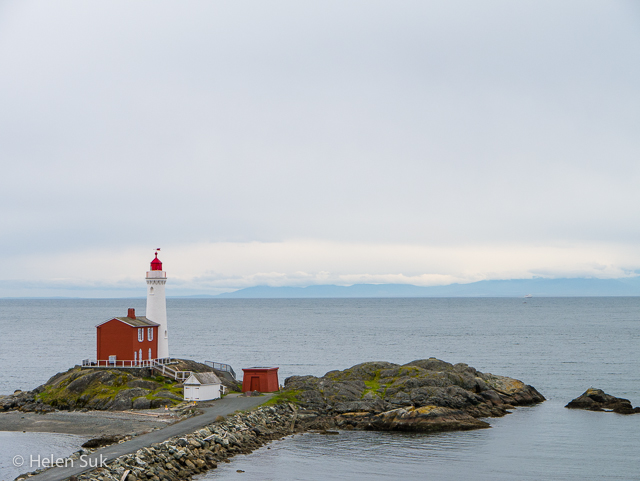 For a taste of fine dining, the highly rated Café Brio delivers. Led by Chef Laurie Munn, a champion of Vancouver Island farms and products, this establishment offers a warm, unpretentious ambiance, impressive service and contemporary, mouth-watering cuisine, all made from scratch.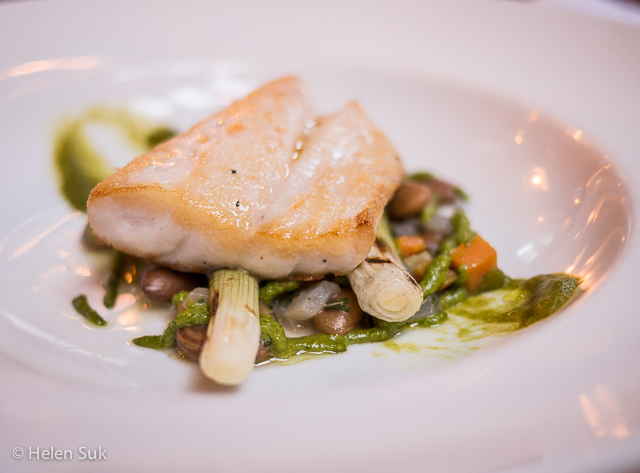 If you prefer to exercise portion control, then you may want to consider a half order of one of their entrees, an option I'd love to see in every restaurant.
Need a nightcap? Return to the Chateau Victoria for a drink in Clive's Classic Lounge, the award-winning bar that serves classic cocktails with a twist.

Day Two
Start your morning early but fuel up first with a meal overlooking the city and harbour. Take the elevator up to the 18th floor of the hotel to the casual yet modern Vista 18, the only rooftop restaurant and lounge in Victoria. The menu is a brunch lover's dream, and the eggs benedict with dungeness crab alone makes Vista 18 worth the visit.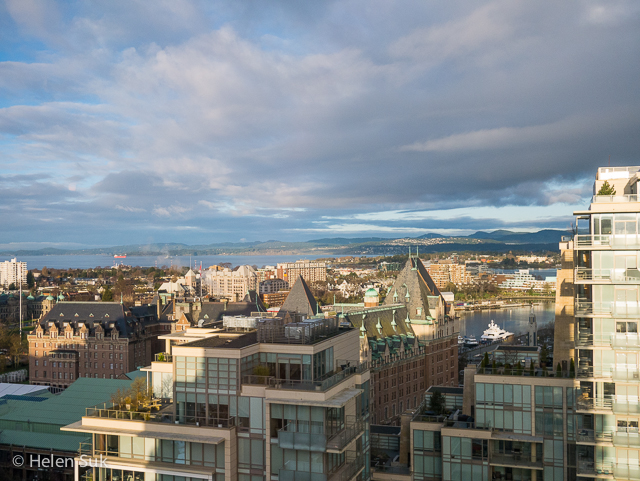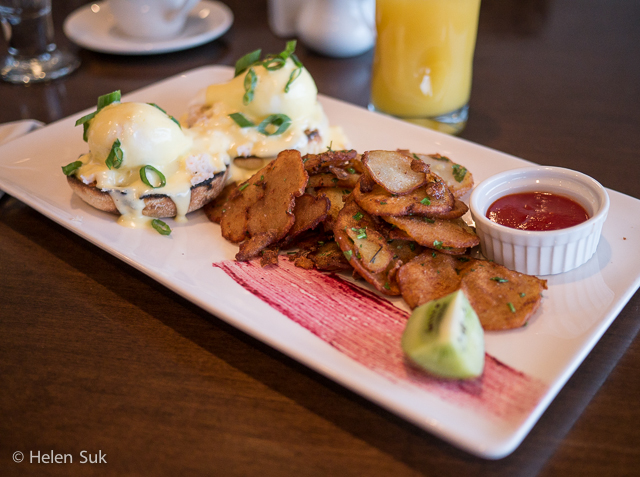 Then, time to hit the road. After a 30-minute drive, you'll arrive at what Condé Nast Traveler has called one of the world's most beautiful gardens. Butchart Gardens truly is a sight to behold, a collection of gardens so massive, you'll need about two hours to fully experience it. Walk its peaceful pathways across ponds, a giant fountain and floral displays bursting with colour. Each garden has its own theme and will captivate even non-gardening enthusiasts, but the Japanese Garden especially made me swoon.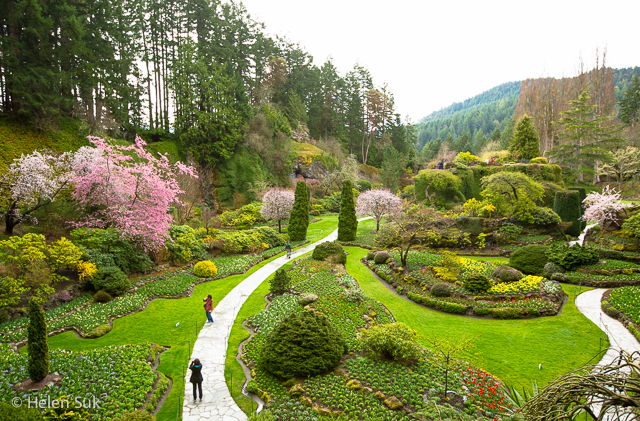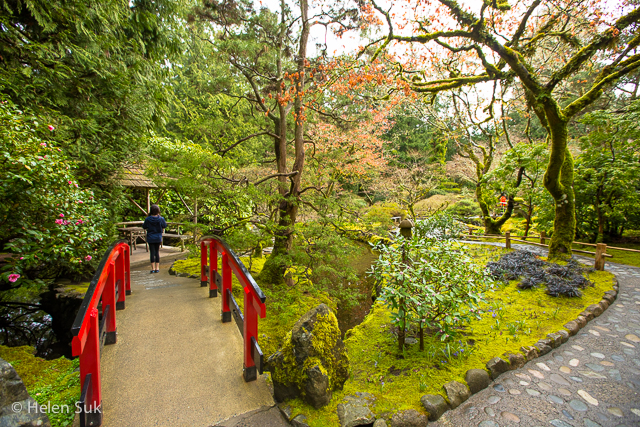 Just 20 minutes from the gardens is Sea Cider Farm & Ciderhouse, the perfect stop to sample craft ciders and, since you'll be feeling peckish, nibble on a charcuterie plate.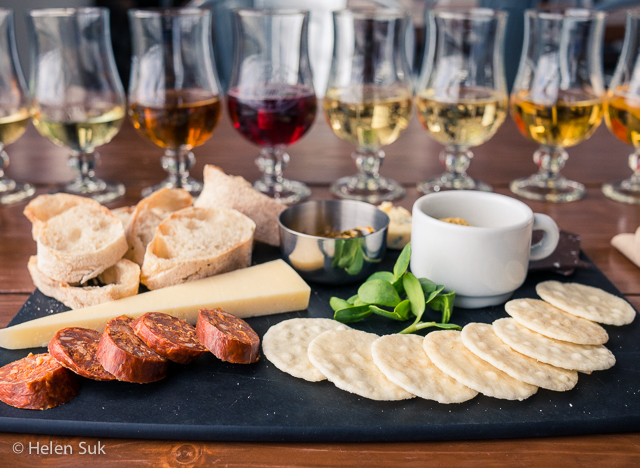 Here, everything is proudly sourced from local providers, but the apples used for most of their ciders are grown in their own organic orchard. Want to know more? Read about my Sea Cider tasting experience here.
A visit to Victoria wouldn't be complete without experiencing the distinct flavour of Fisherman's Wharf and the thrill of whale watching.
Small but charming, the docks at Fisherman's Wharf are home to food stalls (hello, fish and chips!), unique shops and a village of float homes decked out with a whimsical, artistic flair. You can walk there from the harbour or arrive by water taxi.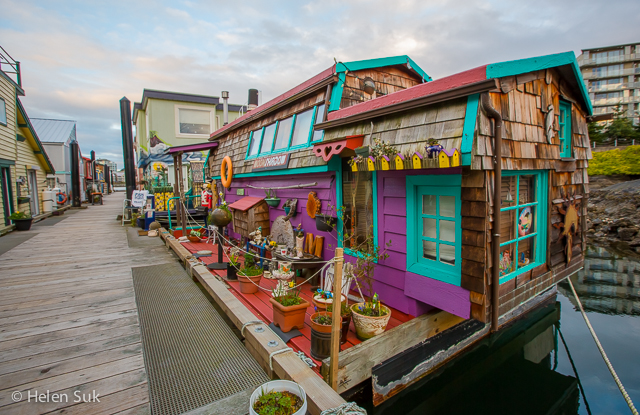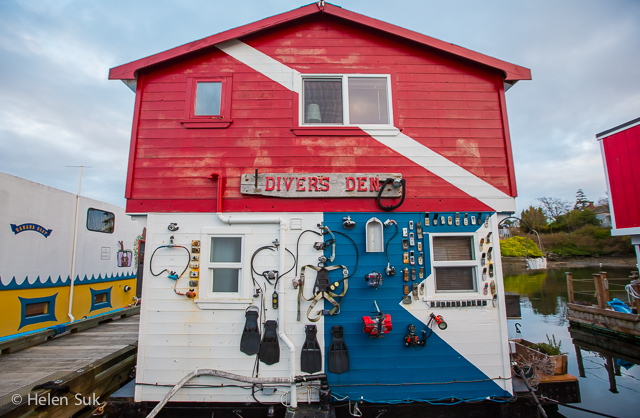 Here, you'll also find Eagle Wing Tours, Canada's first carbon-neutral whale watching company and a local, family-run business that contributes 1% of its annual sales to environmental protection. You'll want to see the orcas, Victoria's famed marine wildlife, with a company as passionate about conservation and education as they are about offering their customers a remarkable experience. Brett, co-owner and captain of Eagle Wing Tours, and his crew were professional, enthusiastic and utterly inspiring in their respect for the whales, which helped make my sightings of 10 transient orcas in their natural habitat unforgettable.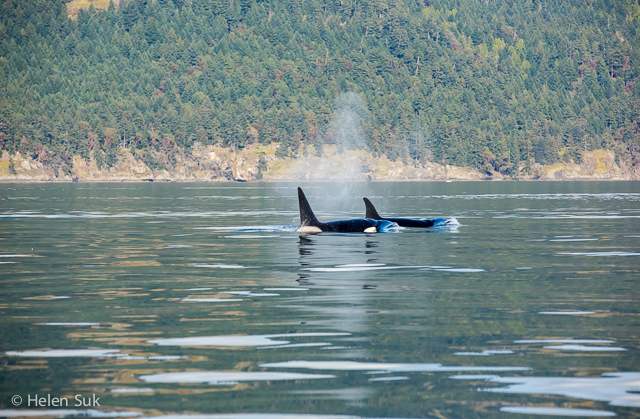 I was left speechless and a little misty-eyed by their sheer beauty, grace and the sound of their exhale as they repeatedly rose to the surface then gently dove under. It was here, in Victoria, where I fell head-over-heels in love with whales.
What a day! After all the excitement, how about a quick but satisfying Mexican dinner that won't burn a hole in your wallet? At La Taquisa, you can choose your meal, filling and salsa for DIY tacos, burritos or quesadillas. My favourites: the fish and pork chorizo tacos. (And any Mexican resto with soft, homemade corn tortillas is alright by me.)

Day 3
Make your last breakfast in Victoria one to remember at Willie's Bakery & Café. Housed in a heritage building, BC's oldest bakery offers a casual setting with an all-day breakfast and lunch menu to customers with an appetite. Order the skillet of huevos rancheros with chorizo or banana french toast with maple cream cheese drizzle, and this is what will land at your table.
Need I say more?
Leave Victoria but Vow to Return
By the last day, you'll quickly realize that you've barely scratched the surface of what this unique city has to offer. What about kayaking, hiking and cycling? Or the wine tours, microbreweries, Victoria Public Market and all the culinary experiences yet to be discovered?
As I said, two days are simply not enough.
Pin this Post to Pinterest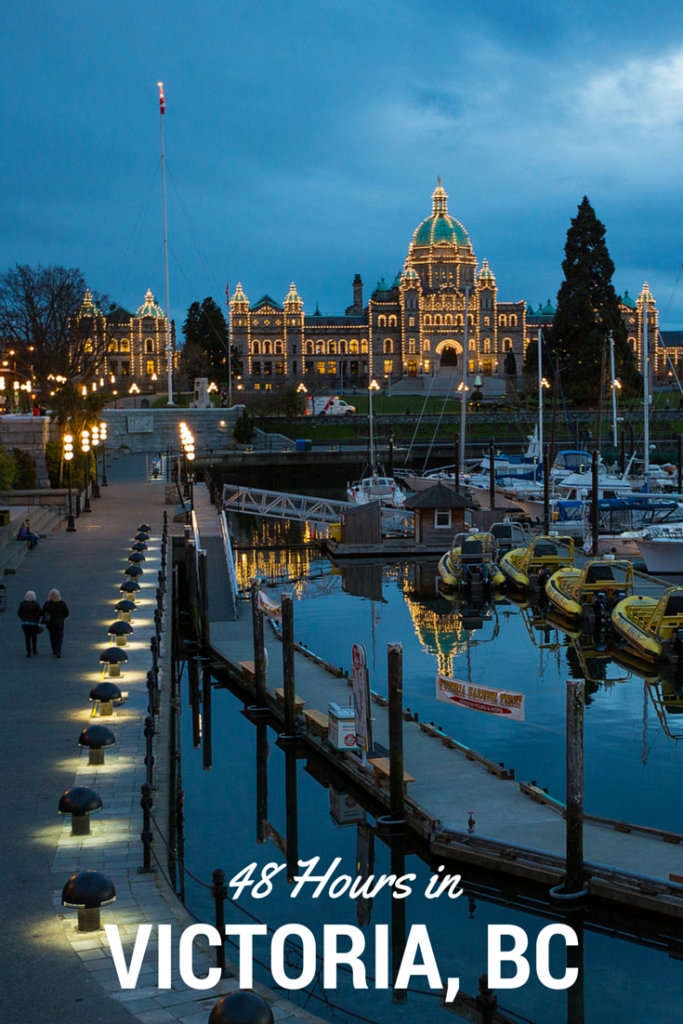 Some of my experiences described above were made possible by Tourism Victoria, but rest assured that all views expressed in this post are my own. I also earn a small commission from Booking.com if you make a reservation through their site (at no cost to you).