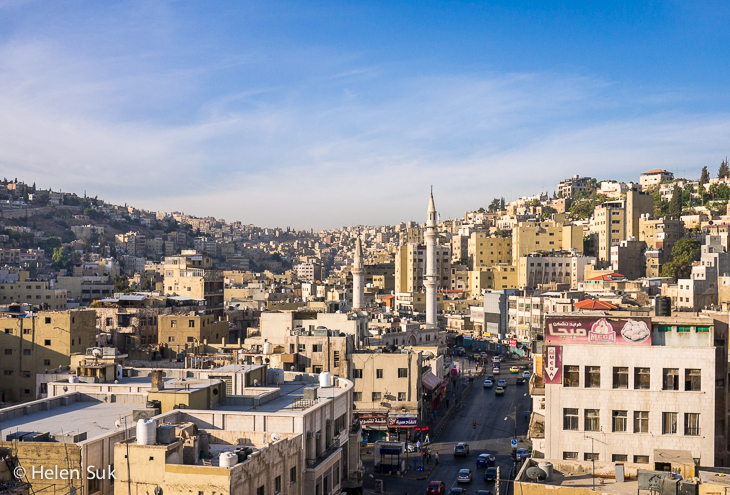 I only spent a few days in Amman, but it was made memorable by Jordanians I met through Couchsurfing, my new favourite social platform that has changed the way I travel. While I didn't stay in their homes, Saman and Leena were gracious enough to take time out of their busy schedules to show me their country's capital through the eyes of a local (is there a better way to experience a destination?). Without them, I wouldn't have seen or enjoyed Amman half as much as I did, so my deepest gratitude to them.
The heart of the city is the downtown core, an intriguing blend of the old and new. In fact, Amman is one of the oldest continuously inhabited cities in the world. Historical ruins stand alongside modern buildings in a throbbing metropolis of multi-ethnic and well-educated residents. Among them are Iraqis, Sri Lankans, Syrians, Palestinians and South Koreans, while Saman and Leena call themselves "Jordanian-Jordanian", a term used to describe those actually born in Jordan.
Pin this to Pinterest
A word of warning: if you have weak knees, you'll likely take a lot of taxis in this city. Climbing all the steps and slopes are exhausting, but they're exactly what makes for compelling views of the hilly cityscape and sunset.
Here's what I got up to in and around Amman (except the Citadel, which I explain):
The Roman Theatre
This ancient landmark of the Roman city of Philadelphia dates all the way back to 138 AD. With a seating capacity of 6,000, the partly reconstructed amphitheatre is a magnificent site built into the hillside.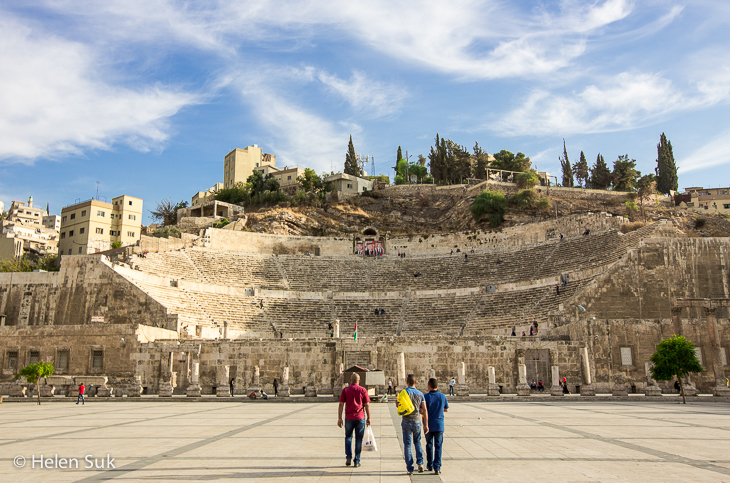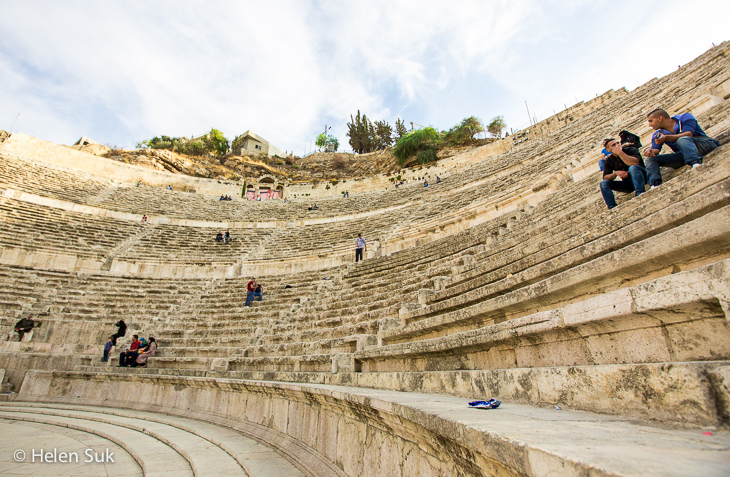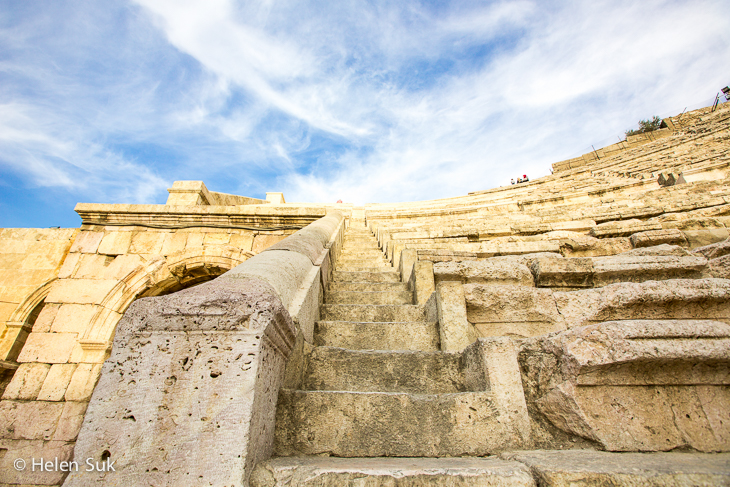 It's a steep climb to the top, but it offers one of the best viewpoints for sunset. Today, the Roman Theatre serves as the location for ceremonies and entertainment events. Two small museums are also housed here.
The Souk
A visit to the Middle East would be incomplete without experiencing the colours and scents of a traditional bazaar. Fragrant spices, nuts and produce fill the stalls in the downtown souk.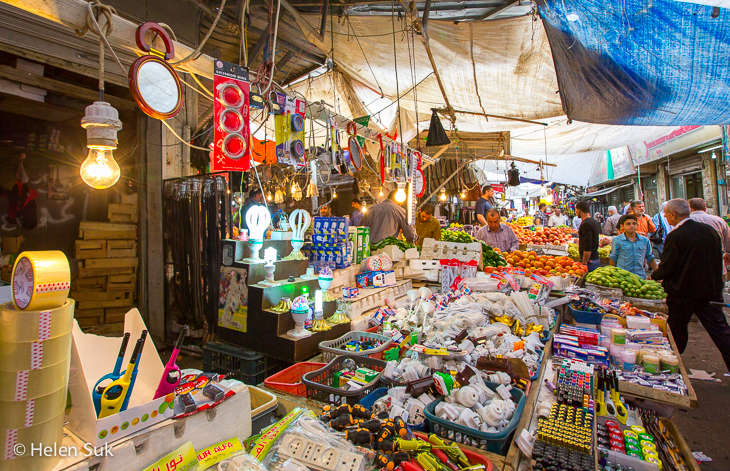 The Citadel
So… I'll be honest. I ran out of time and didn't make it here, but I truly regret it. Don't make the same mistake, as the Citadel is one of Amman's most important historic sites with artifacts dating all the way back to the Bronze and Iron Ages. It also came under occupation by the Romans, Byzantines and Umayyads. Archaeologists continue to excavate the site.
Grand Husseini Mosque
Believed to have been the site of Philadelphia's cathedral, the Grand Husseini Mosque (also known as King Hussein Mosque and Al Husseini Mosque) was constructed in the seventh century, then rebuilt in 1924 in Ottoman style by King Abdullah I. Peek in during the call to prayer to feel the religious pulse of the city.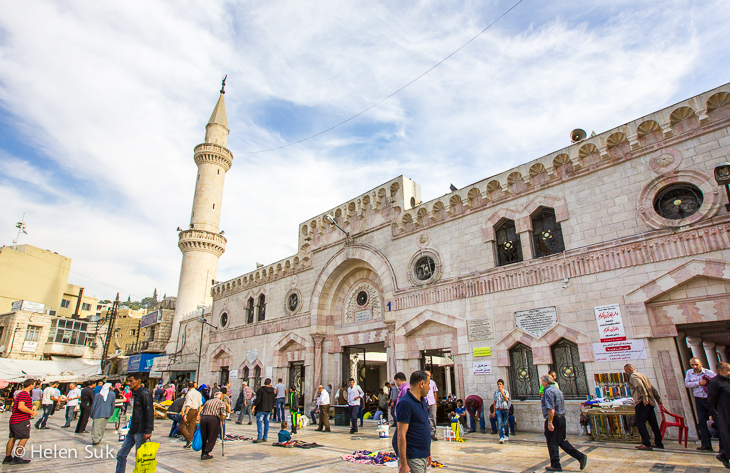 Rainbow Street
This narrow street, less than a mile long, was once the home of Jordan's aristocracy and now a centre for social activity among both locals and visitors. An afternoon can be spent weaving through the boutique shops, art galleries, shisha bars and trendy cafes, or an evening watching the sunset from its hilltop location (if the stairs are too much to handle during the afternoon heat, take a taxi there).
Paris Square
Paris Square, I was told by Salam, is like Rainbow Street but more frequented by locals than tourists. It's also a favourite neighbourhood for expats. There are some gorgeous views of the Old City from here too.
Jafra Cafe
For lunch, Leena suggested this spacious, bohemian hotspot for dining and shisha smoking, and I'm so glad she did.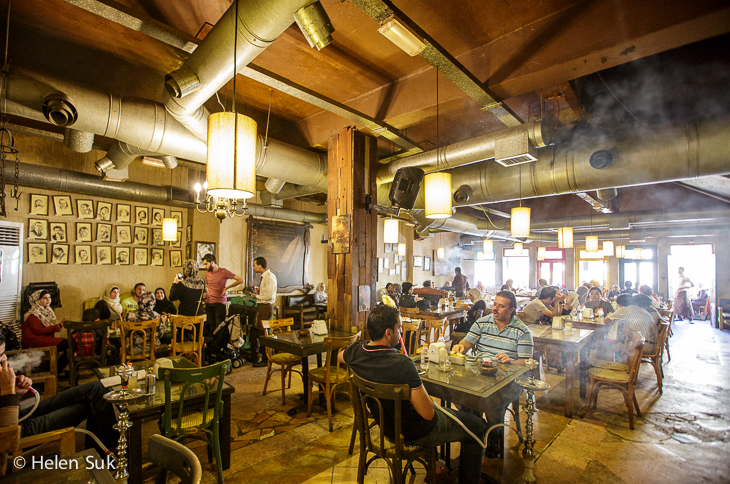 Sample mezze (Middle Eastern appetizers), manakeesh (flatbread) or fattoush salad. Most interesting though is the Jafra chicken pottery, a dish that's cooked in a clay pot then cracked open at your table.
You can find Jafra Cafe on the second floor, across the post office on King Faisal Street. Ask your hotel for directions (everyone in Amman knows where it is) as it can be a challenge to find.
Sakeyat Addaraweesh
Run by the same owners as Jafra Cafe, Sakeyat Addaraweesh isn't just an open-air restaurant, it's a hub for artistic, cultural and social activities featuring local talent. It's also where Saman and his friends introduced me to traditional Jordanian fare like kibbeh with yogurt and kefta with tahini while listening to the sweet sounds of live Jordanian music.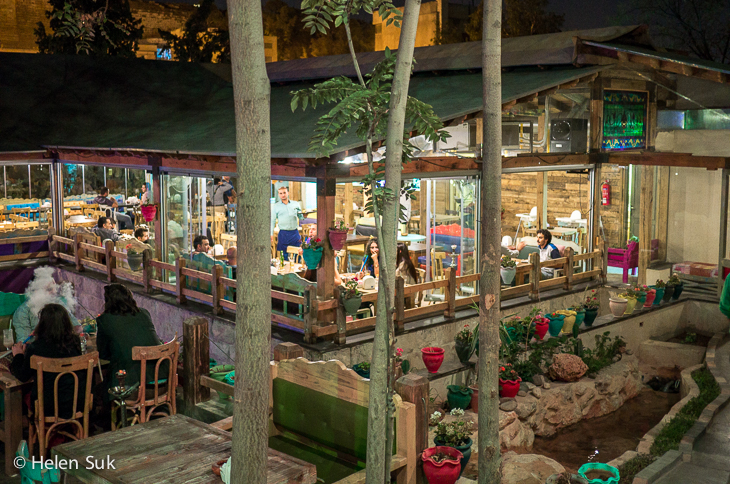 You'd have to venture outside of the Old City to reach Sakeyat Addaraweesh.
Wild Jordan Cafe
Just off of Rainbow Street is Wild Jordan Cafe, an establishment featuring a menu of healthy, locally sourced fare (fresh smoothies, salads, soups, sandwiches, pasta, chicken), with some dishes named after Jordan's many nature reserves. A portion of their revenue is donated to community projects. The glass-walled building itself is an impressive structure with a fantastic panorama of the city from its outdoor terrace. After exploring the shops on Rainbow Street with Leena, we spent a fabulous evening nibbling on apple pie while overlooking the citadel then browsing the onsite shop of locally produced, nature-themed gifts.
Wild Jordan Cafe is also an ecotourism centre committed to the conservation of the country's natural environment. Had I learned about them sooner and had more time, I would've joined one of their reasonably priced day or overnight trips. If ecotourism is your thing, I recommend visiting their headquarters and picking up some brochures to learn more about their offerings.
The Dead Sea and Mount Nebo
Speaking of day trips: just a 30-minute drive from Amman is the Dead Sea, the lowest point on earth. It's also the world's richest source of natural salts, giving the body of water its legendary therapeutic properties. In fact, it's so salty that it's devoid of any life forms (hence, the "Dead Sea") and makes sinking impossible. You just float and bob around on the surface without even trying. It's truly bizarre.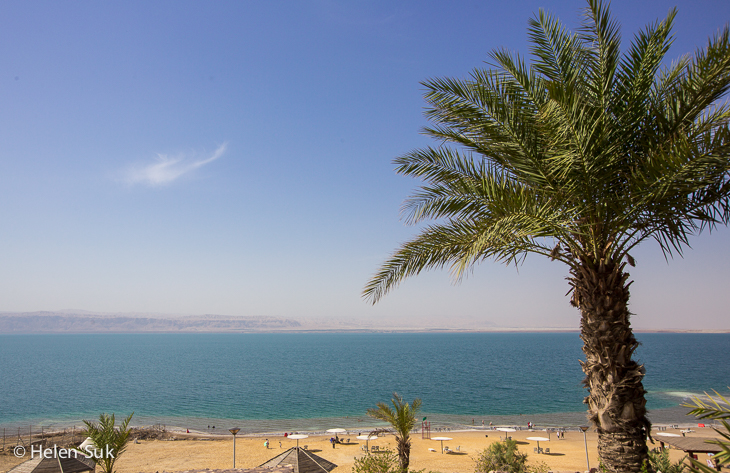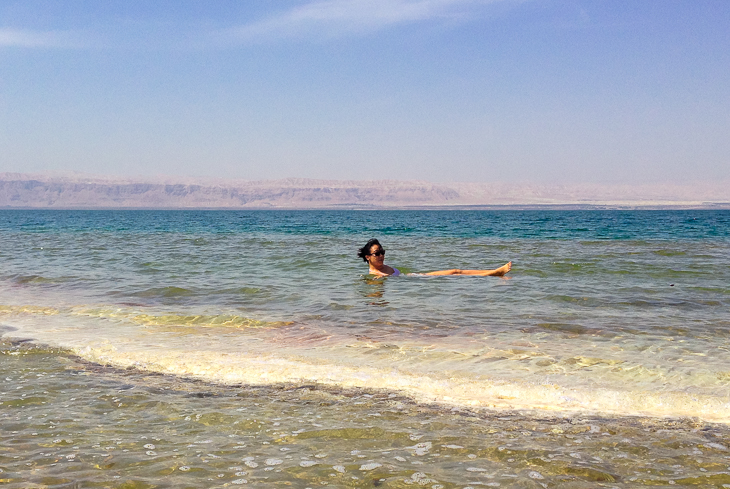 I should note that even the most minor scrapes on your skin will burn and, for the love of your eyesight, do not touch your eyes with your wet fingers (or your clothes as the salt will dry to a crust).
Nearby is Mount Nebo, a significant pilgrimage site for Christians. From the top of the mountain, I stood where Moses is believed to have been given a view of the Promised Land of Canaan before his death. How's that for biblical drama?
In the 1930s, archaeologists made a discovery on Mount Nebo: the remains of an ancient monastery, church and Byzantine mosaics in near-pristine condition.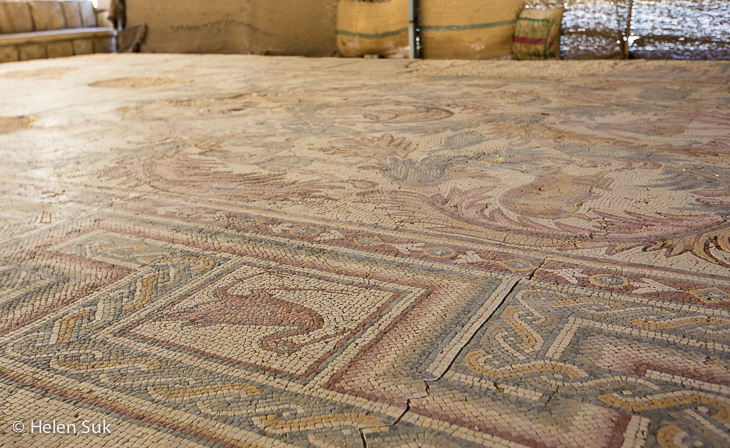 I booked this day trip through my hotel. (You may also want to consider Jerash, another popular excursion from Amman.)
Search for hotels in Amman at Booking.com here.
If you've been to Amman, help me and my readers out by leaving a comment below. What did I miss (but shouldn't have)?
Disclosure: This post includes an affiliate link that allows me to earn a modest commission from Booking.com if you click on it and make a hotel reservation. Thank you for your support!