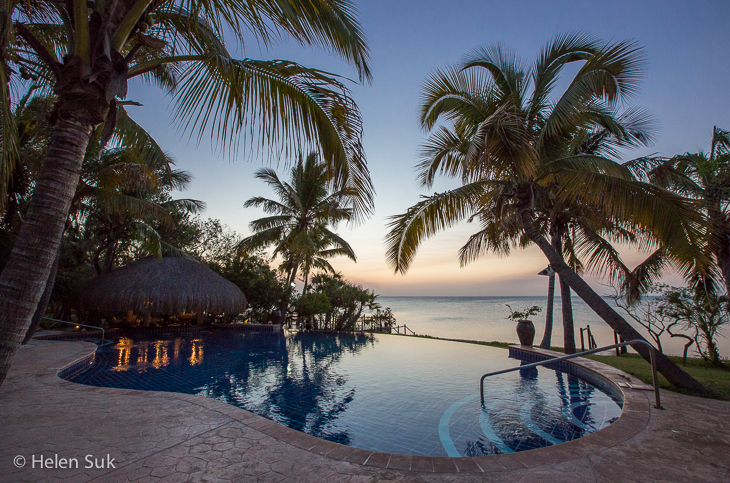 Until May 2014, this five-star resort on the island of Bazaruto was so exclusive, the only way to reach it was by landing on its airstrip. But, today, Anantara Bazaruto Island Resort & Spa (formerly Indigo Bay) is more accessible than ever. Travellers seeking an idyllic getaway can now get to this tropical paradise on the Indian Ocean with a 45-minute boat transfer from the seaside town of Vilanculos on mainland Mozambique.
It's what African dreams are made of, an escape from the noise of modern-day stress but with all the comforts of home — and much more.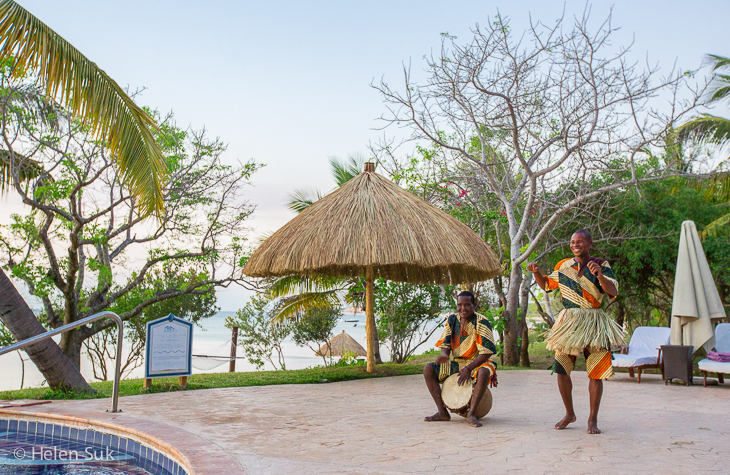 Last October, my friend Suzanne and I had the opportunity to experience the luxury of Anantara Bazaruto for ourselves, and left more pampered than we ever thought possible.
Location
Bazaruto is the largest island of the Bazaruto Archipelago, a group of five islands just 30 km east of southeastern Mozambique. The archipelago is also a protected national park, a sensational treasure of unspoiled natural beauty, wildlife and marine life I've seldom seen elsewhere. It's no surprise the islands boast some of the best dive sites in the world.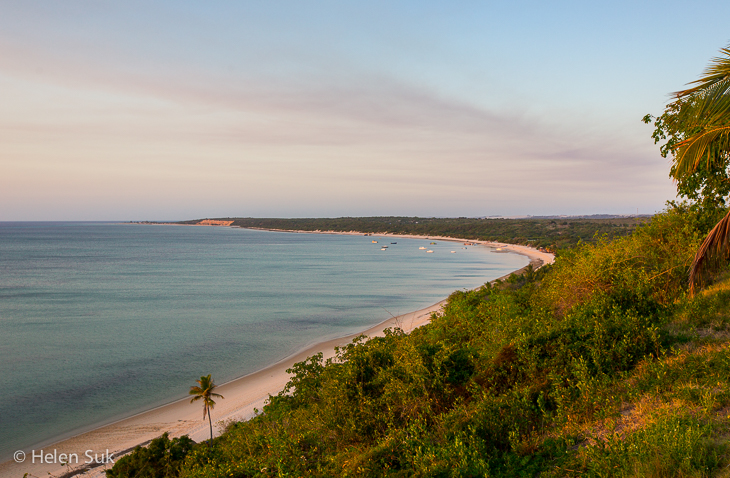 Just one of two resorts on the island, Anantara Bazaruto is situated on the west side, a secluded retreat in the truest sense of the word, surrounded by the calm, turquoise waters of the Indian Ocean.
VIP Service
To say every guest is spoiled with VIP treatment is a vast understatement. It began the moment our boat reached the sandy shores, where we were welcomed by an exuberant display of traditional song and dance. A woman in a grass skirt twirled about as she sang her heart out, arms extending to the sky. Behind her, men pounded their drums and more women offered their vocals in a wild chorus.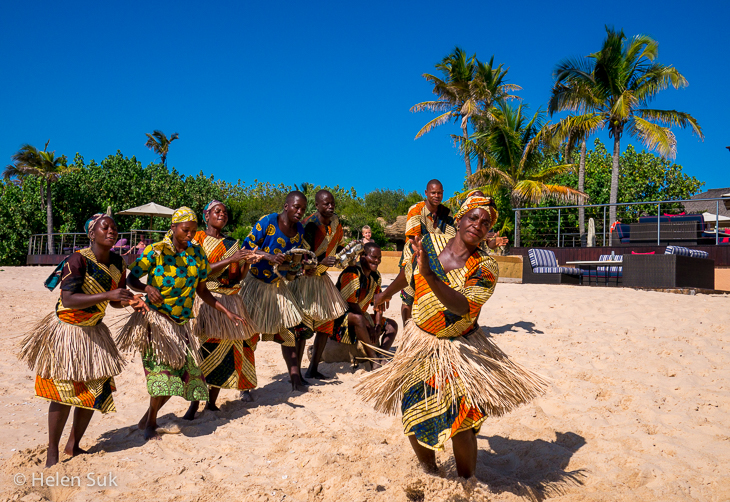 Our sandy feet were washed before we were handed our welcome drinks and greeted by Roberto Simone, the general manager himself. The lavish presentation made us feel like queens.
The level of attentiveness offered by staff during our entire stay was, in my experience, unprecedented. Not only did the restaurant staff pull out our chairs and place the napkins on our laps, they forbid us from carrying our glasses of wine from the bar to the pool — they insisted on doing it for us. Roger was like our butler, ensuring all our needs were consistently met. And it's always a good sign when the general manager regularly makes his rounds throughout the resort to ask guests how they slept and how their stay could be even better.
The Accommodations
We checked into a Beach Villa, the most common accommodations among the 44 villas. It was spacious (58 square metres), elegantly designed with natural tones and materials, and equipped with all the modern amenities of a luxury property, including a mosquito net.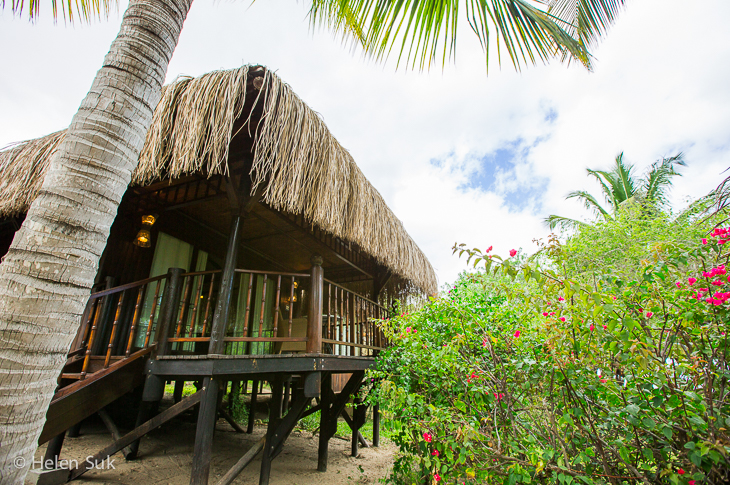 But Anantara Bazaruto takes it even one step further. Prefer pillows filled with polyester over down feathers, or the earthy scent of cedarwood over spiced ginger in the shower? That's what the pillow and soap menus are for.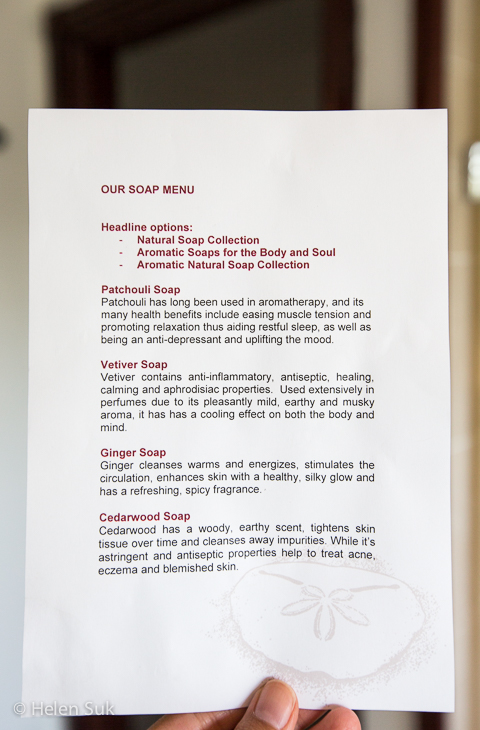 Speaking of the bathroom, it was exquisite: a marble counter, sea-facing deep-soaker tub, and both an indoor and outdoor shower.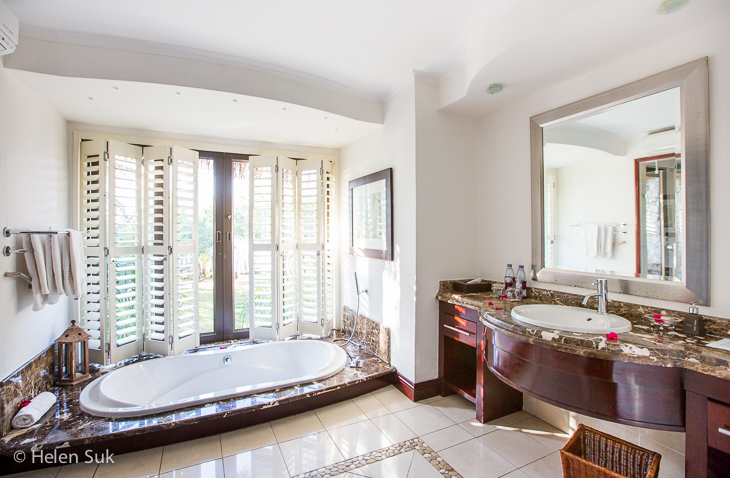 The living area opened onto a private wooden deck overlooking the ocean, and a walk towards the water revealed our very own hammock and lounge chairs under a thatched-roof umbrella.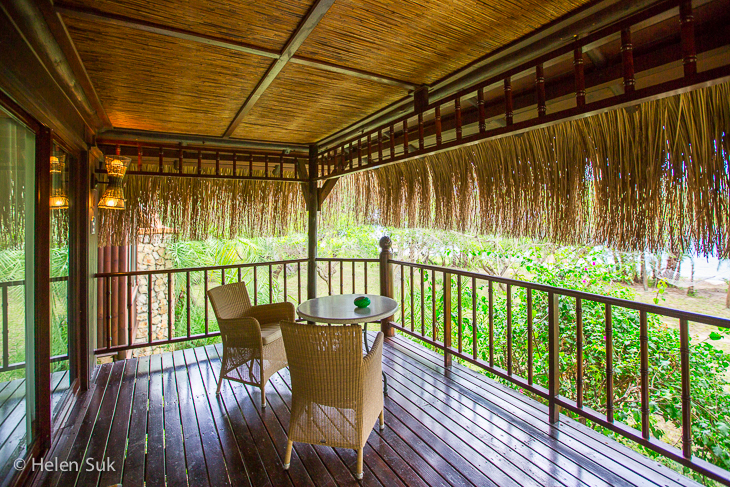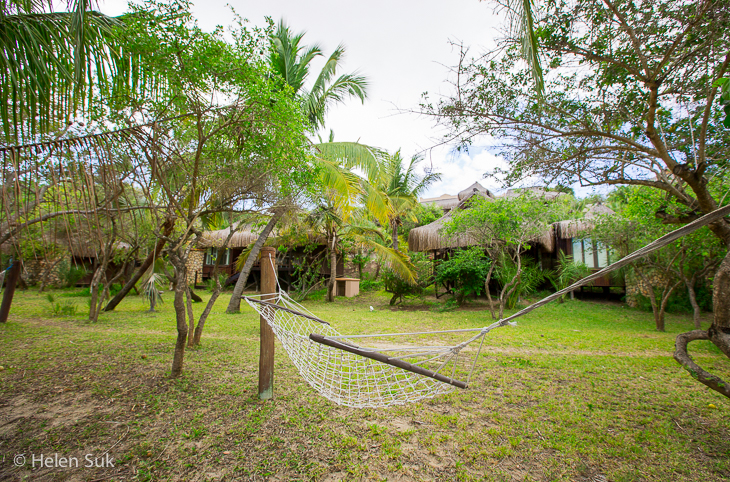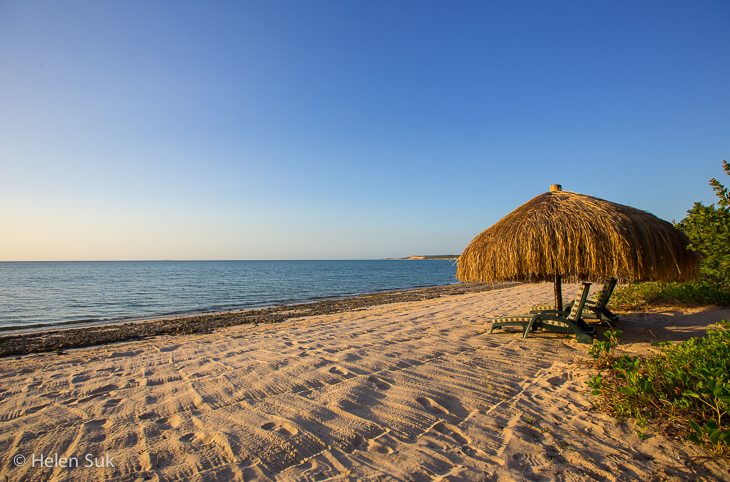 And there was no need to worry about pesky African critters in the villa as all the accommodations are fumigated twice a week.
The Resort
Anantara Bazaruto feels like a world-class village on a remote island, a sumptuous blend of contemporary design and the natural environment with lush gardens and wooden paths. Don't feel like walking to the spa? Not to worry: the golf carts make getting around a cinch.
While the resort is family-friendly, the beachfront infinity pool (which is beautifully lit at night) is reserved only for adults who want a quiet dip or swim — a feature I always appreciate.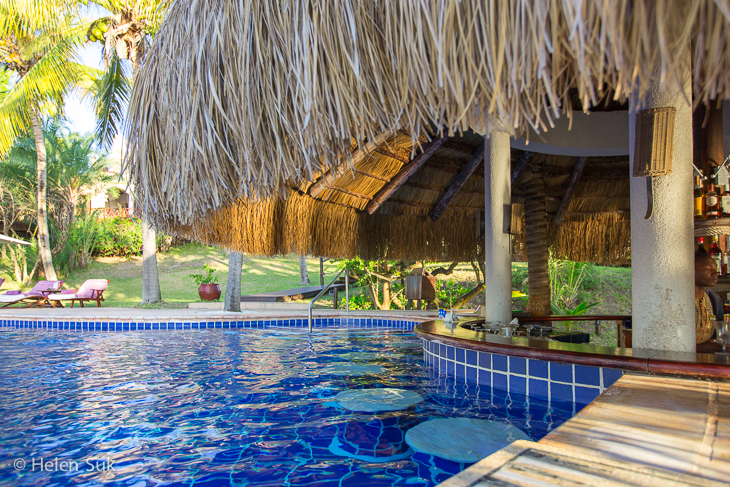 But the little ones don't lose out — they're free to splash about in the family pool.
Dining
With three restaurants, the dining choices are plentiful.
The buffet breakfasts and dinners in Golfinho included a fantastic array of gourmet offerings inside original walls dating back to Portuguese settlers.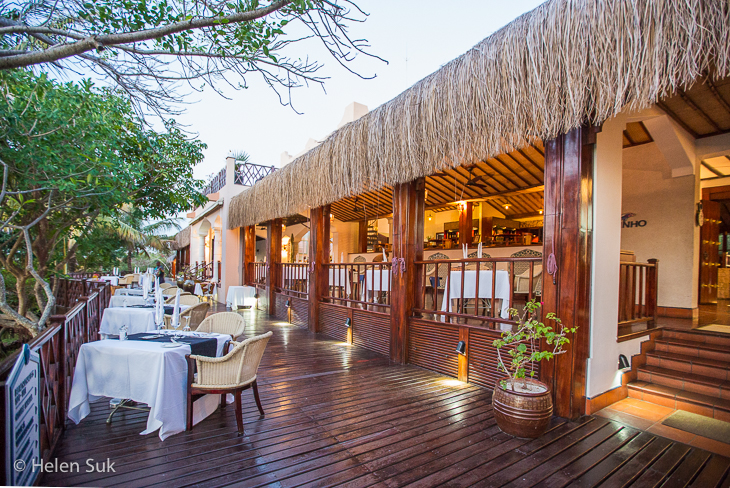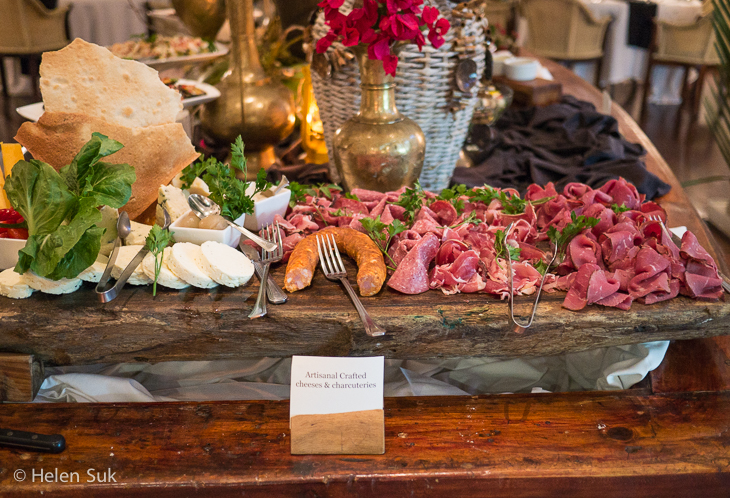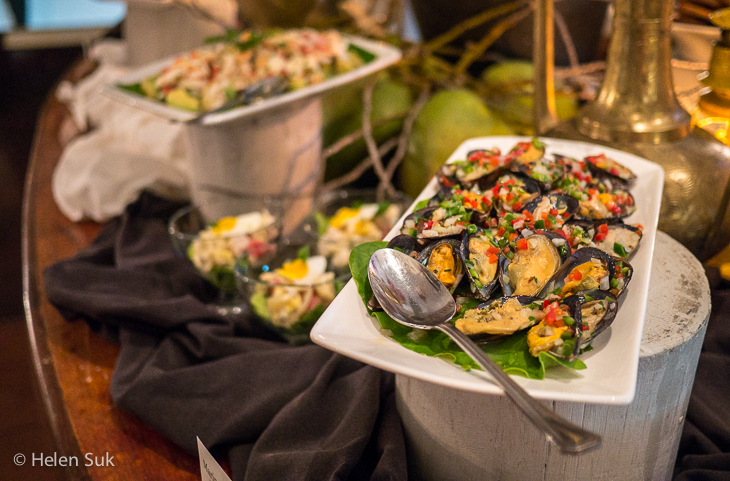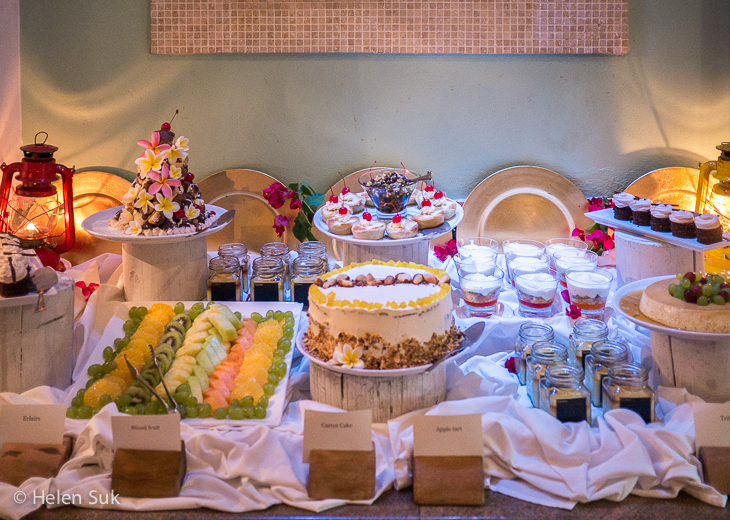 Clube Naval is the casual beachside restaurant where we indulged in some of the best seafood Africa has to offer.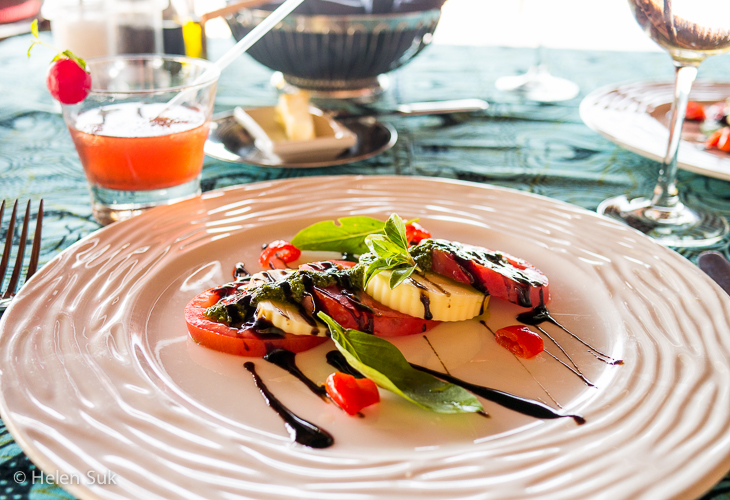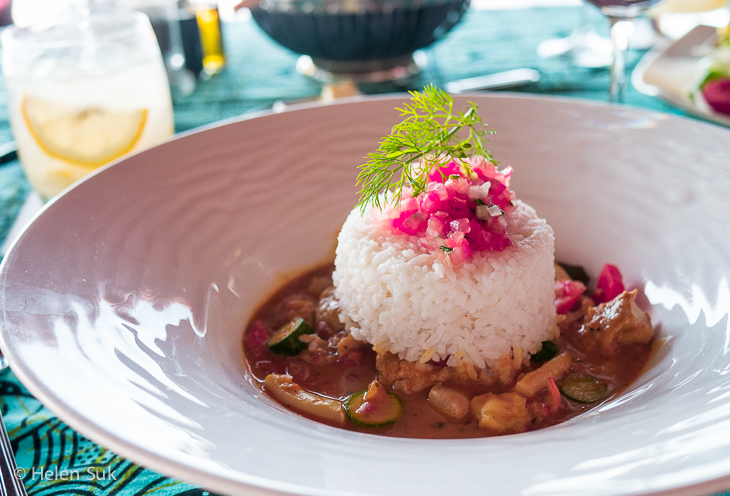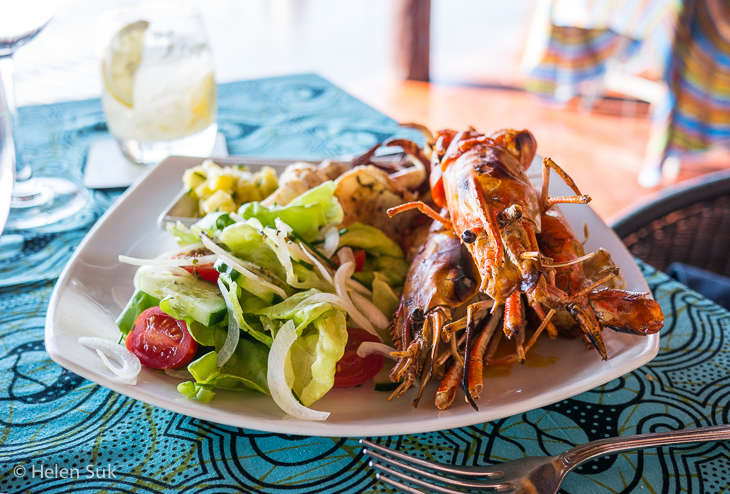 For dinner on our second night, we were given the choice between dining in Clube Naval or on the beach to the lull of waves gently lapping against the shore. The setting was bliss, but so too were our meals.
For afternoon cocktails and nightcaps, guests can head to Neptune's Bar beside Golfhino Restaurant, the poolside Turtle Bar or Clube Naval.
The Spa
Perched on a hill above the resort is the Anantara Spa, an expansive beauty and wellness refuge in a luxurious setting, and with quite possibly the most spectacular view of any spa I've ever visited, especially during sunset.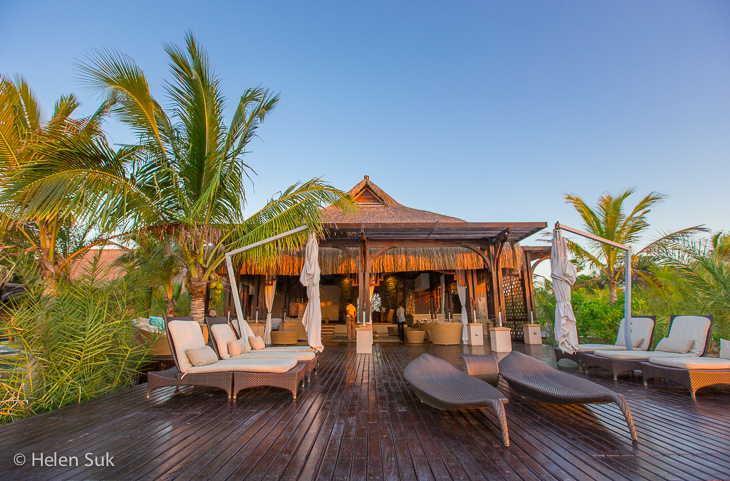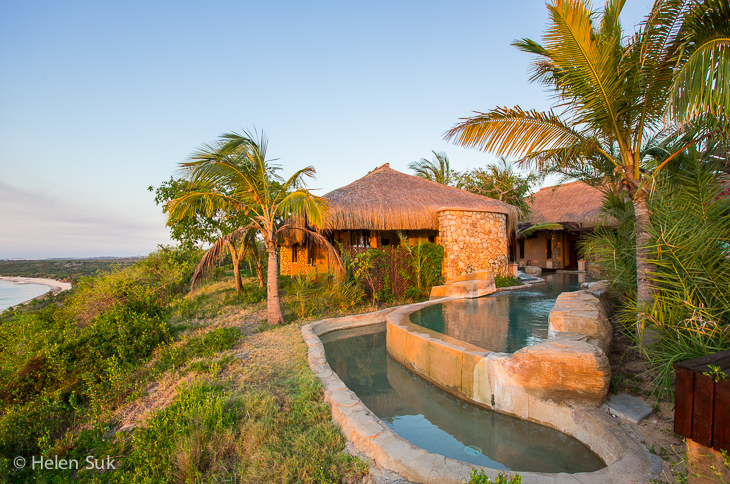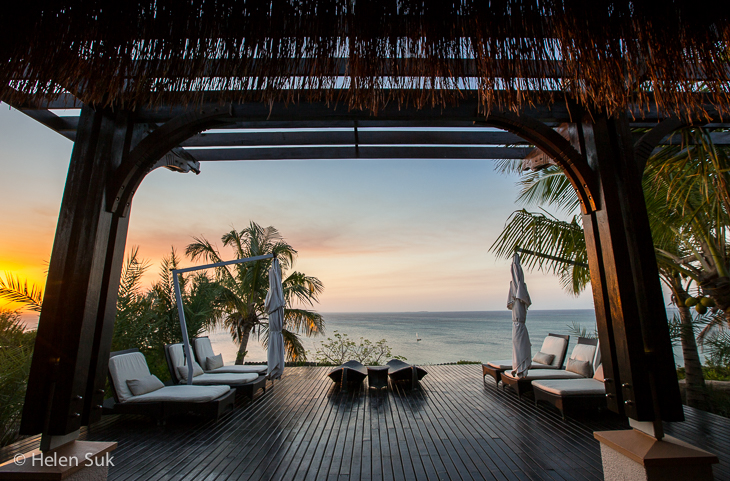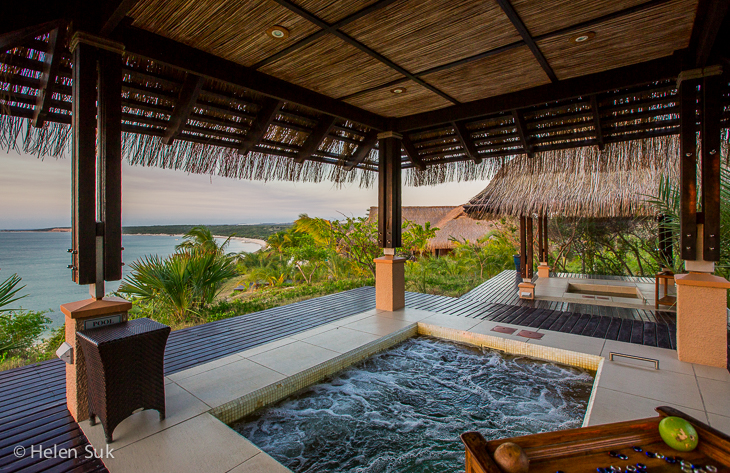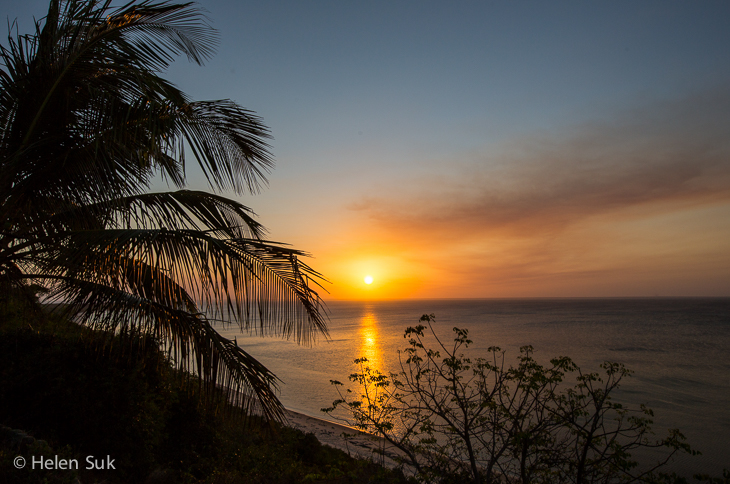 To match, my massage treatment was heavenly. For the ultimate pampering experience, the spa also offers a swimming pool, outdoor hydro pools and a wet room with a Dermatherm Capsule.
Activities
The activities here seemed limitless: a fitness centre, tennis courts and golf course for the active; cooking school for culinary enthusiasts; deep-sea fishing for the anglers; cultural and village excursions for the curious; and horseback riding and dune boarding for outdoor-lovers.
Suzanne, an advanced diver, explored the underwater coral nursery, went horseback riding and wake boarding, then finished the day with a sunset dhow cruise.
Meanwhile, I spent a day at sea around Paradise Island with a small group of other guests, snorkelling in waters so pristine, the clarity was astonishing. In the afternoon, we relaxed and enjoyed the most incredible seafood under a shaded tent for our beach barbecue.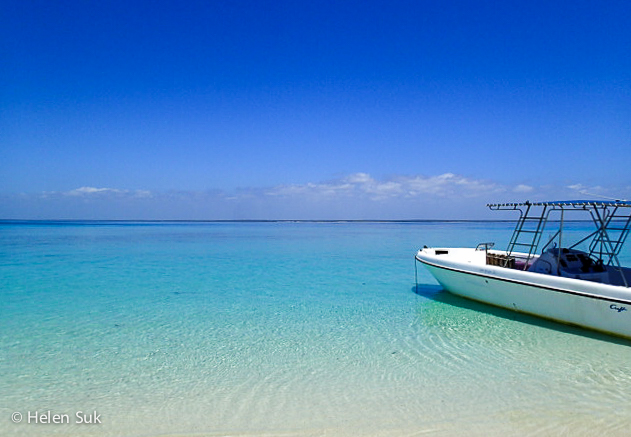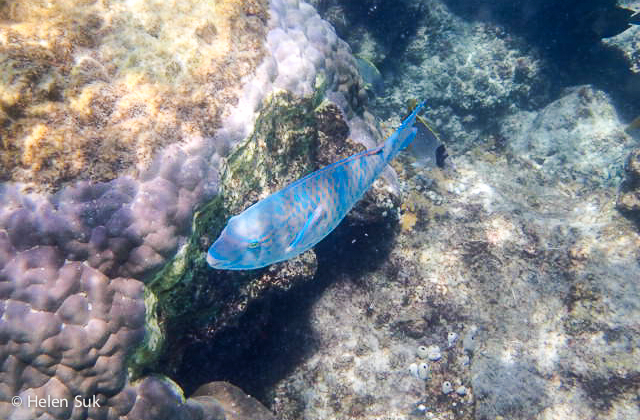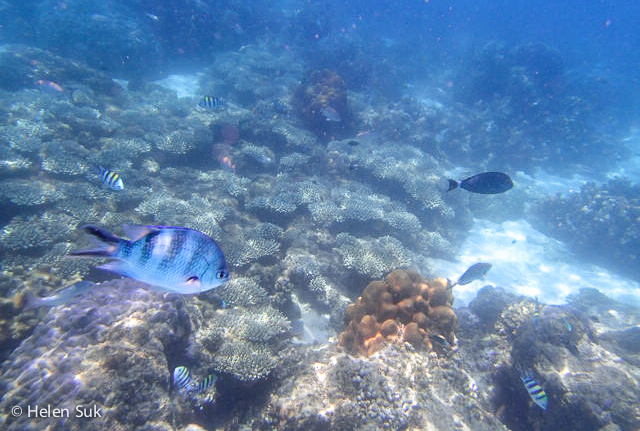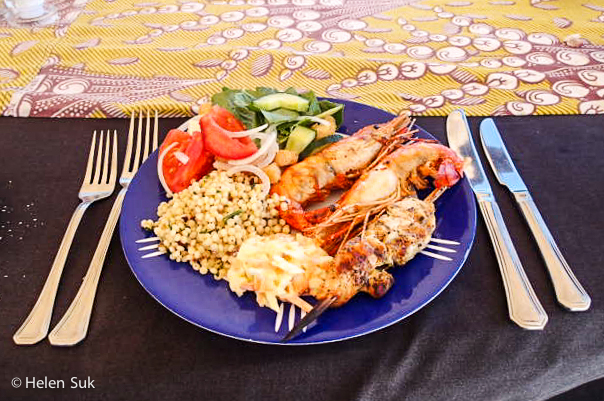 As we returned to the resort, an enormous manta ray and a pod of humpback dolphins made a dramatic appearance around our boat — a thrilling climax to an already fabulous stay.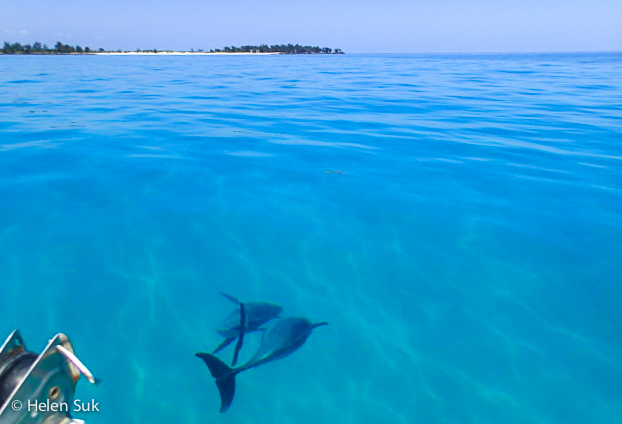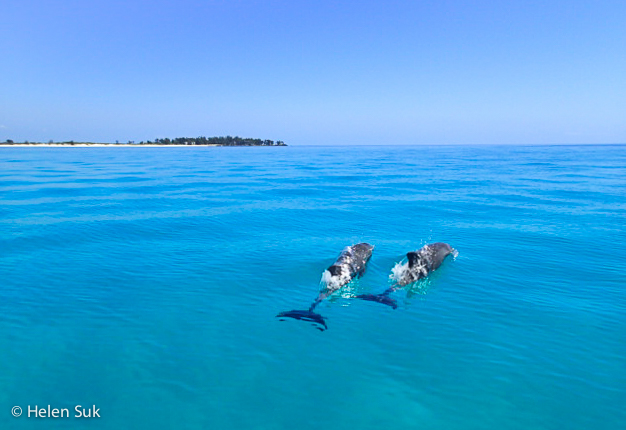 You can imagine how heavyhearted we were to leave but, with a send-off by the general manager and the same dancers and singers who greeted us, we were just grateful for the experience.
Pin this post to Pinterest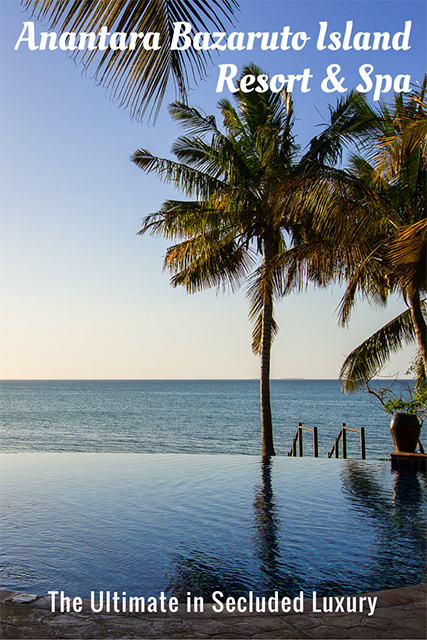 Deepest thanks to Anantara Bazaruto Island Resort & Spa for hosting our outstanding stay.
To book a suite, visit their website here. You can also make a reservation through Booking.com here (I'll earn a small commission if you click on this link and make a reservation at no cost to you – thanks for your support!).