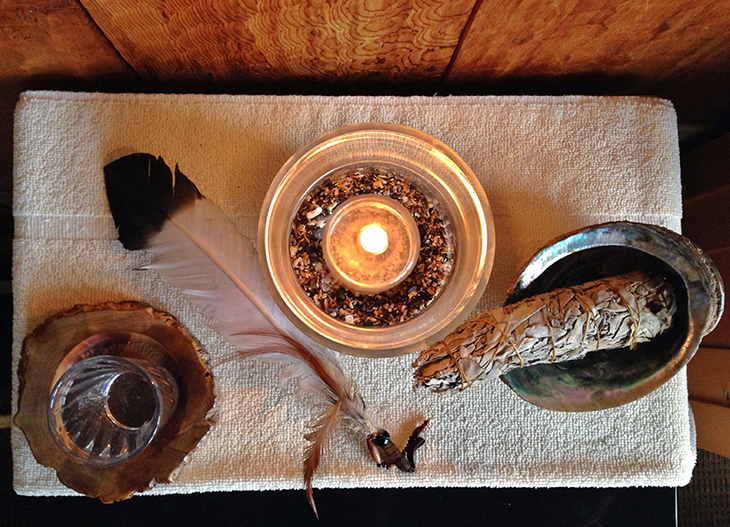 When my mind, body and spirit need soothing, I turn to the best remedy: nature.
And it's brought me here to Tofino, British Columbia, where all the rugged beauty surrounding me seems to be in preparation for what I'm about to experience at the Ancient Cedars Spa.
You'll find this oasis on the sea's edge at The Wickaninnish Inn, the top year-round resort spa in Canada according to 2012 readers of Condé Nast Traveler and, in 2008, voted the world's best hotel spa by Travel + Leisure readers.
My first thought: another overrated spa.
But I couldn't be more wrong. So, so wrong.
I'm awakened by the gentle scent of cedar even before reaching its doors. When I enter the impeccably designed space filled with the earth's elements, it's almost as if I'm not indoors at all. Everywhere I turn are cedar beams and the raw, rustic charm of driftwood and stones.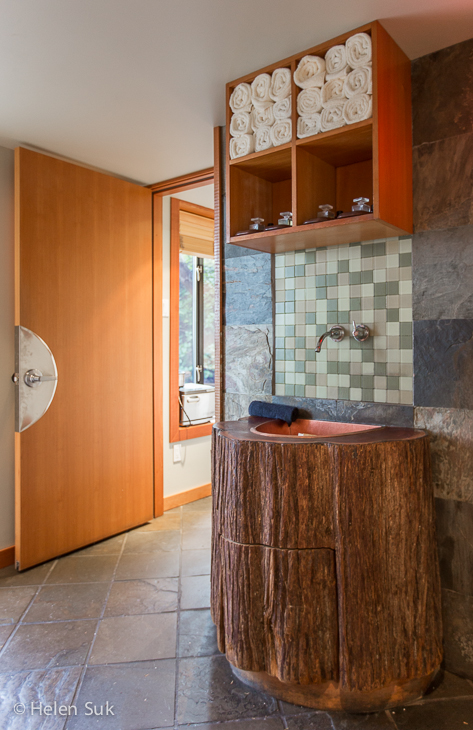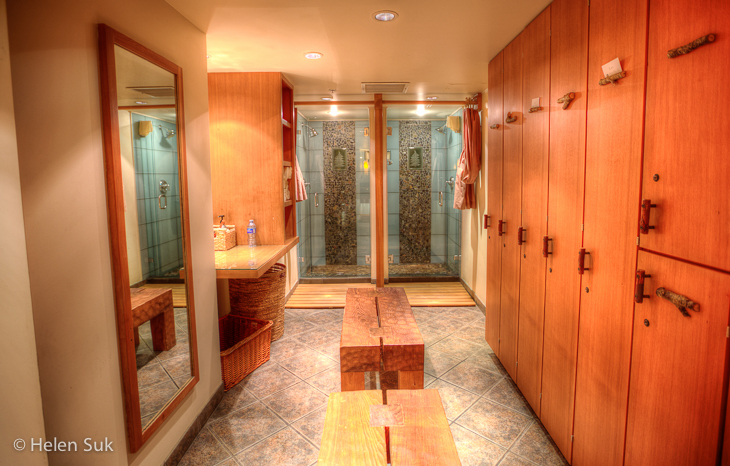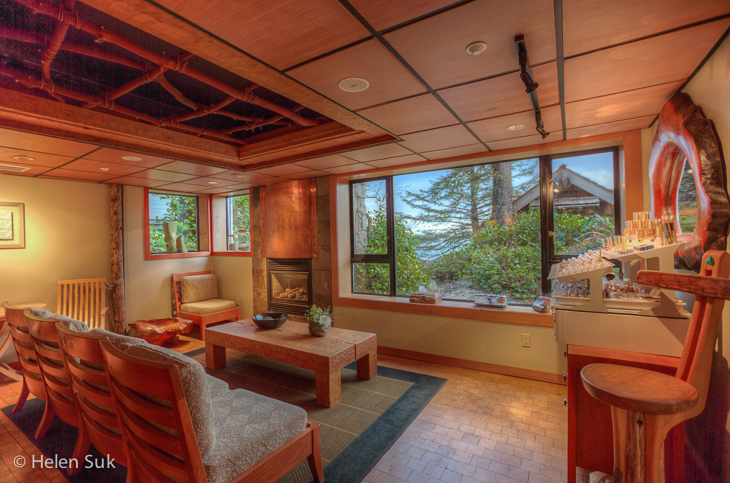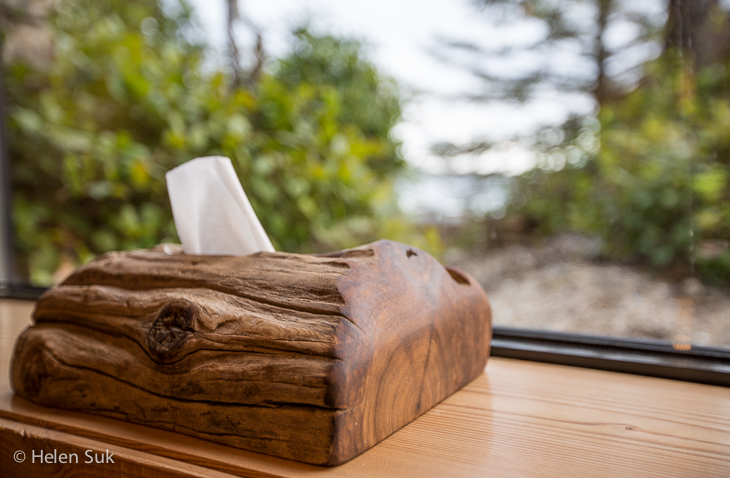 I find nature in the small details too, like the tree-branch hooks and handles.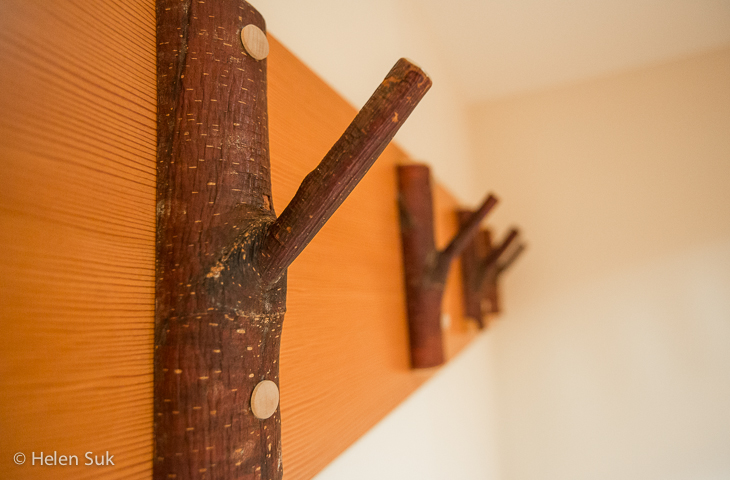 Yoga
My journey to well-being begins with yoga in the tranquil setting of the Rainforest Haven Room where guests are offered an intimate session of up to only five people. But, on this particular morning, my fellow guests must be either hiking the Wild Pacific Trail or still slumbering (when staying in a room at The Wickaninnish Inn, who could blame them?), because my friend Jas and I find ourselves performing sun salutations under the guidance of our instructor Beth in complete privacy.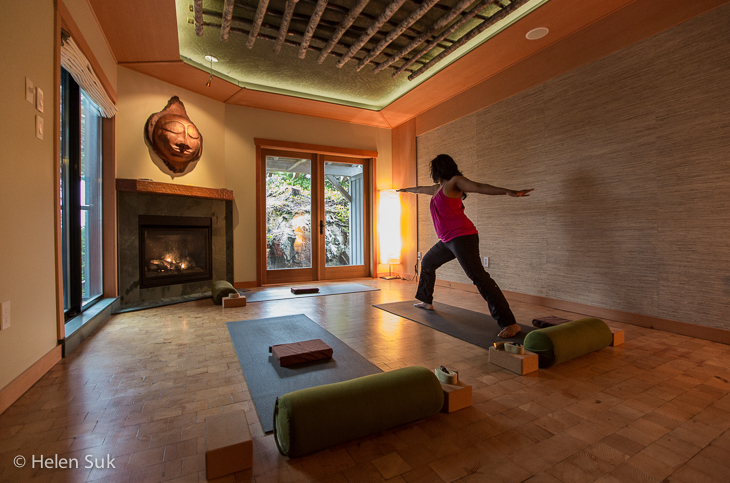 After the downward dogs, warrior poses and meditations, we close our eyes and wind down with our backs resting against the floor. Beth ends our session with the placement of a warm towel on our feet, the final touch to an unparalleled, blissful yoga experience.
Steam Cave
We're intrigued by the Steam Cave, so we try that too — a eucalyptus-infused steam room recently renovated to resemble a cavern, studded with illuminated, colourful glass starfish. It's in here where we detoxify and reinvigorate ourselves, inhaling the vapour deep into our pores and lungs.
Indigenous Hot Stone Massage
For my body treatment, I want a massage I can't find elsewhere — one that's uniquely west coast and, to be honest, the answer to my weary soul. My trip to BC is different from most of my other travels. While my body craves pampering and rejuvenation, so does my spirit. Weeks before, it had been wrung out like an old, tattered sweater pulled from a dusty attic and hand-washed after years without wear.
The Indigenous Hot Stone Massage, one of the spa's signature treatments, summons me. Inspired by the traditional cleansing practises of the Nuu chah nulth people who have inhabited Vancouver Island for 10,000 years, the massage will incorporate spoken word and herbal smudging to connect me to ancient west coast wisdom.
Mandy, whose expert hands have soothed guests of The Wickaninnish Inn for over a decade, begins my therapy in the open air with a hot foot bath infused with Dead Sea salts. And, while I'm overlooking the Pacific Ocean and pacified by the sound of the surf below, I know it's not just my feet that need cleansing.
With her comforting voice, she explains the treatment and what's about to transpire.
Then she makes one request: over the next hour-and-a-half, look inward to either concentrate on one good intention or release a negative one. I nod. But when she walks away, leaving my feet to soak in silence and my mind to reflect, I'm torn between focusing on the peace I wish for my father who had recently passed away after a life-time struggle with his inner demons, or freeing myself from the guilt that lingers. After 23 years of estrangement, no one in my family knew he was in a long-term care residence in Vancouver, or near the end. Our stormy relationship was far too complicated and painful to keep, one that inflicted deep physical and emotional wounds on our family in devastating ways. But still, his death leaves me aching. I don't know — and never will know — if he left this world with someone, anyone, by his side.
When I received news of his passing, I flew to Vancouver and, together with my sister, collected his cremated remains and scattered them in the nearby mountains he loved so much. It was after this mournful week that I made the journey to the still forests and secluded beaches of Tofino.
And I can't help but feel it's exactly where I need to be.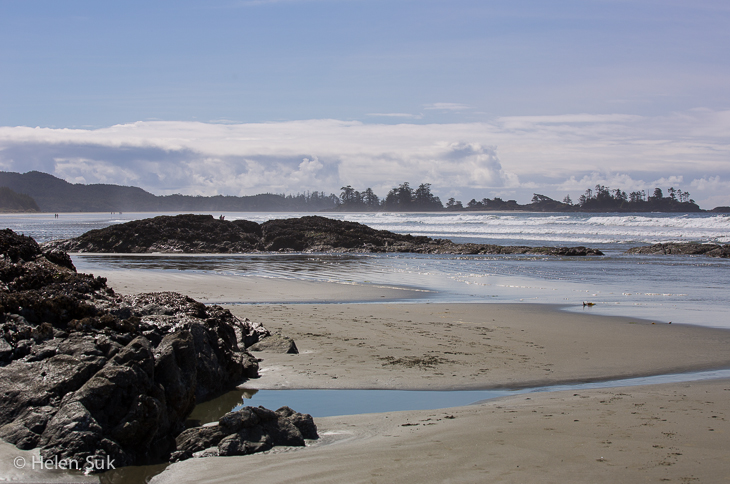 When Mandy returns, she leads me to the Cedar Sanctuary, quite possibly the most sublime treatment room on this side of the world. Although this premier, ocean-front space is reserved for couples, it's empty, and so I'm graciously offered a room upgrade.
The hypnotic music of native drumming and vocals fills the room. Waiting for me on a table is a glass of water, burning candle, eagle feather and smudge stick of dried sage and sweet grass.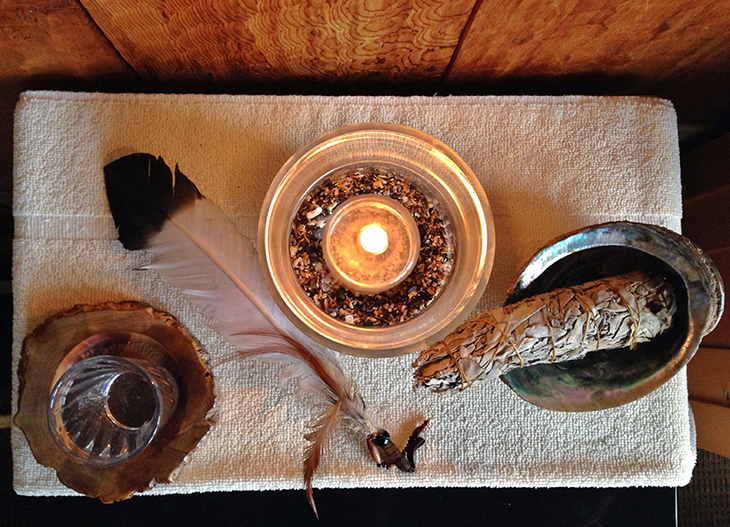 As I lie on my back, eyes covered with a warm cloth, the healing ceremony begins.
"Hishuk Ish Tsawalk," Mandy chants. "Everything is one, everything is connected".
Fanning the eagle feather — a symbol of peace, friendship and good luck —and the burning bundle of herbs around me, she washes me with the fragrant smoke to draw out negative energy and open my soul. She asks for wisdom and strength to help me tread life's path.
Have you ever had a massage therapist melt your stress away before laying a finger on your body?
When Mandy does make contact, it's a full-body massage — the skillful kneading and rubbing of hot, oiled basalt stones against my tired skin. She strokes and taps the stones against each other too, a technique based on indigenous rituals. She expertly works every muscle, releasing the tension I've built up over weeks.
Then, mid-treatment, I'm blessed with the words of Chief Dan George:
May the stars carry your sadness away.
May the flowers fill your heart with beauty.
May hope forever wipe away your tears and, above all, may silence make you strong.
I couldn't be more relieved that my eyes, now watering, are cloaked by the cloth. Perhaps it's strategically placed there, as if the designers of the treatment knew one would need it to both hide and absorb the tears. In a moment of catharsis, I feel not just the anguish of family tragedy, but the sorrow of loss and regret — 23 years' worth of it — being lifted as they make way for calm and acceptance of a past I cannot change.
With the last cloud of sacred smoke come Mandy's final words: "Hishuk Ish Tsawalk. Everything is one, everything is connected. Allow these intentions to fly off and manifest. So be it."
And I step out of the Cedar Sanctuary feeling more still and lighter than ever.
What You Should Know:
– The 1.5-hour, semi-private yoga session (offered daily) is $28.
– Every spa treatment includes a hot foot soak (either next to the indoor fireplace or outside overlooking the ocean) and access to the Steam Cave.
– The 1.5-hour Indigenous Hot Stone Massage is $180.
– For a more comprehensive west coast experience that includes an Indigenous Hot Stone Massage, as well as a salt and seaweed scrub, consider the Hishuk Ish Tsawalk Awakening Treatment.
– Oddly, none of the massages are offered by RMTs — but you can still expect the highest standards of service from experienced professionals. This is, after all, a world-class spa.
While I received a discount for my stay at The Wickaninnish Inn, I paid the full price for my yoga session and treatment at the Ancient Cedars Spa.
Was it my biggest spa splurge ever? Yes.
Was it worth every penny? Yes, yes, yes.
Pin this to Pinterest