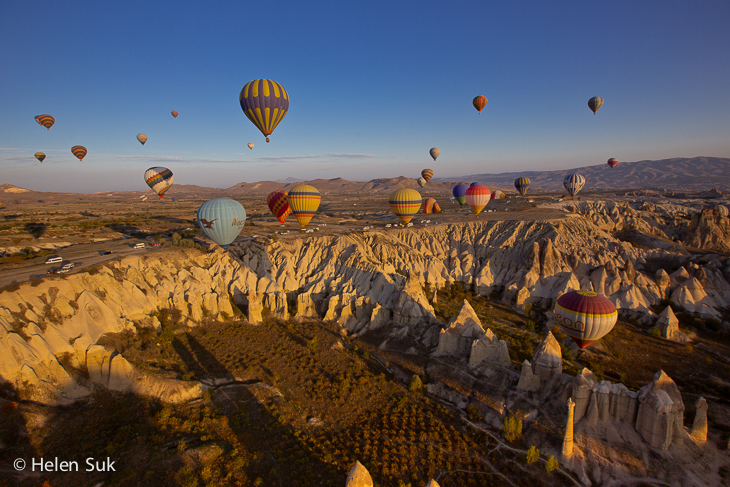 As a hot air balloon pilot of 17 years, Rodrigo calls Cappadocia his favourite destination. He's flown hot air balloons in Egypt, Israel, Namibia, Spain and his native country of Portugal, but he loves Cappadocia most for its surreal, volcanic topography of moonscapes and fairytale chimneys, and the ability to take his balloon high in the sky or as low as the valleys below.
I met Rodrigo on a dazzling Cappadocia balloon ride with Sultan Balloons that was expertly flown by another pilot, Sadik. Rodrigo just happened to come for the ride and, as I caught glimpses of him amorously looking out into the balloon-filled horizon with awe, it was abundantly clear he loves his job.
And why wouldn't he? Nearly every day, he gets to steer a hot air balloon over one of the most visually spectacular regions in the world, where valleys reveal volcanic rock formations uniquely shaped by the elements.
To prepare for the ride, I awoke at an ungodly hour before being picked up at the Museum Hotel by the mini-van — but it was worth it.
The hotel restaurant wasn't even open for breakfast that early, but I was thankfully provided with hot beverages and snacks while I watched with fascination the Sultan Balloons crew inflate the balloons — a stunning sight in itself.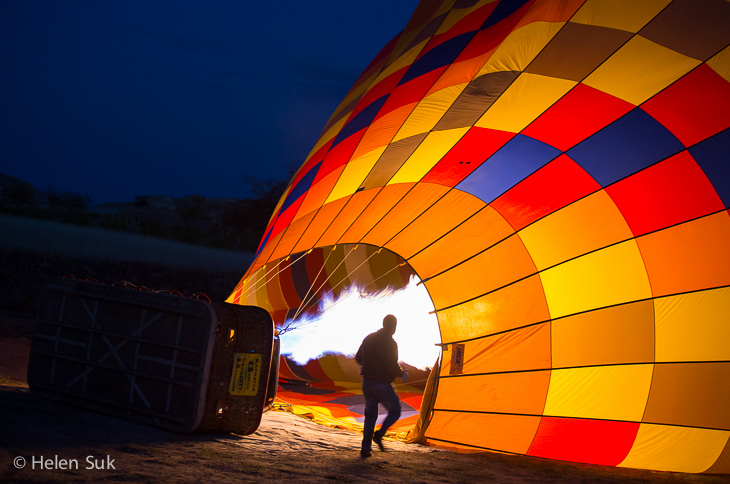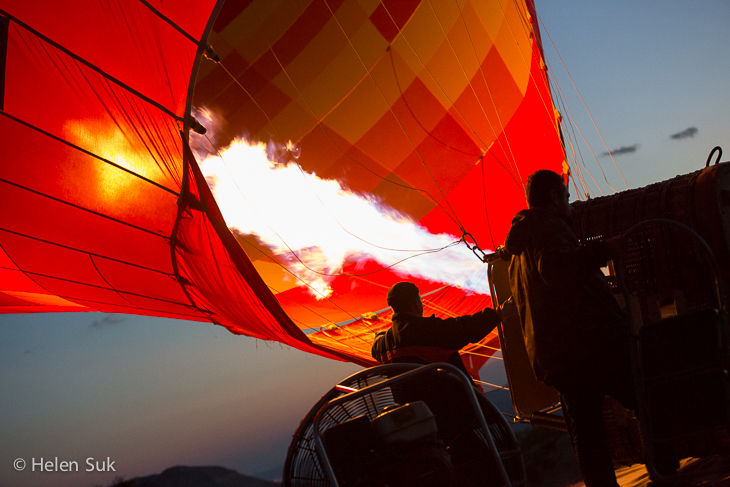 Once I climbed into the basket with about 10 others, it was time for take-off.
With up to 150 balloons in the sky at a time, the view is unprecedented. It's simply impossible to convey in words the beauty of what I saw before my eyes, so I'll let the images speak for themselves.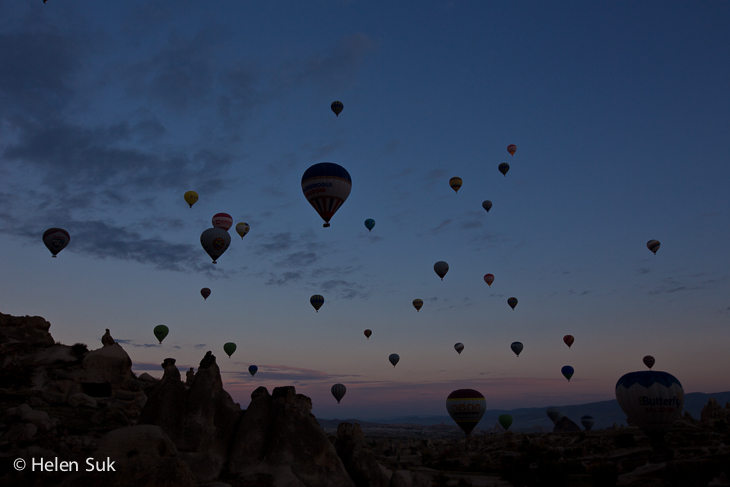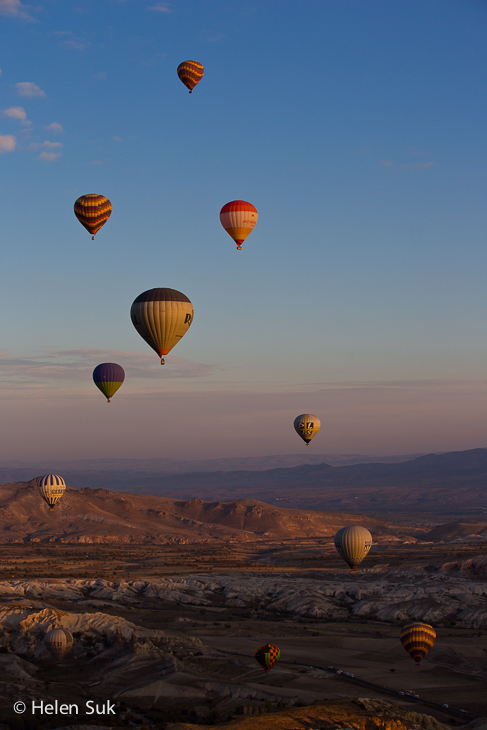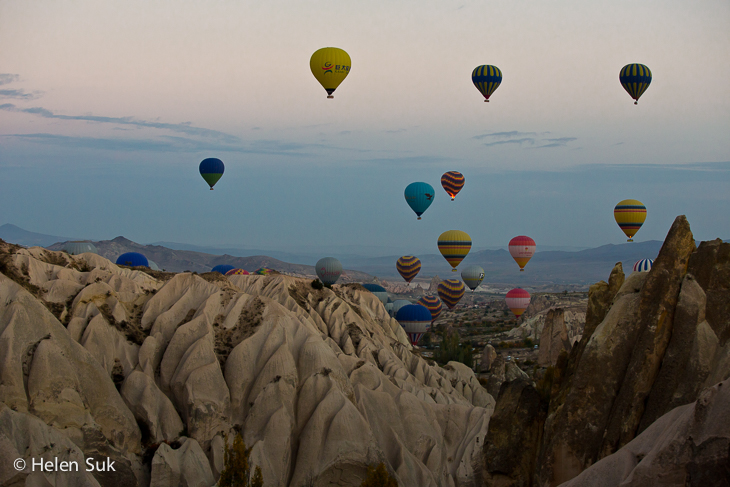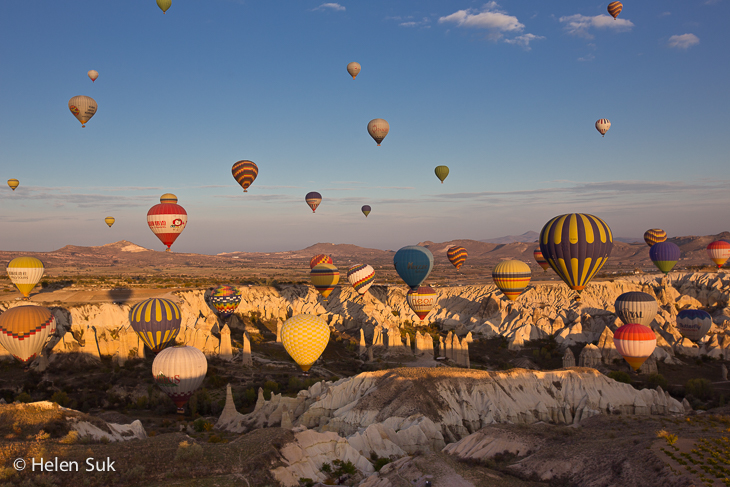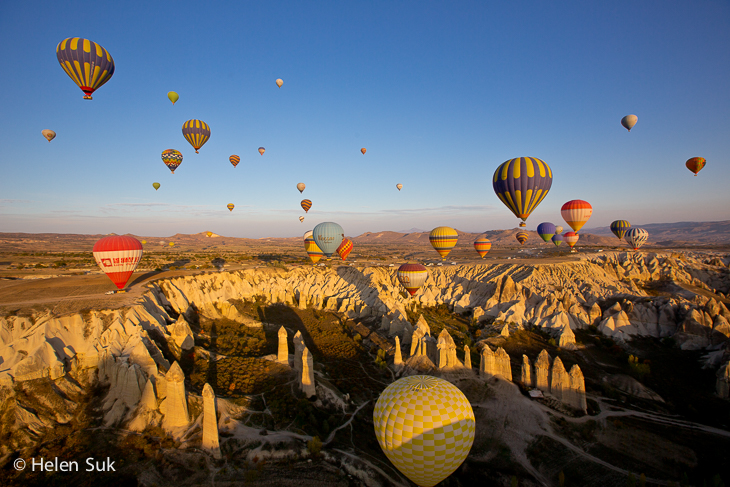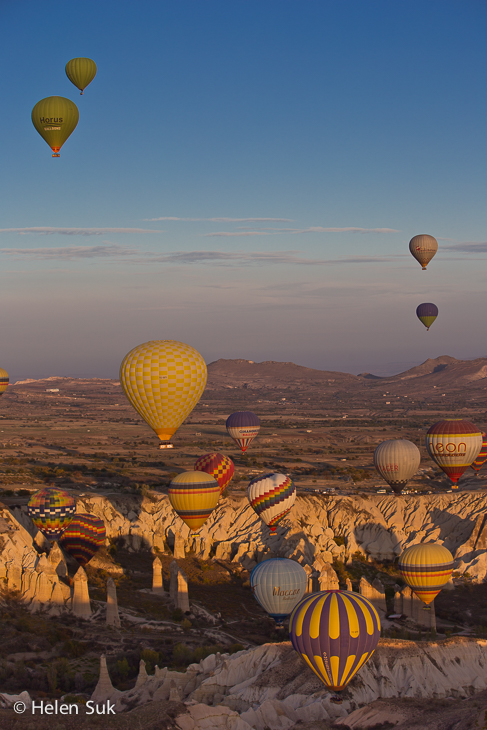 In the end, the experience was without question among the most memorable in my travels so far, even for an acrophobe like me. Ascending and floating through the sky in whichever direction the wind took us was surprisingly calming — a completely different sensation from the anxiety and irrational fear I feel when standing near the edge of a cliff or tall building.
Even the landing executed by Sadik was as smooth as can be.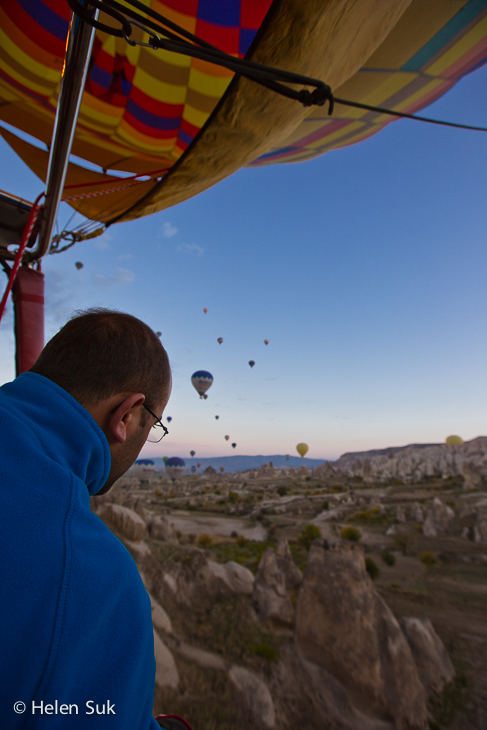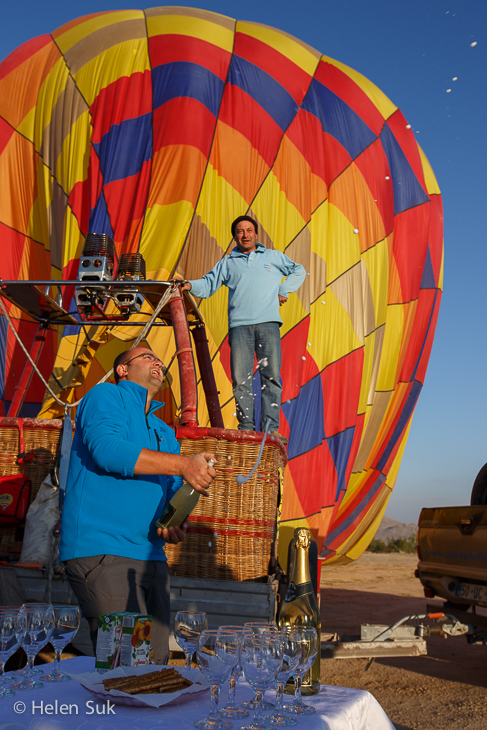 As we clinked our flutes and shared post-ride (non-alcoholic) bubbly to celebrate the adventure and safe landing, I asked Rodrigo how much longer he'll stay in Cappadocia.
"I'll move to another location when I get bored," he said. 
Something tells me it won't be any time soon.
Thank you to Sultan Balloons for the hot air balloon ride in Cappadocia. As always, all views expressed in this post are my own.
Planning a trip to Cappadocia? You can check hotel options at Booking.com here. (If you click this link and make a reservation, I'll earn a small commission at no cost to you. Thank you for your support!)
Pin this to Pinterest