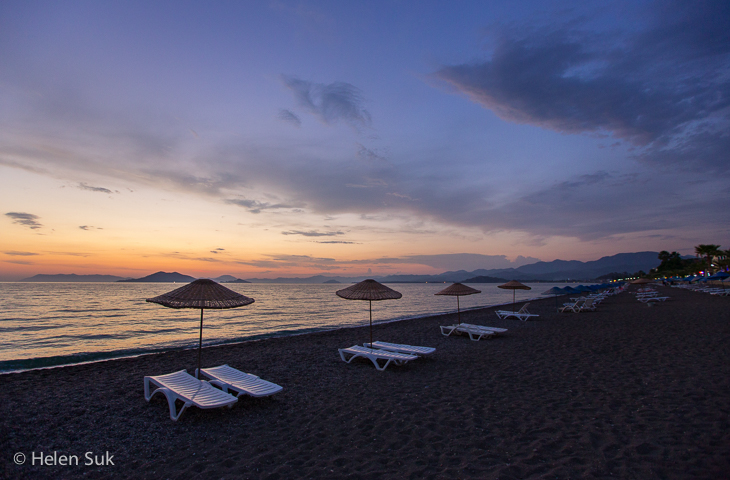 In the Muğla province on Turkey's Aegean Coast lies Fethiye, a city with a thriving marina, pre-Roman Lycian ruins and sensational beach sunsets.
It's far from an off-the-beaten-path destination. A magnet for both Turkish and British visitors, Fethiye hosts large crowds during the April-to-October high season. But, despite the tourist congestion, it's still blessed with historical riches and charm, like this umbrella art installation.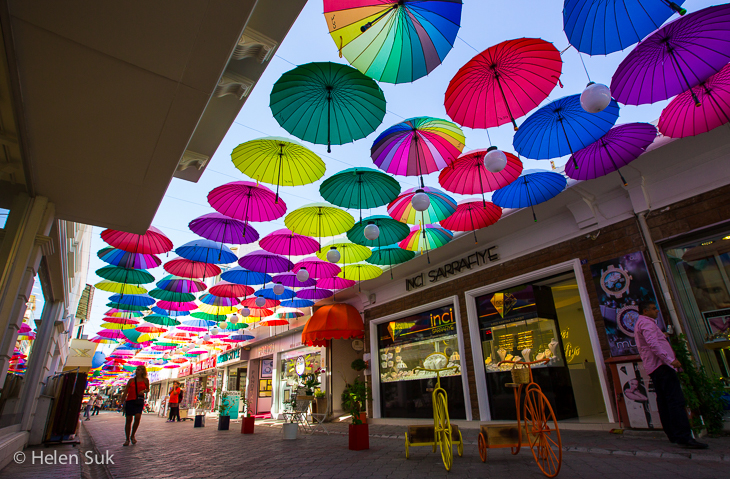 The Ruins
Today's Fethiye is positioned on Telmessos, an ancient city of Lycia that dates back to the 4th century BC. Where else can you find elaborately carved Lycian sarcophagi strewn throughout town and cave tombs carved into imposing cliffs?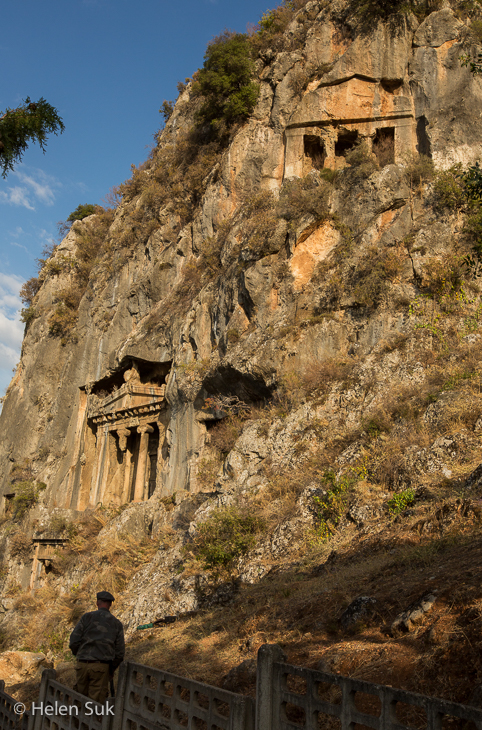 Climb up the hill on the south side for a closer look at the city's grandest tomb of all. The monumental Tomb of Amyntas was elaborately carved in 350 BC into the face of the cliff.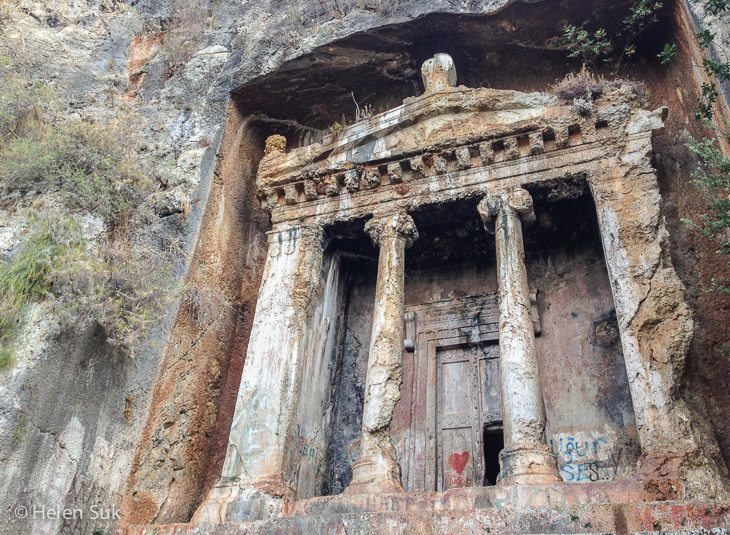 But just as impressive as the ruins is the bird's eye view of the city and the surrounding islands in the bay.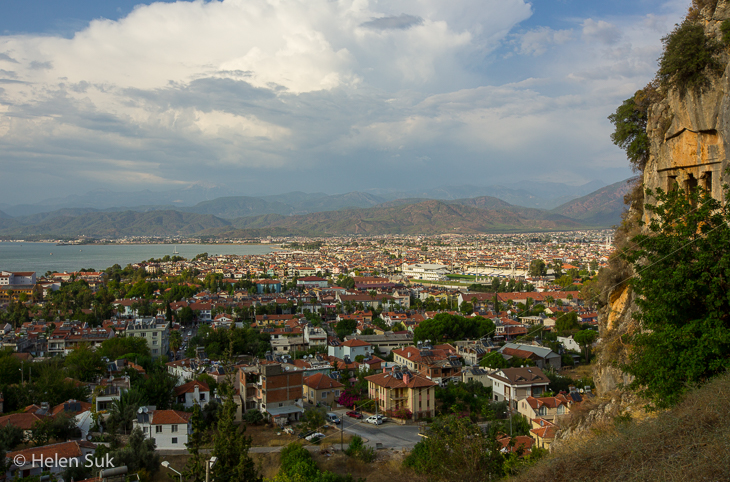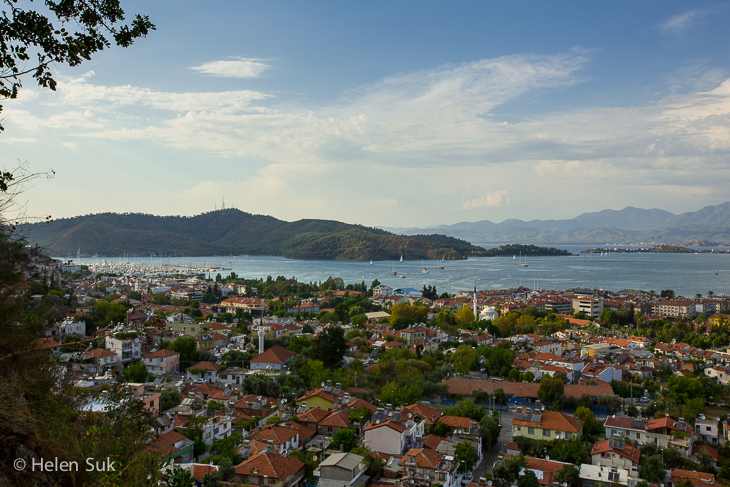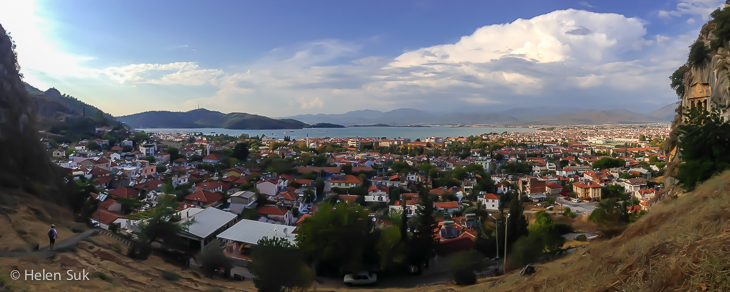 The Harbour
Join one of the popular day cruises that depart from the harbour each morning to explore the surrounding beaches, sea caves and lagoons like the popular Blue Lagoon.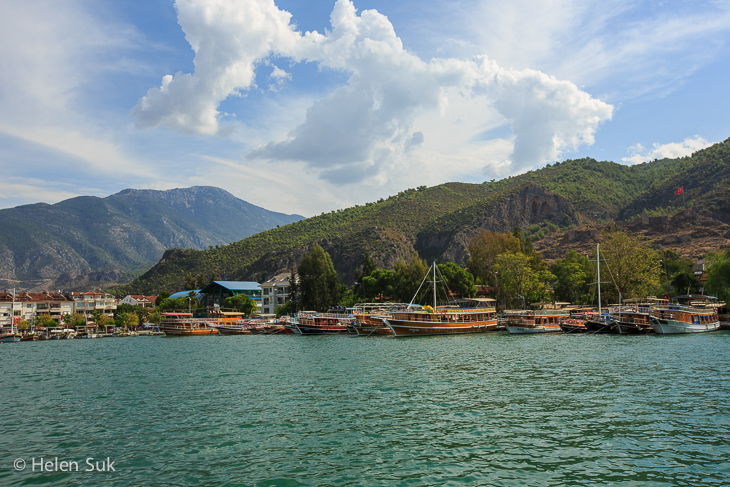 The Fish Market
For a Turkish boat-to-table dining experience, how about a market in the city centre where you can buy your own fresh fish directly from the seller, then have one of the surrounding restaurants cook it for you?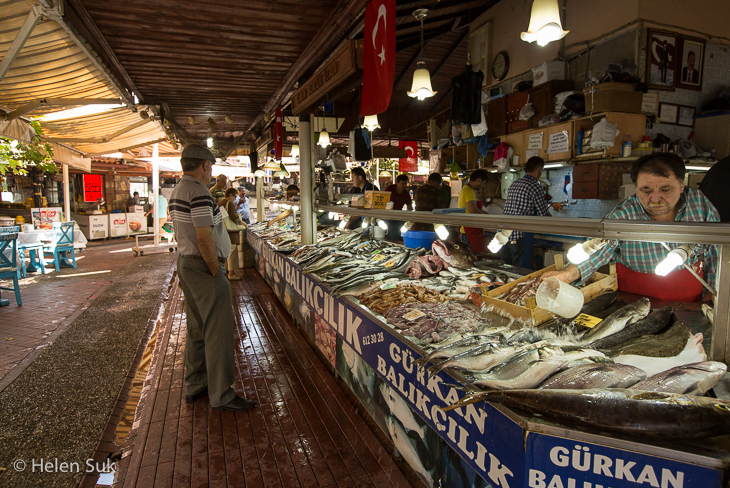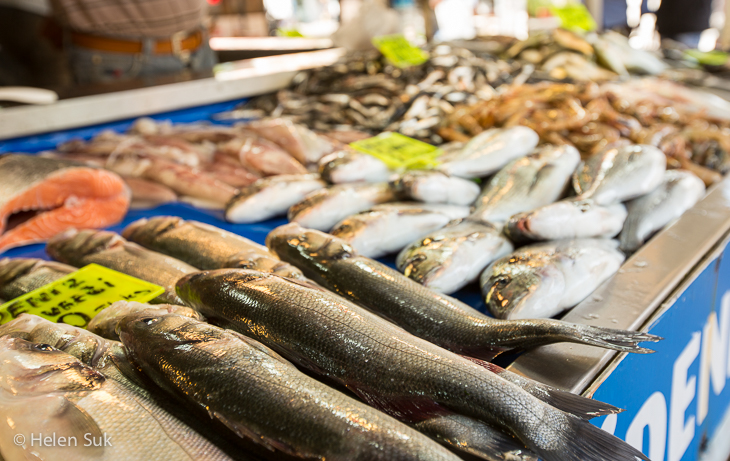 I bought a small sea bream, a local specialty, for 8 lira and had it cooked for 6 lira at Hilmi Restaurant (salad and bread included, but the rice was extra). Quite reasonable, if you ask me (my soda, however, cost me 4 lira). I particularly liked Hilmi for their garlic sauce.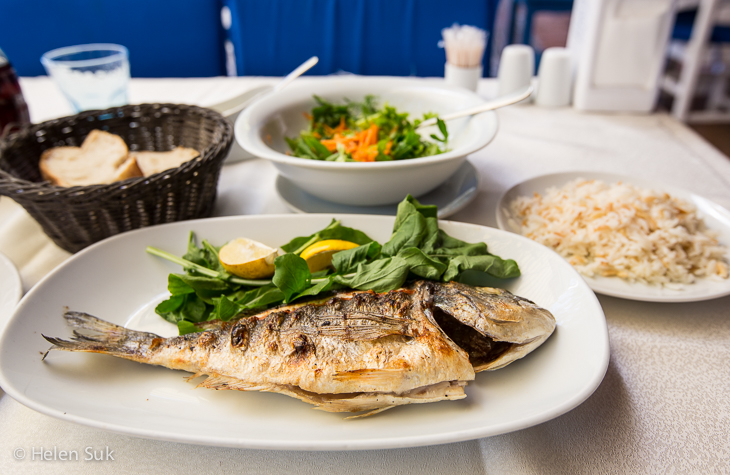 For gözleme (a grilled pancake and my absolute favourite Turkish food), and fresh produce, head over to the Fethiye Market on Tuesdays.
Calis Beach
You won't find a beach in Fethiye proper but, just a 1/2 hour from the city centre by water taxi is Calis Beach, which is where I stayed. It's far from a powdery, white sand beach (expect pebbles instead), but lovely nonetheless.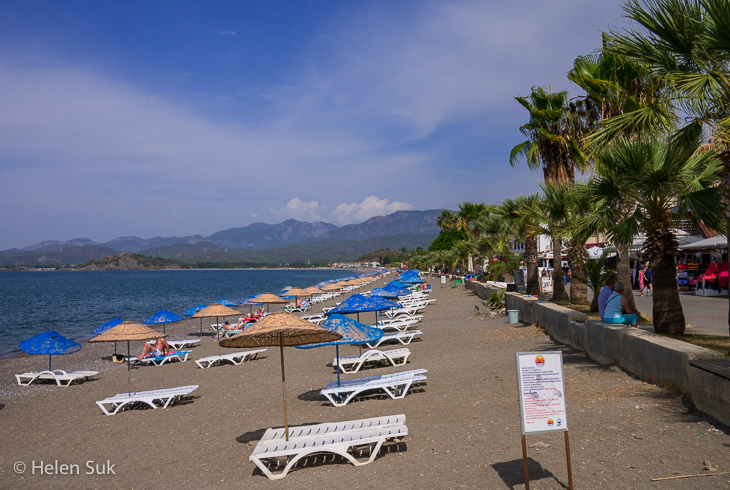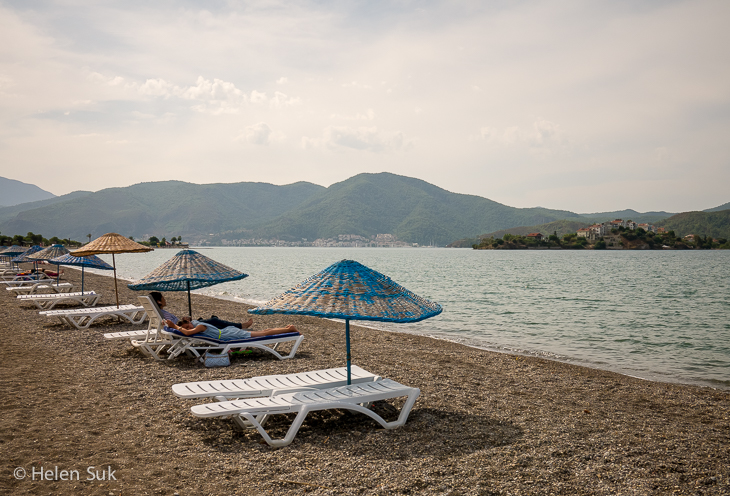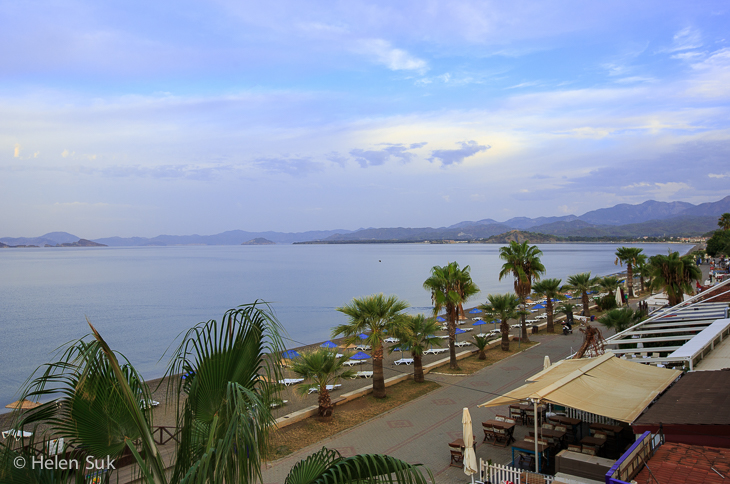 Calis Beach is also a touristy resort area filled with hotels, pubs, nightclubs and overpriced restaurants on the main strip (walk away from the sea for more affordable Turkish fare). 
But if that doesn't appeal to you, perhaps these might: the giant sea turtles that nest on the beach (I wasn't fortunate enough to see any in October, however) and one of the best sunsets that can be seen in Turkey.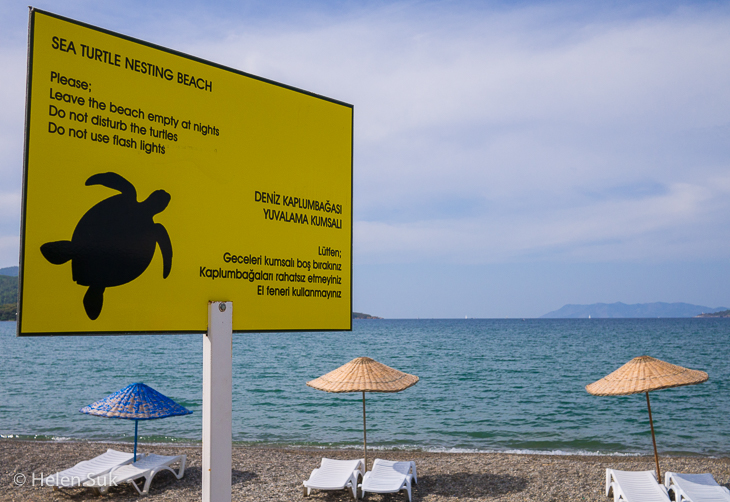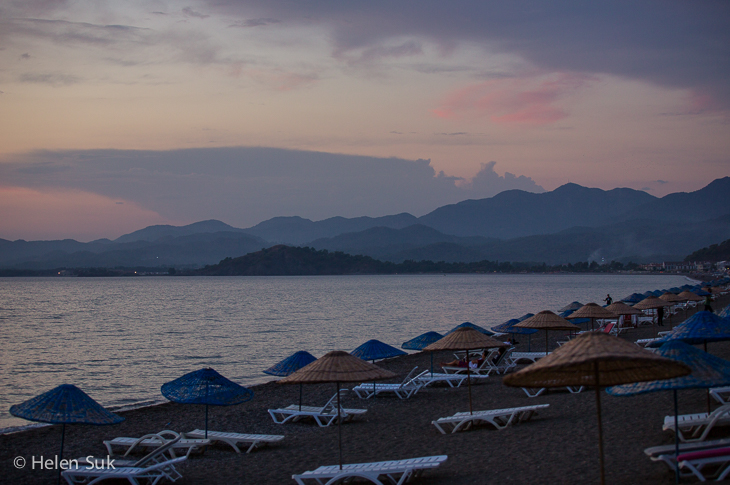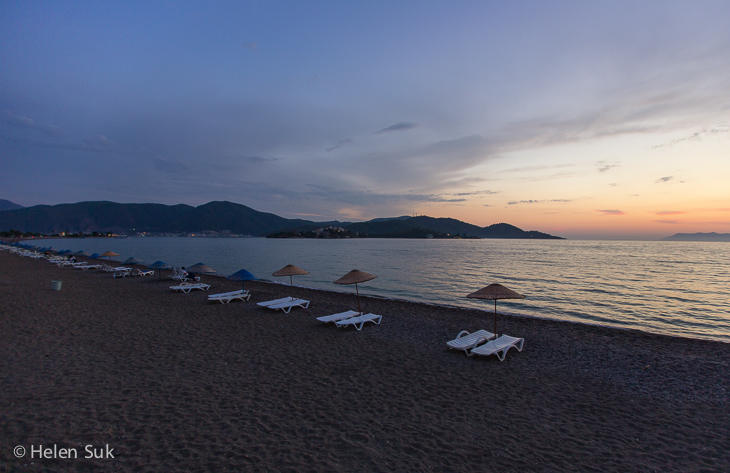 For 2 lira, you can get to Calis by dolmus, a minibus that runs every 5-10 minutes but, for a more scenic, 40-minute ride, take the water taxi (May to October) from the harbour for 6 lira. When I was there in October, it ran every 1/2 hour.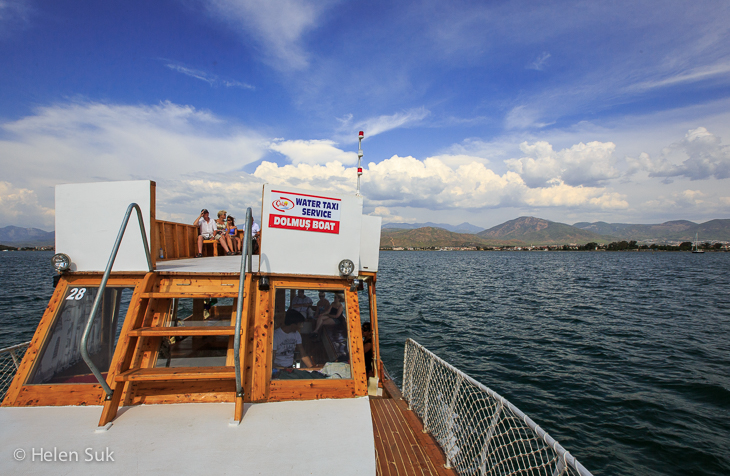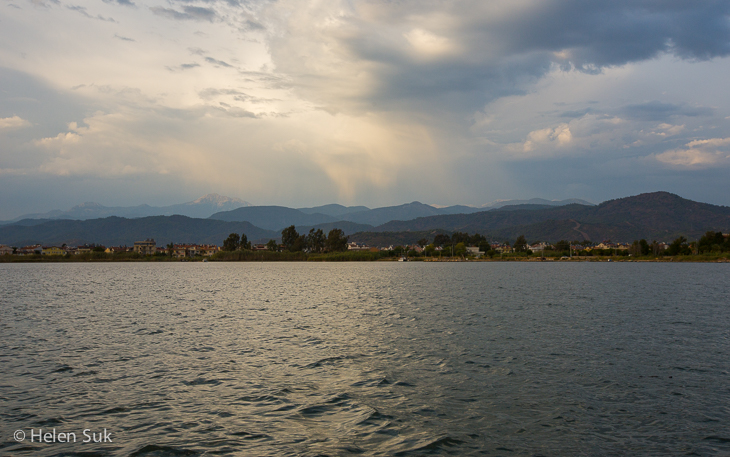 Pin this to Pinterest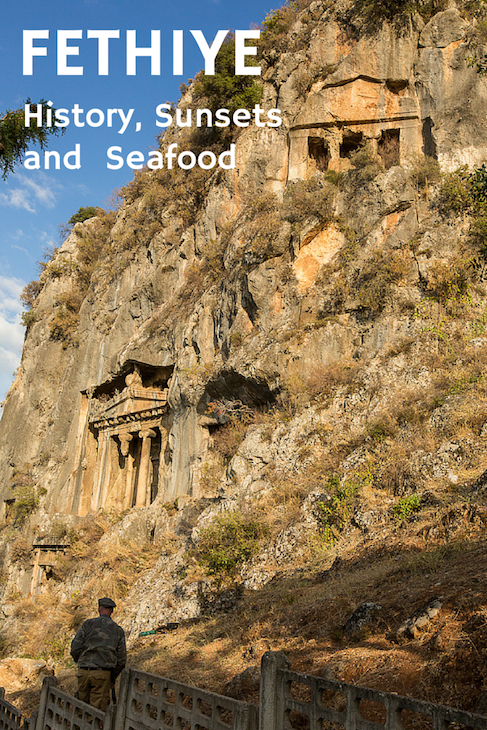 Unfortunately, I only scratched the surface of Fethiye and its surrounding areas. For a comprehensive guide on what to see and do, check out the Turkey's for Life blog.
Planning your own trip to Fethiye? Search for hotels here. (Disclosure: I earn a modest commission from Booking.com if you click on this link and make a reservation on their site. Thank you for your support!)