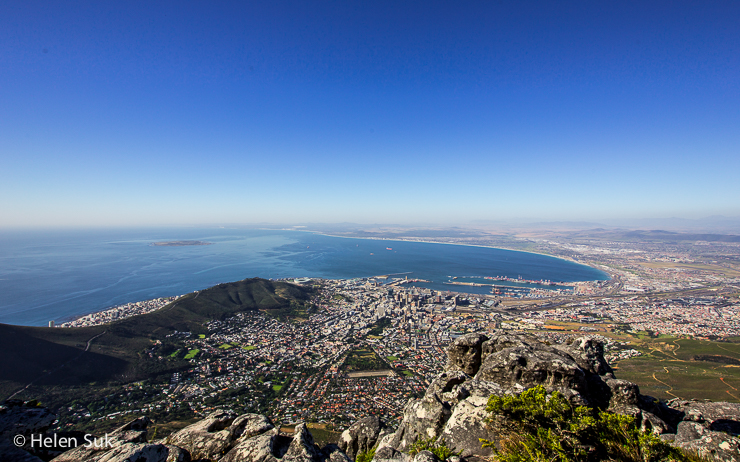 Cape Town: it's the second largest city in South Africa, the "Mother City", and home to natural beauty and cultural diversity that will defy your preconceptions about Africa. With a fascinating (although sombre) history, vibrant energy and a coastline I only dream about living near, this busy metropolis surrounded by mountains and beaches has plenty to offer. These are my five can't-miss places to visit in Cape Town, especially if you have only a few days.
1. Table Mountain

This mountain, part of Table Mountain National Park in the heart of the city, should be at the top of everyone's list of Cape Town attractions to visit. Not only is it South Africa's most iconic landmark, it's one of the New 7 Wonders of Nature recognized for its rich biodiversity (70% of its floral species are endemic to the area). The mountain's commanding position is a magnificent sight in itself but a visit to Cape Town wouldn't be complete without reaching its summit for sweeping views of the city and ocean. You could climb the 1,086 m by foot along the scenic hiking trails but the more popular, less strenuous option is the five-minute cable car ride.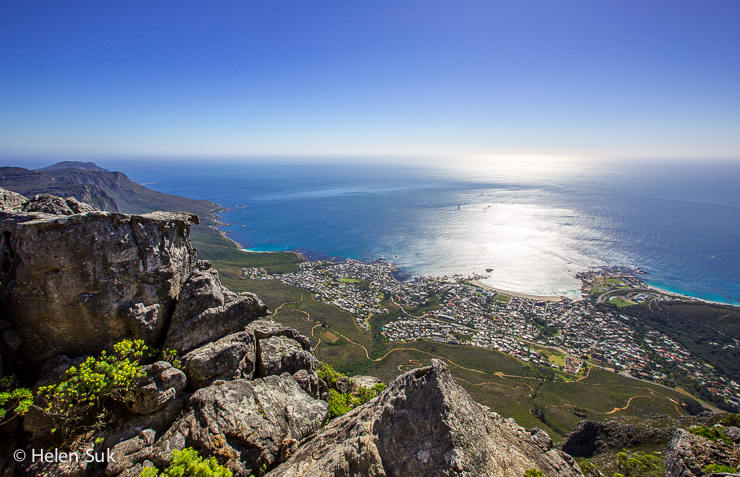 At the top, you'll find a restaurant and gift shop.
Also part of Table Mountain National Park is the Kirstenbosch Botanical Gardens (on the eastern side) and the Cape of Good Hope (see below).
2. Robben Island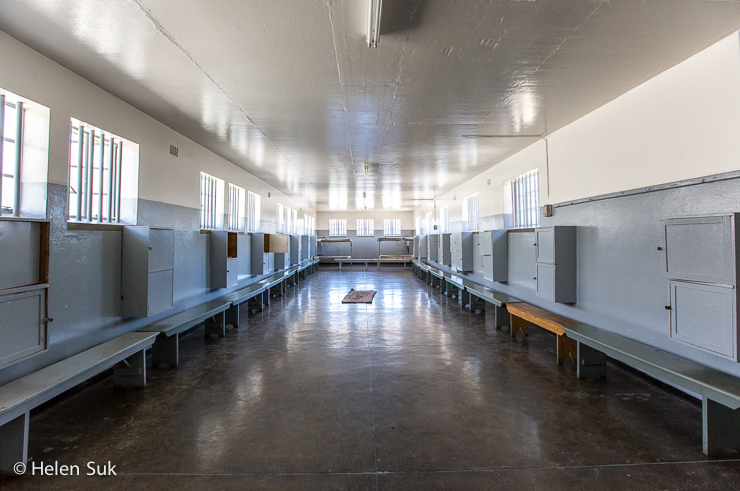 For an understanding of not only South Africa's troubled history, but world history, take the 30-minute ferry ride to this famous island museum and UNESCO World Heritage Site. Robben Island served as a hospital, mental institution and military base, but it's most famous for operating as a maximum-security prison where former president Nelson Mandela spent 18 years of his life. Once known for its brutal, institutional oppression of social outcasts and leaders of the anti-apartheid movement, today this museum is a powerful international symbol of hope, freedom and democracy.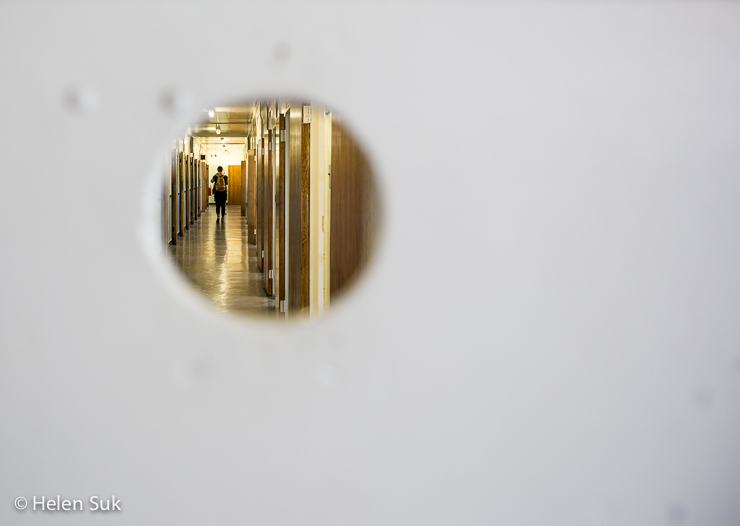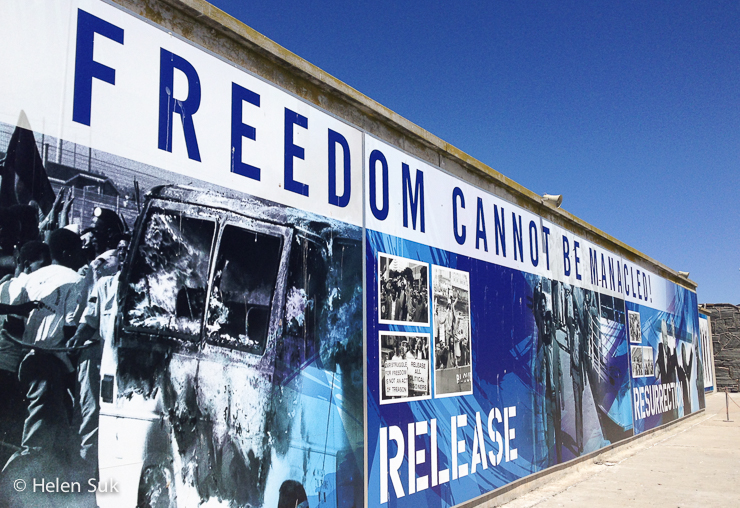 For a truly unique experience, the museum is brought to life by former political prisoners who share their personal stories and lead 2.5-hour tours that include a look into Nelson Mandela's former cell.
Heavy and grim? Hell, yes. But deeply moving, inspiring and important.
Buy tickets for the Robben Island tour at least three weeks in advance as they can sell out quickly, and arrive at the V&A Waterfront 30 min. before the ferry's departure.
3. Bo Kaap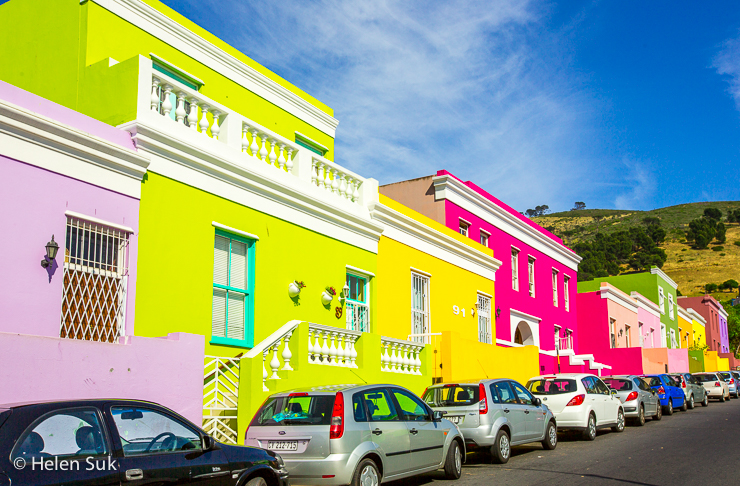 I truly regret not spending more time in Bo Kaap, Cape Town's most colourful neighbourhood at the foot of Signal Hill. Inaccurately known as "Cape Malay Quarter", this vibrant suburb is home to descendants of slaves brought to South Africa by the Dutch in the 16th and 17th centuries from not just Malaysia, but Indonesia, India, Sri Lanka and countries in Africa.
Feeling down? Head here — the lime greens, turquoise blues and pastel pinks that line the cobblestoned streets are a cheerful, post-Apartheid celebration of Muslim identity and will surely lift your spirits. The rich mosaic of colours reflects the area's multiculturalism, highlighted at the Bo Kaap Museum.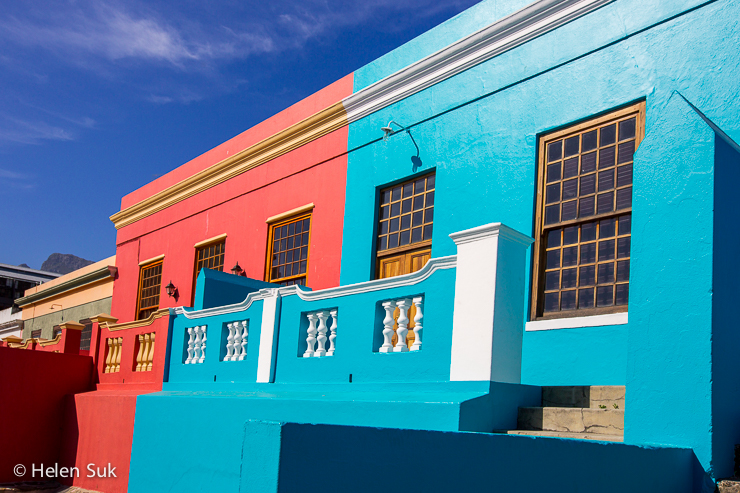 Throughout the day, you'll smell the spicy aromas of traditional Malay curries (Bo Kaap is a popular area for cooking classes) and hear the call to prayer echo through the streets.
With real estate growing in demand and wealthy South Africans moving in, I suggest visiting Bo Kaap soon as it may lose its unique character in the years to come but please respect the privacy of these homes.
4. Camps Bay Beach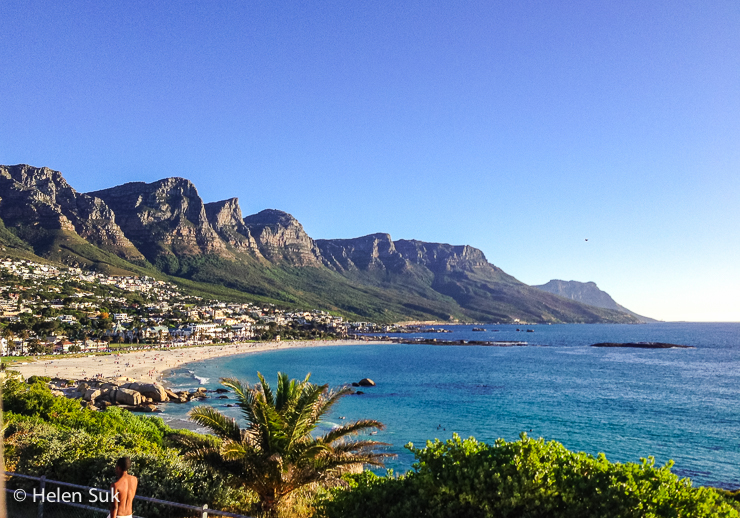 This long, powder-sand beach on the Atlantic Ocean is a humming hotspot for the trendy and affluent. With the backdrop of the Twelve Apostles, an imposing series of mountains overlooking the main strip, Camps Bay is also gorgeous, especially at sunset (if only the suburbs in my city looked like this).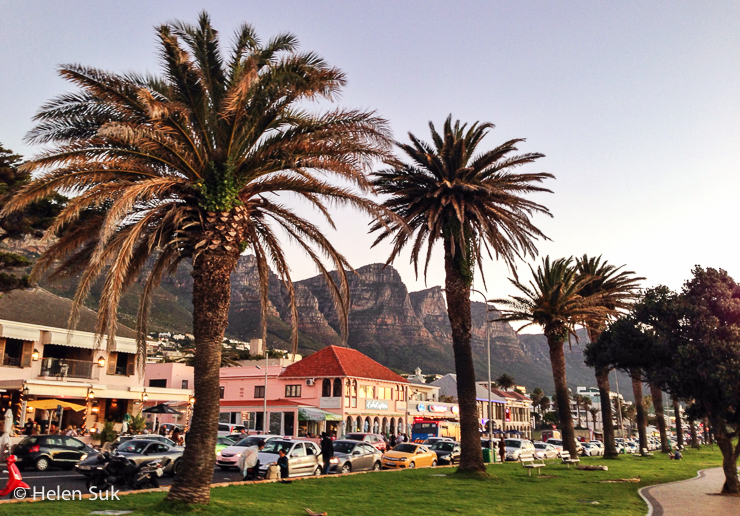 Camps Bay is popular particularly on weekends so it can get crowded, but it wasn't overwhelmingly busy when I was there in the late afternoon and into the evening. Relax on the beach, then grab a patio seat at one of the many sidewalk cafes, restaurants or bars on Victoria Road for dinner, drinks, people-watching and a superb view.
5. Cape of Good Hope, Muizenberg Beach and the Penguin Colonies
So these places are outside of the city centre but absolutely worth a half-day trip or, if you want to cover all three, a full-day trip (plus it's a scenic drive).
Cape of Good Hope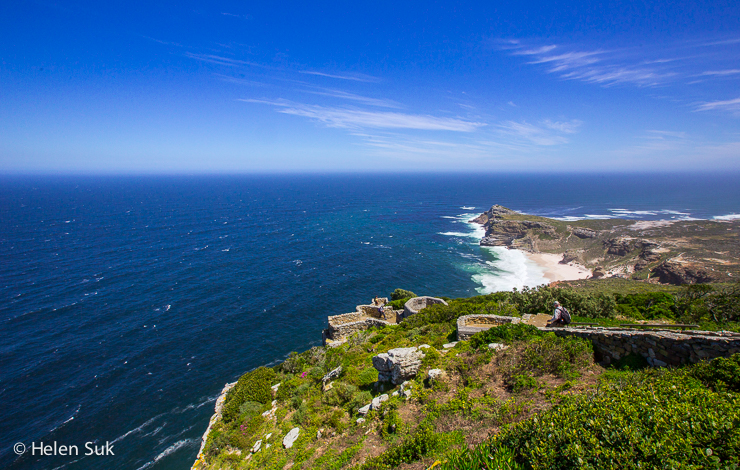 On the other side of Table Mountain is the Cape of Good Hope on the southwesternmost tip of Africa, a nature reserve also within Table Mountain National Park. You'll find rugged cliffs and dramatic vistas that may literally blow you away (the winds here are strong, so hang on to your hat).
Muizenberg Beach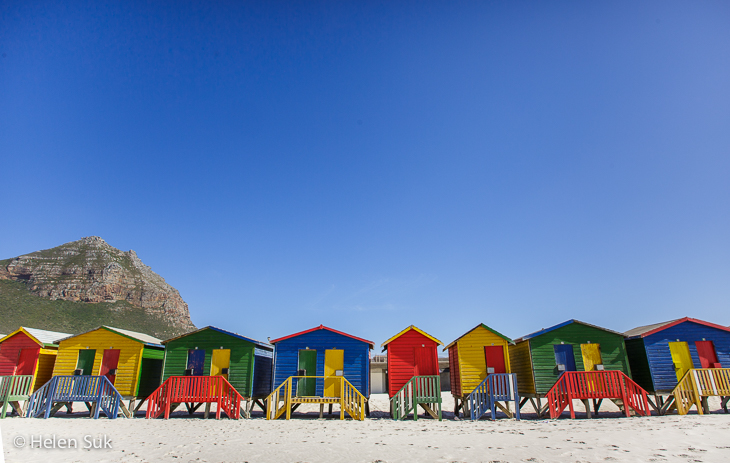 If you've ever wondered where to find the famous multicoloured beach houses pictured on South African postcards, this is where to go. Muizenberg Beach in Simon's Town is also a popular destination for swimmers and surfers.
Boulders Beach
It turns out you don't have to travel all the way to Antarctica to see penguins. Among South Africa's residents are endangered African penguins, and you'll find a colony of them at Boulders Beach. You can stroll along the boardwalk with these adorable, knee-high birds but to really get up close and personal, pack a towel and your swimsuit and jump into the waters.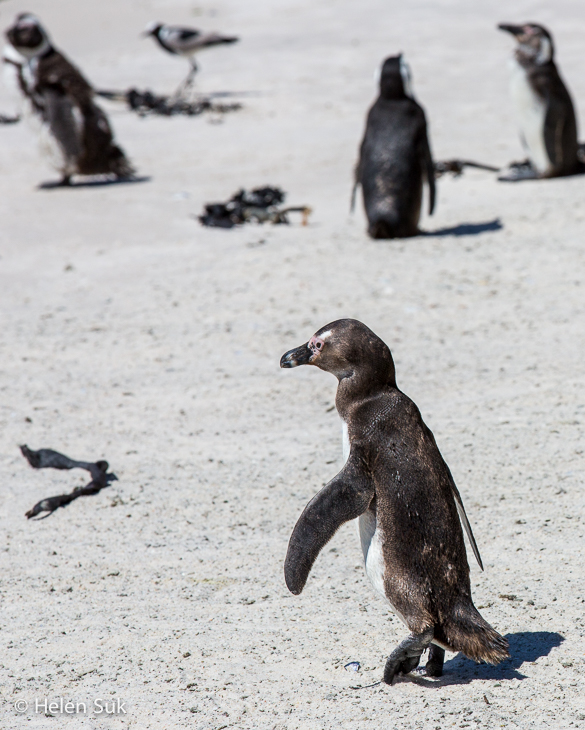 To learn more about a day trip to the Cape of Good Hope, Muizenberg Beach and Boulders Beach, you'll want to read this post and, if you're a penguin lover, this post.
A Word About Safety in Cape Town
Cape Town is one of the most beautiful cities in the world but, to no one's surprise, safety is a common concern. While racial tensions and crime — the legacy of European colonization and apartheid — are hard to ignore, the city centre is safe enough that it made me wonder what it would take to live there for a year. I loved it that much. At no point did I feel unsafe but I also didn't walk the streets alone at night (I also travel with safety essentials like these). Just be mindful of your belongings and avoid certain areas; in other words, take the same precautions as you would in any other major city (okay, maybe a bit more) to mitigate the risks. There's no reason for paranoia to overshadow your trip.
Now that we've got that out of the way, there are plenty of other things to do and places to visit in Cape Town but these are my top five. What would you add to this list? Let me know in the comments below.
Planning your own trip to Cape Town? You can check options for accommodations at Booking.com here. Disclosure: if you click on this link and make a reservation, I'll earn a small commission – at no cost to you. Thank you for your support!
Many thanks to Cape Tourism for the complimentary pass for Table Mountain. As always, all views expressed in this post are my own.
Pin this post to Pinterest