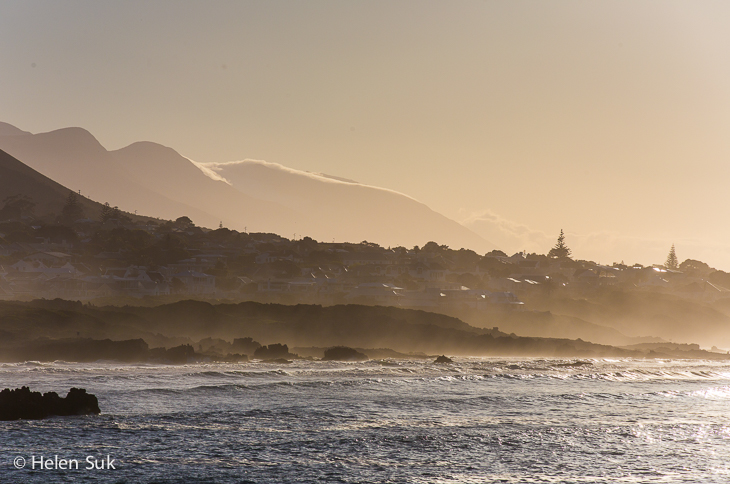 Love whales? Love wine? If you're heading to South Africa, then nudge Hermanus to the top of your destination list.
I had never heard of this seaside town in the Western Cape, also known as the "Riviera of the South", until it was suggested to me by two friends during my travel planning. Not only is Hermanus the country's newest wine route (arguably even more rewarding than Stellenbosch), it's considered the world's top destination for land-based whale watching. With its moderate climate year-round and convenient location (just a 90-minute, scenic drive east from Cape Town), it also makes an ideal day trip.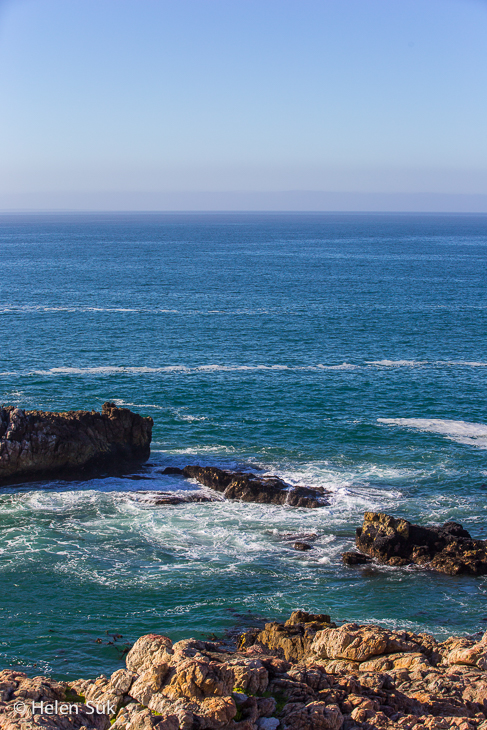 Whale Watching
You'll need more than a few hours in Hermanus, especially between the months of June and December when large numbers of Southern Right Whales migrate from their feeding grounds in Antarctica to mate and calve in warmer waters. That means easy sightings from the shore's rocky cliffs, also known as the Cape Whale Coast Route. You can, of course, take a boat tour to get up close to the marine life but here, you don't have to step off land to witness this show of 80-90 tonne sea giants. To the amazement of visitors, they cruise astonishingly close to the rugged coastline.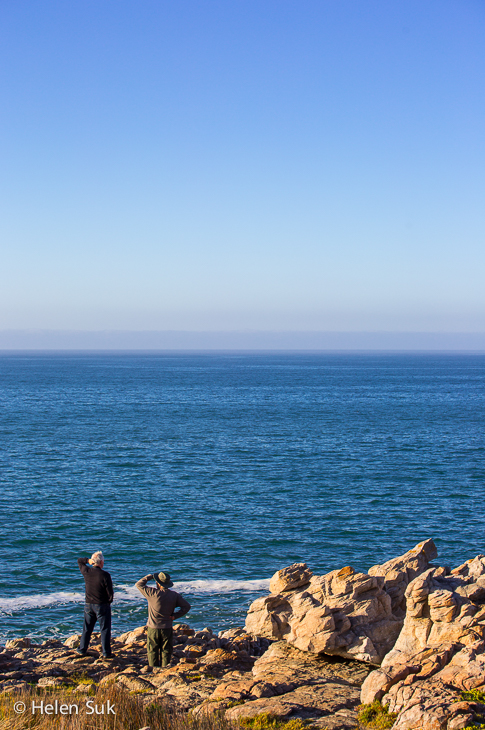 For sightings, one simply has to meander along the Cliff Path that snakes 11 km across town or listen for the world's only beloved whale crier, who sounds his kelp horn to announce the location of whales spottings.
I headed to Seiver's Punt, which was recommended by locals as the location on the path where I'd have the best chance for a sighting.
But, in the tranquil and soothing hours of the early morning, I was immediately enchanted by the scenic panorama before me: the dramatic, rocky coastline under a veil of morning mist.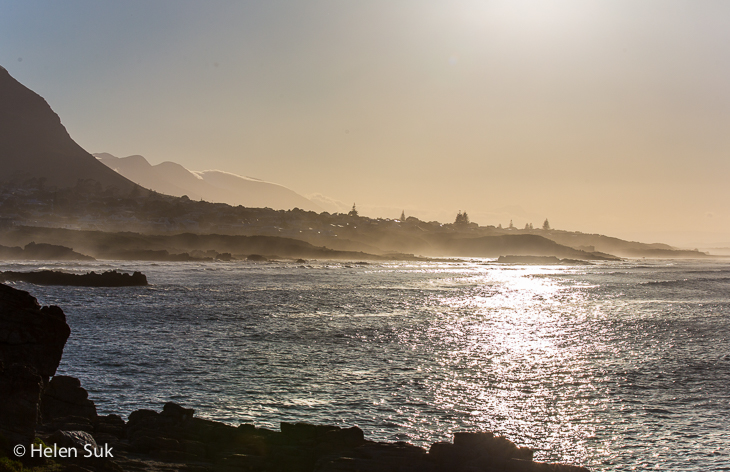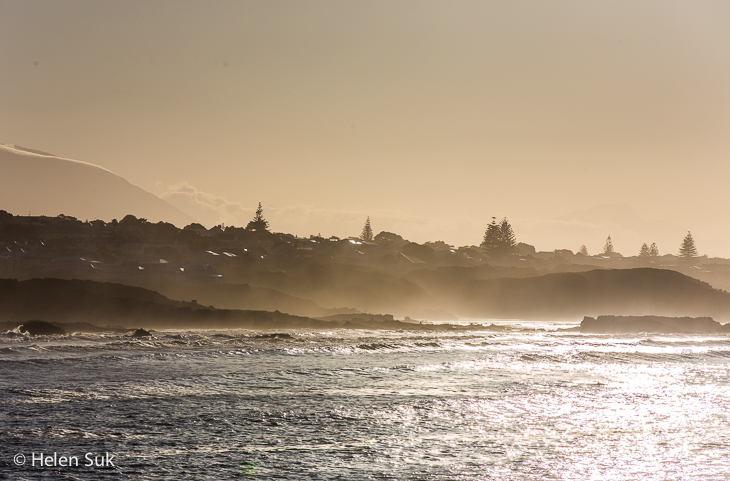 I peered below, and there the colossal cetaceans were, drifting near the cliffs, their black, glistening bodies rolling through the sea. They disappeared under the surface for minutes, then re-emerged, expelling vaporous sprays of ocean water.
Just as I turned to head back to the car, I was alerted by a woman (bless her) to a breaching whale in the distance. As if intuitively sensing the anticipation of its audience, the whale performed this spectacular display of acrobatics multiple times in succession.
To my uncontrollable squeals of delight, I witnessed the sheer power of this behemoth hurl itself into the air and plummet into the ocean in a splashy explosion not once or twice — but three times.
I was in disbelief. Never did I imagine I'd have the extraordinary privilege of watching this rarely seen performance of marine life.
The whale season reaches its climax during the annual Whale Festival in September.
The Wine Route
Wine lovers will experience another treasure of Hermanus: internationally recognized vineyards in a location where the fresh, crisp, "champagne air" brought by the sea's cool breeze produces unique, high-quality wines. The area is home to over a dozen vineyards, making Hermanus an ideal base for wine tasting tours.
I loved the picturesque, award-winning Creation Wines, where the gorgeous tasting room and outdoor patio are matched by excellent wines (of course), knowledgeable servers, flawless service and innovative cuisine. In fact, it was here where I enjoyed my best meal in South Africa.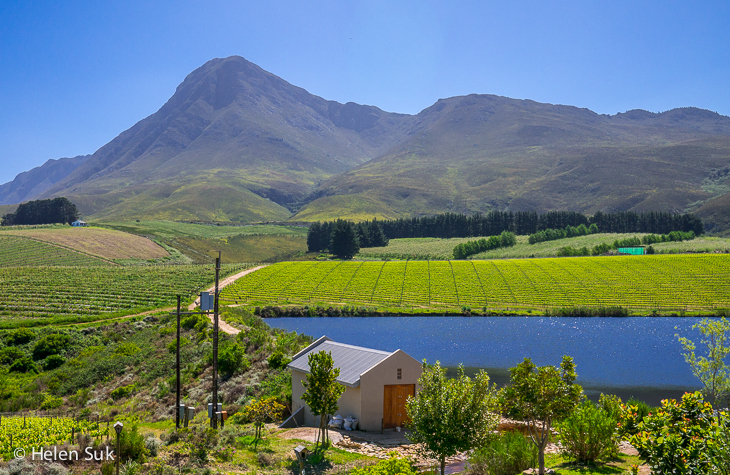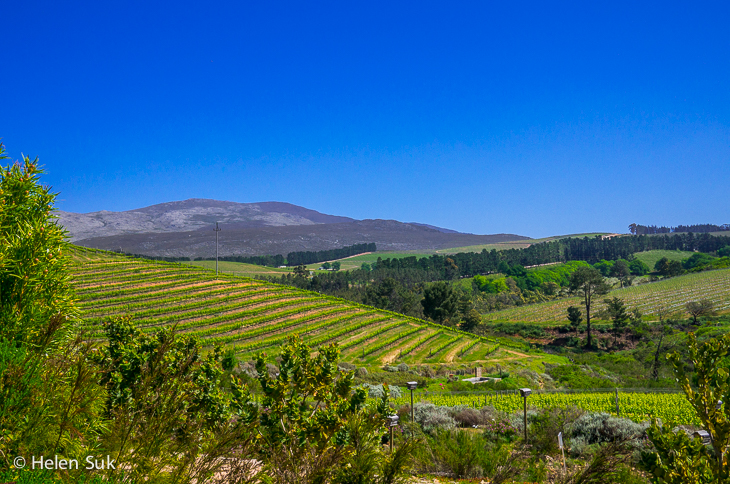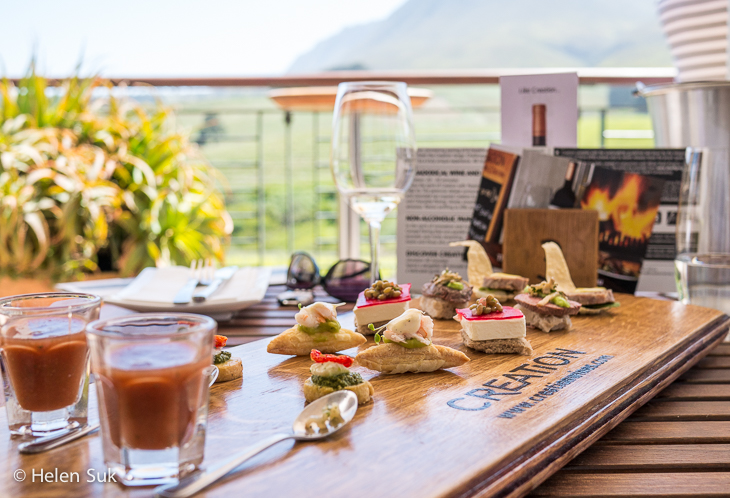 Reservations are essential for both wine tastings and wine & food pairings.
Dining
Where else can you whale-watch while dining?
There's no shortage of restaurants in Hermanus with dining rooms and patios overlooking the ocean (I enjoyed my meals here more than I did in Cape Town). For the most variety, head to the historic Old Harbour for everything from steak to ethnic cuisine and, of course, the town's specialty: seafood. Don't forget to ask about the fish of the day.
The Burgundy at the Old Harbour was recommended by staff at my B&B as one of the town's top restaurants, and my dinner didn't disappoint. With ingredients sourced from local farmers and wines from the region's vineyards, The Burgundy offers an extensive, contemporary menu and list of fine South African wines.
For even more eats, be sure to check out the Hermanuspietersfontein Food & Wine Market on Saturday mornings.
Accommodations
From five-star hotels to boutique guesthouses, the accommodation options in Hermanus are varied and, depending on their location and view, even offer whale sightings from their rooms!
In my search for a high-quality but affordable stay, I found 138 Marine Beachfront Guesthouse in Sandbaai, the fastest growing suburb in the Greater Hermanus area with a coastal pathway for meditative walks along the rocky shore and, if you're lucky, whale spottings.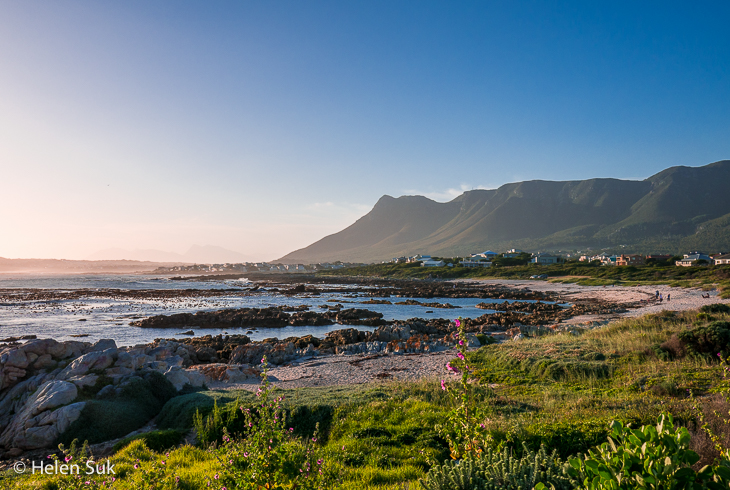 Just a five-minute drive from the town centre, this stylish, seaside B&B was impeccable in every way, with the most impressive attention to detail one could ask for in a guesthouse: the subtle floral scents, splendid displays of protea flowers, fabulous breakfasts and a turn-down service that included next day's weather report, chocolate and a decanter of port.
138 Marine Beachfront Guesthouse is the only property in Sandbaai that offers a view of the sunset so, with camera in hand, I took advantage of its unique position.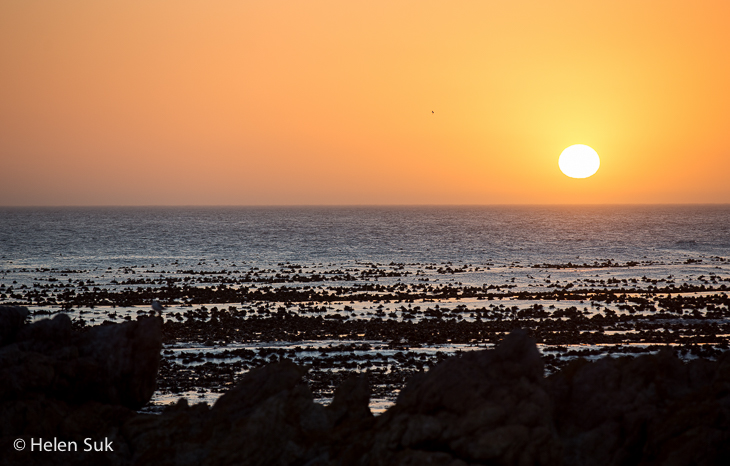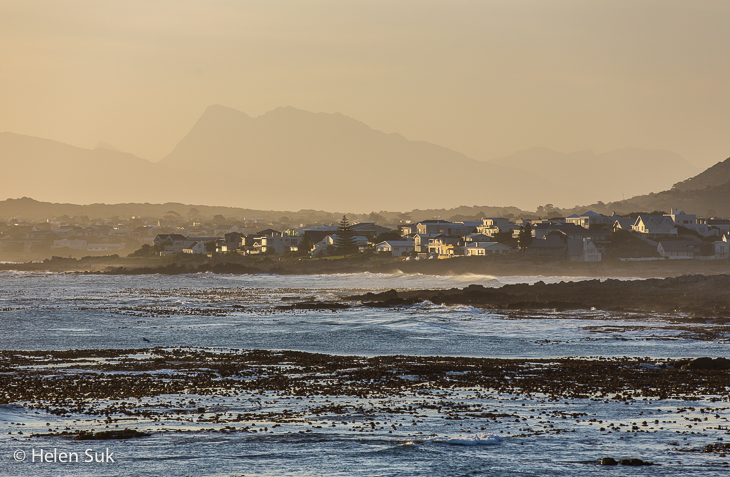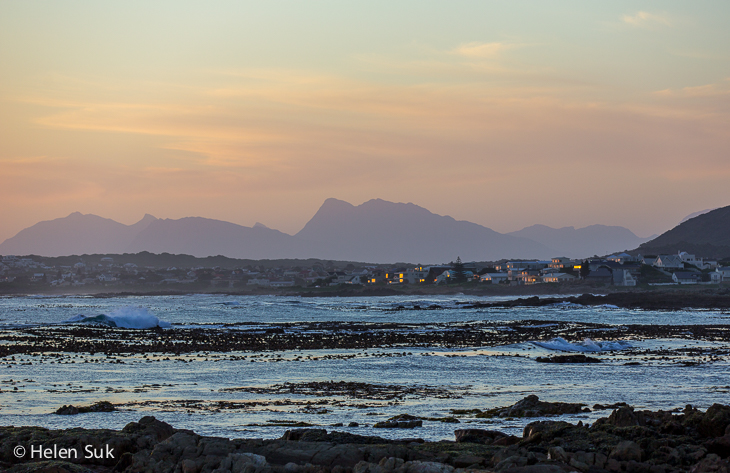 For families and groups, check out Shore's Edge just down the street: a five-bedroom, beachfront, self-catering property complete with a fireplace and small pool.
But Wait… There's More
If you don't make it to Hermanus during whale-watching season, there are plenty of other things to do. Hiking, cycling, bird-watching and golfing are just a few of the activities that can be enjoyed by visitors of all ages.
Pin this post to Pinterest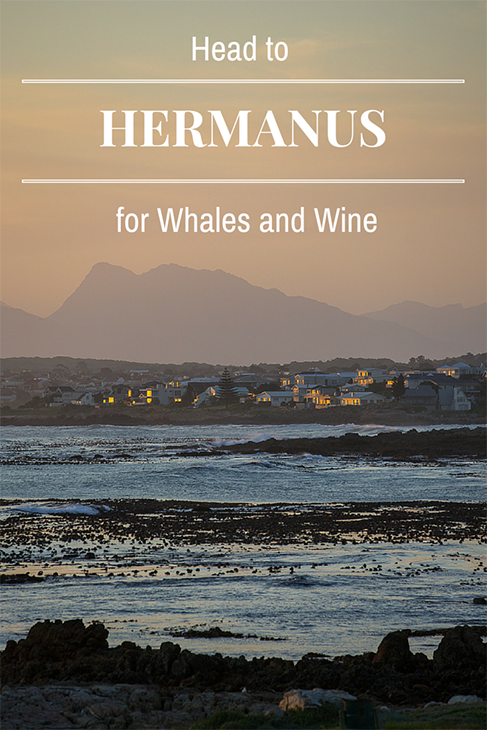 Disclosures: I received complimentary accommodations at 138 Marine Beachfront Guesthouse but rest assured all opinions expressed in this post are my own. I  also earn a small commission from Booking.com if you click on their link and make a reservation through their site – at no cost to you. Thank you for your support.