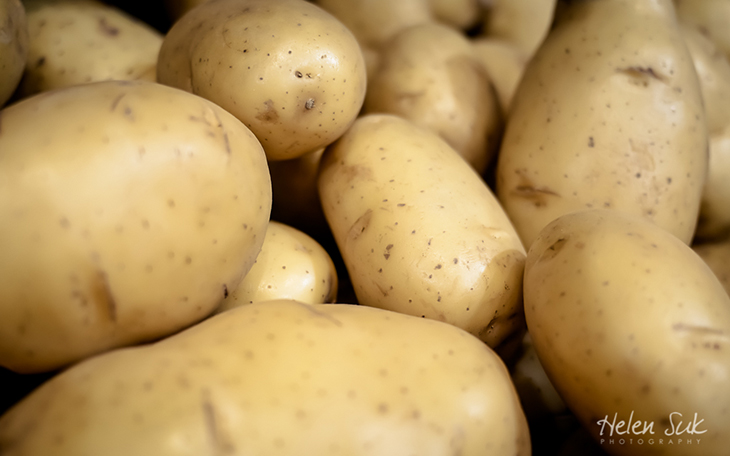 Visit Ireland, and you may never see, touch or eat a potato the same way again.
Predictably, I found the tuber abundant on menus across the country, from village pubs to fine-dining establishments. But, as scrumptious as my favourite potato dishes are, by my fourth day in Ireland I was craving alternative carbs: rice, pasta… anything. There's only so much mashed potato a food lover like myself can get excited about, you know? It's overkill, to be honest.
But the tragedy is that the potato precipitated a pivotal event in Ireland's history that did, in fact, kill.
The History
Brought to the country from South America in the 16th century, the humble spud was a blessing for the poor. It's inexpensive, filling, easy to grow and store, and a source of essential nutrients. By the 18th century, it had become the dominant—if not only—food source for rural families.
But when a fungus-like disease struck the potato crops, making them inedible, the consequences were devastating. Ireland became an abyss of human misery. The death toll was staggering: During the Great Famine from 1846 to 1850-52 (the final year varies by source), over one million people died from starvation or disease.
"I saw the dying, the living, and the dead, lying indiscriminately upon the same floor," reported James Mahoney, an artist from Cork.
But there was one place that, inconceivably, became a source of nourishment. Kilmainham Gaol stands as a sombre reminder of Ireland's dark and turbulent past. A Dublin jail and now must-visit museum, it provided some relief to desperate women and children who, on the edge of starvation, would steal loaves of bread in the hopes of imprisonment and, therefore, access to shelter and meagre food rations.
But if life outside was hell, Kilmainham Gaol was a purgatory. With five to six inmates confined to a cell designed for one, it was squalid and overpopulated. For those who couldn't be squeezed in, there was nowhere else to sleep but on the dingy floors of the dark corridors.
At least another million of Ireland's population emigrated, many to North America, to escape the famine. But for those who braved the seas, the "coffin ships", as the name suggests, were wretched prisons in themselves. Thousands perished during the one- to three-month journey across the Atlantic.
In the face of disease at every turn, a skin-and-bone population withering away and dead children left on the side of the road by parents too weak to bury them, do such choices seem like choices at all?
By the end of the famine, it's estimated that the population of Ireland fell by 25 percent.
But the legacy left by the crisis wasn't just demographic. So significant was the potato famine in changing the country's sociopolitical, cultural and linguistic landscape that it's now an intrinsic aspect of folk legend—for both the native Irish and the diaspora.

Today
When it comes to travel, it's been my long-held belief that food is essential to our understanding of the cultures we wish to explore. While I admit it didn't take long for my taste buds to experience potato fatigue in Ireland, by the end of my visit, I learned to embrace them—and I  returned home with a new perspective on a seemingly simple food that, in reality, is rich in symbolic meaning. In the Irish memory, the potato has been both a blessing and deadly curse. And, while the country has healed, it hasn't forgotten.
Today, the Irish aren't as dependent on the humble spud as they once were, but it still persists as a dominant staple in their diet. Two dishes are worthy of mention.
Champ, the name for creamy mashed potato mixed with green onion, is a traditional comfort food and prevalent across the country.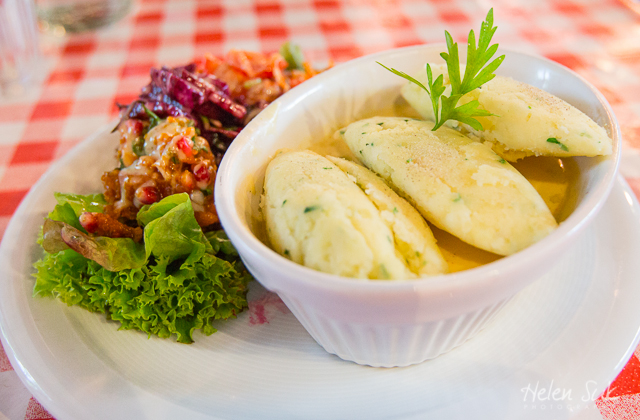 But I'm especially grateful for the introduction to what has become one of my favourite potato dishes: boxty. I had these pillowy potato dumplings with cubed corned beef, proudly served by The Boxty House, at a travel media event. While I didn't pay their Dublin restaurant a visit, you can be sure that I'll make it my first stop if I return. If you want to sample all three types of boxty (baked, boiled and fried), look—and eat—no further.
Mashed, boiled, baked, fried, roasted—the Irish kitchen has reinvented the beloved tuber in a myriad of ways. So integral it is to Ireland's national identity that it's now honoured and celebrated each year on National Potato Day.
So the next time you fluff that baked potato with your fork, you may want to consider what it signifies to others elsewhere. It represents the struggles—and strength—of an entire nation. And it certainly deserves more respect than I gave it all these years.
Like this post? Pin it to Pinterest: