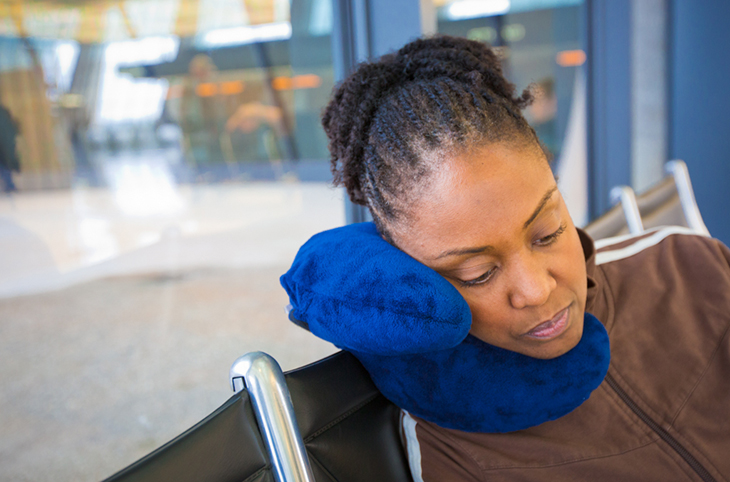 I've never understood the ubiquity of the U-shape travel pillow.
It's awkward, uncomfortable and hardly effective. Yet, I've (pointlessly) used it during my long distance travels for over 15 years simply because of its wide availability.
Until now.
The Travel Pillow Worth Switching To
Enter the J-Pillow, an invention by former Virgin Atlantic flight attendant Gemma Jensen and winner of the 2012 British Invention of the Year Award.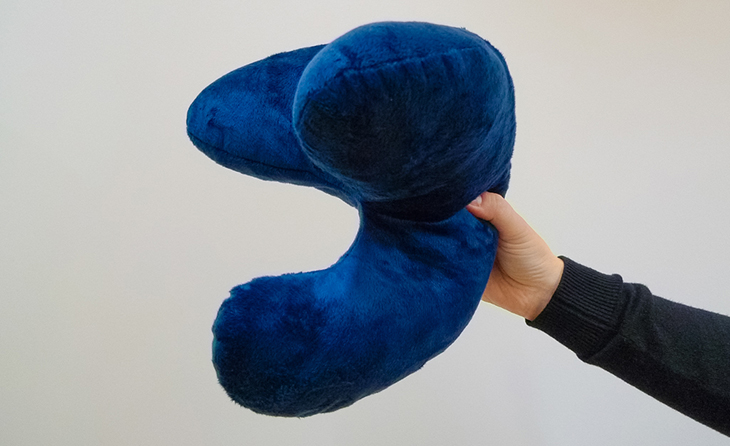 It's velvety soft to the touch but firm enough to provide real cushion comfort, and includes a convenient snap loop to clip onto a purse, backpack or suitcase.
After testing the J-Pillow on a recent overseas trip, I can say unequivocally that I'm a believer. It's made my long-haul flights more bearable and restful, even on those dreaded red-eyes.
But Why Is It Shaped Like That?
I know. Aesthetically, it's ridiculous and I guarantee it will attract glances and stares from a handful of curious passengers. But, sometimes, comfort takes precedence over conformity, especially for the frequent and weary traveller.
The odd design is what makes the J-Pillow so comfortable and effective. It's essentially a stuffed, 3D letter "J". Whereas the traditional U-shape does little for the head and neck – and absolutely nothing for the chin – the J-Pillow supports all three.
While it can be positioned in multiple ways, the bottom hook of the "J" is typically tucked under the chin to prevent your head from nodding forward. The vertical bar on top of the "J" is used to cushion the back and side of the head.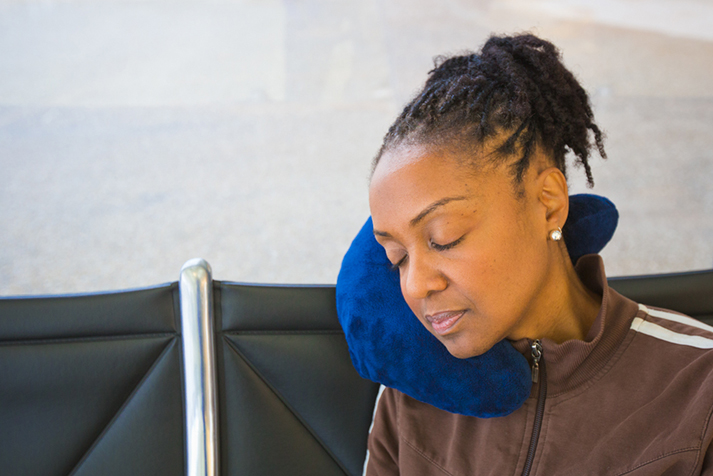 Whether you lean it against a window or nothing at all, the J-Pillow helps the neck maintain its correct anatomical position.
It's clever, if you ask me.
Size
Although it can be squeezed into a ball and stuffed into a bag, the J-Pillow is still bulky.
But that's why Gemma also developed an inflatable version, which can be neatly folded flat into a purse or backpack.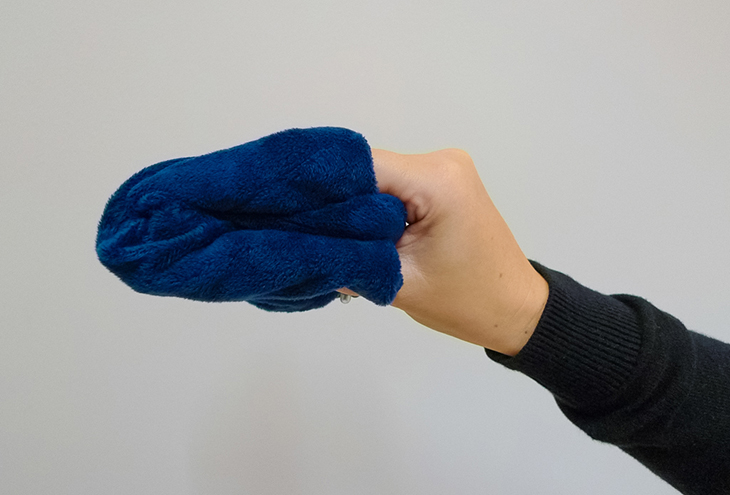 I also love how it includes a removable, washable cover.
Other Uses
The J-Pillow is just as useful on trains, buses and cars as they are on flights.
I've also been using it at home – when I'm curled up on the sofa in front of the TV or in bed while reading.
The only deficit I can point out is that the stuffed J-Pillow doesn't include the removable cover, a feature that comes with the inflatable version. Like my pillow cases at home, sometimes these things just need a good wash.
But, overall, the J-Pillow is the most comfortable travel pillow I've rested my head on – and I'll never board another long-haul flight without it. It's so functional and innovative, it's a wonder we haven't seen a product like this sooner.
And about that senseless U-shape pillow… I've already given it away.
Like this post? Pin it to Pinterest: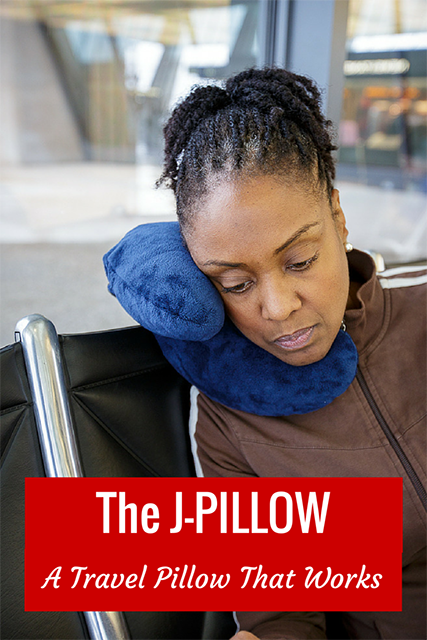 The J-Pillow can be purchased from Amazon.com and the product website. It's also available on amazon.co.uk, amazon.de and amazon.fre.
For lists of my other favourite travel products, check out the Travel Essentials section of my blog here.
Disclosure: While the J-Pillows were provided to me for review purposes, all opinions expressed in this post are entirely my own. Rest assured that I would never recommend a product unless I would use it myself.