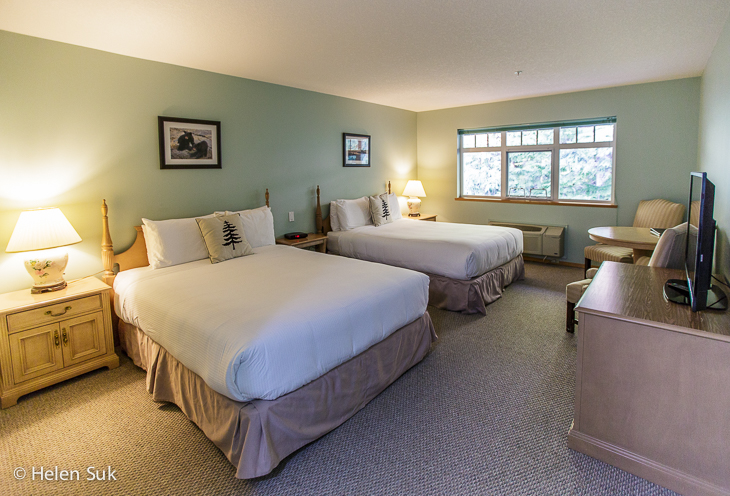 If you don't plan ahead and do your research, Tofino can be hard on the wallet. But affordable meals can be found in this Canadian west-coast paradise, and hotels like Jamie's Rainforest Inn answer the call for budget-friendly accommodations. It's no luxury resort like The Wickaninnish Inn, nor does it claim to be. Instead, this extension of Jamie's Whaling Station & Adventure Centres opened its doors with the goal of offering value to their guests while still providing comfort and courteous service. 
Location
The 38-room inn is situated on a main road just a short drive from the town centre, but behind it is an old-growth rainforest and the stillness of a quiet inlet with walking trails for nature lovers (if you aren't one now, you're sure to become one after your visit to Tofino).
Just a 10-minute walk away is Chesterman Beach, a captivating hotspot for surfers and beachcombers that, during the off season, will feel exquisitely secluded in the early hours of the morning.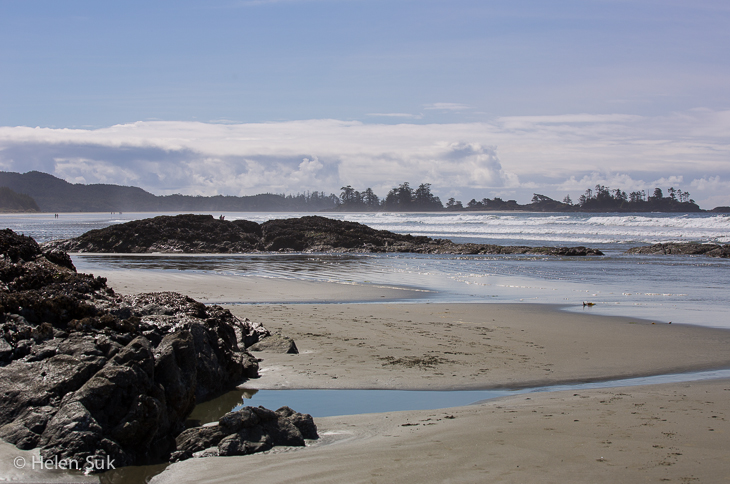 The Inn
Now, if your budget is anything like mine, you simply can't afford to stay in one luxury hotel after another (as much as you might want to) so, sometimes, you'll sacrifice all the bells and whistles of a Ritz-Carlton for a more modest experience.
At Jamie's Rainforest Inn, you won't find glossy marble floors, an in-room safe or double-soaker tub.
But my friend Jas and I did find friendly and helpful staff, and a spacious Standard room that was comfortable and, most importantly, immaculately clean. And never mind double-sized beds — we each enjoyed a plush queen bed to ourselves to catch up on much-needed rest.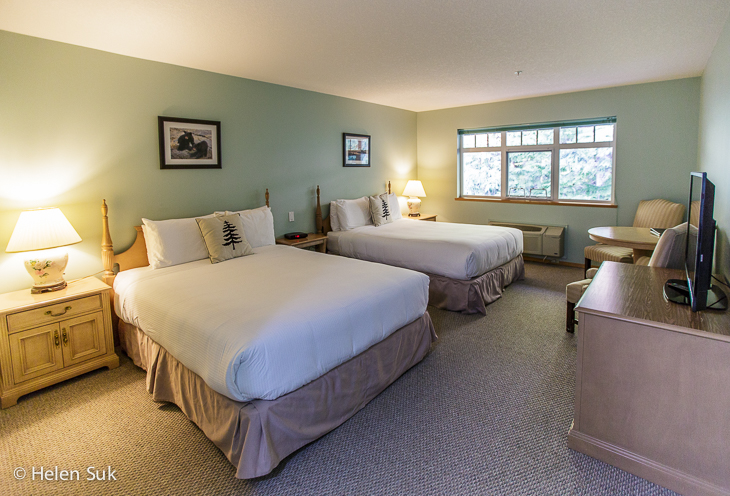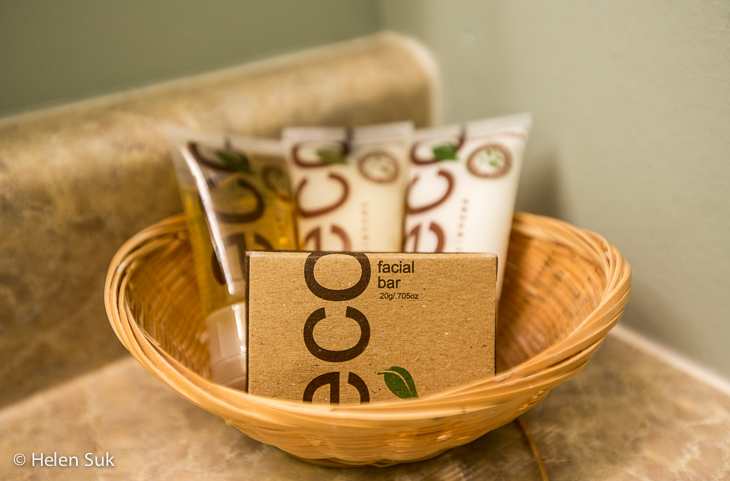 Bonus for guests in king-bedded rooms: cozy up to your own gas fireplace!
Meals
In keeping with the budget travel theme, some suites at Jamie's offer a kitchenette for do-it-yourself meals but, for ours, we settled with a mini-fridge and microwave.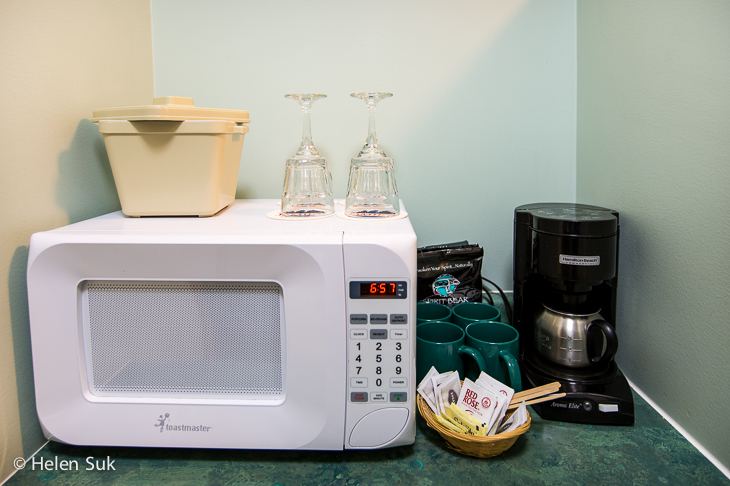 If you're in no mood to cook, however, the casual restaurant and lounge offers breakfast, lunch and dinner in a relaxed atmosphere where we enjoyed a hearty and satisfying lunch.
Working and Staying Connected
As a travel writer and blogger, I take my work with me during my travels so I predictably found myself on my laptop late one night. Fearing I would keep Jas awake, I snuck out of the room, retreated to a quiet sitting area and plunked myself down at one of the desks for a couple hours of productivity.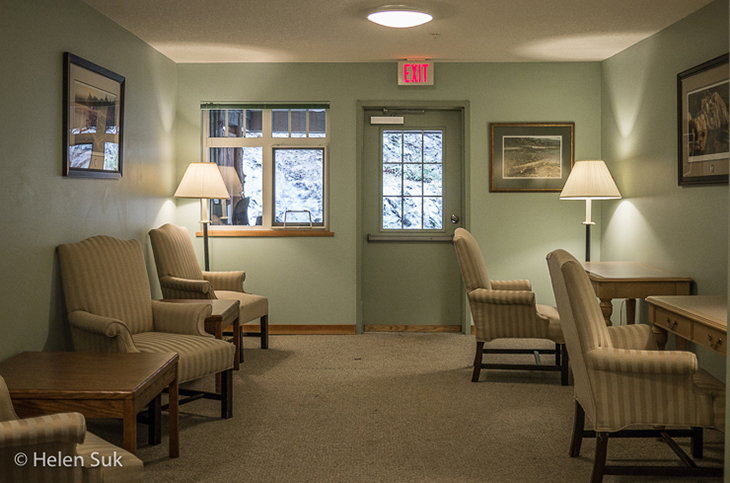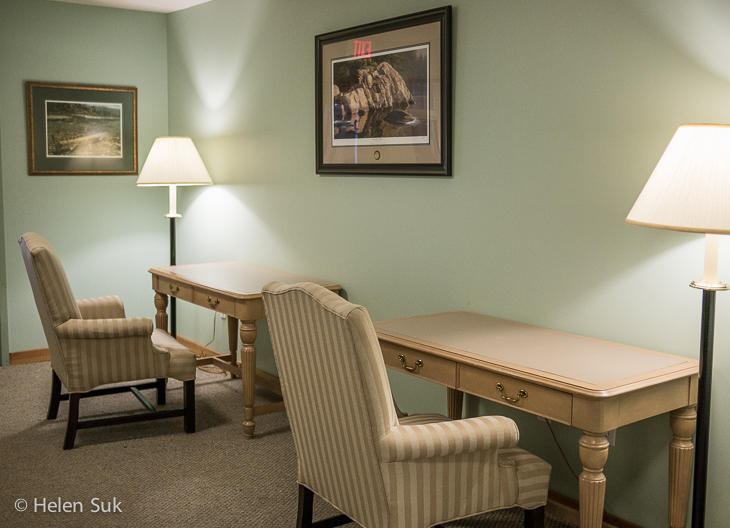 The wifi was admittedly spotty, but that's not unusual in Tofino — this is, after all, a relatively remote town on the rugged shores of Vancouver Island. In fact, my signal at the Wickanninish Inn was sporadic as well. The bottom line: regardless of where you stay, don't expect city-calibre wifi in Tofino. But, in a dream destination like this, that's unlikely to be a bad thing.
Final Words
For those seeking more economical accommodations, I wouldn't hesitate to recommend Jamie's Rainforest Inn — and I, myself, would absolutely stay there again.
An added benefit: as a guest of the inn, don't forget to ask about preferred rates for tours with Jamie's Whaling Station & Adventure Centres.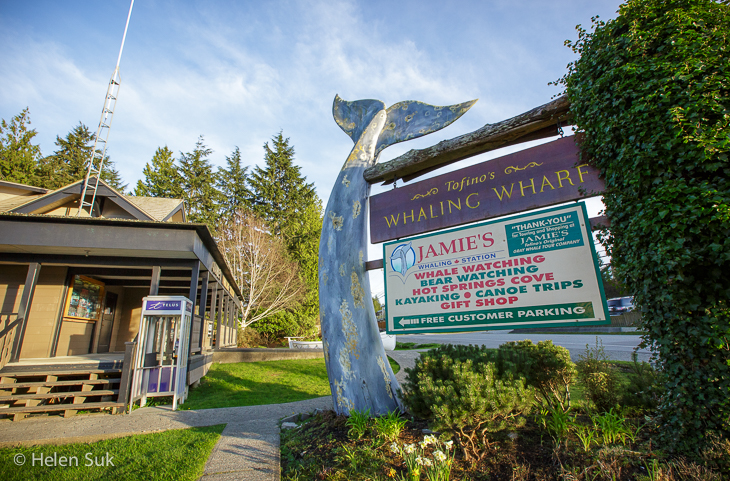 Disclosures: I received a media discount for my two-night stay at Jamie's Rainforest Inn and a complimentary whale watching tour with Jamie's Whaling Station & Adventure Centres, but rest assured that all opinions expressed in this post are my own. I also earn a small commission from Booking.com if you click on their link and make a reservation through their site (at no cost to you).