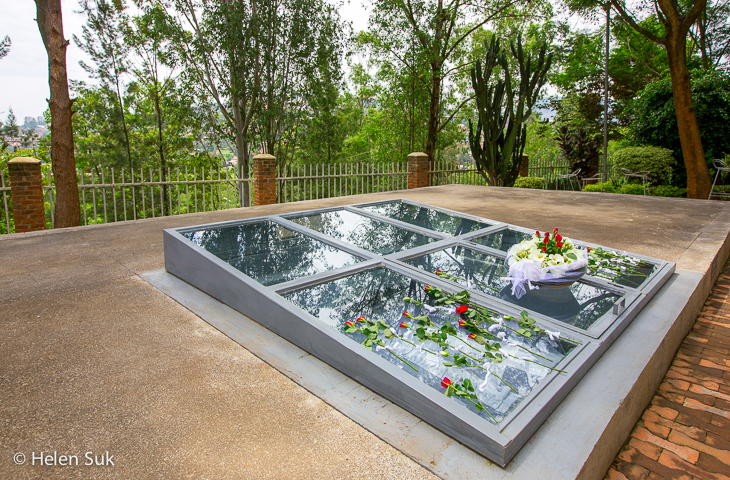 Long before visiting the Kigali Genocide Memorial, even before stepping onto Rwandan soil, I had so many questions.
Questions that every visitor to Rwanda must ask to even begin the journey to understanding a country that has been to hell and back.
What led to the unconscionable, systematic slaughter of 800,000 Rwandans — mostly ethnic Tutsis — over just 100 days in 1994? How does a country not just survive, but recover from such a harrowing human catastrophe? How does the atrocity influence the interactions between Rwandans today, and what deep, dark holes are left in their hearts?
In his gentle voice, my Ugandan guide Baker explained that although there is no explicit animosity displayed between Tutsis and Hutus now, who knows the depth of pain and sense of injustice buried inside? If anyone has a right to feel bitter, I thought, it's Rwandans — some children at the time — who have seen their entire families murdered by militia groups and even neighbours. Men hacked with machetes like cattle at the butcher. Women forced to kill their husbands before being raped and killed themselves. Children clubbed to death.
Remarkably though, Rwanda today is a country rebuilt. As I was driven into Kigali, I found a clean, developed city (Rwanda is one of the cleanest countries in Africa, partly attributable to its national ban on plastic bags) with a strong infrastructure, modern buildings and well-paved roads — the very streets where Tutsis were openly maimed and killed just 21 years ago. I wanted to learn more, to reconcile the Rwanda of progress with the Rwanda of 1994 and its blood-stained past. There was only one place to start: the Kigali Genocide Memorial.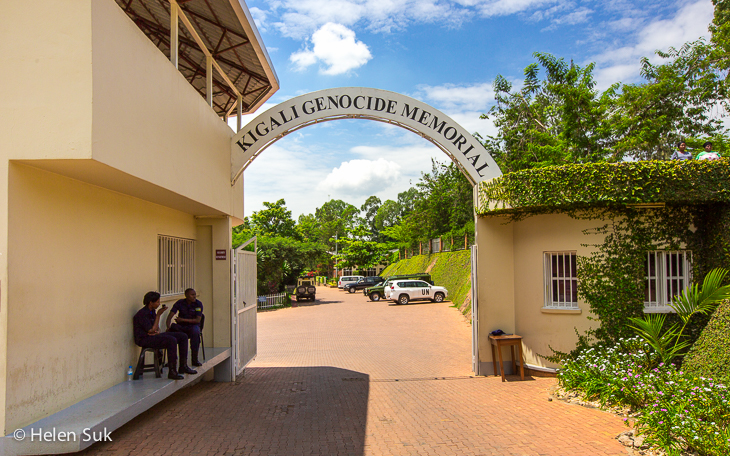 Sites of this kind aren't new to me. I've visited the Anne Frank House in the Netherlands, a former Nazi concentration camp in Austria, the Tuol Sleng Genocide Museum in Cambodia, but this? The Rwandan genocide was not just shockingly rapid, it was alarmingly recent. I was a university student at the time, anxiety-ridden about my exams and grumbling about my commute between home, school and my part-time job — all while the greatest atrocity of my time was being committed on a distant continent.
Inside the Kigali Genocide Memorial
Opened a decade after the genocide, the memorial is a solemn, disturbing and tear-inducing museum. With giant wall displays, archival documents, photos, video footage and weapons encased in glass, the indoor exhibit sheds light on the Rwandan genocide, and its pre-colonial, colonial and post-colonial roots. The room filled with human skulls and bones was chilling but most heart-wrenching was the children's memorial. From the details displayed next to their photos, I learned each child's favourite foods and activities. It was like viewing a family album — except it ends with how the youngster's life was violently snuffed out.
The centre is also a reminder that genocide is a global phenomenon, and so the exhibit delves into its history and sinister ideologies in countries from Nazi Germany to Namibia.
The Outdoor Exhibit
By the time I reached the exit of the indoor exhibit, I was yearning for daylight and fresh air. I stepped outside. Surrounding the centre are peaceful gardens for quiet reflection, created as if the developers knew visitors would need to recompose themselves after such a core-rattling experience.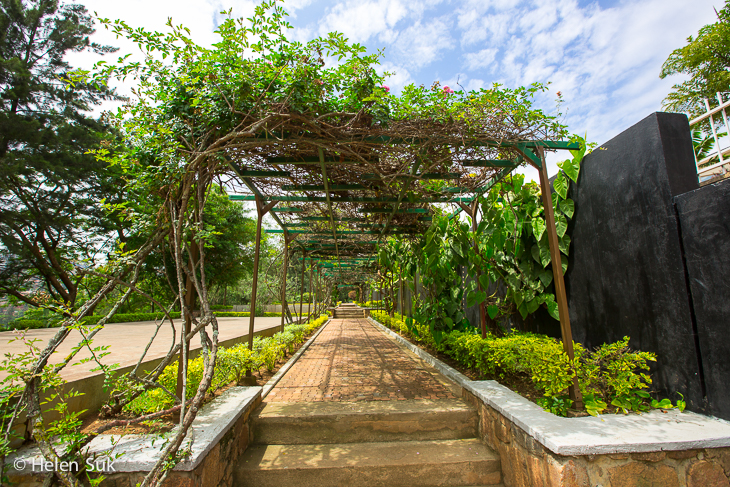 I inhaled and exhaled with intention and a sense of relief until I came upon the tombs. Covered by giant plates of concrete, mass graves for over 250,000 victims serve as a place for visitors to honour those lost, and for the loved ones of the victims to grieve and remember.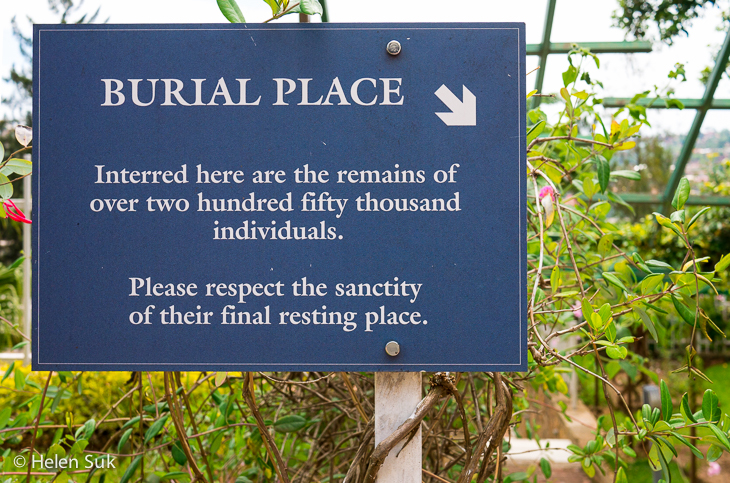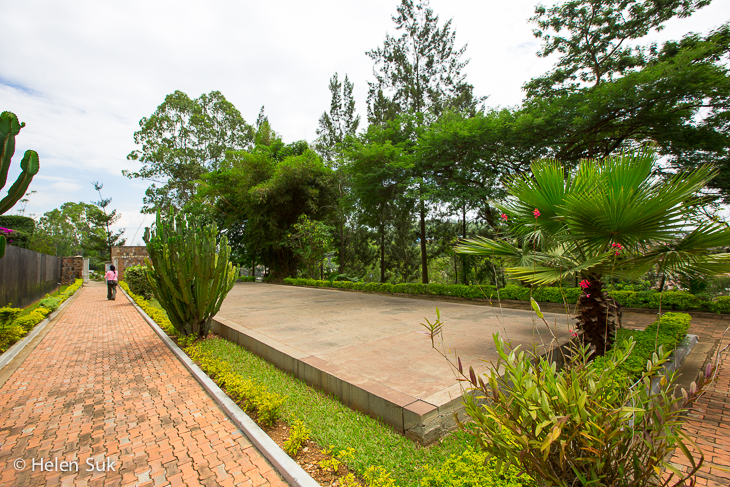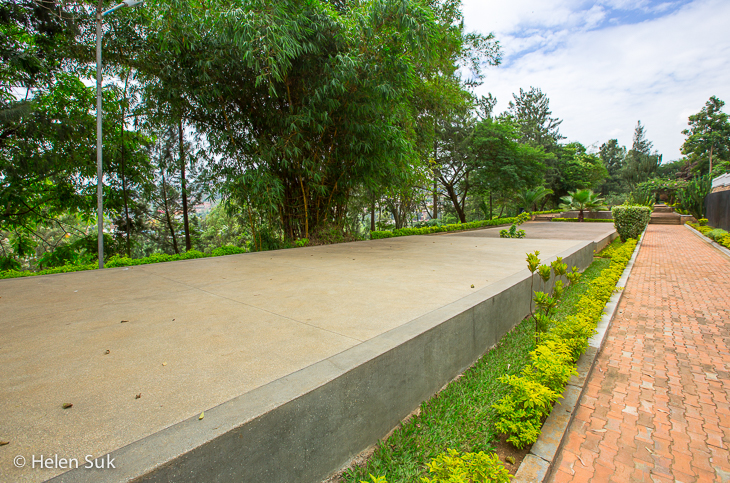 Visitors can also take a rose (by donation) and place it on a grave to pay their respects.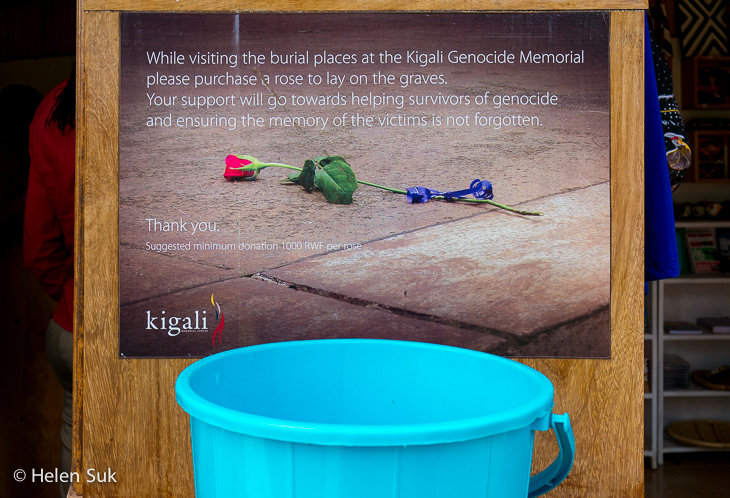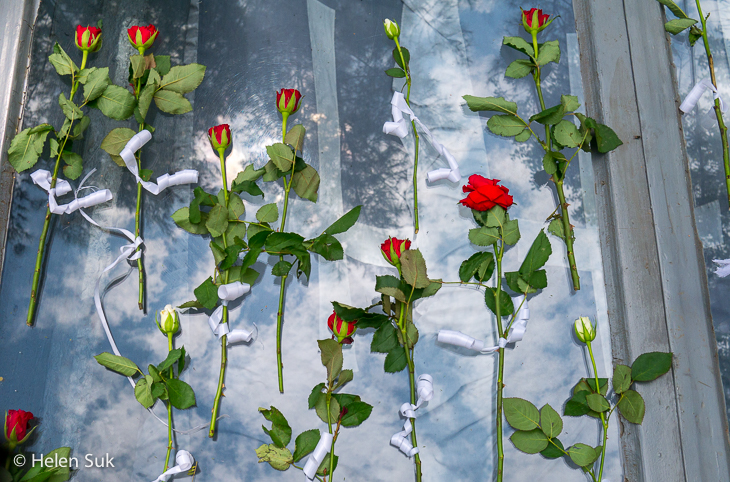 I walked further and a vast, black marble wall etched with the names of those who perished appeared before me.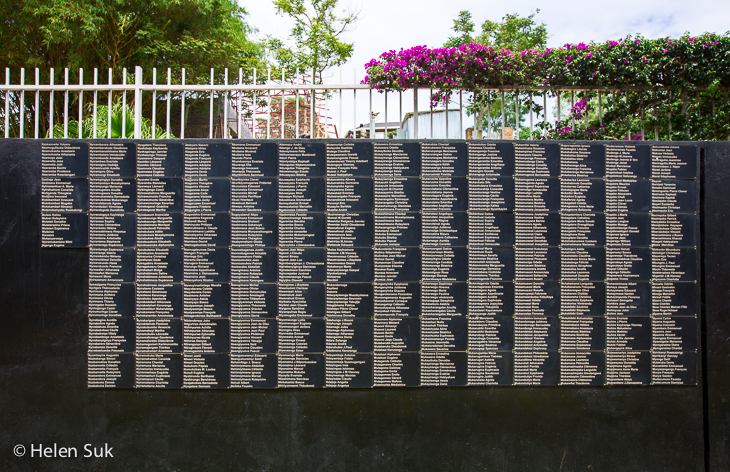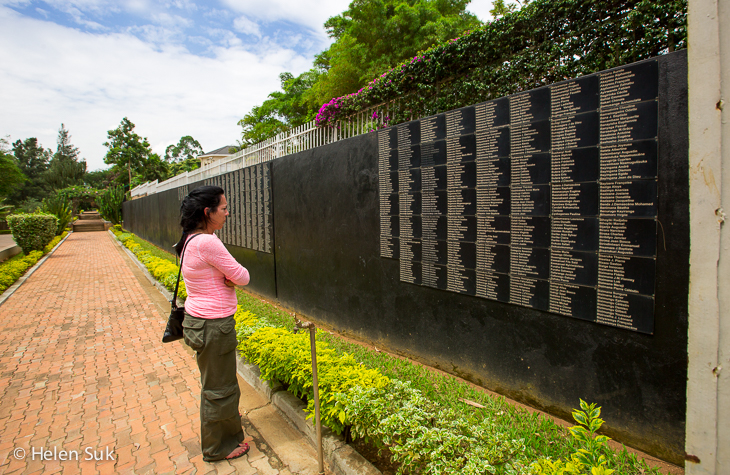 How the Rwandan genocide could have happened as the international community looked on just over two decades ago is unfathomable, but it is worth at least trying to understand.
The Kigali Genocide Memorial should be included on everyone's Rwanda travel itinerary. It may leave you struggling for words, in tears — or both. It may infuriate you. It may destroy your faith in humanity.
But one thing is for certain: this place matters. The victims and survivors matter, and they deserve our time and respect.
What You Should Know:
I strongly suggest visiting the memorial at the beginning of your travels through Rwanda to gain perspective during your time there.
Entrance is free but do consider offering a 10 USD donation. The centre, managed by the UK-based Aegis Trust (an NGO committed to genocide prevention), relies on them to maintain the memorial, educate the world about the dangers of racism and support survivors of the genocide.
Photography inside the building is not permitted, but you're free to take photos outside.
Dedicate at least 2-3 hours to complete the tour.
For a more informative experience, an audio guide (headset) is available for 15 USD at the beginning of the tour.
Complete your visit by sipping coffee or, if your stomach can handle it, eating lunch at the onsite café. Proceeds help the centre fulfil its mission.
To learn more about the genocide, consider reading We Wish to Inform You That Tomorrow We Will Be Killed With Our Families: Stories from Rwanda, as well as Shake Hands With the Devil, a personal account written by Roméo Dallaire, Lieutenant-General of the Canadian Armed Forces who led the UN mission in Rwanda. A feature-length documentary about his experience can also be viewed on YouTube here.
Pin this to Pinterest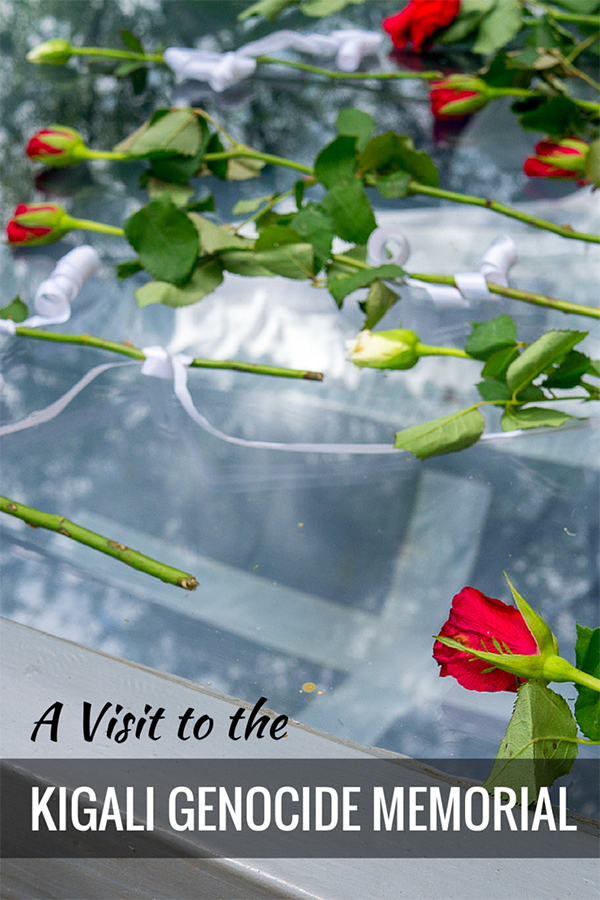 If you've been to the Kigali Genocide Memorial, did you have the same reaction as I did? How did the experience change you?
Disclosure: I make a small commission from Amazon if you purchase a book through the links on this page (it's the only meagre way I monetize this blog). Thank you for your support.