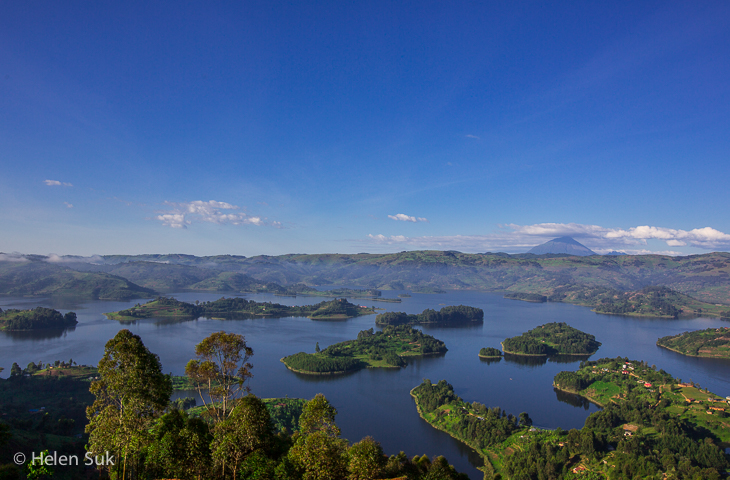 Notice: I have discovered too many websites that have republished my photos without my permission. This is illegal. All images in this post are copyright-protected. For usage rights, contact me for rates. 
It's a destination bewilderingly absent on every BuzzFeed and Mashable "Places to See Before You Die" list.
And that omission makes no sense at all.
Lake Bunyonyi ought to be considered one of the natural wonders of the world and, now that I've seen it before my own eyes, it's joined the ranks of my most beloved travel destinations.
This place deserves to be on your African travel radar because, with beauty like this, shouldn't it be?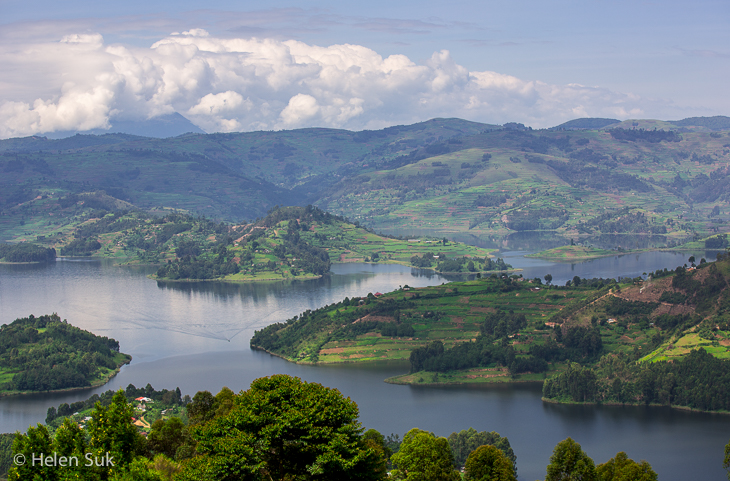 Believed to be the second deepest lake in Africa, Lake Bunyonyi is a body of water in southwestern Uganda near the Rwandan border, and one of the country's top natural treasures. And, at 1,962m above sea level, the lake enjoys moderate temperatures year round, cool in both the mornings and evenings. Most visitors make it an R&R stop after gorilla trekking in nearby Bwindi Impenetrable Forest. My friend Jill and I visited the mountain gorillas in neighbouring Rwanda instead but, after reading about Lake Bunyonyi, I was hellbent on making my way there, even from Kibale National Park on the other side of Uganda where we spent the day trekking chimpanzees.
The Scenery
Lake Bunyonyi is framed by lush, green-terraced hills that reach a height of 2,200-2,478m, but it's the 29 islands of various shapes and sizes scattered across the water that make it most magical — we could've admired them all day. It's a sight that reinvents itself every hour or two with the ever-changing climate and direction of the sun. In the early morning, the islands weave through cotton candy-like streams of mist and, in the afternoon, they're bathed in the warm glow of the sun. Later, they're silhouetted against a dim sky as evening approaches. One day the islands vanished from sight completely, hidden under a blanket of clouds, but it only took an hour to see them emerge once more.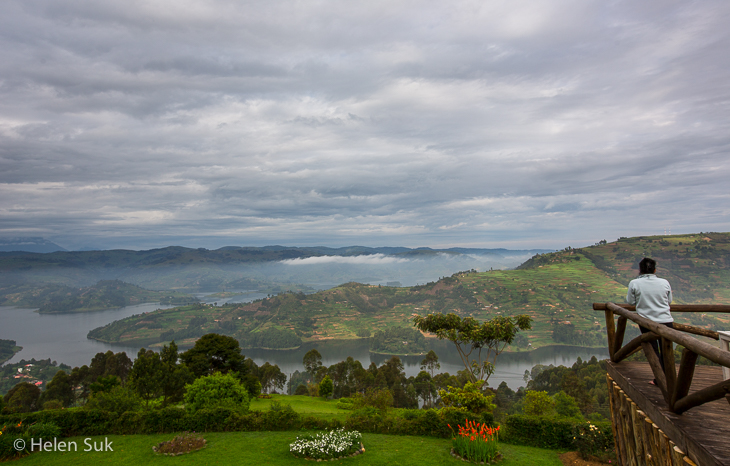 There's nothing like that powerful moment when the mystical scene opened up to us for the first time after arriving at Arcadia Lodge, a cottage high up on a hill that claims to have the most breathtaking panorama of Lake Bunyonyi. If you don't stay as a guest, be sure to at least visit for a drink or meal on the terrace to enjoy the view (I recommend any dish with crayfish, the local specialty). So overwhelmed Jill was by the lake's sheer beauty that I found her in tearful meditation, silently absorbing what was before her eyes. What fantasy did we step into to find such natural splendour?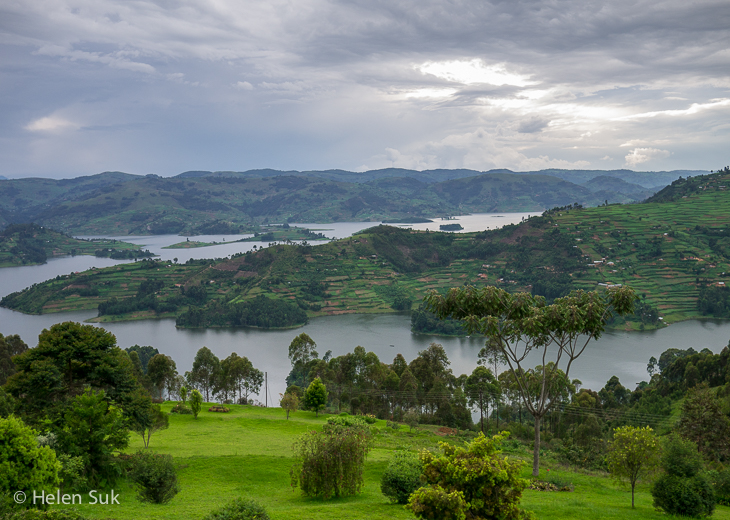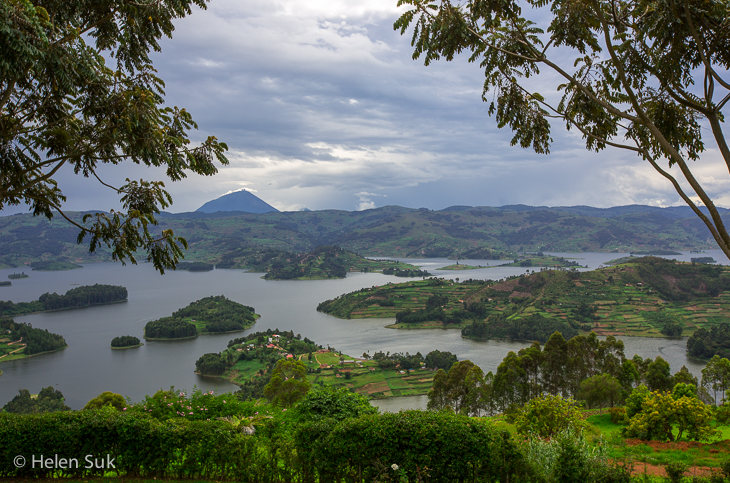 Things to Do
Apart from worshipping the scenic landscapes from a hilltop, there's plenty to do here, so I recommend spending at least a night or two on its shores or one of the islands.
Swimming:
Lake Bunyonyi is known as one of the few lakes in Uganda free of bilharzia (a common parasite found in southern Africa), making its waters safe for swimming. I didn't find the weather warm enough so refrained from taking a dip. It's also free of dangerous wildlife like hippos and crocodiles. The only warning for visitors is the depth — inexperienced swimmers should take caution.
Ride a Canoe:
The most common mode of transportation on these waters is the dugout canoe, which offers a completely different perspective of the lake. You can rent your own to explore the islands or select a guided tour.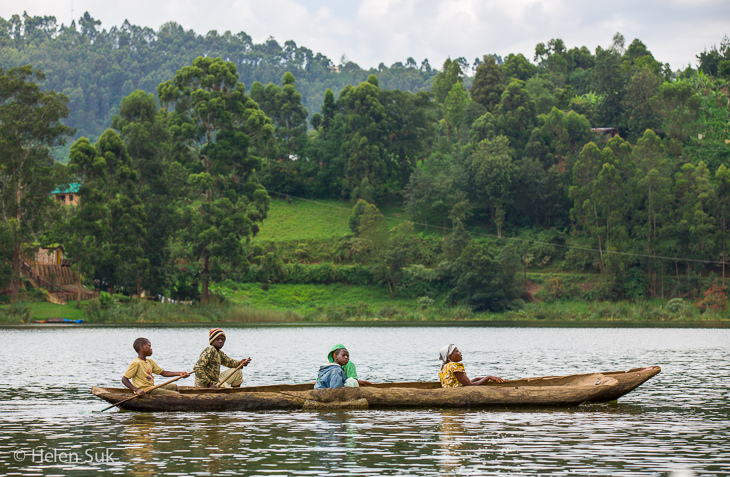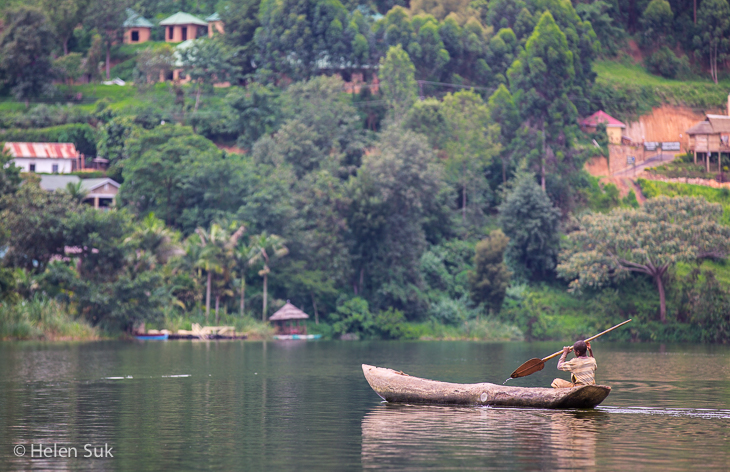 To get from Arcadia Lodge to Rutinda, the area from which the boats depart, we each paid 5,000 USh (one way) for a short, exhilarating boda boda ride down the dirt road, which I didn't find frightening at all — the road was quiet and we travelled at a moderate speed. This motorbike (also called a "moto moto") comes with a driver and can be arranged through your hotel.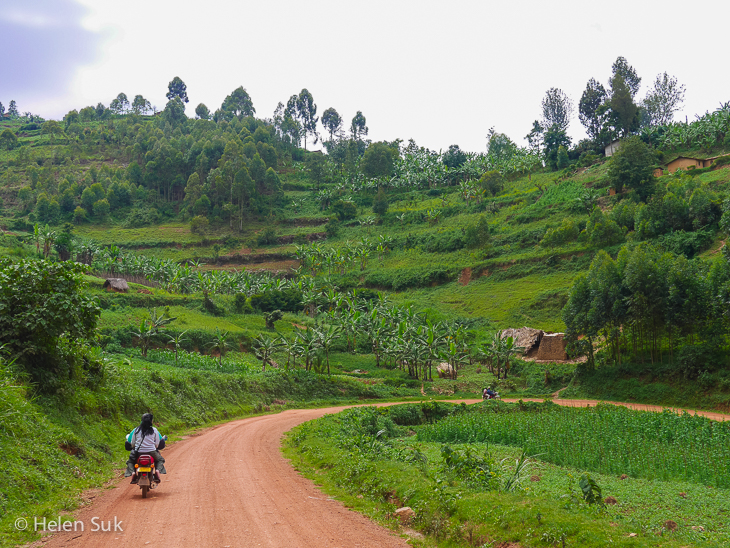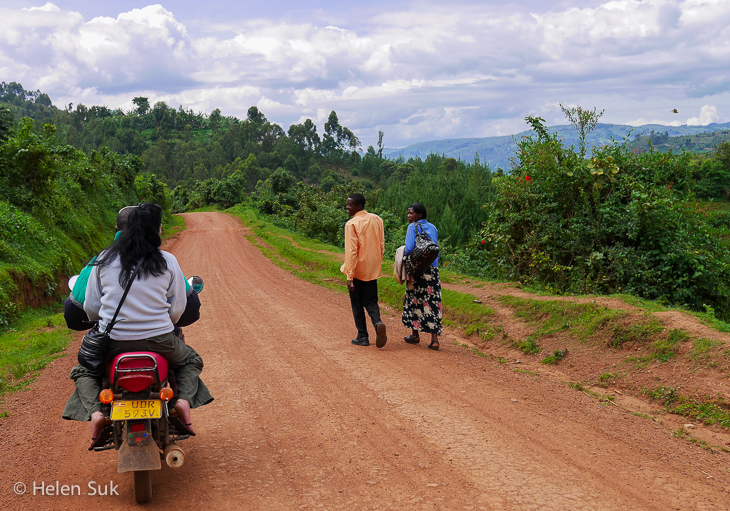 Our drivers waited on land until the end of our excursion to return us back to the lodge.
At shore, you can choose a motorized or non-motorized canoe and specify the length of the journey, depending on how many of the islands you wish to explore.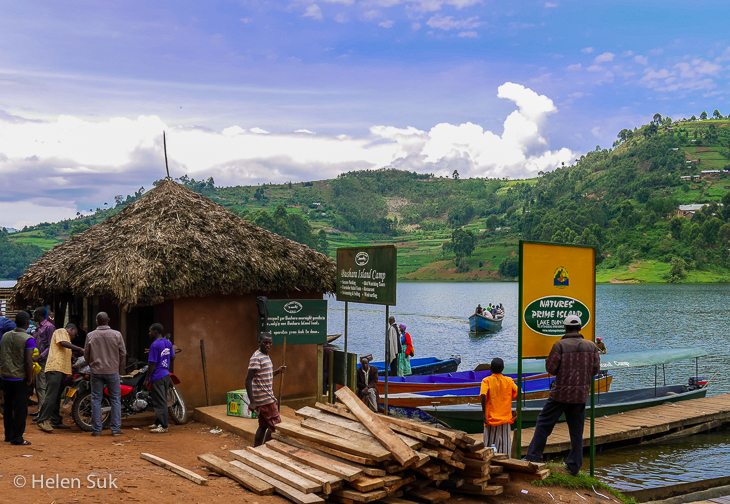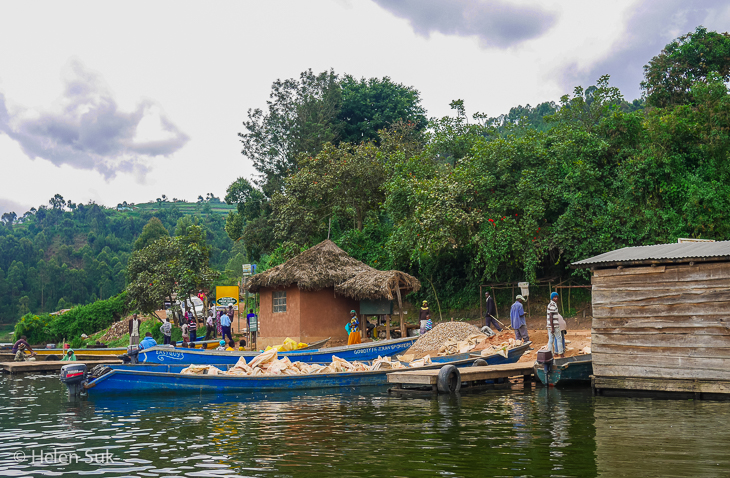 We decided on a motorized, one-hour ride with a local, two-man crew: the paddler and our guide, 19-year-old Henry, who gave us a thorough and informative tour of the islands (100,000 USh; a non-motorized boat was priced at 50,000 USh).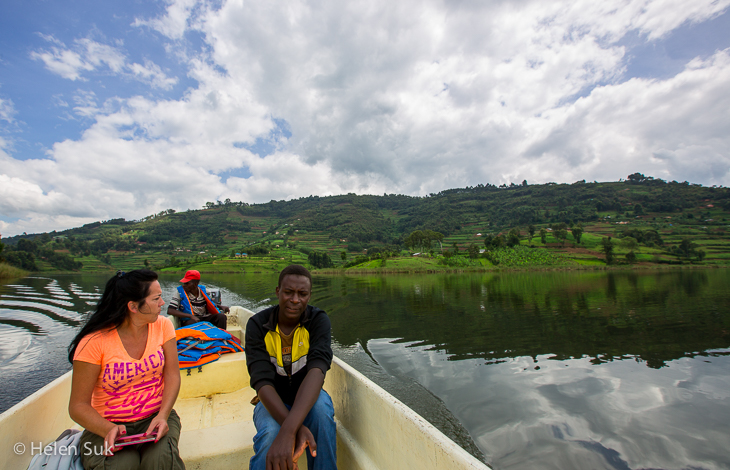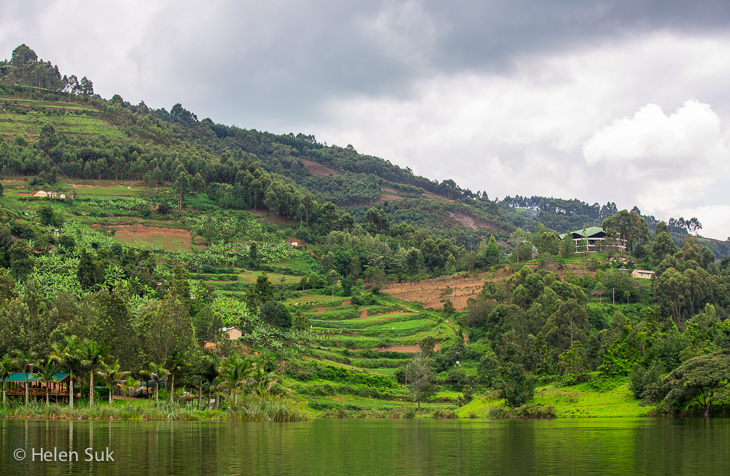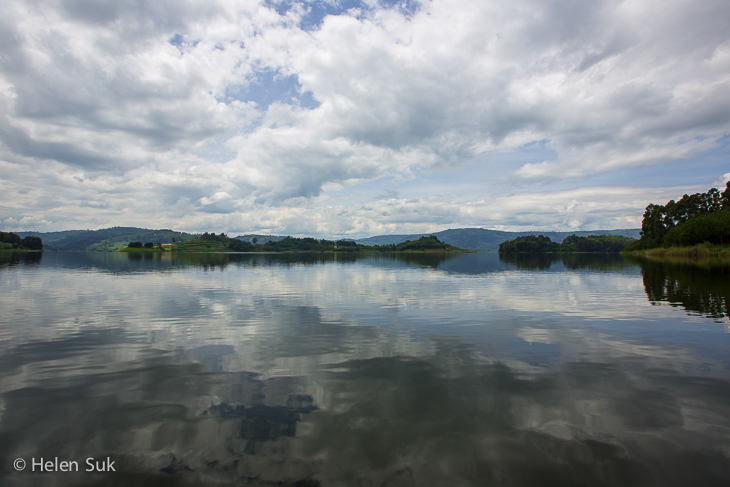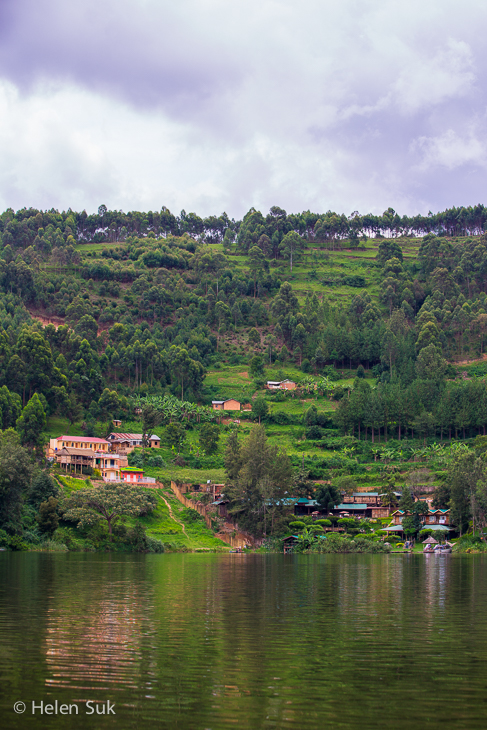 Each island is associated with a legend. Punishment (Akampene) Island, the smallest and most notorious of the 29 islets, holds a dark reputation: it's where pregnant, unmarried girls were exiled to starve or drown if they attempted to swim away.
Community Walks:
Explore the settlements along the shores to experience everyday life among playful children, farmers and women wrapped in multi-coloured kangas.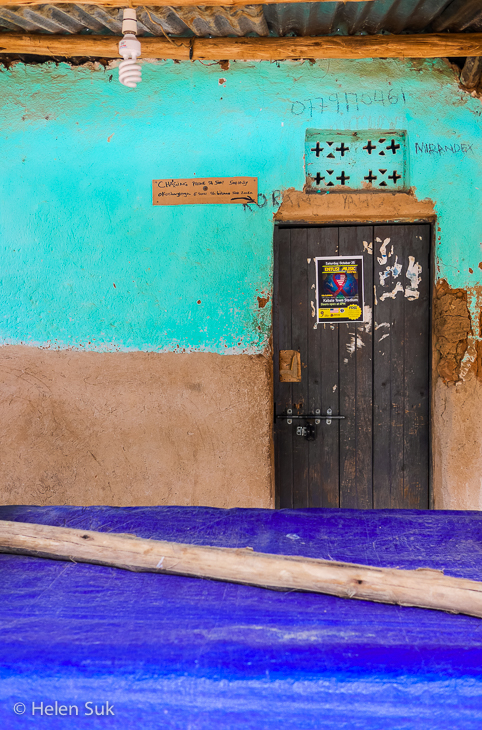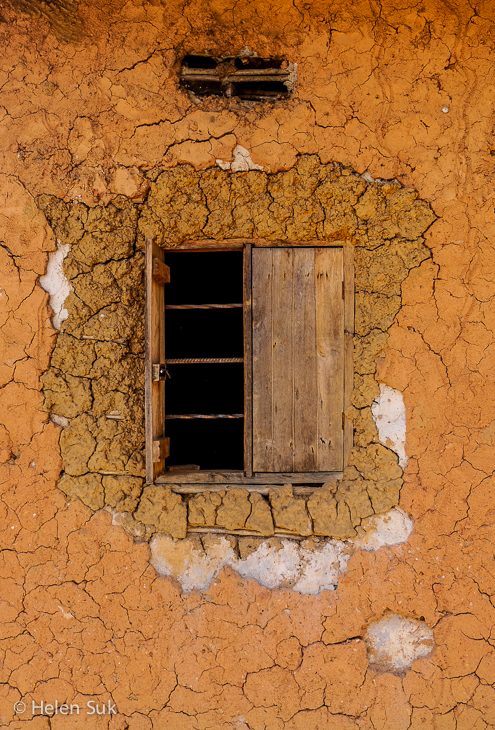 One of the excursions sold to tourists is a visit to a Batwa tribe of pygmies. Please make an informed decision when accepting such a tour as some feel they are exploitative. The Batwa in this region, one of the original inhabitants of the country, were dispossessed of their ancestral lands by the government to build the Echuya Forest Reserve with tragic consequences — today, their community suffers from rampant social problems. To survive, they invite tourists to their community, where they perform song and dance. One fellow we met joined one of these tours and explained how the tourist spectacle and the Batwa's desperate situation left him utterly disturbed and heartbroken; other accounts I've read, however, express the opposite.
Hiking and Nature Walks:
Hire a local guide to lead you along the best hiking trails on the islands or through the terraces of the Kigezi highlands to be rewarded with spectacular views of the landscapes and even some wildlife. Forest and tree plantations can be found on some of the islands, as well as monkeys and zebras. Otters can also be spotted in the waters.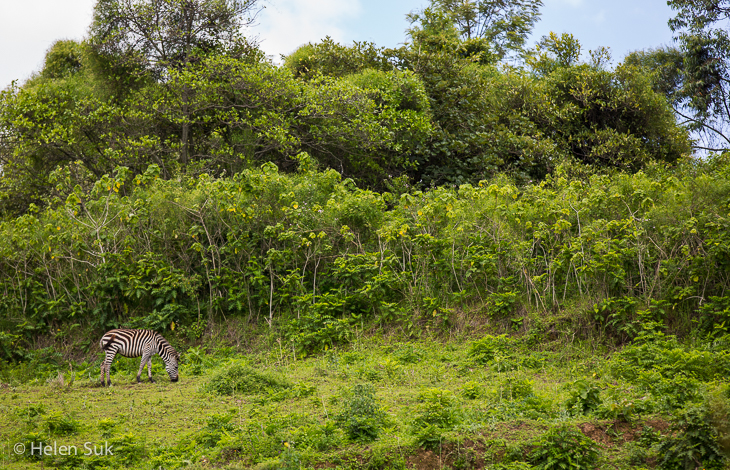 Birdwatching:
Meaning "the place of little birds", Lake Bunyonyi takes its name from the abundant birdlife that call it home. Over 200 species are found here, including herons, weaver birds and grey-crowned cranes.
Pin this post to Pinterest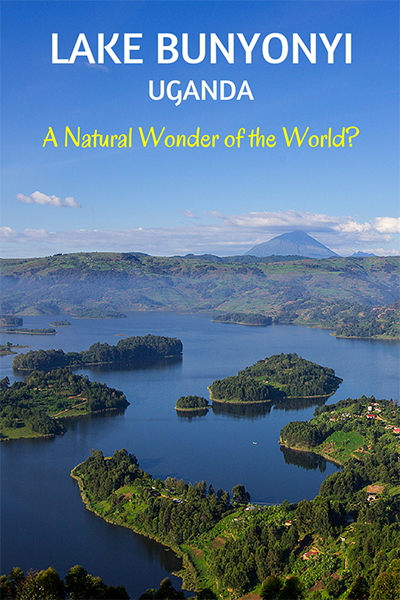 How to Get to Lake Bunyonyi
To reach Lake Bunyonyi independently, you first have to make your way to the town of Kabale, about an eight-hour bus ride from Kampala. From Kabale, the lake is 20-25 minutes by taxi.
We were actually on a private tour that took us from Kampala to Kibale National Park to Queen Elizabeth National Park. From there, it was a five- to six-hour drive to the lake.
Given its proximity to Rwanda, you may want to consider accessing the lake from Kigali (or vice versa), which is only 1.5-2 hours by car. If you need to purchase your visa at the border, however, add another 30 minutes to one hour to your journey (weekdays are busier). We hired a taxi through Arcadia Lodge to drive us from the lake to Kigali for 120 USD.
For more information, you may find this page on the Living in Kampala website a valuable resource.
Lake Bunyonyi is one of the most idyllic natural settings Africa — and, I would contend, the world — has to offer. In fact, I almost feel like I'm spoiling the serenity of this enchanting, underrated hideaway by publishing this post, but beauty is meant to be shared, isn't it?
Given what you've seen and read here, would you visit Lake Bunyonyi?
Disclosure: I earn a small commission from Booking.com if you click on the link for Arcadia Lodge and make a reservation – at no cost to you. Thank you for your support.