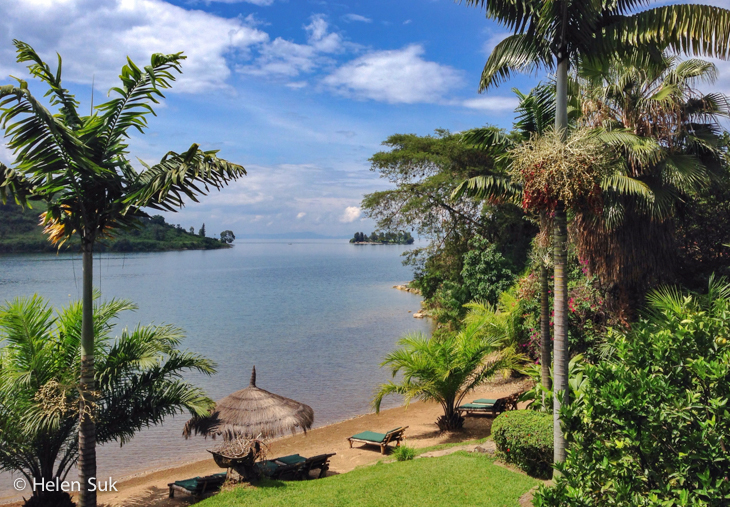 Rwanda is possibly one of the most misunderstood countries in the world. In stark contrast to the grisly stories and shocking images of the 1994 genocide, the Land of a Thousand Hills is now stable and peaceful.
It's also handsome. Take, for example, this side of Rwanda you likely haven't seen: the calm of Lake Kivu, the country's largest body of water and one of Africa's Great Lakes. Bordering the Democratic Republic of the Congo and Rwanda, it forms part of the Great Rift Valley.
(These photos are a combination of images captured with both my iPhone and DSLR.)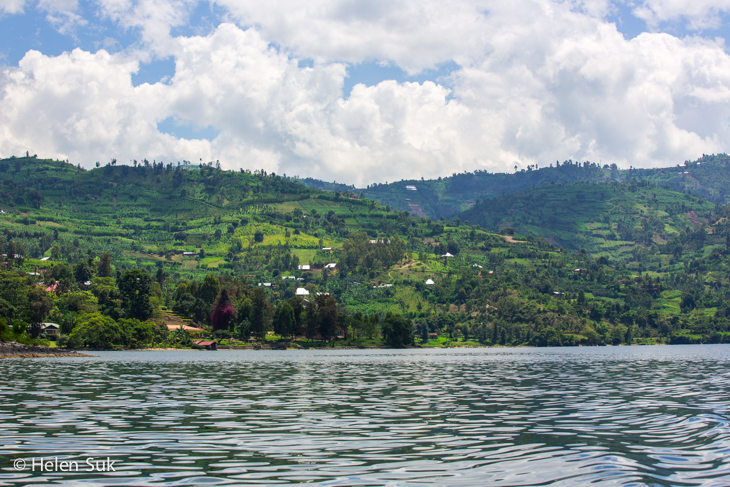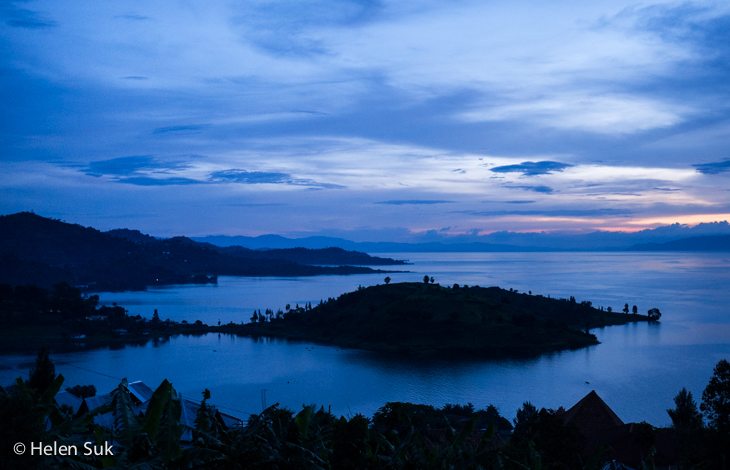 Unimaginably, bodies were once seen floating in Lake Kivu but, today, it's an ideal destination for fatigued visitors seeking R&R after tracking mountain gorillas in Volcanoes National Park. Long gone are the hate propaganda and machetes. This lake is now scenic and safe.
Visitors need not be fearful of the volcanic activity below its deep waters either. In 2008, the Rwandan government started extracting methane released from the lake bed not only to prevent a volcanic eruption, but to harness the gas as a source of power in a country where 80% of its homes lack electricity. The potential of the initiative is vast and promising.
I made an overnight visit to Gisenyi, one of three sleepy towns on the edge of Lake Kivu. Just a few hours after my arrival, it lost power, underscoring the importance of the degassing strategy. But I didn't fret. My camera batteries were fully charged, and let's get real: if Rwandans can cope with electricity outages on a regular basis with laid-back ease, I could certainly do the same for a mere 20 hours.
Thankfully, though, I didn't need power to enjoy the lake's palm-fringed beaches, like this narrow stretch of golden sand with thatch-roof umbrellas at my guesthouse, Paradis Malahide.
Pin this post to Pinterest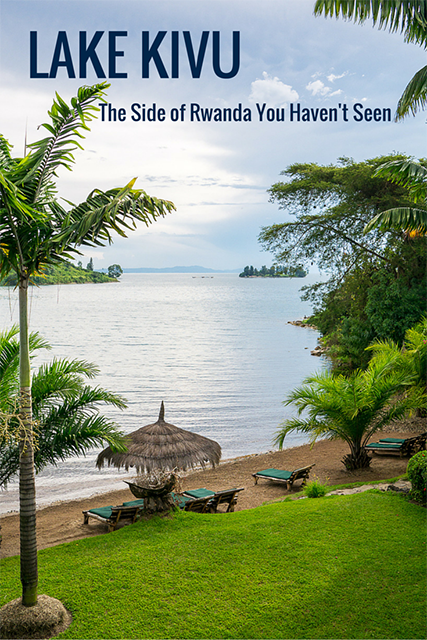 It also didn't prevent me from hiring a moto taxi to explore the town and nearby public beaches.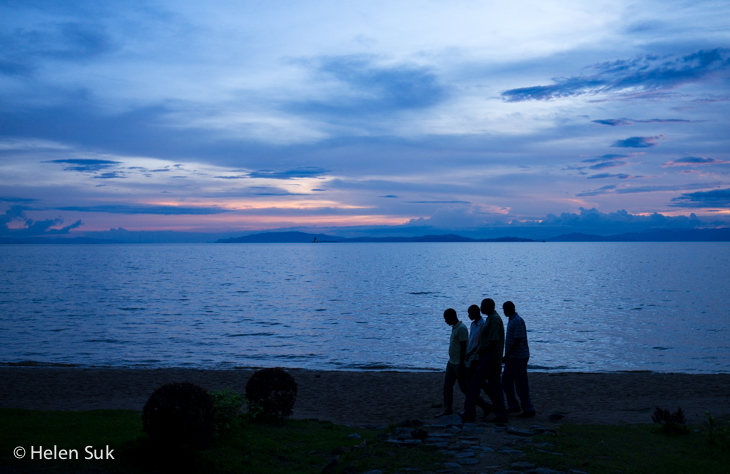 And I didn't need electricity the following morning to hear the choir of local fishermen as they sailed across Lake Kivu on traditional Rwandan boats, singing a harmonious hymn for, perhaps, an abundant catch.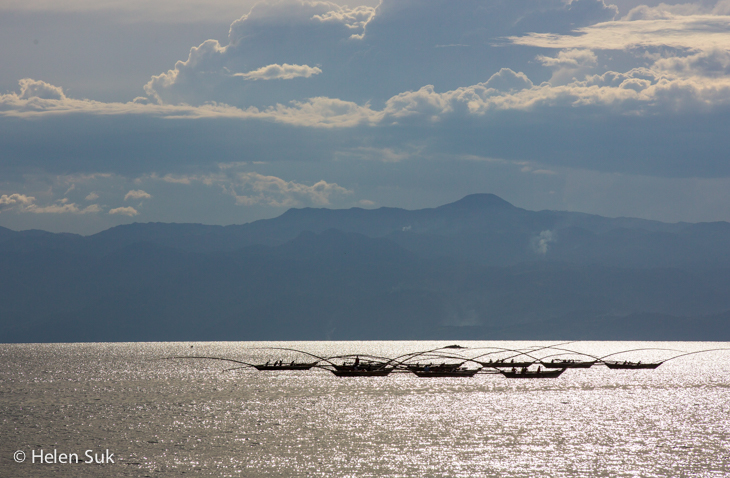 Unfazed by the loss of power, the kitchen staff at the guesthouse continued to serve meals in the restaurant. This was breakfast: hearty, delicious and beautifully presented.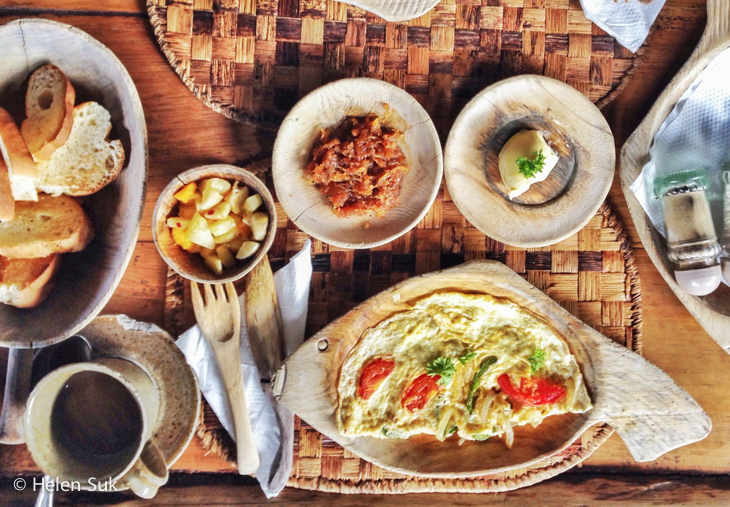 Of course, the best way to experience Lake Kivu is by boat — and I didn't need electricity for that either. I sailed past the many islands that dot the lake, and watched rural Rwanda come alive.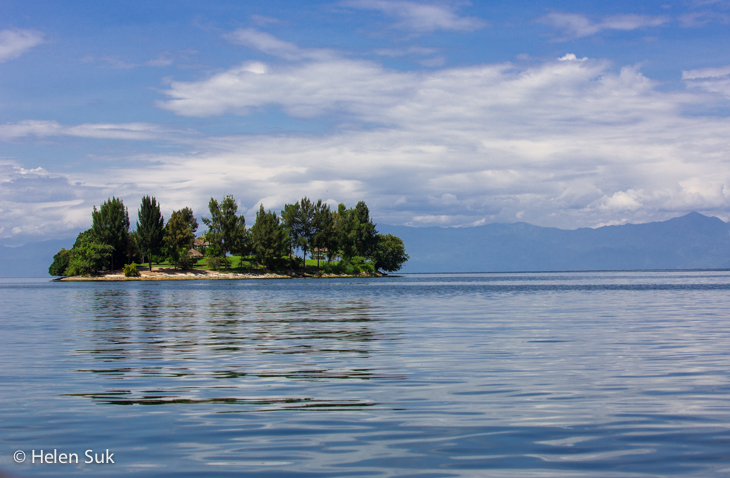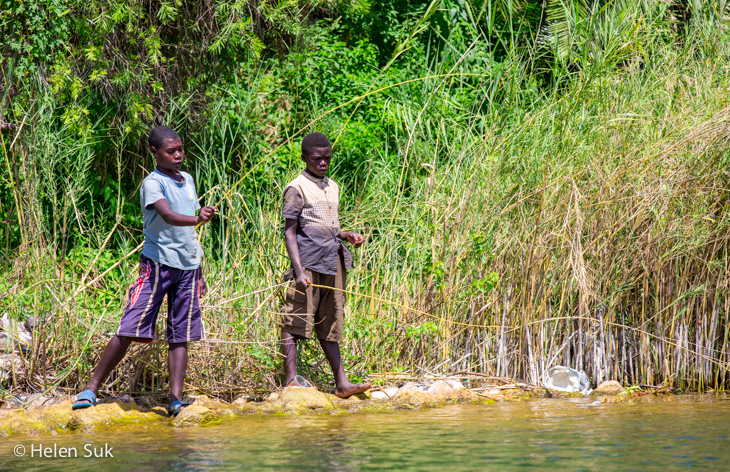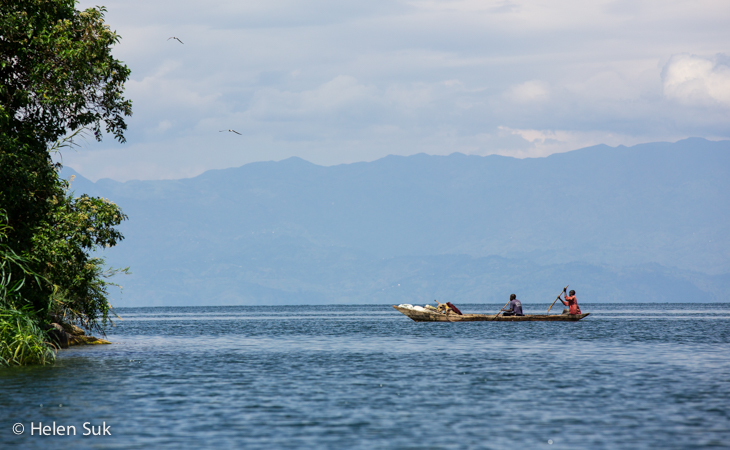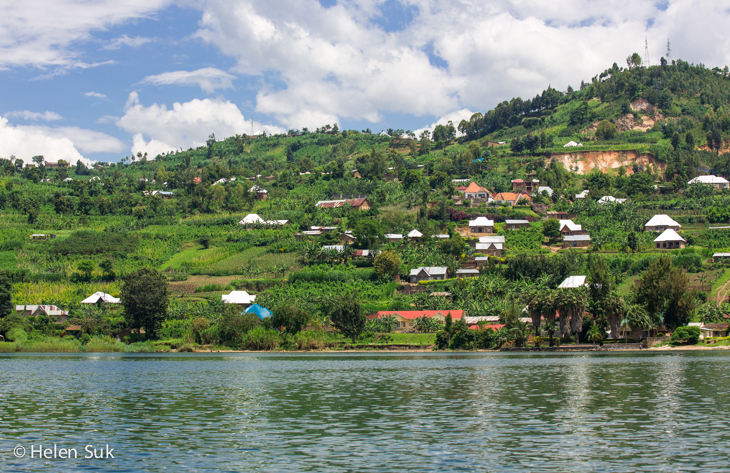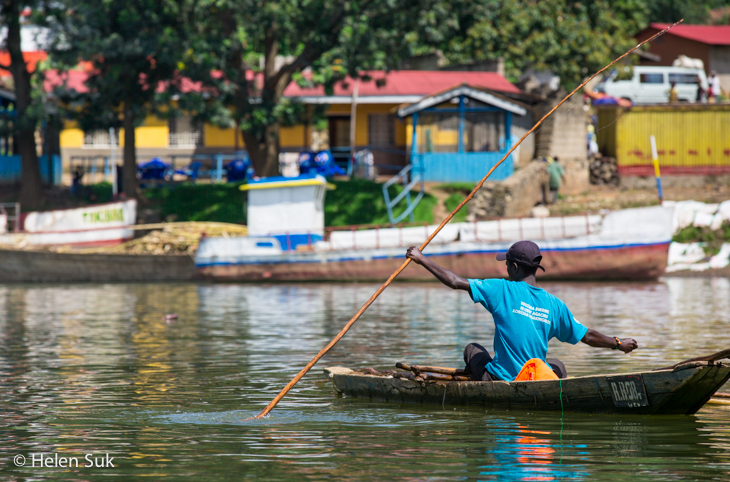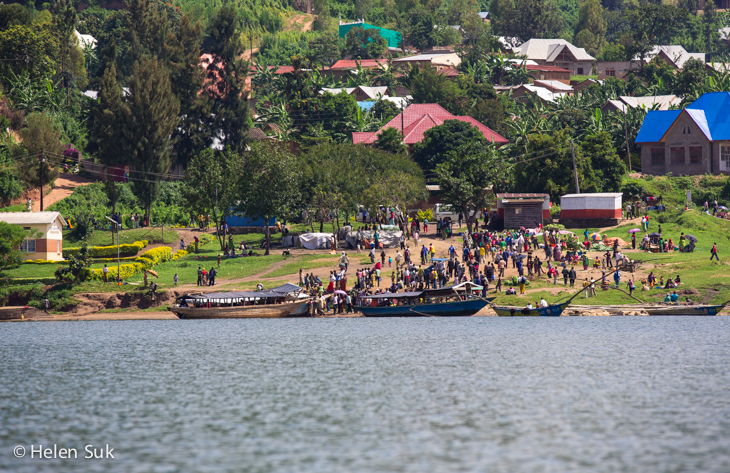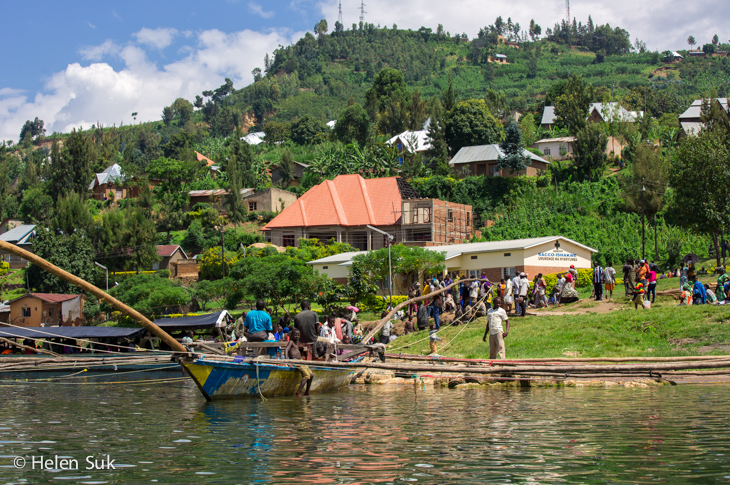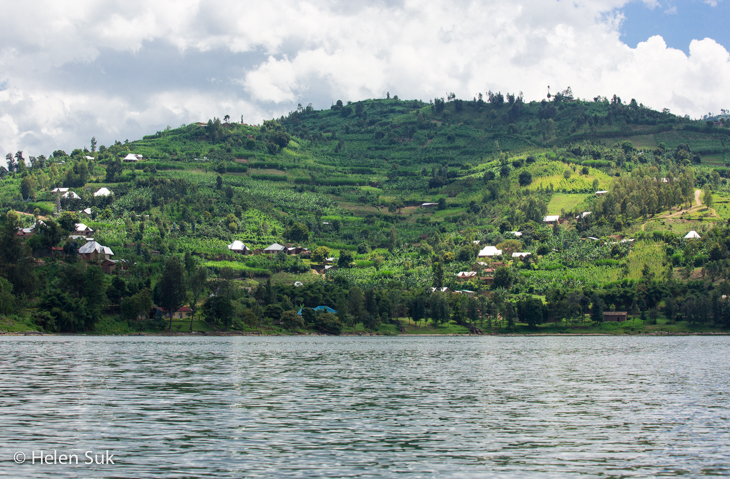 But just as striking as Lake Kivu are the sweeping panoramas of picturesque, green-terraced hills that surround it, making the drive to and from Gisenyi rewarding in itself.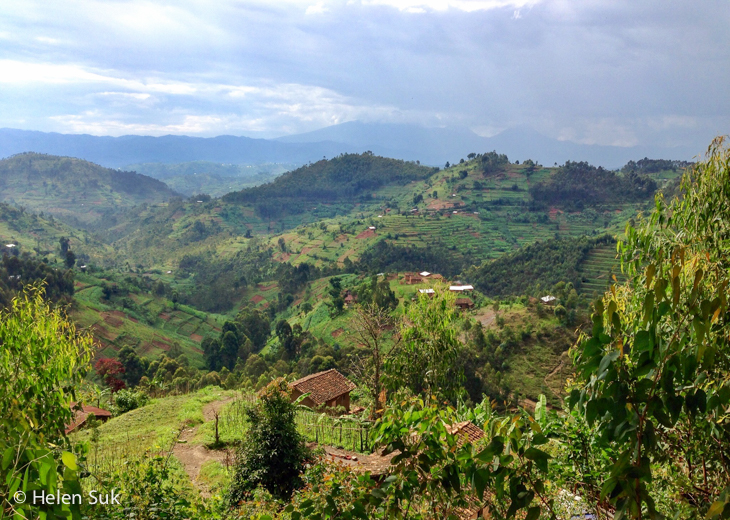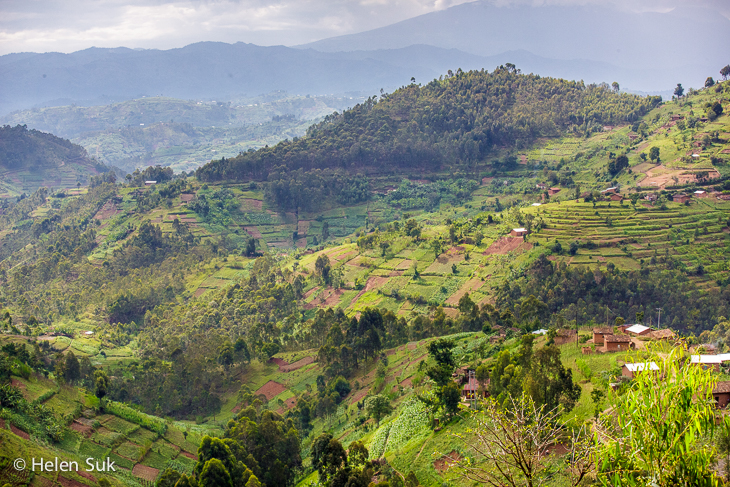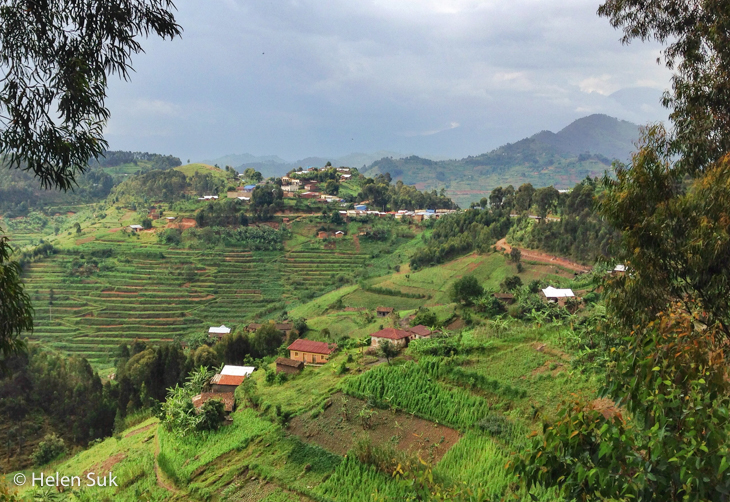 So Gisenyi didn't provide me with the luxury of power for most of my stay on Lake Kivu.
But my experience was just as enchanting without it.
What You Should Know About Lake Kivu:
Gisenyi is 1-1.5 hours from Musanze (the town that serves as the gateway for gorilla treks in Volcanoes National Park), and 3-3.5 hours from Kigali.
Although a sleepy backwater, Gisenyi is the most developed of the three major towns on Lake Kivu (the other two are Kibuye and Cyangugu).
If you use the service of a moto taxi (a.k.a. moto moto or boda boda), helmets are required by law. Your driver will provide you with one. You may want to wash your hair immediately after though (you can imagine how many people have worn them). Also, several locals cautioned me against riding moto taxis at night, perhaps because of the blackout, which would make accidents more likely.
Beware of the mosquitoes. Rwanda is in a malaria zone, so be sure to pack your insect repellent and anti-malarial medication.
Have you been to Lake Kivu? If not, do these images surprise you?
If you're planning a trip to Gisenyi, you can check options for accommodations at Booking.com here. If you click on this link and make a reservation, I'll earn a small commission – at no cost to you. Thank you for your support!