On a hike through Santa Fe Island in the Galapagos, I was blessed with some quality time with a colony of sea lions lounging on the beach.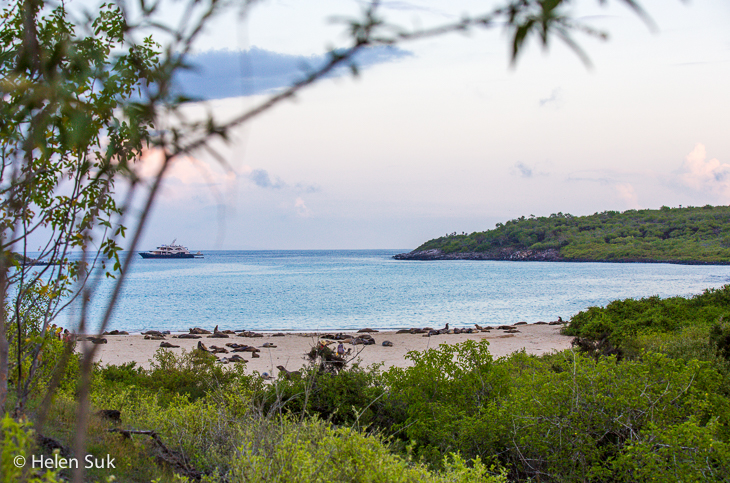 I commented on the docility of the Galapagos wildlife in my previous post but we were warned to keep our distance from the sea lion bull and darling pups. The consequences of defying our guide? Getting charged at or, if you really hit a nerve, bitten by the fiercely territorial bull. We heeded our guide's warnings and relished every moment we spent with our new friends.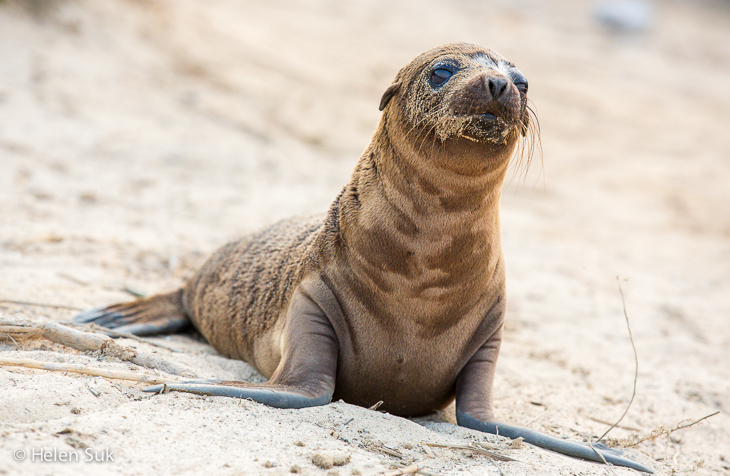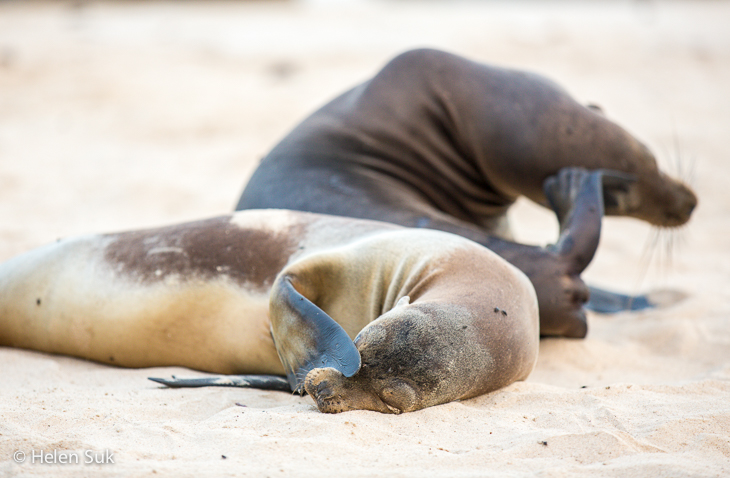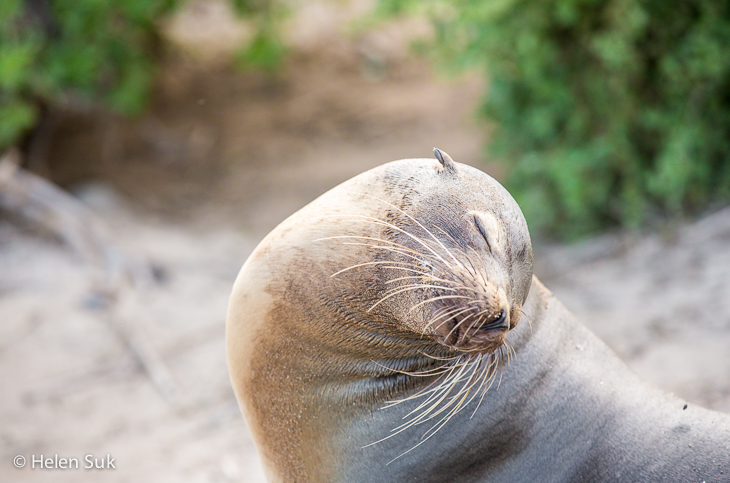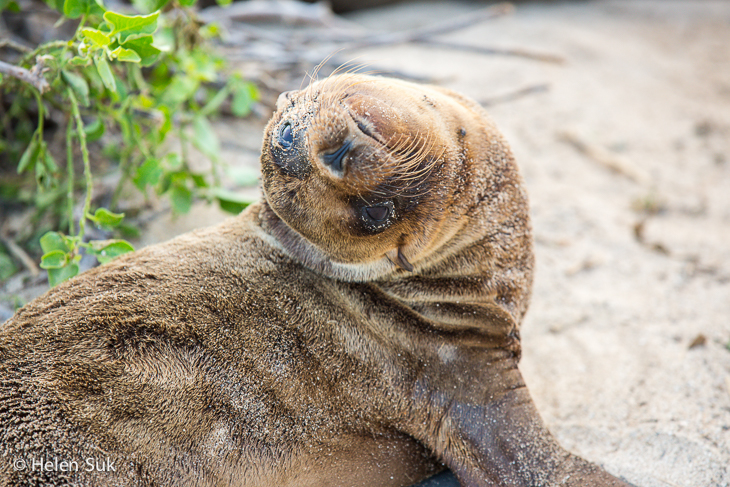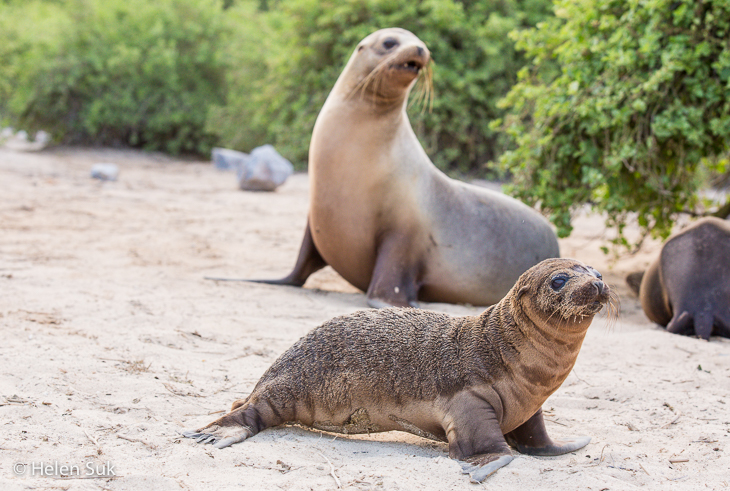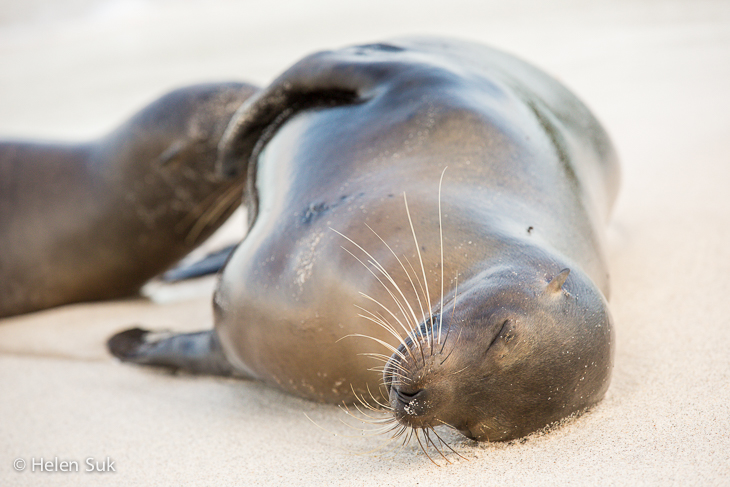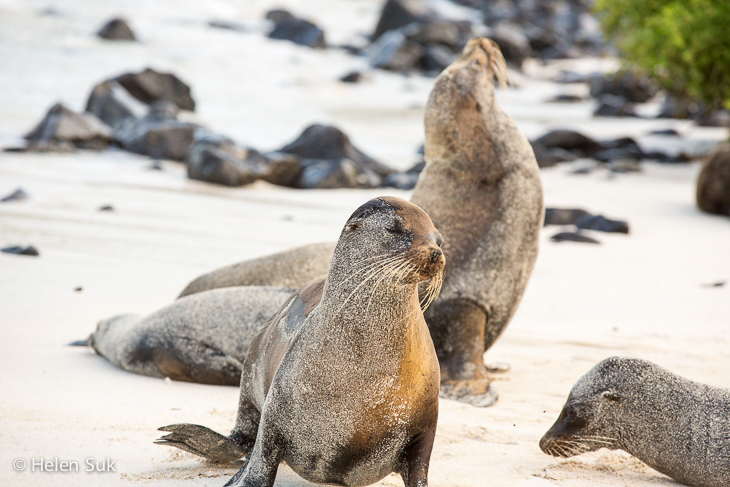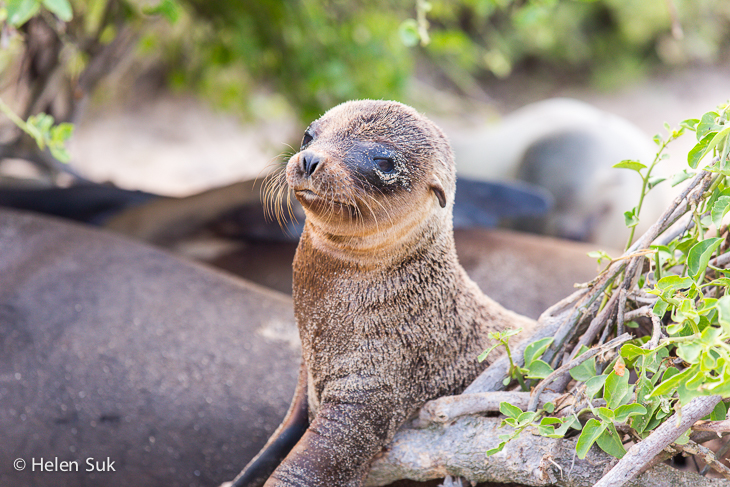 But their real grace is revealed below sea level by the rambunctious pups' endearing and dizzying displays of playfulness with each other and their spectators. Sometimes they shoot towards you as if daring you to play chicken then quickly twist past you just inches from your snorkel mask, or acrobatically swirl and perform somersaults around you as if inviting you to join their dance in their own home. I accepted.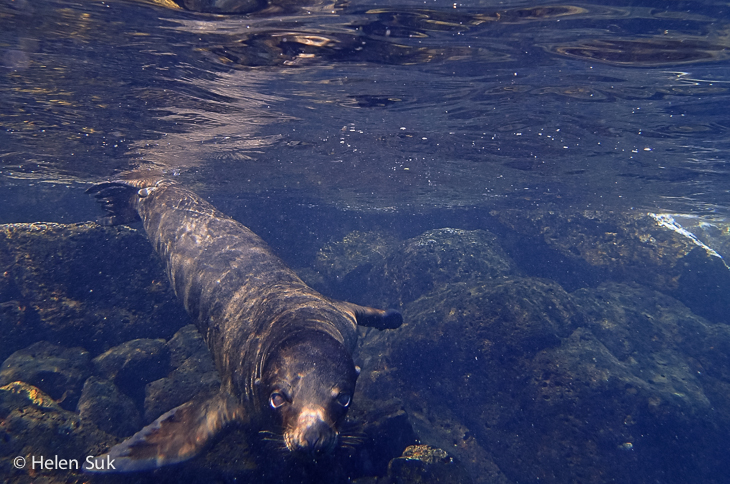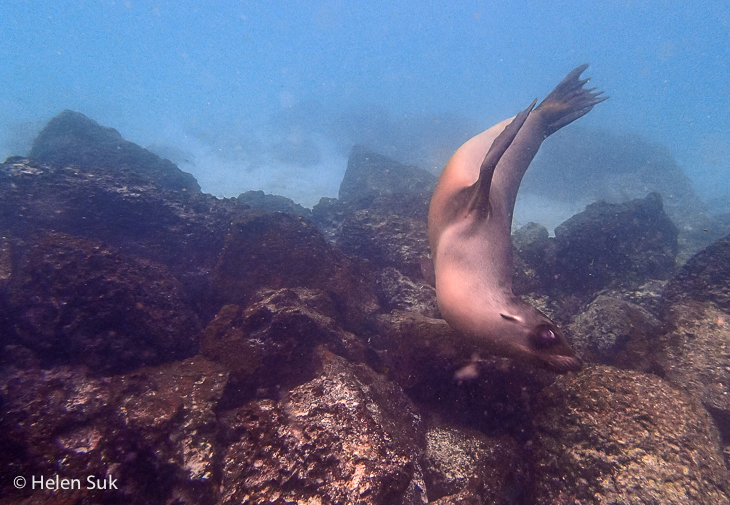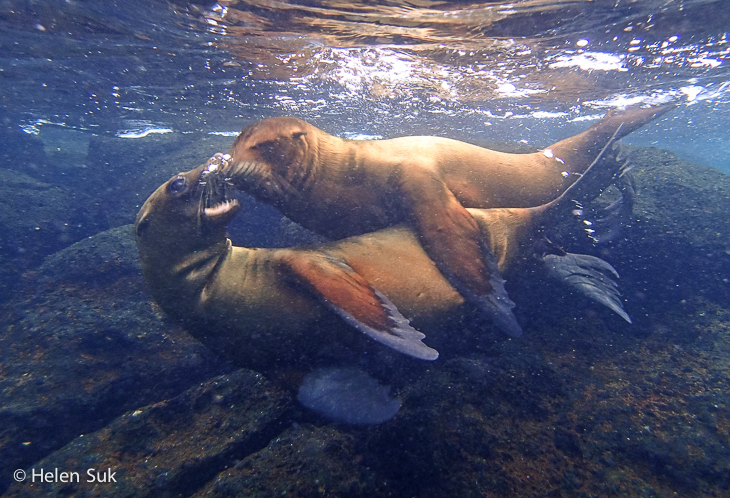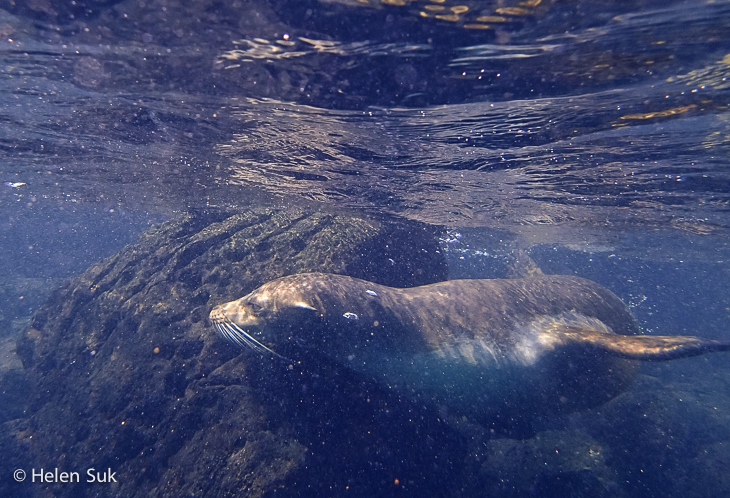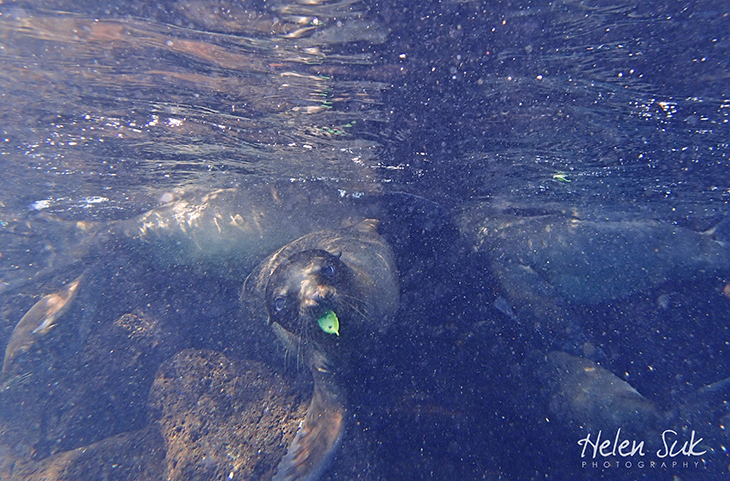 Even a month later, I still smile and fall into a spell of euphoria when I'm reminded of the experience.
Pin this to Pinterest