On day 3 of my cruise which began in this post, we landed at South Plaza Island, one of the smallest in the Galapagos archipelago off the coast of Santa Cruz. Its large colonies of sea lions, birds and iguanas are impressive for its humble size, making it a worthwhile stop. This is how we were greeted!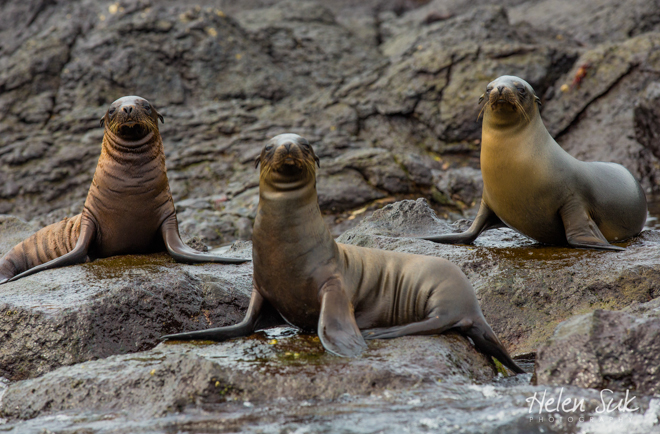 (See this post for more on my encounters with the adorable sea lions.)
The absence of natural land predators makes the wildlife of the Galapagos unbelievably tame and generally fearless of human visitors. One of the endemic and most unusual residents is the marine iguana, a gentle vegetarian and the only seagoing lizard in the world. Darwin described their appearance as "hideous" but I think they're oddly charming. How amusing they are, especially when they crawl into the ocean and swim like overgrown tadpoles to feed on the marine algae below. This one was just a young'un.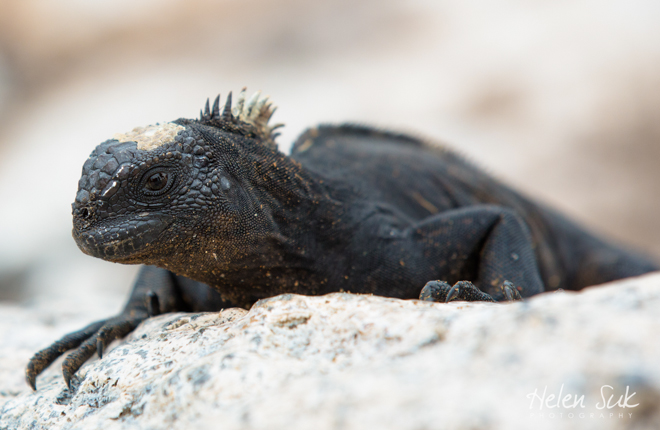 The Galapagos land iguana is also endemic to the islands, and so abundant and well-camouflaged that I was sometimes startled when I thought the ground suddenly moved below me. We nearly stepped on or tripped over the poor things a couple times.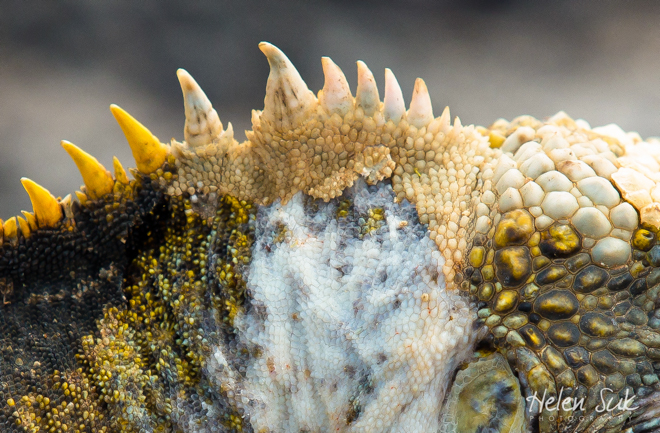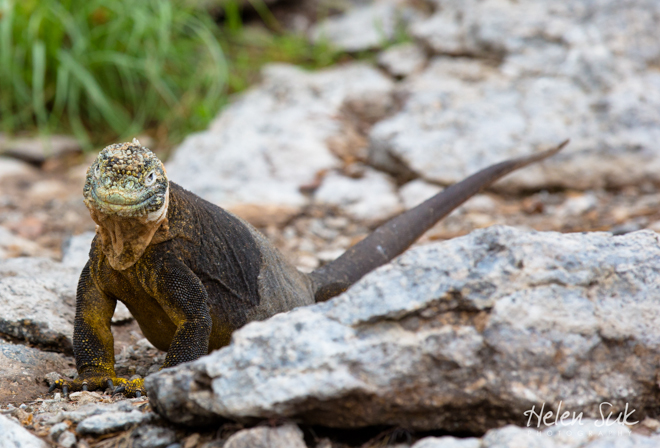 Meet another member of the reptile family. Seven species of the tiny lava lizard are scattered all over the islands, and darted past our feet nearly everywhere we went. Their appearance varies island to island.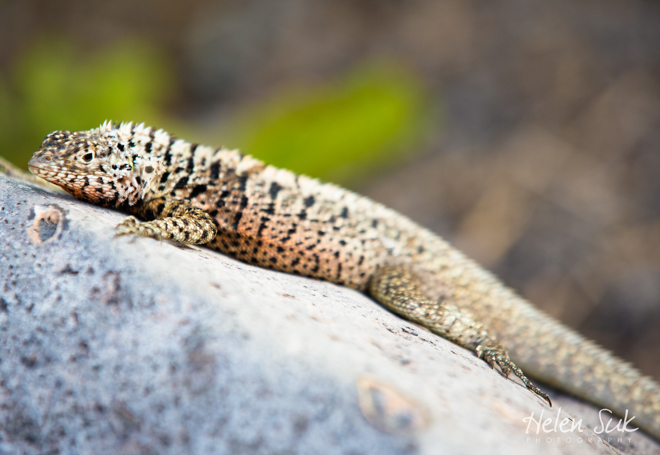 Walking further, we reached the steep volcanic cliffs that dramatically tower over the ocean, swarmed by blue-footed boobies…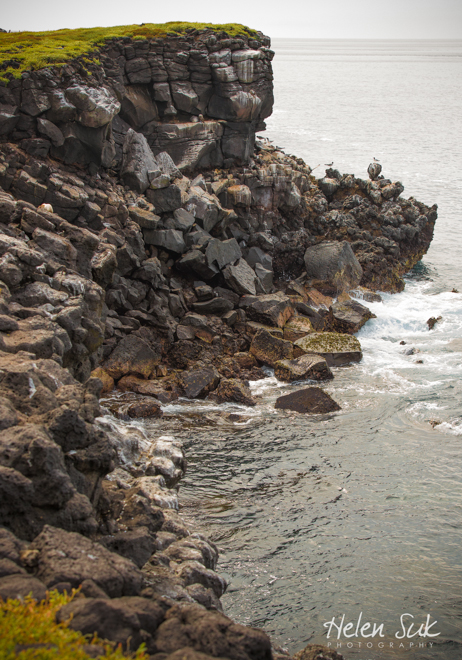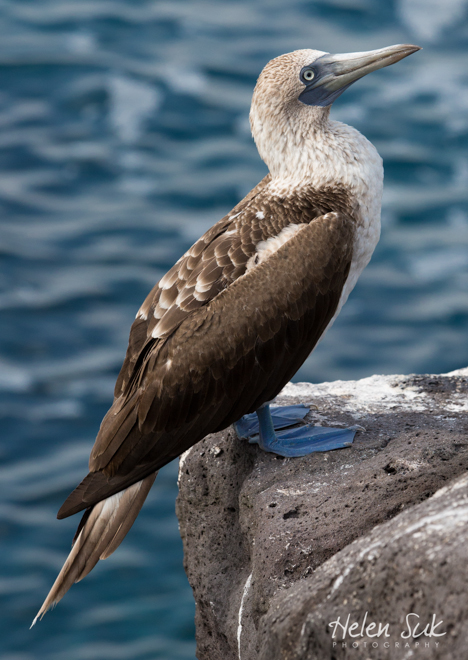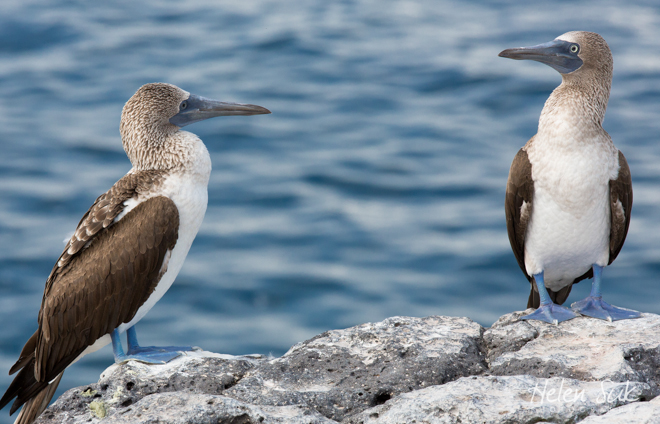 … Nazca boobies…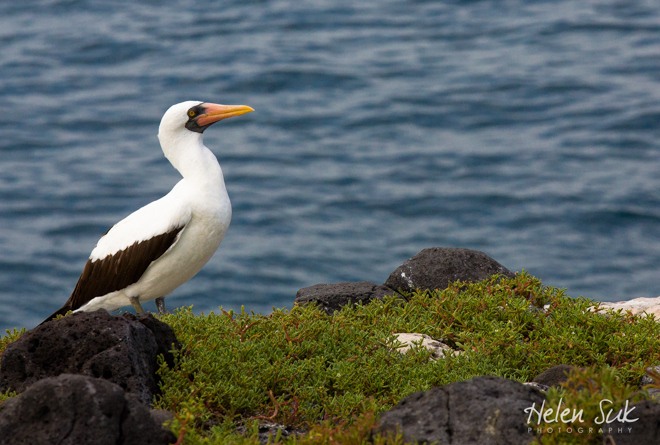 … and the endemic swallow-tailed gulls.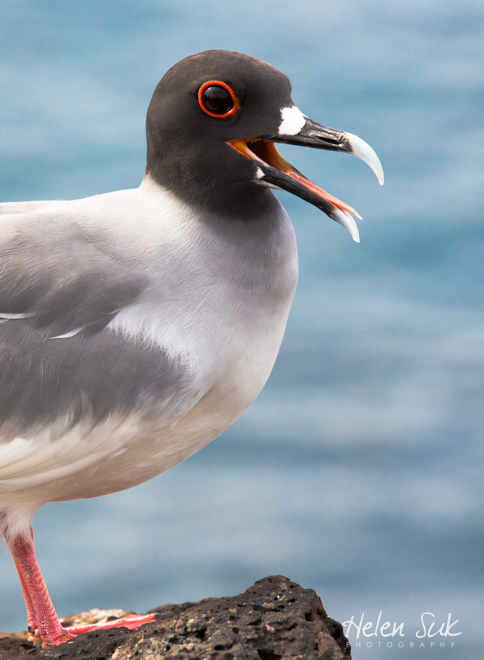 Then we eventually passed through what is known as a bachelor colony of sea lion bulls (males). With only one bull to a colony of females and pups, the surplus of rejected bulls peacefully congregate on the banks of South Plaza Island. It's also where, after losing a violent battle for domination of a colony, injured or ailing bulls come to spend their last days in weakness, a kind of sea lion hospice but without caretakers. Poor fella was all by his lonesome self.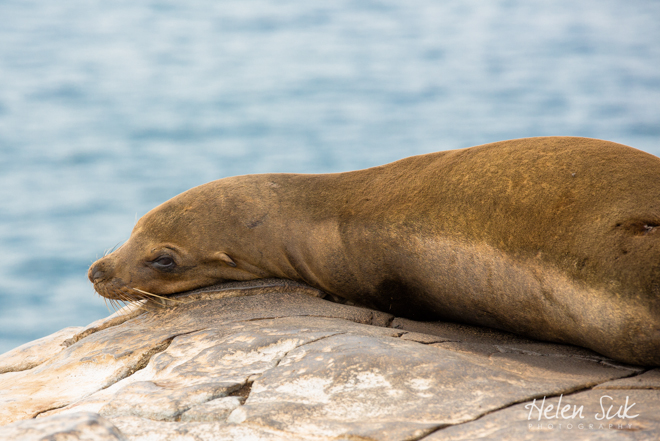 As we were leaving, we were presented with this perky photo opp of a female and her nursing pup. This image still tickles me every time I look at it.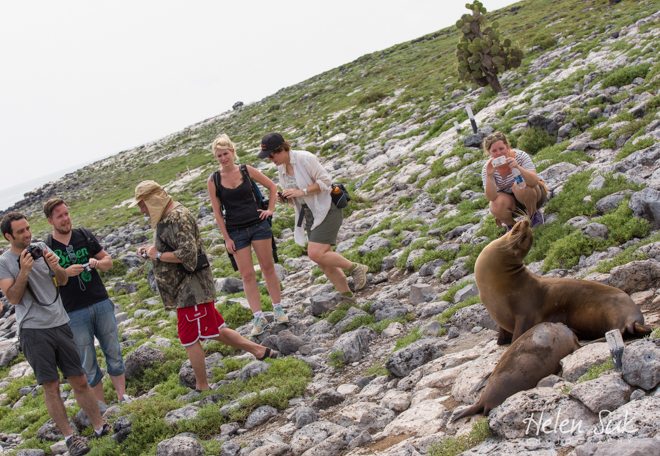 Onward to Santa Fe Island where we encountered Barrington (Santa Fe) land iguanas, distinctly different from the land iguanas we saw on South Plaza.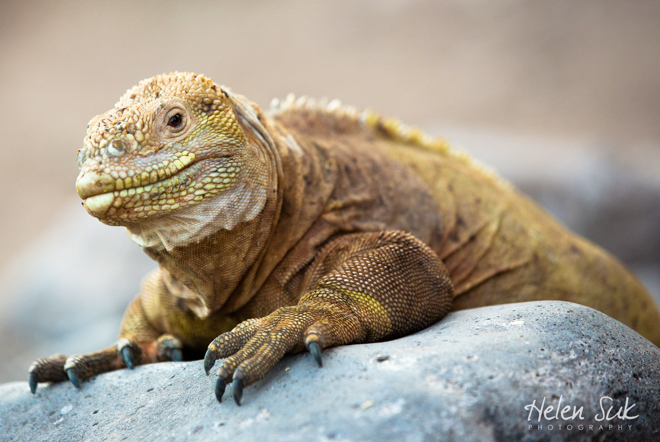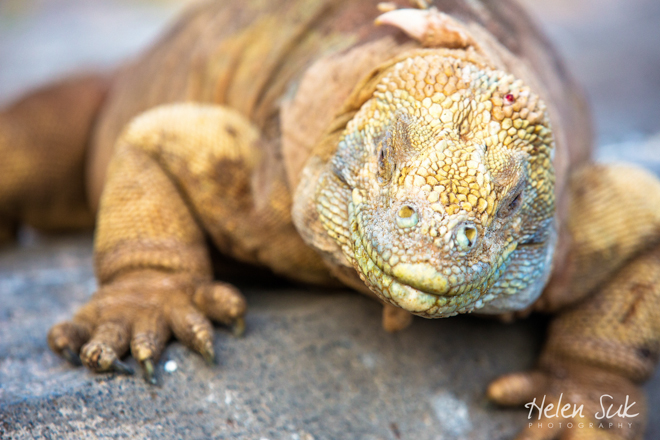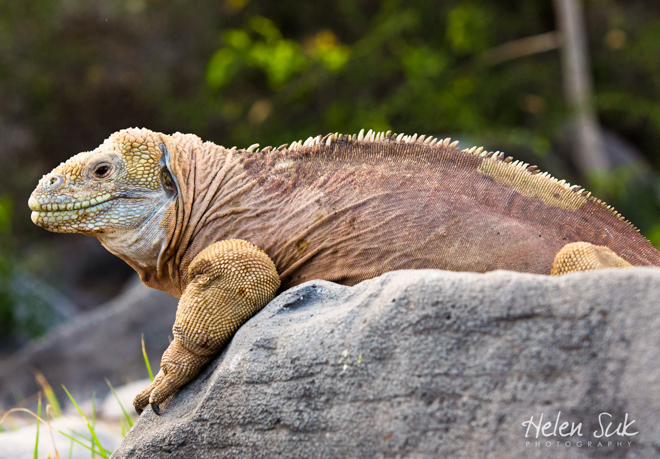 And ever see blooming flowers on a cactus? Me neither… until I arrived in the Galapagos.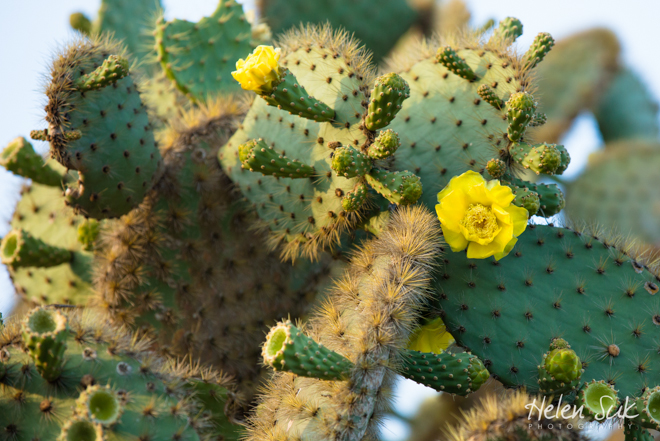 Then we headed into the ocean with our snorkels!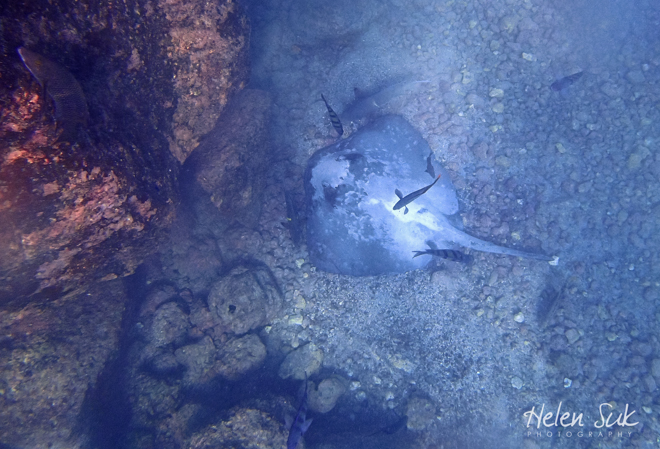 My next post: a sea lion social!