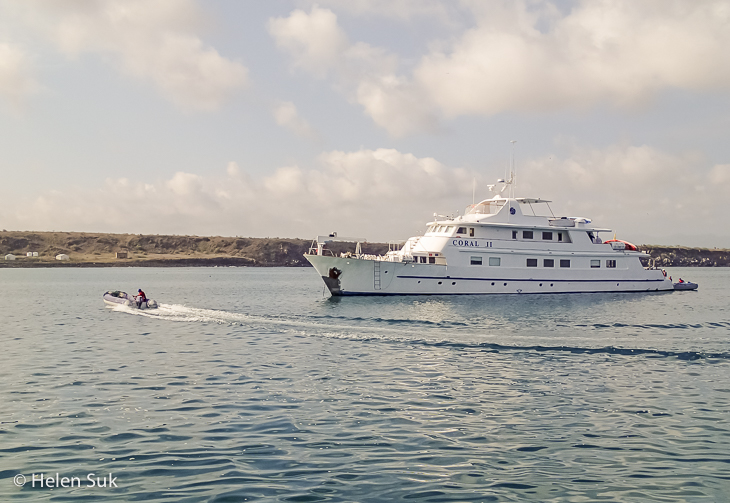 At various points during my cruise through the Galapagos Islands, I was a pharmacy, bank lender, library and underwater photographer to fellow travellers. Of course, I was happy assist, but what would you do if you found yourself in a disappointing, aggravating or dreadful situation and no one could come to your aid? As prepared as I was, there were a couple items I didn't pack but wish I had. Spend your trip of a lifetime revelling in the islands' treasures instead of falling victim to the inconveniences and distress that are avoidable with this comprehensive Galapagos packing list.
Motion sickness medication
What's more important than your health? An illness can put you out for days during your precious (and costly) time in the Galapagos. If you've never sailed on choppy waters or been at sea for more than 24 hours, can you really predict how your body will react? Even during the wet season (December to May) when the waters are calmer, I suffered from sea sickness. To battle the nausea, I packed both Scopolamine patches and Dimenhydrinate (a.k.a. Gravol and Dramamine) tablets. For me, the patch was effective but, after my mouth dried up like the Sahara desert (a common side effect), I switched to Gravol to alleviate the discomfort. Remember that, while travelling through uninhabited islands, you will not have access to a pharmacy or doctor. Some larger boats do have a doctor on board, and you may have an occasional opportunity to stop in town if your boat anchors there for a few hours or for a night to restock on supplies, but why take the risk?
Anti-diarrheal medication

If Imodium works for you, pack it. It doesn't always for me, so I never leave my country without Ciprofloxacin (a.k.a. Cipro). Ever. It can also treat urinary tract infections so it serves a dual purpose. And, if you don't end up needing the tablets, they're good for at least three years so you can take them on your next trip. Prescribed by my travel clinic, this antibiotic has cured me multiple times in desperate situations while overseas.
First aid kit
A slip on a zodiac gave me rope burn on my leg and cuts on my feet. You'll want to be prepared to treat minor injuries that might result from an accident with a first aid kit. Embarking/disembarking can be unstable and the volcanic grounds are harsh.
Insect repellent and AfterBite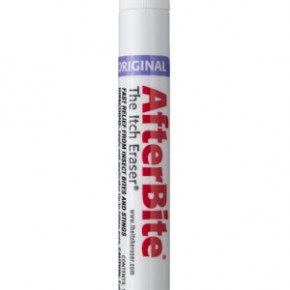 Insect repellent is an absolute necessity, especially during the wet season. My favourite is Ben's for its high DEET and lack of odour. Although some islands are worse than others, I was a feast for the mosquitoes, and the blood-sucking horseflies attacked even as I waded in the water. You'll feel the unmistakable sting of their razor-sharp bite. I sprayed insect repellent on my skin. I sprayed it on my clothes. During my two-week visit in March, I went through more repellent than I have in five years. The AfterBite, a treatment for insect bites, helped me resist the urge to scratch them.
High-SPF sunscreen and aloe vera
This is a no-brainer, isn't it? If you're as much of a snorkelling enthusiast as I am, you'll be in the ocean almost daily – maybe even twice a day. The scorching sun is fierce and unrelenting – you won't feel the burn while you're in the water but, without the sunscreen, you'll see and feel it when you get back on board. That's when you can treat the burn with aloe vera. Your skin will thank you.
Wetsuit or surf (rash guard) shirt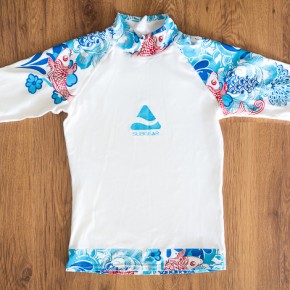 Both a wetsuit and UV-protection (rash guard) shirt will provide additional, much-need protection from the sun's rays. A wetsuit will also protect your body from the shock of the frigid ocean temperatures, especially during the dry (and colder) season. Even during the wet (and warmer) season, the waters can be chilly, depending on the snorkelling location. If you have limited packing space, however, you can rent a wetsuit on the boat instead.
Hat
Another essential to shield yourself from the sun. When I didn't wear one, I think I felt my face and corneas sizzle. Hats are abundant and available for purchase in the towns but if you head straight to your boat from the airport, you'll want to pack one. A hat with a chin strap will prevent it from getting swept to sea on windier days (although it may not make your desired fashion statement).
Snorkel
Fins can be rented on your boat – but when you see the condition of some of the rental masks and snorkels, you'll wish you had brought your own. When possible, I like to travel with my own mask and snorkel.
Earplugs
If you're placed in a cabin near the engine of the boat, its continuous noise may keep you up at night, in which case you'll need earplugs to help mute it. The sound of the air conditioner in your cabin can also be a nuisance.
Small flashlight/lantern
The power went out once on my yacht and twice during my time in the town of Puerto Ayora. This is South America, after all. I used a small LED flashlight similar to this one. It's a flashlight but, when you set it down, it can also function as a lantern. Only one AA battery is required to power it and, as a bonus, this one's waterproof.
Lock
The cabins on most boats do not have lockable doors. I kept my valuables safe by securing my luggage with a Masterlock lock while I was outside my cabin.
Book or e-reader
Most boats are also not equipped with wifi. During downtime, you may want to curl up on the top deck with your book or e-reader.
Waterproof camera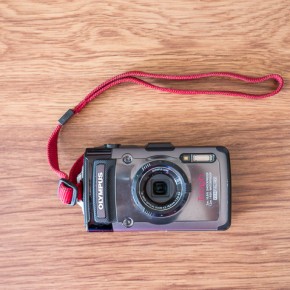 This was the best pre-trip investment I made. So much of the magic in the Galapagos Islands is below sea level and you'll want to preserve your memories of swimming with sea lions, penguins, marine iguanas, sea turtles, tropical fish and sharks in turquoise waters. I used the Olympus TG-1 – it has a bright f/2.o lens that can be taken up to 40 feet underwater (the latest model, however, is the Olympus TG-5). You can see some of the underwater images I captured with the TG-1 camera here and here. For more on my camera equipment, check out this post about my favourite travel photography gear.
Telephoto lens
If you also pack a camera with the capacity for interchangeable lenses, a telephoto lens will allow you to capture unforgettable images without chasing off the wildlife. The creatures that call the Galapagos home are generally unafraid of humans and you can get remarkably close to them but, with a good zoom, you're more likely to get close-ups of birds nestled on cliffs or the more evasive red-footed boobies. I used my coveted Canon EF 70-200mm f/2.8L IS II USM lens on my Canon 5D Mark III.
Dry bag or Ziploc bags
Protect your camera equipment and other valuables from the spray of salt water with dry bags, especially during zodiac rides and wet landings. To explain a wet landing, it requires you to disembark from your zodiac by swinging your legs over and slipping into the water when you reach the shore. This video shows what you can expect. If the waves are rough, a wet landing can be challenging to execute and water levels will be higher. I didn't have a dry bag at the time so, instead, I packed large and small Ziploc bags to throw in toiletry bottles that have the potential to leak, and my wet swimsuits and snorkel gear before packing them in my luggage.
Worn-in hiking shoes
You'll be exploring some rugged terrain, sometimes for an hour or longer. Comfortable hiking shoes will protect your feet from the jagged volcanic rocks and, after all the mud and bushy trails, they'll take a serious beating. For wet landings, they must be removed before disembarking from the zodiac. Then, on the beach, you'll have to dry your feet and wipe off the sand with a towel before slipping them back into your shoes.
Sandals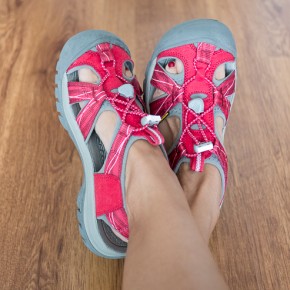 For the days when your feet beg for more breathability, water sandals such as those made by Teva, Chaco and Keen are ideal. They dry quickly, are durable and provide excellent traction to withstand the rough island landscapes. With this footwear, you won't need to remove them from your feet before a wet landing (although you will afterwards to wipe the sand off your feet). Water sandals with toe shields offer even more protection and were recommended by my guide. The Keen Venice H2 sandals, for example, are comfortable, light, capable of withstanding the elements and are machine-washable (available or both men and women). I didn't have them for this trip, but I do now. If you're unsure which footwear is most suitable for a particular excursion, just ask your guide in advance.
Slides or flip-flops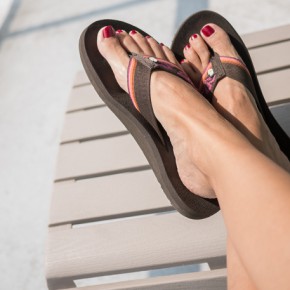 On some cruises, shoes that you wear on land are forbidden on the boat – they must be left on deck to keep the inside floors clean (larger ships might be the exception). Unless you want to go barefoot, I suggest packing lightweight slides or flip-flops to wear on the boat. The Teva Mush Flip Flops are my absolute favourite, and I have two pairs of them. They're so comfortable, they feel like, well, mush.
Backpack
During slippery transfers from your boat to the zodiac and wet landing struggles or when you're fumbling with your camera, you'll want two free hands. For this reason, a backpack will make island excursions more effortless. Besides, you'll need something to carry your sunscreen and insect repellent in.
Quick-drying clothes
During wet landings, you'll get, well… wet. And, if you visit the Galapagos during the wet season, you'll likely drench yourself in your own sweat even during 8:30am hikes. It is unbearably humid, which also means it will take longer for your clothes to hang dry. Moisture-wicking, quick-drying clothes will take some of the dampness out of your island adventure.
Light rain jacket and umbrella
A lightweight, waterproof jacket doesn't take up much space and it can come in handy. I like the breathable North Face Venture jacket (the zippered underarms are a bonus). I also took a small umbrella, which protected me from a torrential downpour while strolling through town (although you can probably leave this at home if you travel during the dry season).
Cash
You are expected to tip the guide and crew at the end of your journey. If you don't start the cruise with enough money for tip, you may have stops in town during the cruise where you can make withdrawals from an ATM machine – but you should confirm in advance. Even this, however, has risks. Although two of my fellow passengers from Finland were able to withdraw funds in Puerto Ayora prior to boarding, their cards mysteriously did not work at any ATM machine when we stopped in Puerto Baquerizo Moreno. I ended up lending them the cash. You'll pay a significant premium for your cruise, so don't waste valuable time and money by being ill-prepared. These packing tips will help you complete your trip with minimal inconveniences and stress.
Pin this post to Pinterest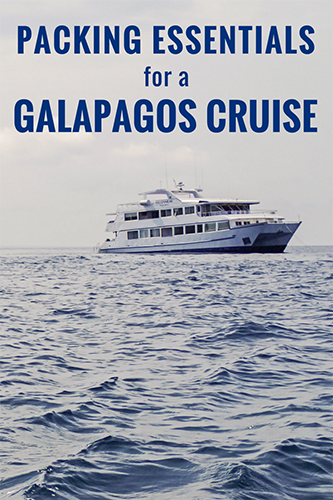 Is there anything else you would add to this Galapagos packing list? Let me know in the comments below.
Disclosure: I make a small commission from Amazon if you make a purchase through some of the links on this page (it's the only meagre way I monetize this blog). Thanks for your support!