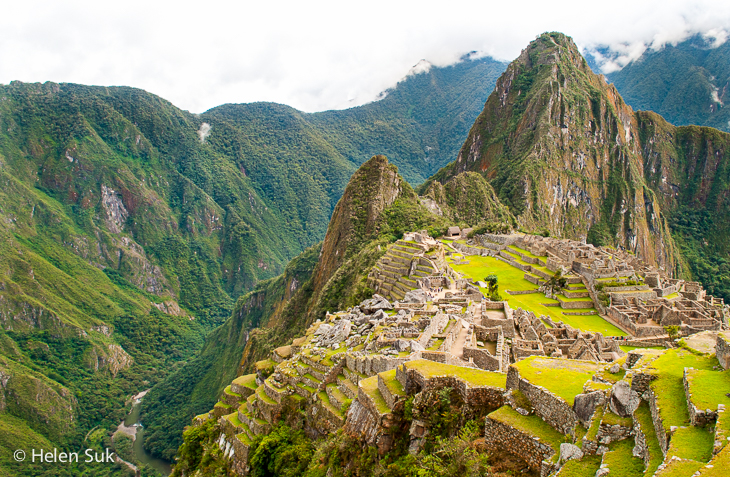 Remnants of an ancient empire. Desert sand dunes and imposing mountain peaks. Sea lions and penguins. Teeming with geographical, ecological and historical treasures, Peru offers unique terrains and experiences so diverse, the country can be mistaken for an entire continent, which is why I've created this high-level Peru travel guide.
Lima
One of the driest cities in the world and the country's capital, Lima is where history and modernity intersect, where contemporary shopping malls and night clubs stand in stark contrast to the colonial buildings and monuments that surround them. Built in the desert by a Spanish conqueror in 1535, Lima has come a long way: this fascinating metropolis is now home to nearly 9 million inhabitants.
The main square, Plaza Mayor, is where I started my explorations, but it's so rich in colours, textures and historical architecture that I had little desire to venture outside of it, especially as it swelled with local bystanders waiting for a grand entrance by someone or something significant. A politician? Celebrity? After all the suspense, I never did find out.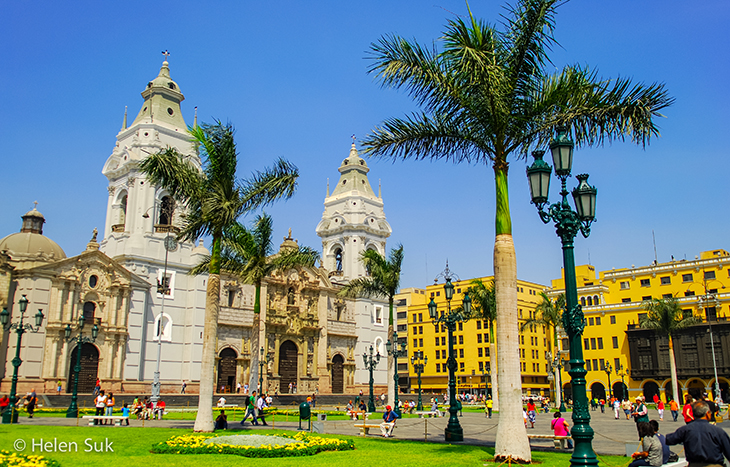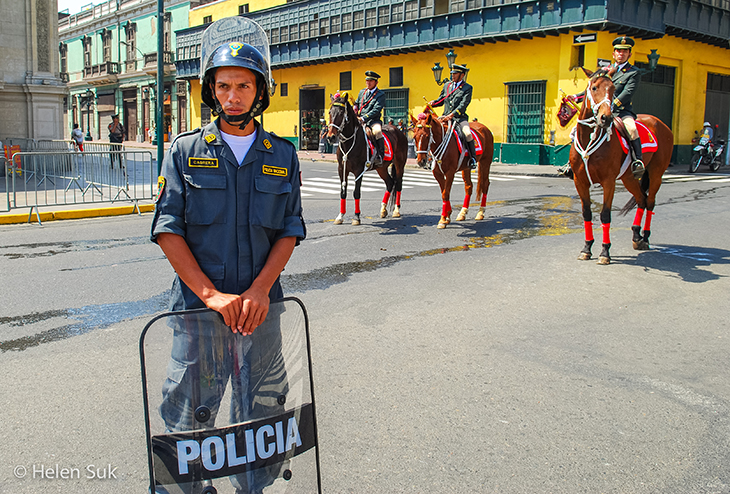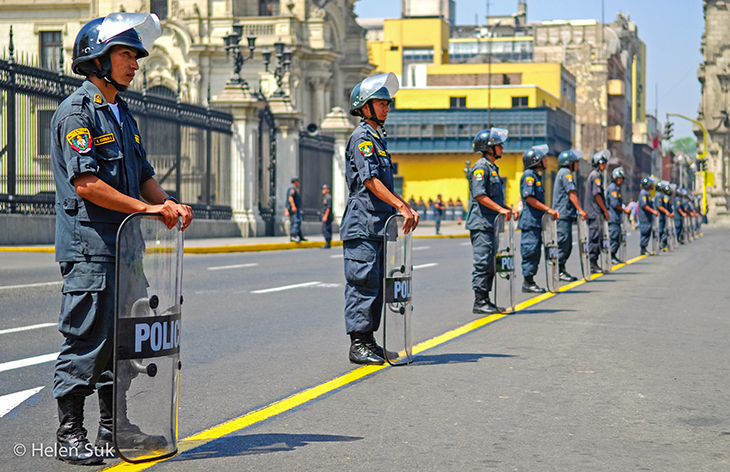 Search for hotels in Lima here.
Cuzco
Most travellers begin their journey to Machu Picchu in the Andean city of Cuzco, a captivating and worthy travel destination in itself. In this once-divine capital of the Inca empire and now the archaeological heart of the Americas, historical, cultural and shopping treasures are abound. Cuzco is where Inca ruins merge with Spanish colonial architecture in steep and narrow cobblestone streets that wind throughout the city. I lost myself in them, marvelling at the impressive stone work for which the Inca are famous.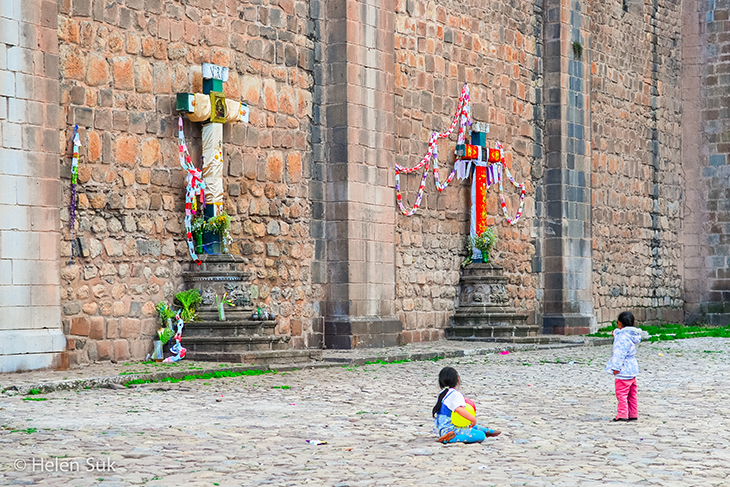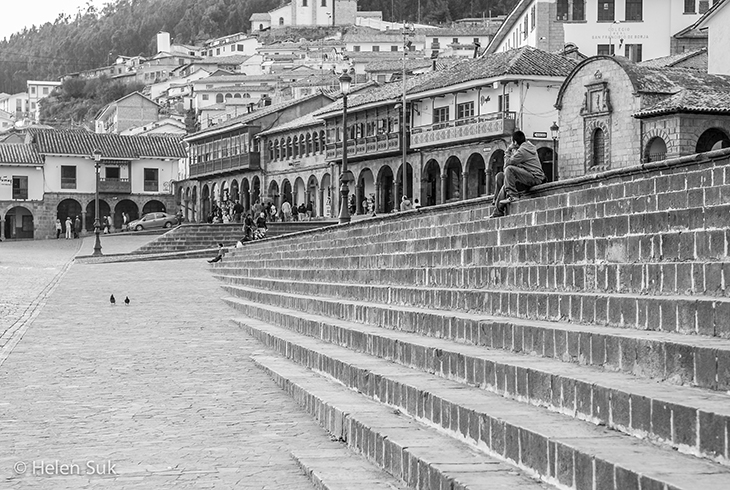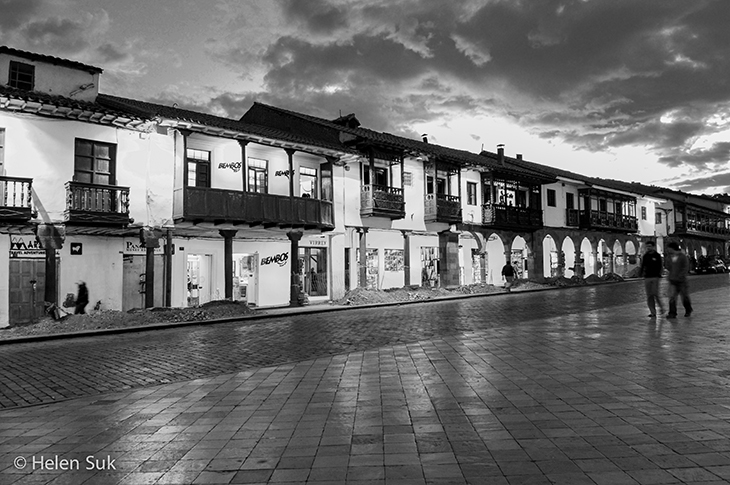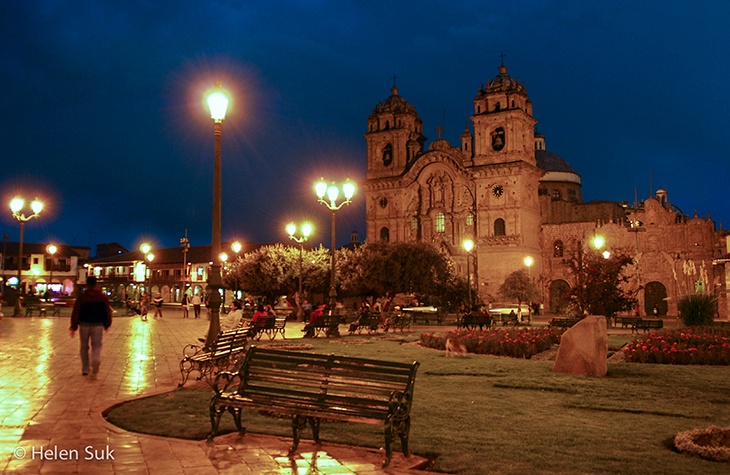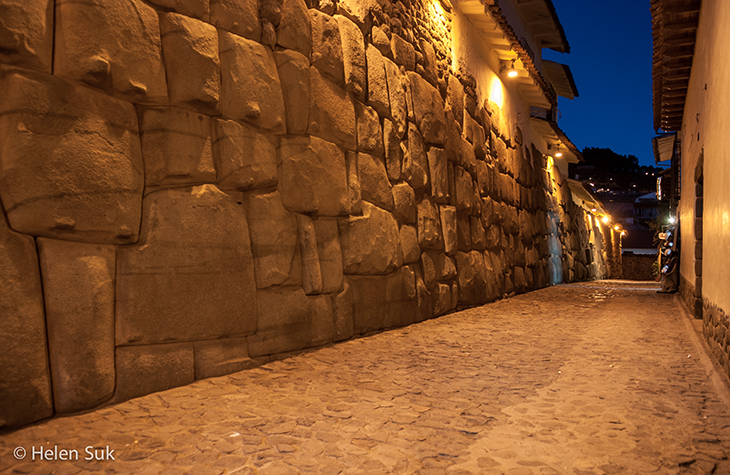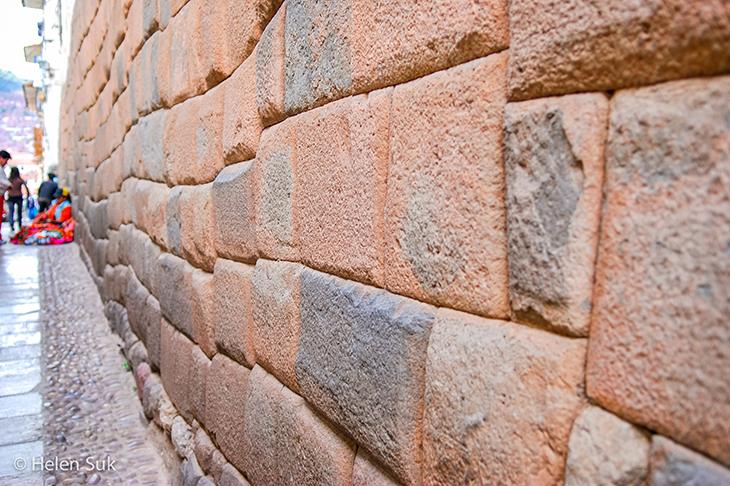 And, one by one, I haggled my way through the markets and shops, a sea of colourful ceramics and alpaca-wool tapestries, sweaters, hats and gloves – all for bargain prices.
While the rest in my group were making the arduous trek on the Inca Trail, I feasted on everything this historical city has to offer.
Search for hotels in Cuzco here.
Machu Picchu
So I didn't brave the Inca Trail, but it would be inconceivable to travel through Peru without a visit to Machu Picchu, the archeological crown jewel of South America and one of the new Seven Wonders of the World. A humbling, soul-stirring destination, it commands silence from every person fortunate enough to witness its sheer awe and beauty.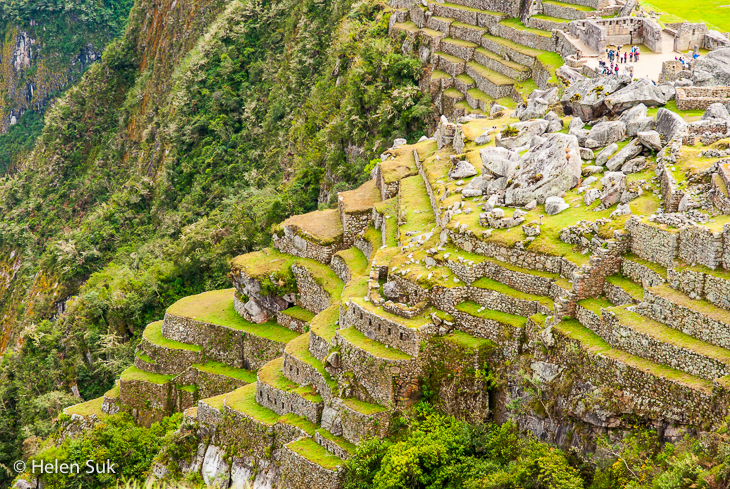 After a bus journey from the town of Aguas Calientes in the early hours of the morning, I reached the sacred mountaintop realm of powerful Incas, enormous terraces and steep stone pathways. Misty clouds swathed the stone ruins and surrounding peaks like a warm blanket. It was just as magnificent as I imagined it would be.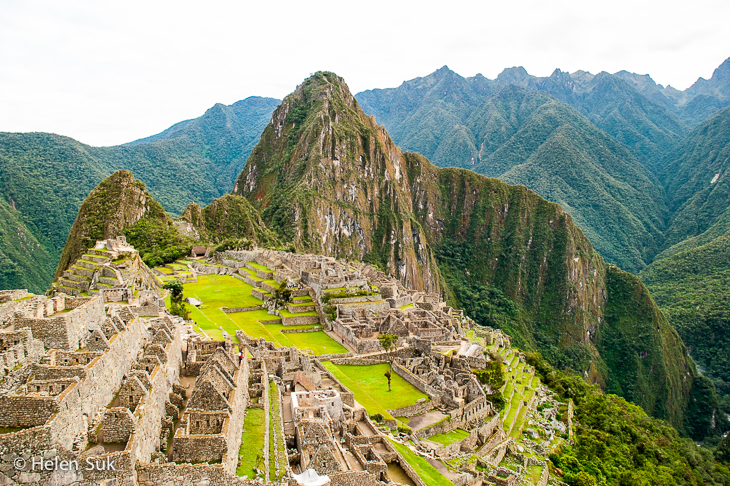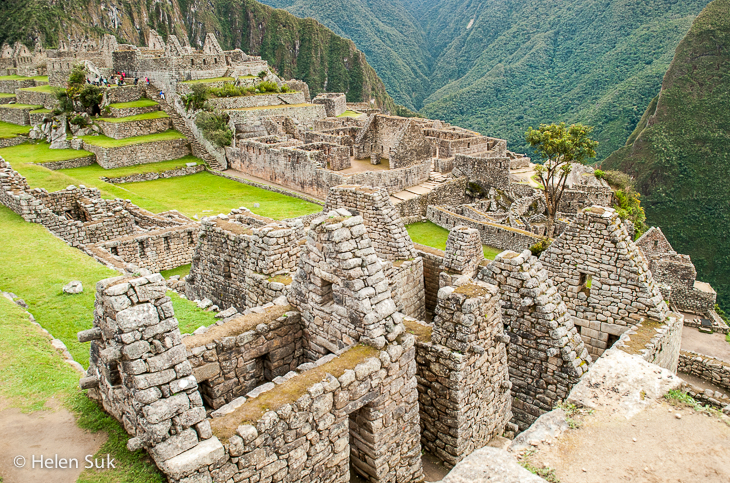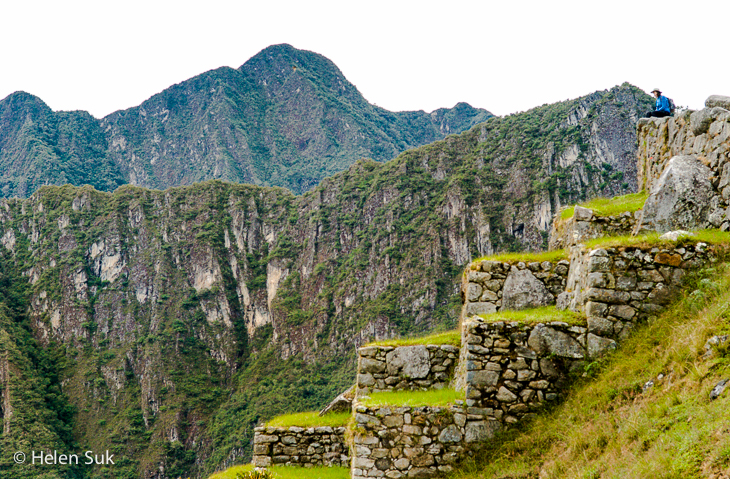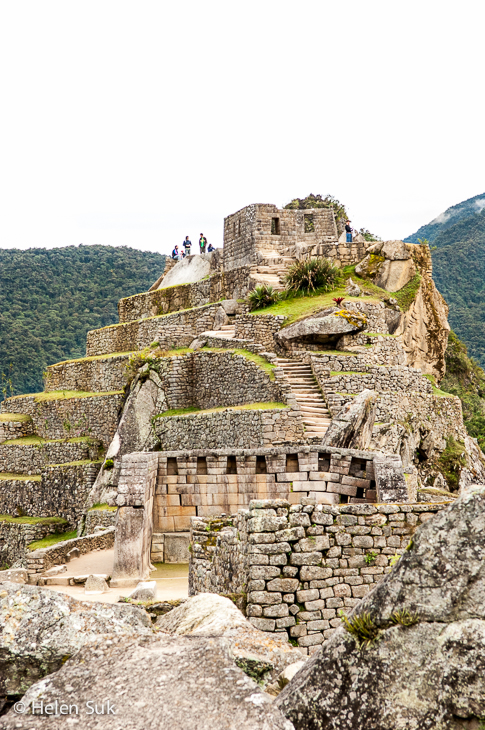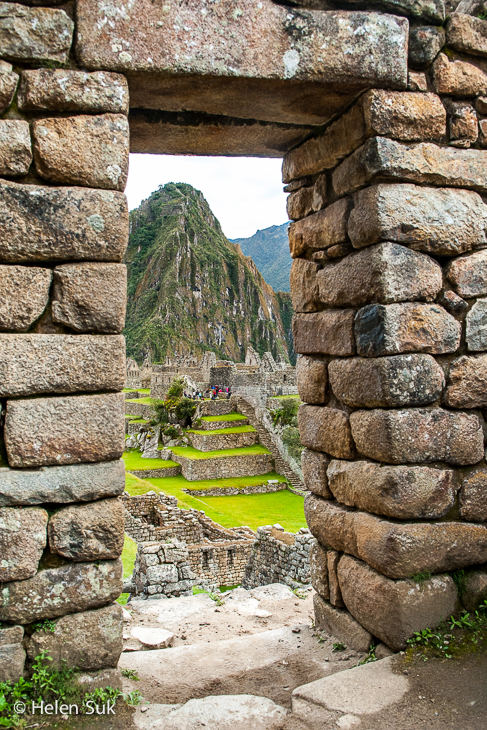 Thanks to its strategic location, this self-contained "Lost City of the Incas" escaped discovery by the Spanish conquistadors, making it a remarkably well preserved, architectural wonder and engineering masterpiece.
While exploring the ruins by foot, I turned a corner to find a woman sitting cross-legged, eyes closed and in silent meditation. Careful not to disturb her, I found my own rock above the citadel where I quietly marvelled at the grandeur before me, soaking. The profound mystique of Machu Picchu followed and haunted me for weeks after.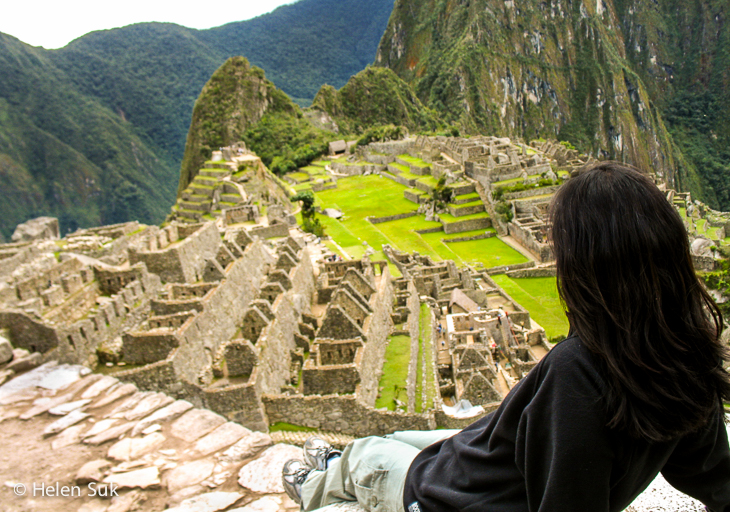 Sacred Valley
Not far from Cuzco is the Sacred Valley, an area once prized by the Incas for its ideal climate and geography. The archaeological ruins of Ollantaytambo and Pisac are the highlights, but so too is the drive through the valley. Lush vegetation and terraces make the Sacred Valley one of the most picturesque faces of Peru.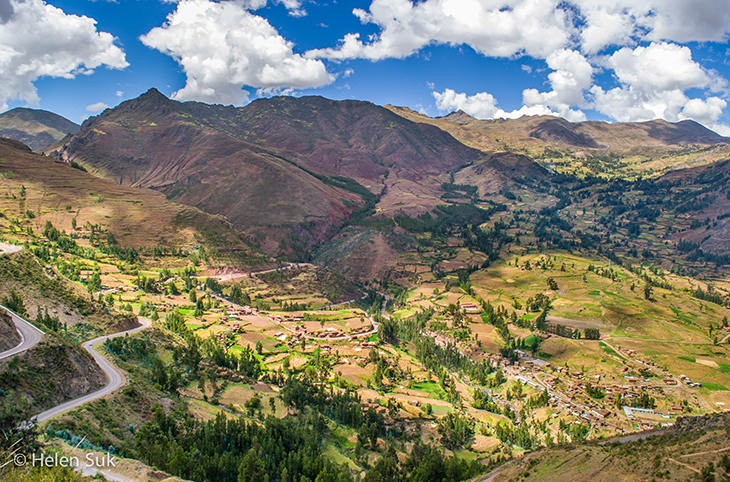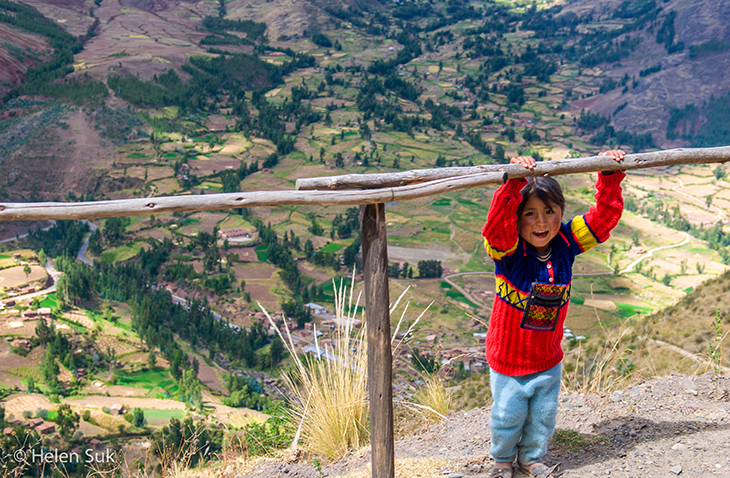 Search for hotel in the Sacred Valley here (Ollantaytambo) and here (Urubamba).
Also not to be missed is the vibrant Pisac market where women in their bowler hats sell their produce, while others vigorously wave their handicrafts, from weaved belts to silver jewelry.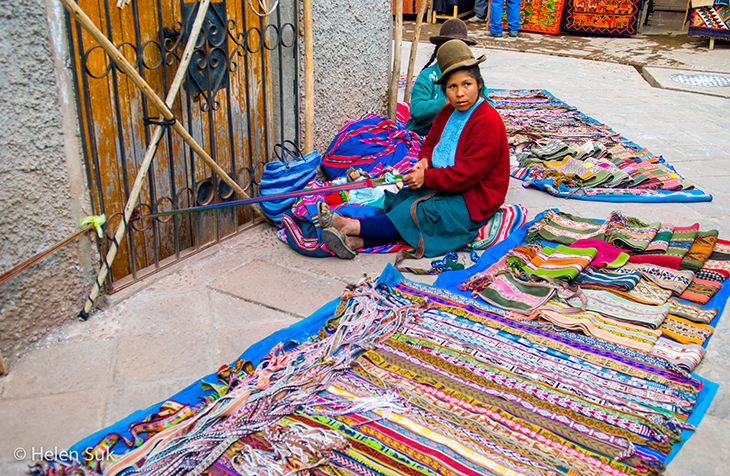 But why end the journey here? In the shadow of these giants of Peruvian tourism are magnificent vistas and wildlife often overlooked by Machu Picchu-obsessed travellers.
Search for hotels in Pisac here.
Ballestas Islands
Known as the "Poor Man's Galapagos", the Ballestas Islands are part of the Paracas national reserve where colonies of sea lions, penguins and pelicans thrive.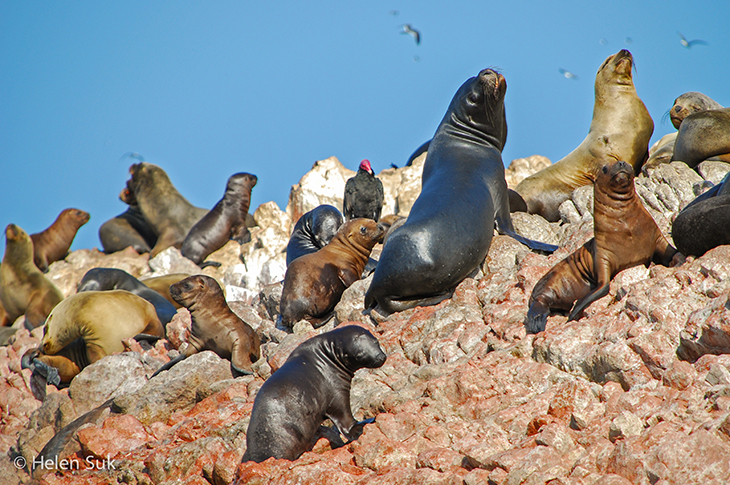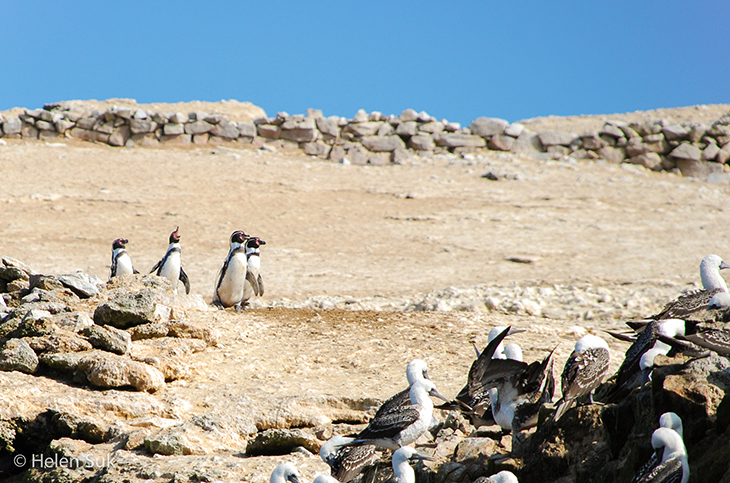 It's Peruvian nature at its best, a coastline studded by rock formations that can only be seen by boat. The sights and sounds of the wildlife are no match for the Galapagos experience but, still, it's a side of Peru worth seeing.
The Ballestas Islands can be accessed from the town of Paracas. Check for hotels here.
Huacachina
Huacachina is the Sahara Desert's distant cousin, with giant, golden sand dunes and the only desert oases in South America.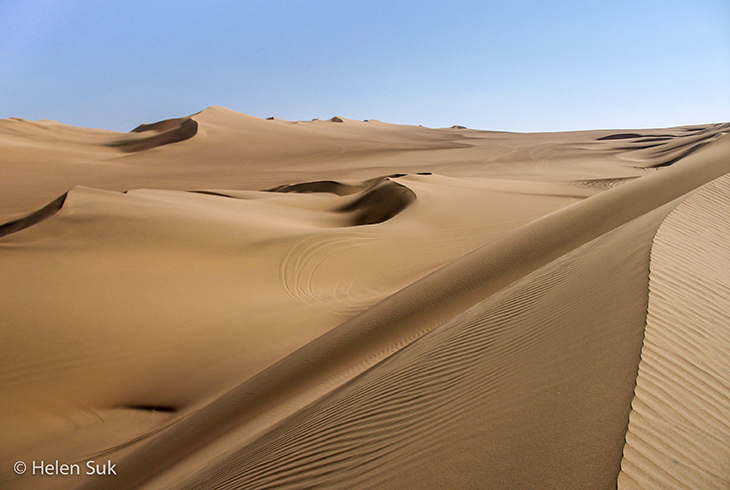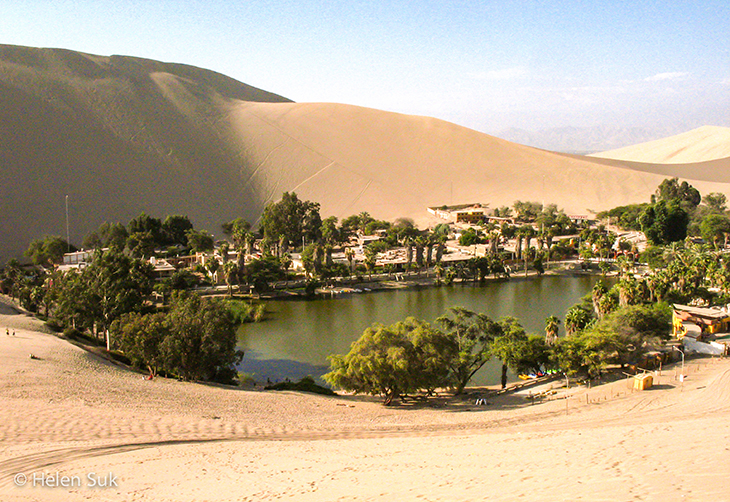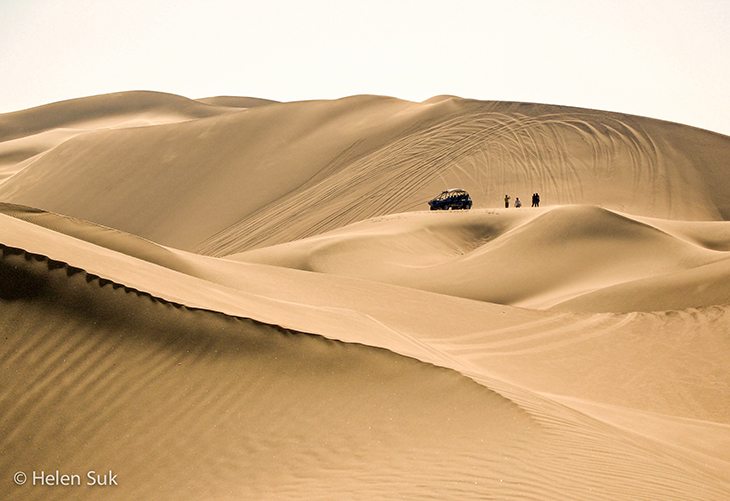 Speeding across them on a four-wheel-drive dune buggy was an exhilarating roller coaster ride, but travellers seeking even more adventure can fly down the dunes on a sand board.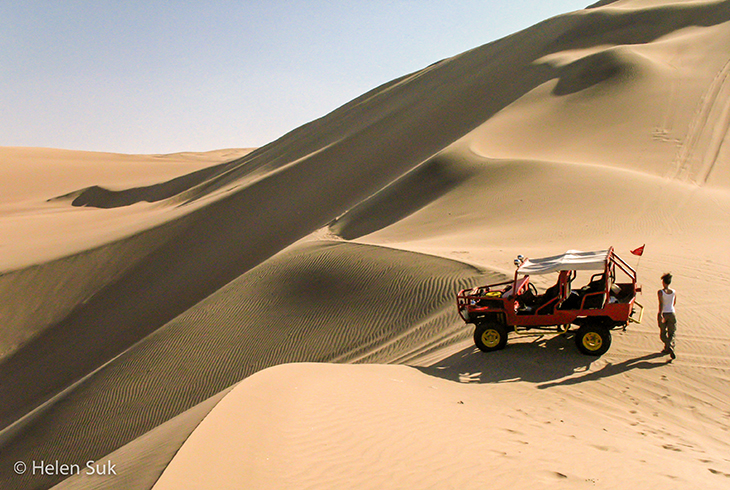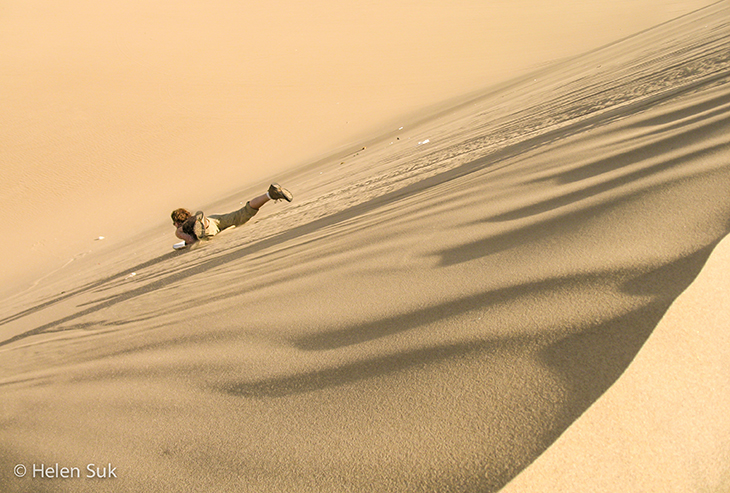 After all the excitement, I climbed to the top of a giant sand drift, and what a magical sight it was. In the warm glow of the desert sun, time stood still.
Search for accommodations in Huacachina here.
Colca Valley and Colca Canyon
To enjoy some of the most precipitous but scenic regions of Peru, one must make the journey by bus along treacherous dirt roads in the high Andes through Colca Valley and Colca Canyon, a region that opened itself to outsiders only in the 1980s. But with risk (and a hair-raising ride) comes reward.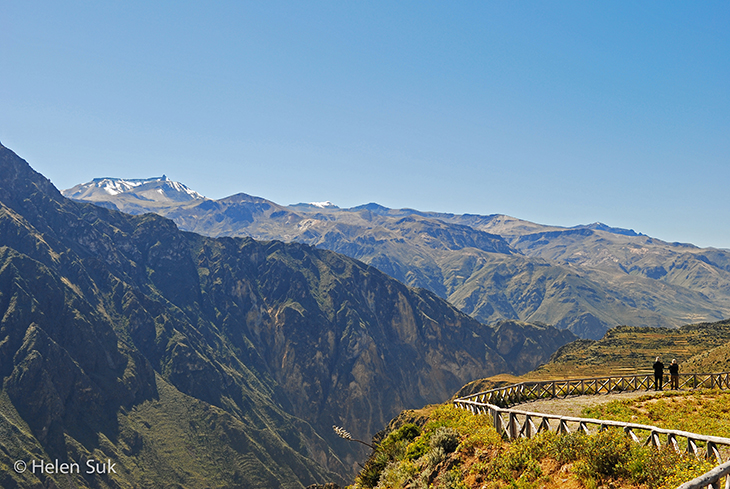 The landscape of snow-capped summits, pre-Inca terraces and one of the deepest canyons in the world (believed to be twice as deep as the Grand Canyon) is a masterpiece of nature.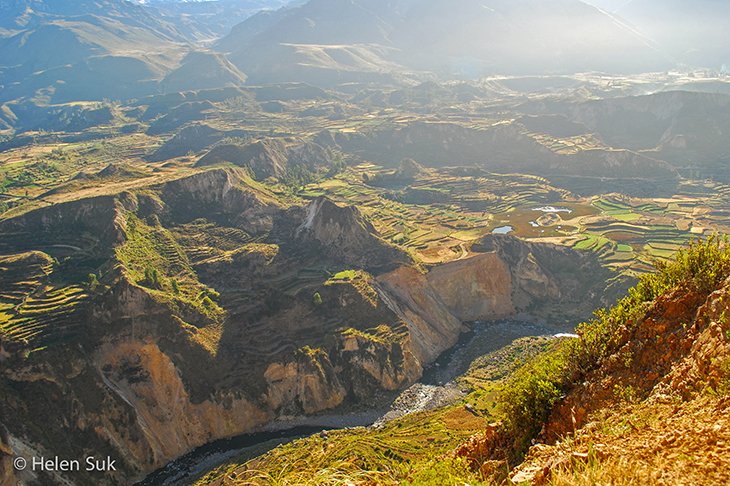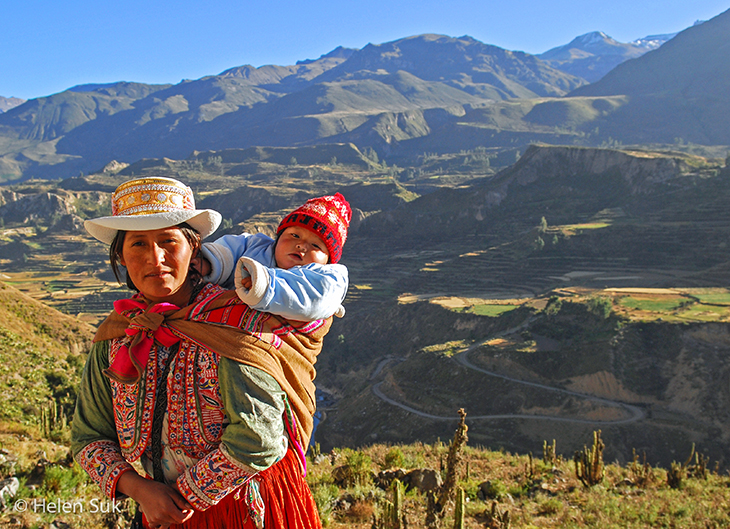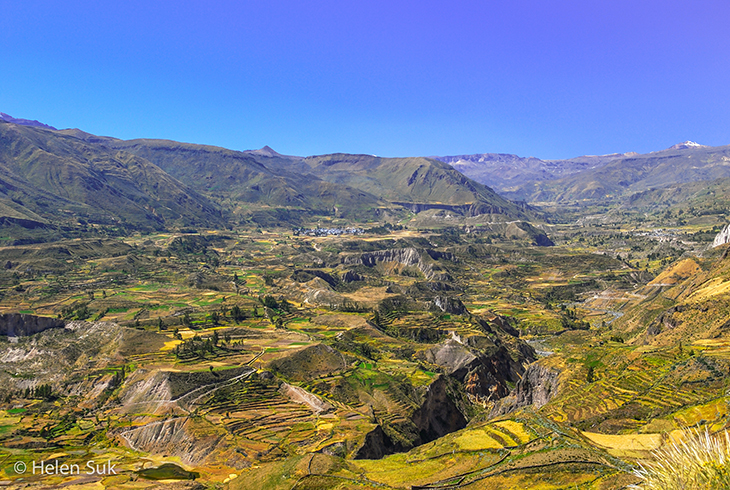 Tip: Gradually acclimatize yourself to the changes in elevation before venturing here, where the highest point reaches 16,000 feet, about half the altitude of Mount Everest!
Colca Valley is also home to small towns and villages that have preserved their original characteristics and customs despite the forces of modernity.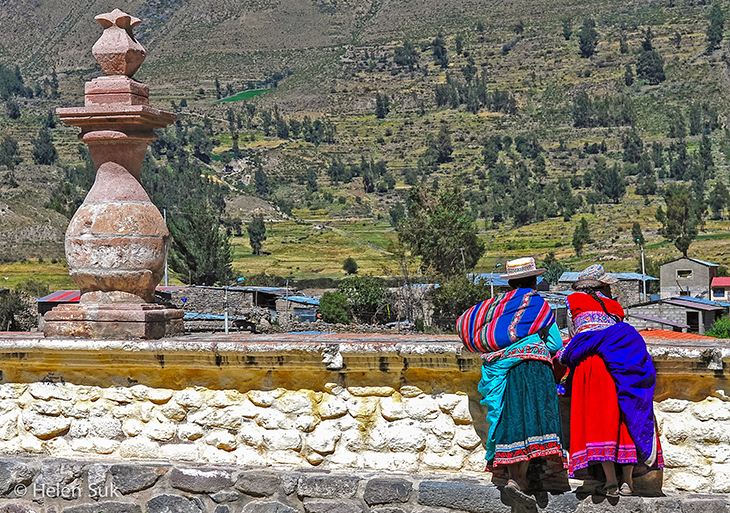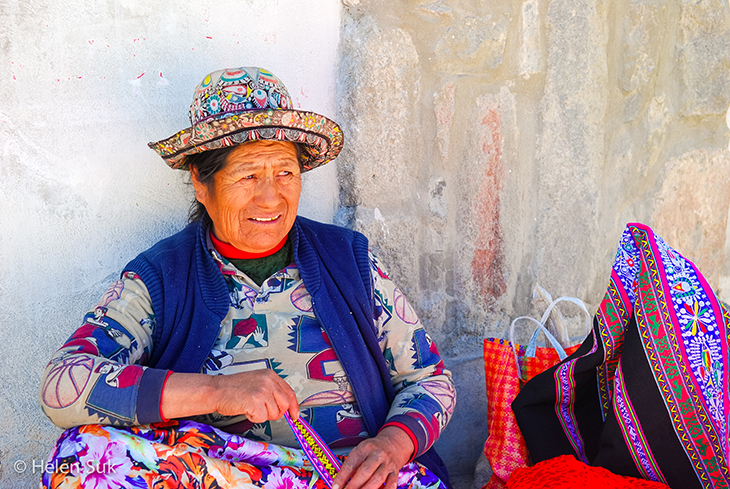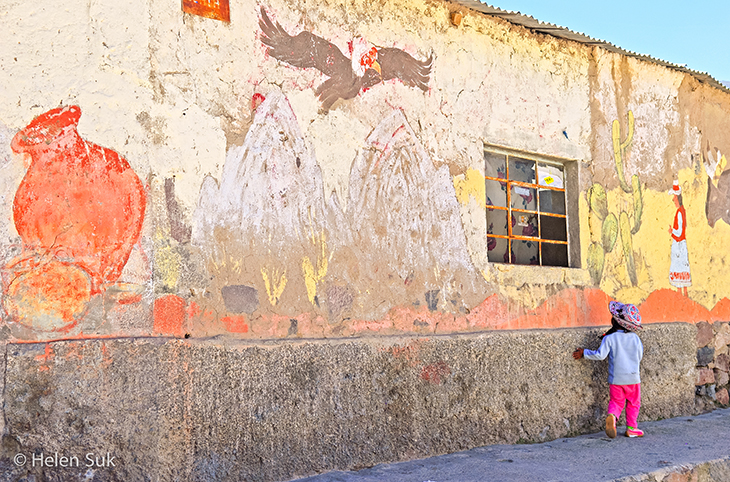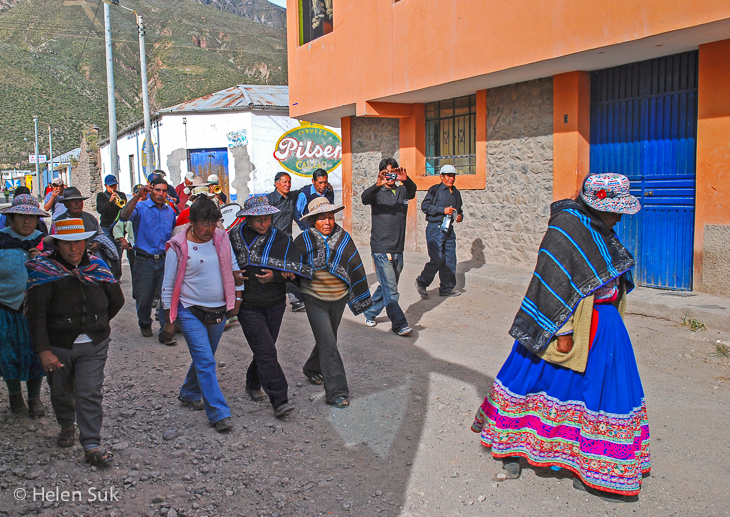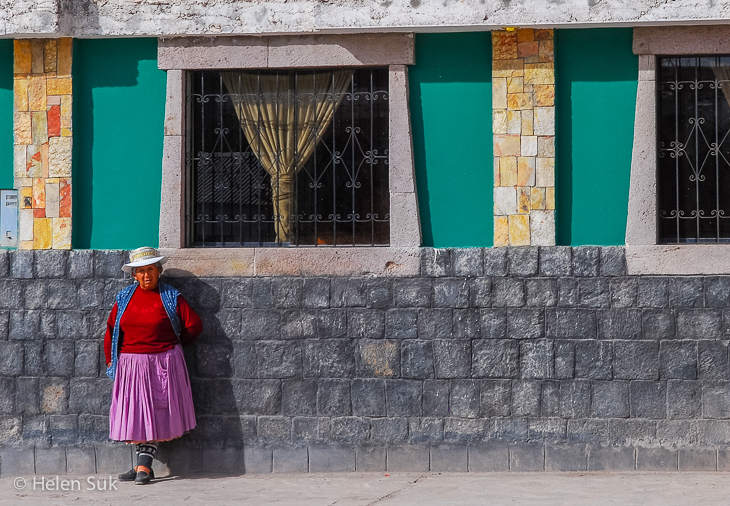 Later, Peru's most recognized wildlife made an appearance: the llama, alpaca, the once-endangered vicuña and highly revered Andean condor.
Most travellers to Colca Canyon stay in the town of Chivay. Search for hotels here.
And Yet There's More
What about Lake Titicaca? Or the Amazon? Regretfully and unbelievably, time constraints didn't allow me to explore either region, even after spending two weeks in Peru. Take note: time is needed for the multitude of rich, diverse experiences.
A Country of Fortitude
Peru has seen much tragedy: destruction and pillaging by the Spanish, and tremors of frequent, sometimes catastrophic earthquakes. But the heart of this complex nation – found in its history, natural beauty and spirit – still beats, attracting visitors throughout the year for good reason.
Disclosure: I earn a modest commission from Booking.com if you click on their links and make a reservation through their site (at no cost to you). Thank you for your support!
Pin this to Pinterest