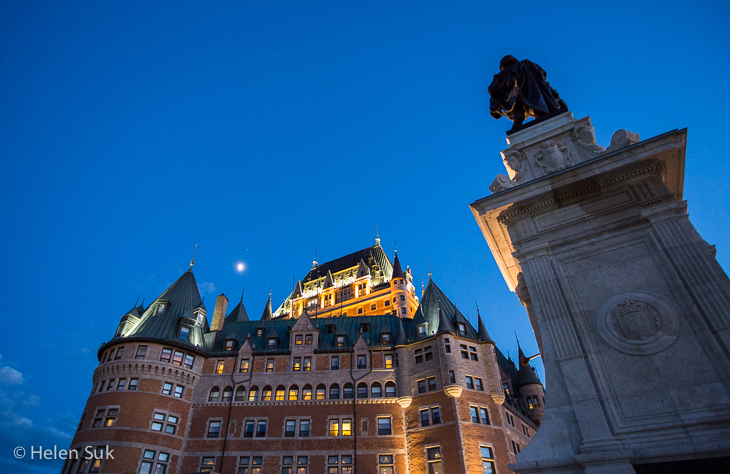 It was almost 30 years ago when my classmates and I piled onto a Quebec City-bound school bus to get what, for many of us, became our first glimpse into French Canada. Now that I think about it, this student jaunt also marked the beginning of my wandering ways. Since then, I've travelled far and wide to 30 countries (and still going strong) but, recently, I felt the undeniable pull to return to where it all started in my neighbouring province. And so I did.
There are plenty of things to do in Quebec City, but here are my top suggestions.
Le Clocher Pénche
My two-day getaway with Natalie started with a fantastic lunch at Le Clocher Pénche, where the dishes were almost too pretty to eat, ravishingly colourful and just as bright as the dining room itself.
Our meals were delicious.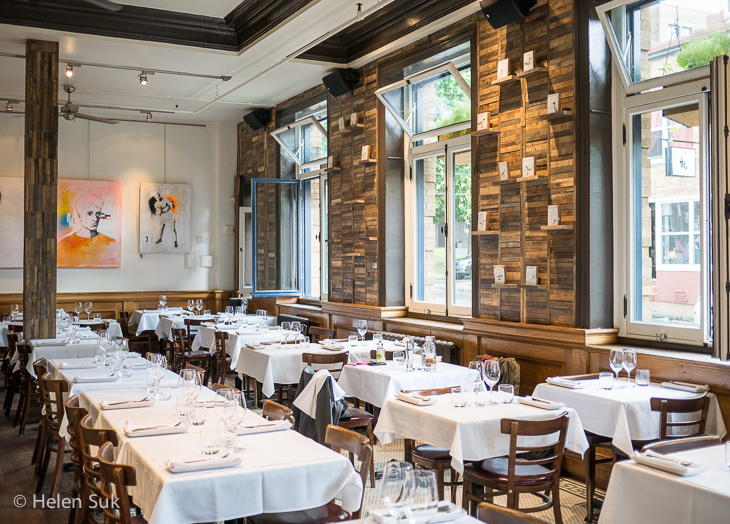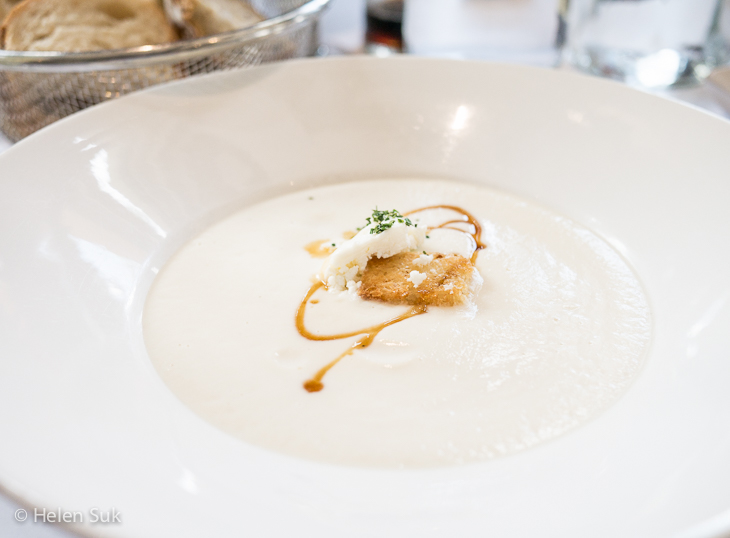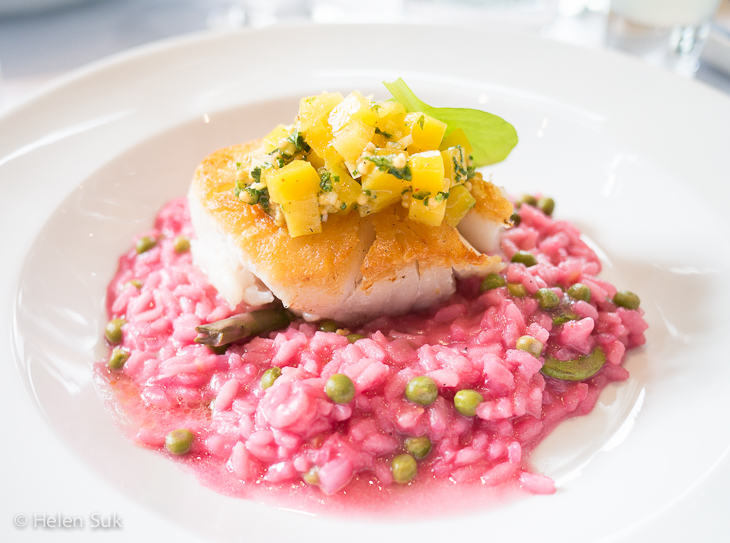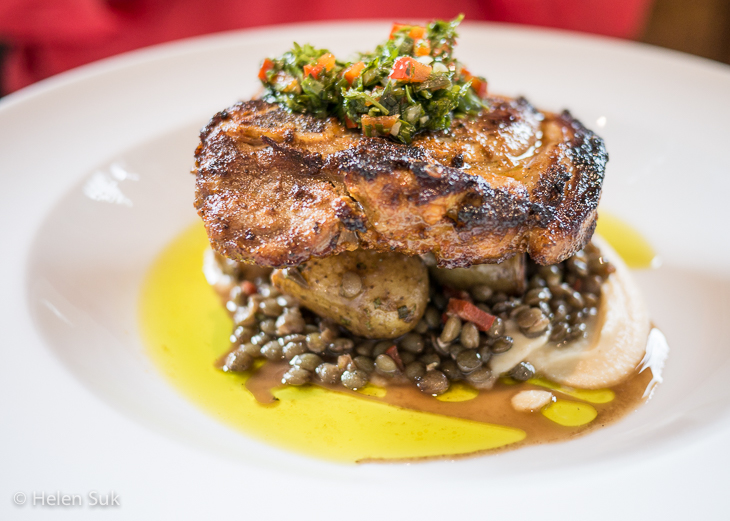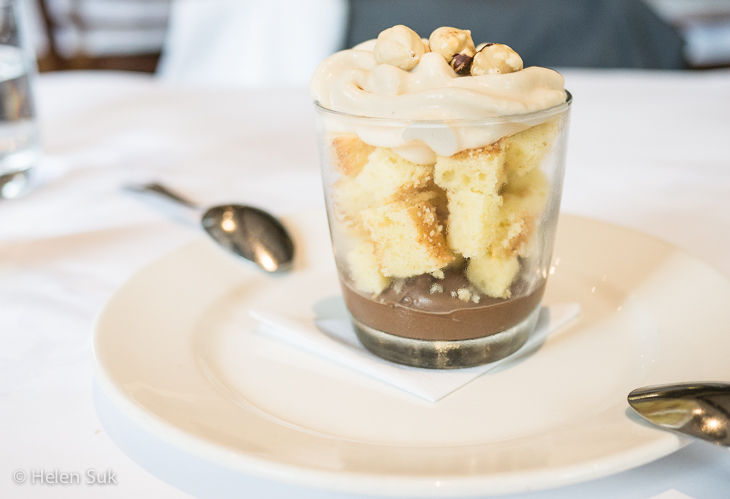 This place is a gem of a bistro you won't want to miss.
Old Quebec City
This is the closest thing Canadians and Americans will get to France without a flight over the Atlantic. The cradle of French civilization and the only walled city in North America, Old Quebec City was declared a UNESCO World Heritage Site in 1985.
Hours — days even — can be spent meandering through this historical quarter shaped by both French and English influences.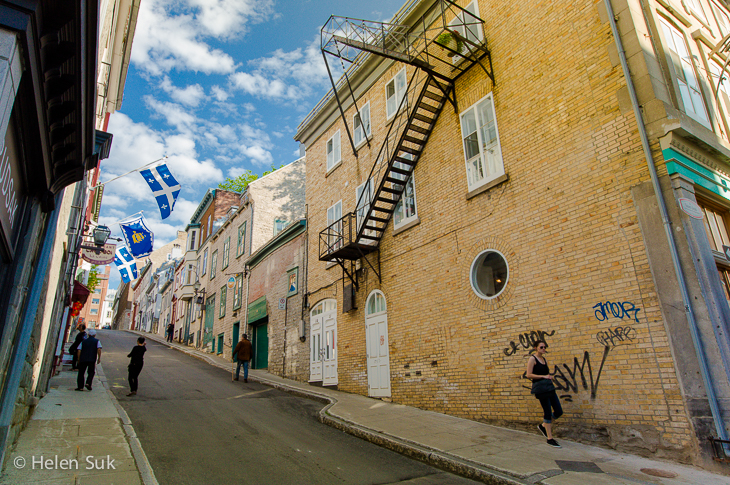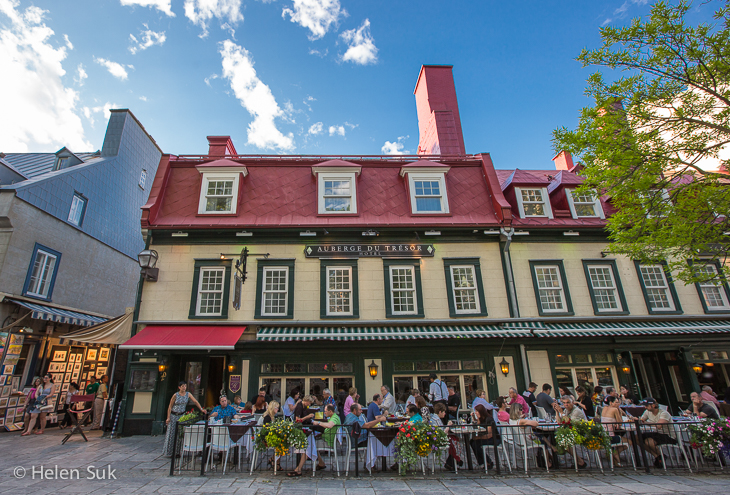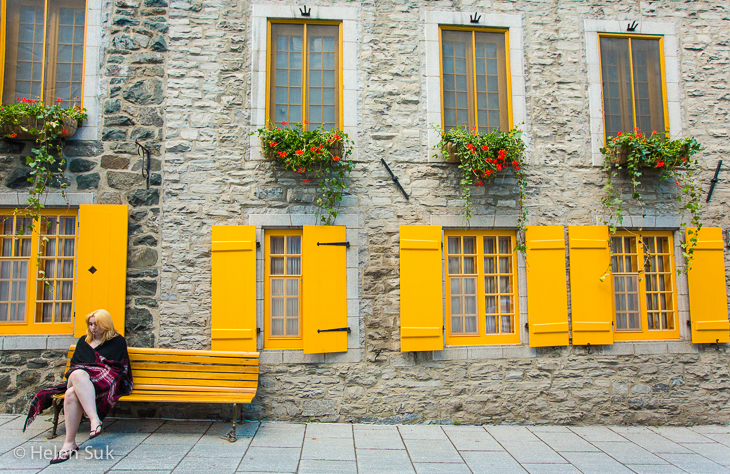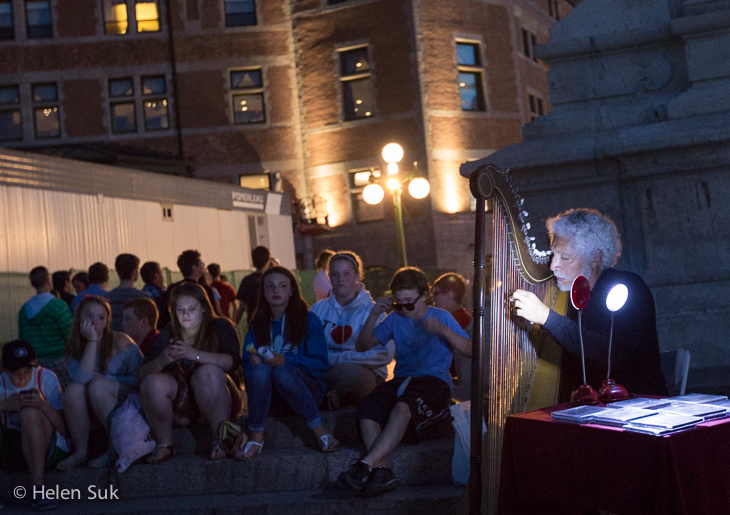 But the best view is arguably from the water.
Consider taking the 10-minute ferry ride across the St. Lawrence River to Lévis — a cost-effective option to the longer sightseeing cruises. For $3.35, you can enjoy a panorama of the city, including the cliff-top Château Frontenac, the most photographed hotel in the world.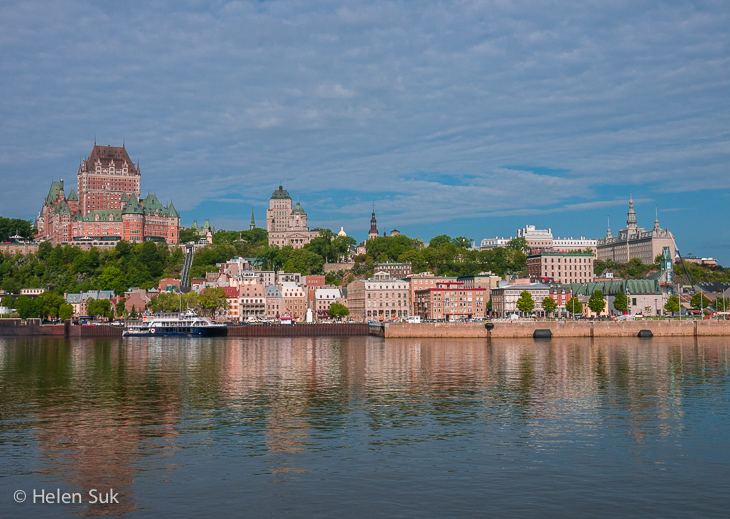 We regrettably rode the ferry only once, but I recommend hopping on it a second time: first in the morning, then again in the evening for a twilight experience.
Paillard
Prior to my visit, they came up again and again: Paillard croissants. Even my friend's partner who hails from France praises them. This spacious café-boulangerie is a Quebec City institution, and not just because of the croissants; it's an ideal stop for a variety of sweet treats and a quick breakfast or lunch.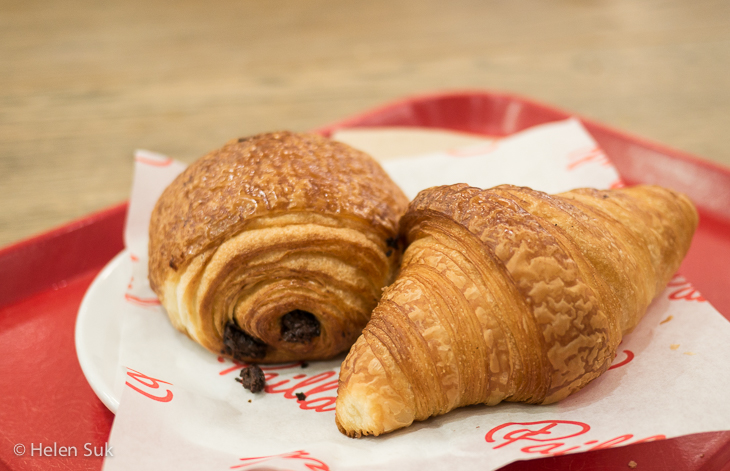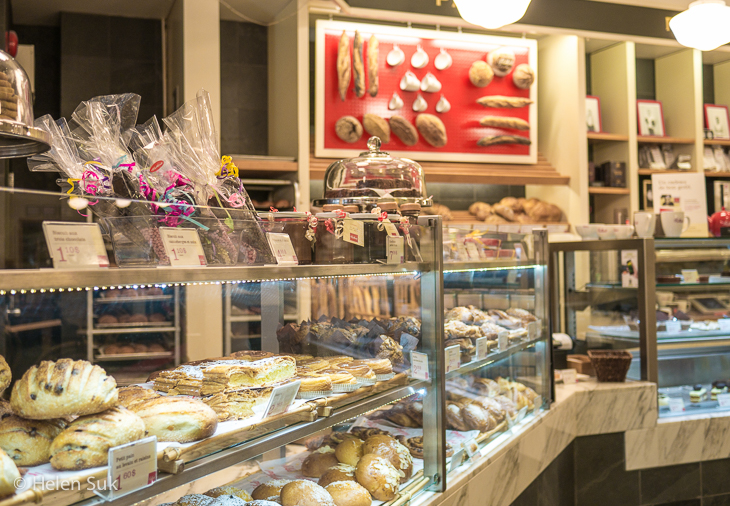 Basilique-Cathédrale Notre-Dame de Quebec
In the heart of Old Quebec City is North America's oldest Catholic parish north of Mexico. Despite being rebuilt after bombardments and fires since it was erected in 1647, its architecture is an historical masterpiece — the ornate details of gold, stained glass windows and painted ceiling are a feast for the eyes.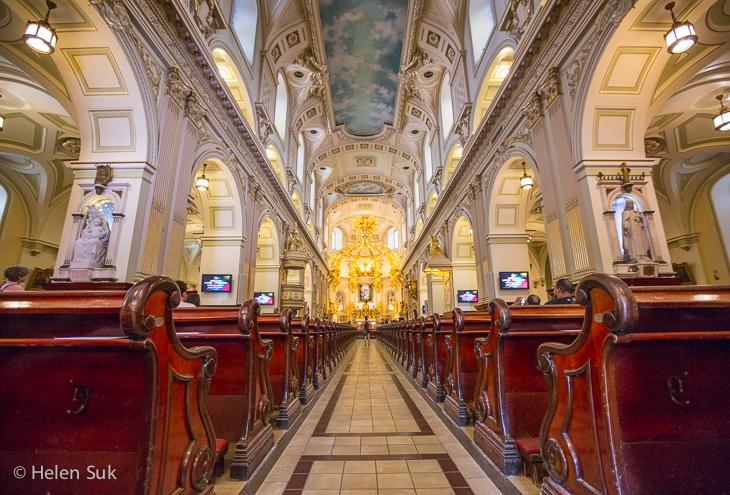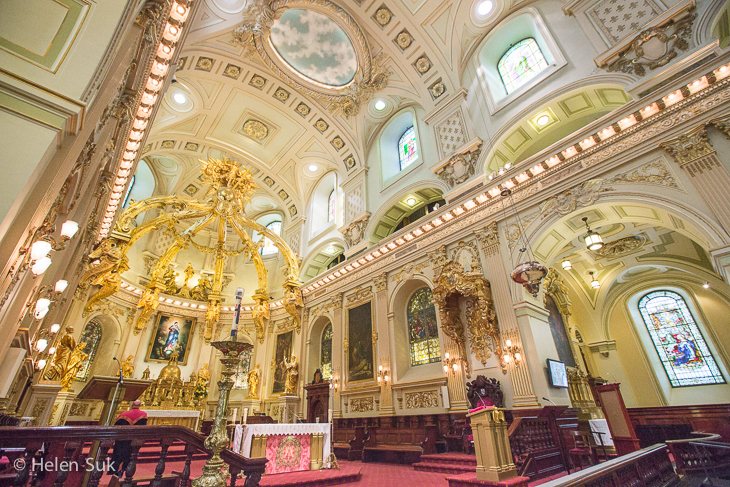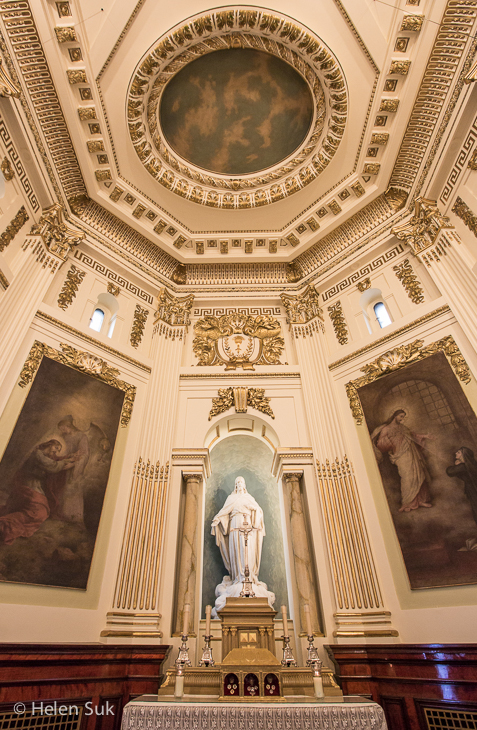 Until December 27, 2014, visitors were invited to meditatively pass through the Holy Door, a symbolic act of peace, reconciliation and renewal. In a rare Catholic ceremony, the door was opened in December, 2013 for the first time outside of Europe to mark the 350th anniversary of the cathedral (Holy Doors are opened only during jubilee years).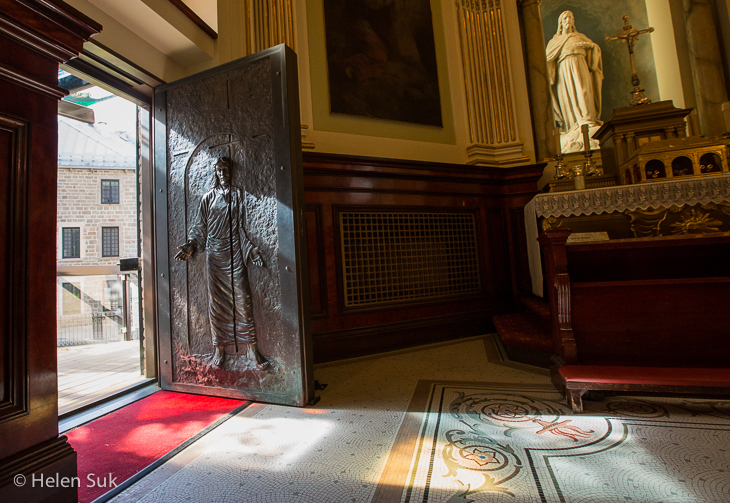 By the end of December, 300,000 pilgrims are expected to pass through.
Poutine
When it comes to food, you can't get more Quebec than this dish of french fries topped with gravy and melted cheese curds. Regardless of where you order it, you'd be remiss to leave the city without trying this traditional fare at least once.
We sampled the petite poutine at La Fabrique Montcalm. It's a little out of the way outside of Old Quebec City, but it delivered on taste and we found it superior to the poutine at Chez Ashton.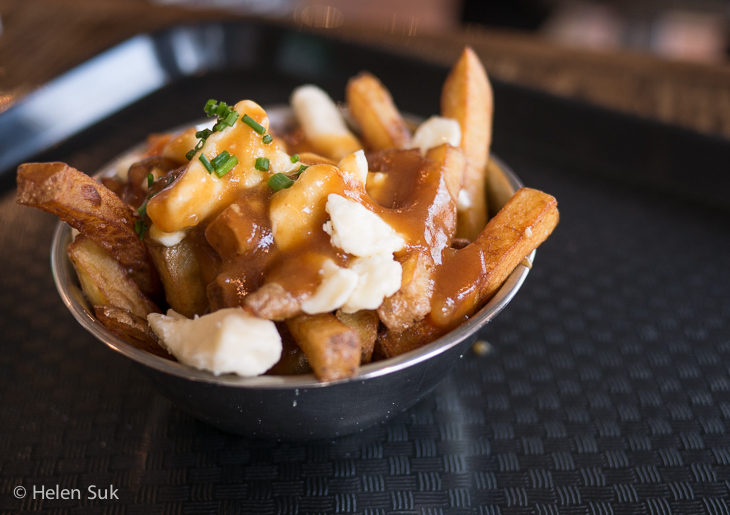 Montmorency Falls
Interesting fact: At 83 metres (272 feet), Montmorency Falls is actually higher than Niagara Falls (sorry, Ontario). 
It's an impressive sight.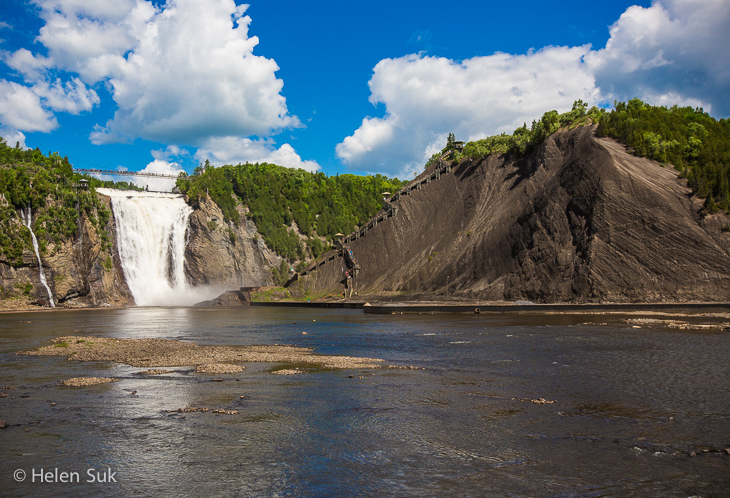 Just don't do what we did and merely admire the falls for 10 minutes from the park entrance (we were pressed for time). There are multiple points from which to view them: from the cable car, suspension bridge, the stairs on the cliff or the lookout points throughout the site. Summertime visitors are treated to the sight of illuminated falls at night.
Restaurant Toast!
If you ask residents of Quebec City for a list of their top restaurants, chances are Toast! won't just be one of them, it'll be at or near the top. This intimate, upscale establishment inside Le Priori hotel in the Old Port is a culinary treasure, showcasing local products and global-inspired cuisine. Instead of ordering mains, we decided to share a few appetizers that wowed us in both presentation and flavour.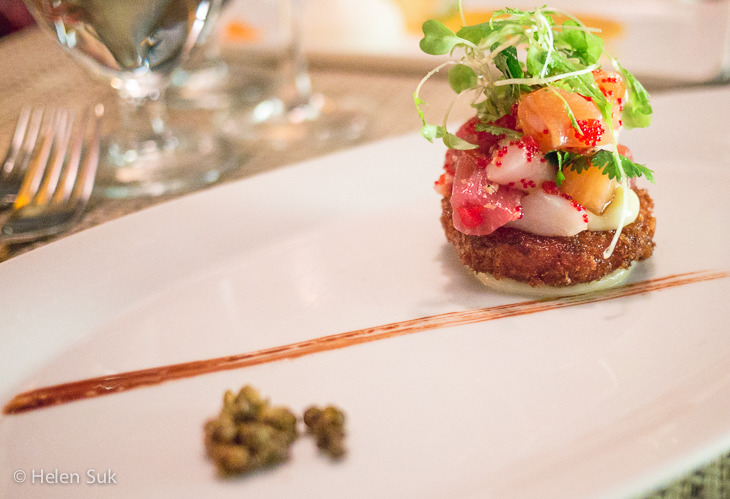 It was, hands down, our best meal of the weekend.
As with most weekend getaways, our visit was far too brief but, if you're not sure what to do in Quebec City, I hope I've given you some ideas. You can be sure I'll be heading back, so I want to know: what do I need to experience when I return?
Pin this to Pinterest
Many thanks to Tourism Québec for making this trip possible. As always, all opinions expressed in this post are my own. 
If you're planning a trip to Quebec City, you can check hotel options at Booking.com here. If you click on this link and make a reservation, I'll earn a small commission – at no cost to you. Thank you for your support.