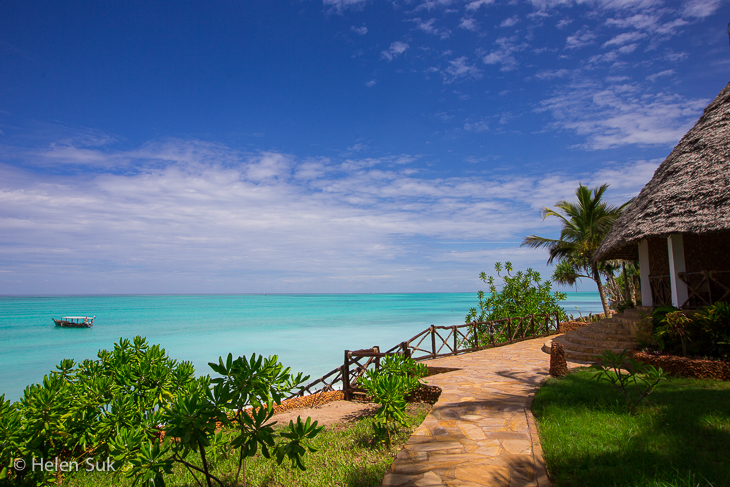 The more I travel to tropical destinations, the less I desire accommodations in ordinary, crowded, 300-room resorts. I want something unique. Something peaceful. Something intimate.
So when I discovered Ras Nungwi Beach Hotel during my research for sun, sand and sea in Zanzibar, I was intrigued.
Six weeks later, there I was — greeted by Rath, the General Manager, himself. This is a place where the man who runs the show is directly accessible to all guests, seemingly at all hours of the day and night, from the moment they arrive to their departure. With the bar set that high, it's only natural that the service from the entire staff was impeccable to match.
But there was so much more that made Ras Nungwi a highlight of my visit to Zanzibar.
The Location
A number of features attracted me to the resort, and the location was one of them. Positioned on the northeastern tip of Zanzibar in Nungwi and about a one-hour drive from both the airport and Stone Town seaport, Ras Nungwi is tucked away from the tourist activity on Nungwi Beach (but accessible by a short taxi ride).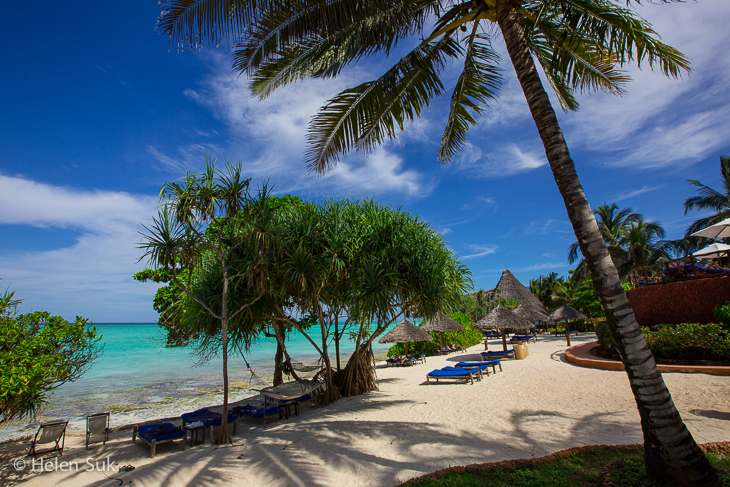 It's situated on a beach that's public but so undisturbed that I mistakenly thought it was private until two days into my stay. And with Mnemba Atoll — an island that competes with Chumbe Island for the top spot as Zanzibar's best snorkelling destination — just a short boat ride away, I was sold.
The Resort
Ras Nungwi, an independently owned property of only 32 rooms (renovated and upgraded just last year), bills itself as a hotel, but I would call it a boutique resort simply for the reason it offers so much more than a hotel. It's designed in the unique style for which Zanzibar is famous — guests are surrounded by the exotic blend of African, Arab and Indian influences throughout the property.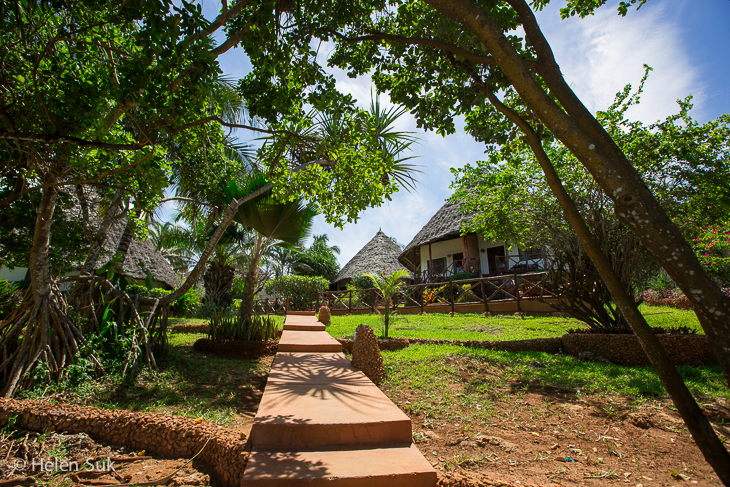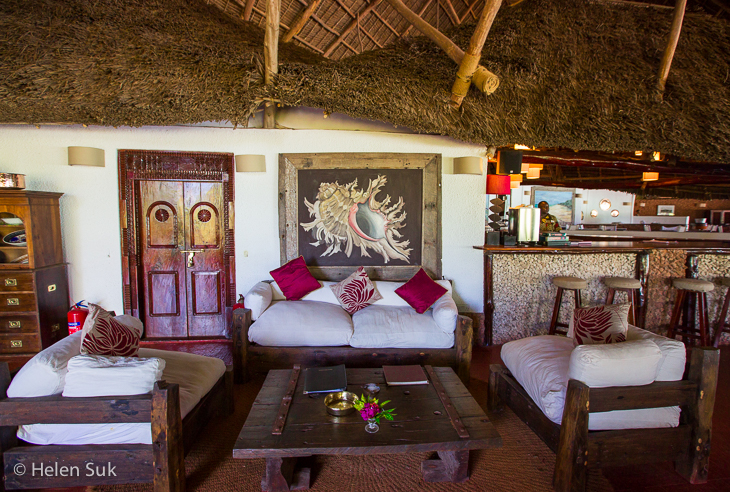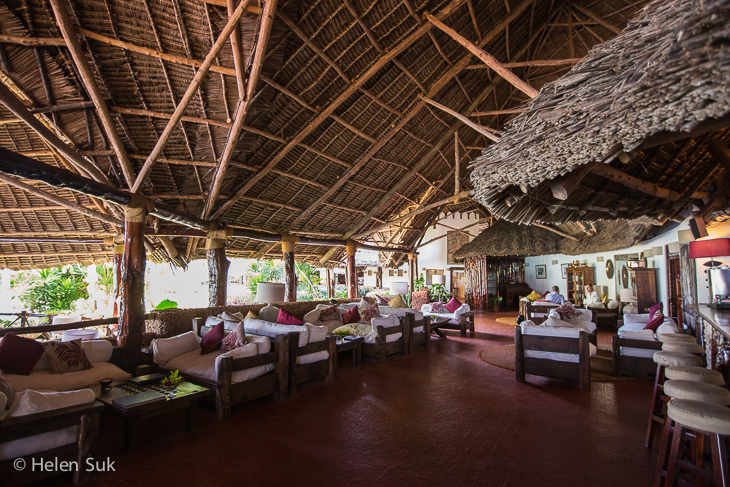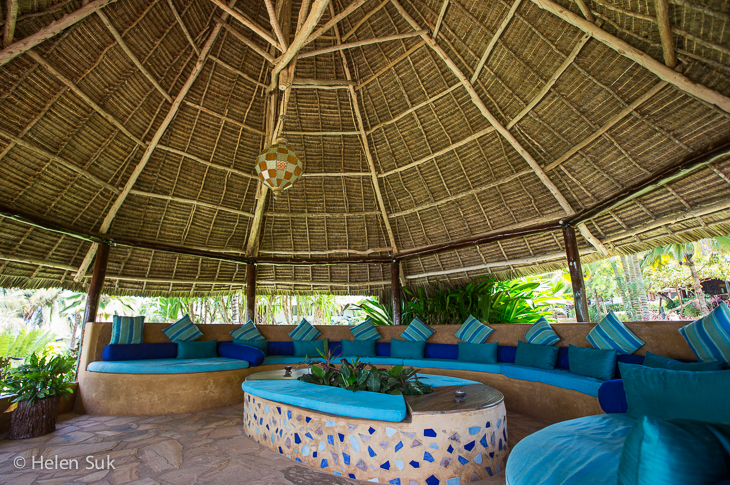 There are several cushion-filled, covered areas for lounging, but moments of ocean-side relaxation are rare for me, so you couldn't keep me away from the beach chairs and hammocks.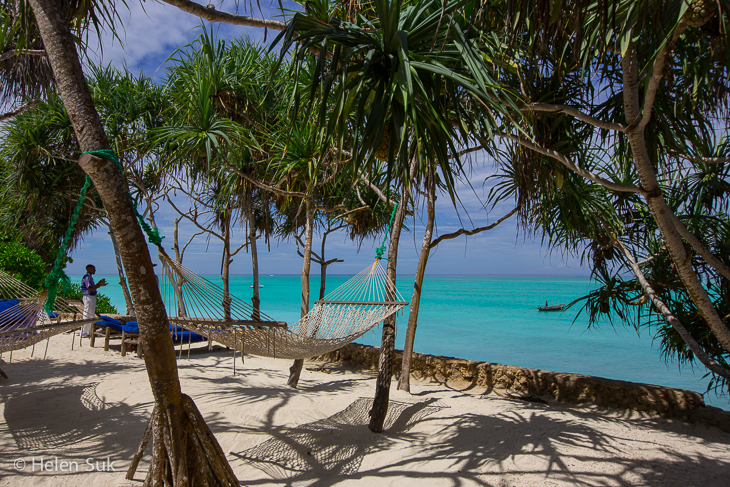 Even the pool offers a spectacular sea view.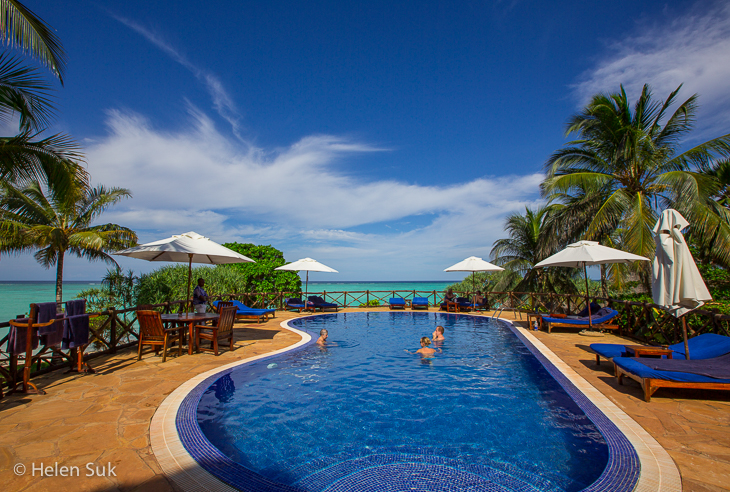 And, oh, those turquoise waters. Ras Nungwi enjoys an elevated position with a glorious view of the blessed ocean below.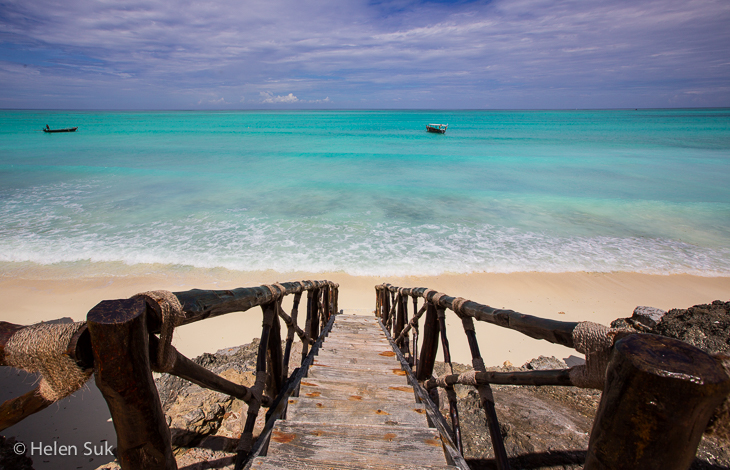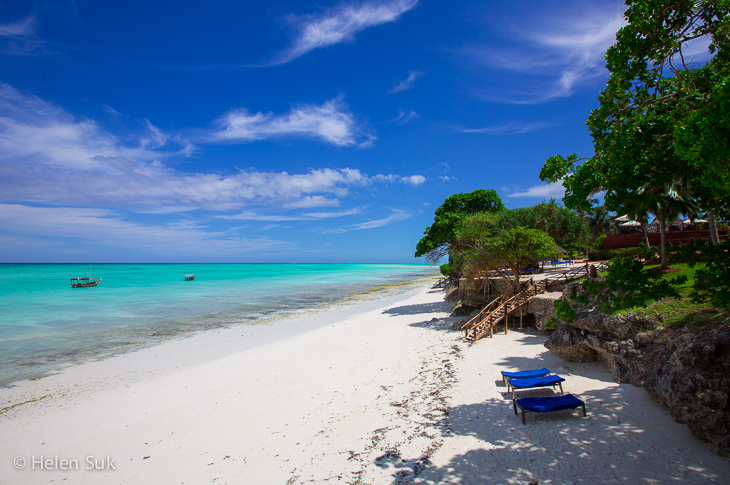 It's a little rocky near the shore so, before climbing down the wooden staircase to reach the sea, guests are strongly advised to dress their feet with the complimentary booties from the watersports centre.
The Rooms
Ras Nungwi offers Lodge rooms overlooking the garden but, in the Superior chalet rooms, guests are spoiled with an ocean view. Superior Deluxe chalet rooms are located even closer to the sea and come with added luxury amenities but, for the ultimate in privacy and pampering, the Ocean Suite is Ras Nungwi's crowning jewel.
My home for three nights was room 4 in a Superior palm-thatched chalet with a private patio, and a fine view of the Jahazi Beach Bar and sea. The short set of stairs leading up to the door was a little steep, so those with mobility issues should request a ground-floor unit. My room was private, quiet and spacious. The floor was spotless.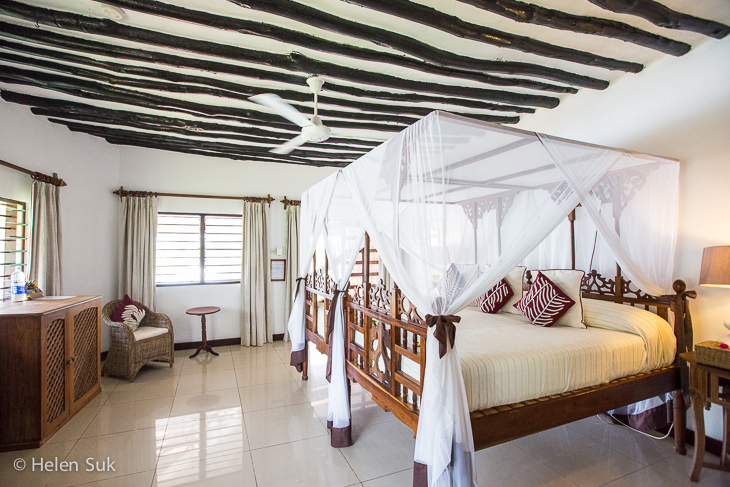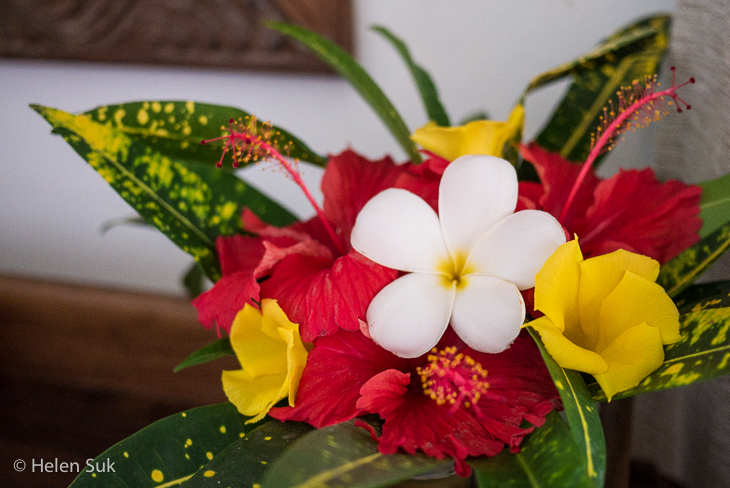 What I didn't find were in-room wifi (available in public areas only), a phone and TV (minor points in the grand scheme of things), but the unit had all the amenities I needed, including air conditioning, a safe, mini-bar and toiletries.
What first struck me when I checked into the room though was the ginormous four-poster bed. Never mind sleeping on it — I had way too much fun timing how long it took to roll from one side to the other. And the woodwork was beautifully hand-carved in the unique, romantic style that lures every visitor to this side of Africa.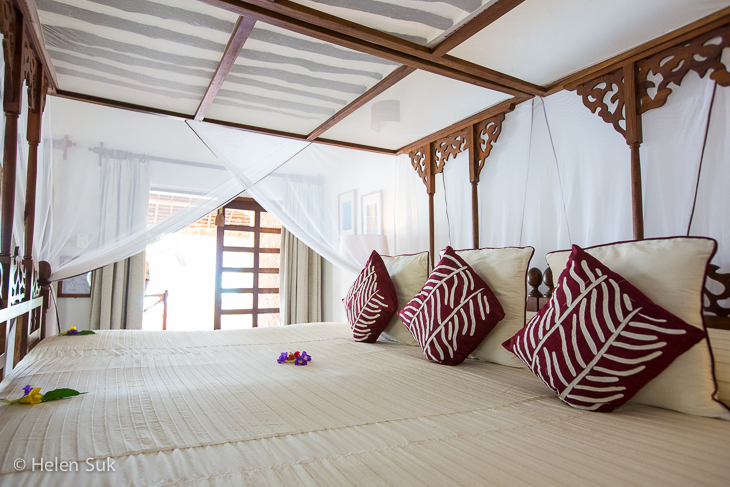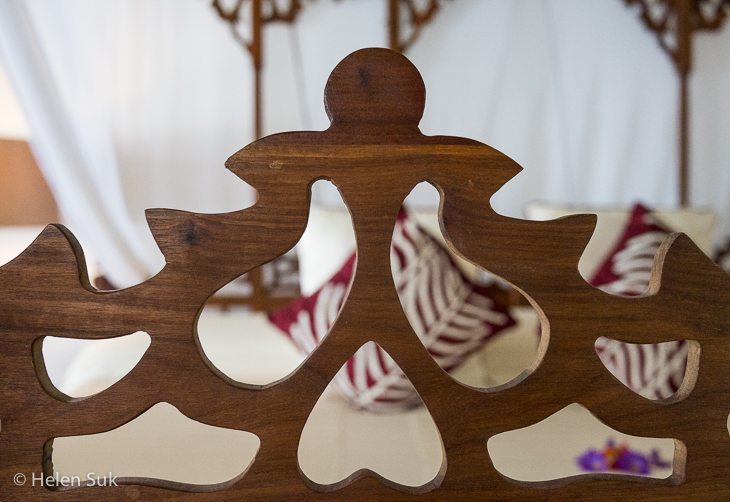 The beds at Ras Nungwi are, however, unusually high — petite guests will find climbing in and out of them a challenge. But, as a I later learned during my stay in Stone Town, their height is typically and distinctly Zanzibari (historically intended for slaves under the bed to keep watch of their masters as they slept, according to one dark story).
Dining
Breakfast was served buffet style with an egg station and enough variety to keep me happy. I'm not a morning person, but there was no way I was going to skip it. 
The Ubora Restaurant & Bar served up African- and Zanzibarian-influenced cuisine with local organic produce, and my taste buds thoroughly enjoyed it. Lunch is a la carte. The giant grilled prawns were among the best I ate in Africa and the lemon masala chapati wrap was a delicious Indian interpretation of an otherwise common menu item.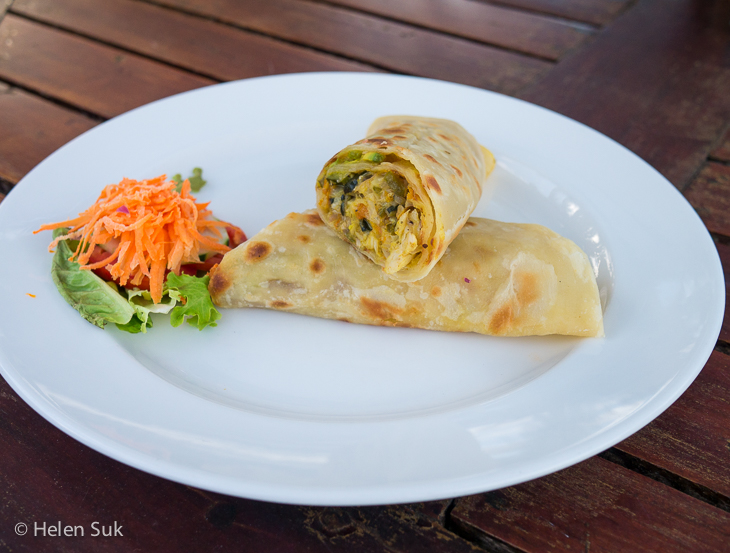 At least one lunch should be enjoyed at the Jahazi Beach Bar while overlooking the sea below.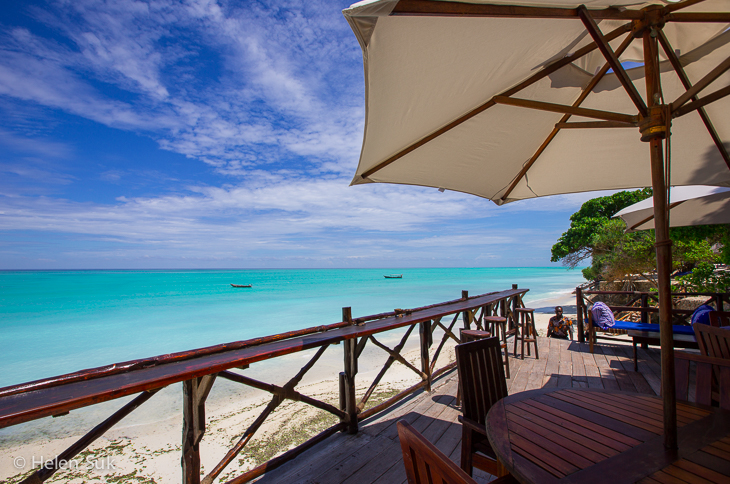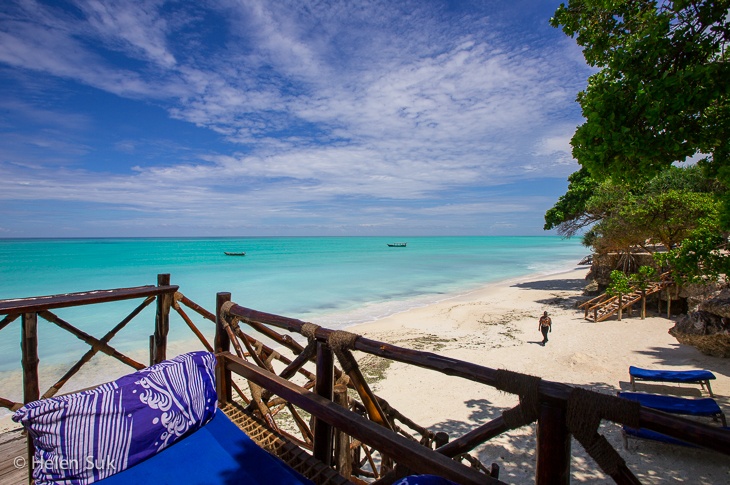 Dinner was served with a different menu each night — and the presentation impressed me as much as the meals themselves. And, for couples celebrating special occasions, the restaurant will provide something extra special (hint: it may or may not involve a private, candle-lit table under the stars).
No matter where I dined, my meals were excellent overall, and service was remarkably attentive and personalized.
The Amenities
Ras Nungwi may be located away from the tourist action, but that doesn't make it boring. The games area, TV room and library could've kept me occupied.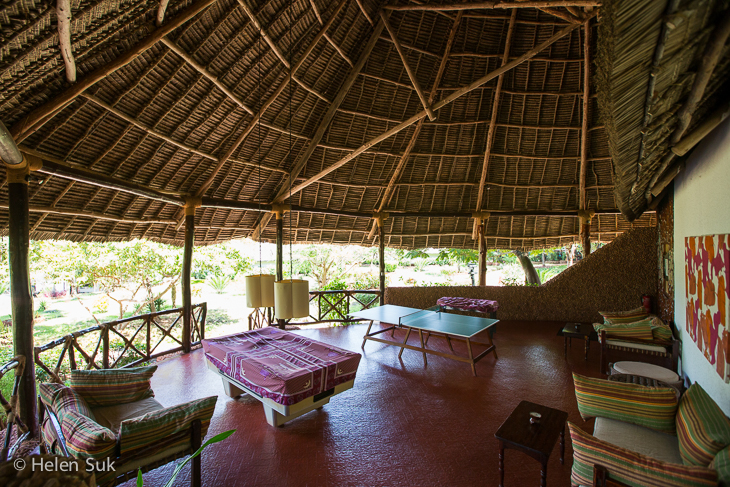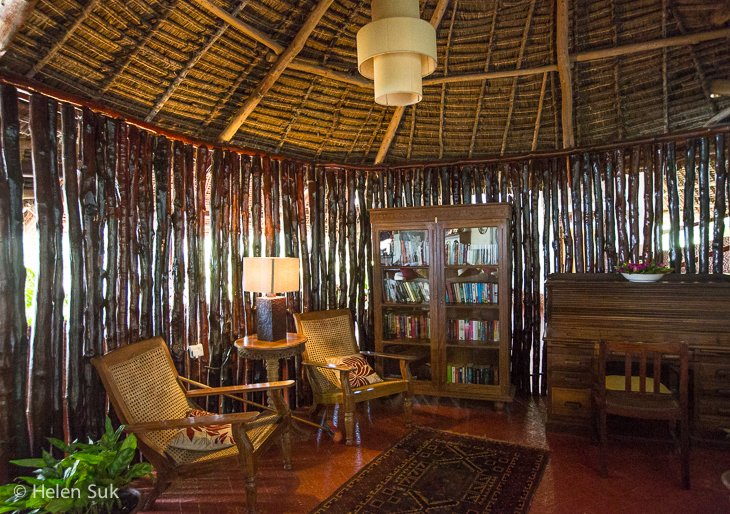 But I was too busy swimming among brilliant coral reefs teeming with dazzling marine life, and gasping at the sight of wild dolphins on my snorkelling excursion to Mnemba Atoll with the Aquarius watersports centre.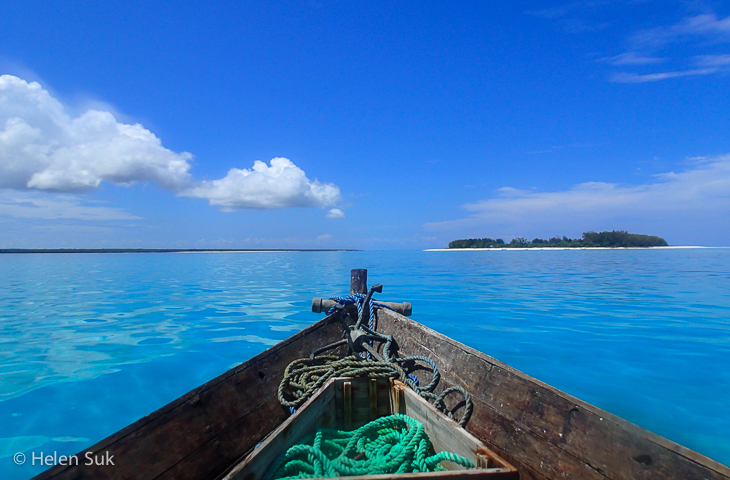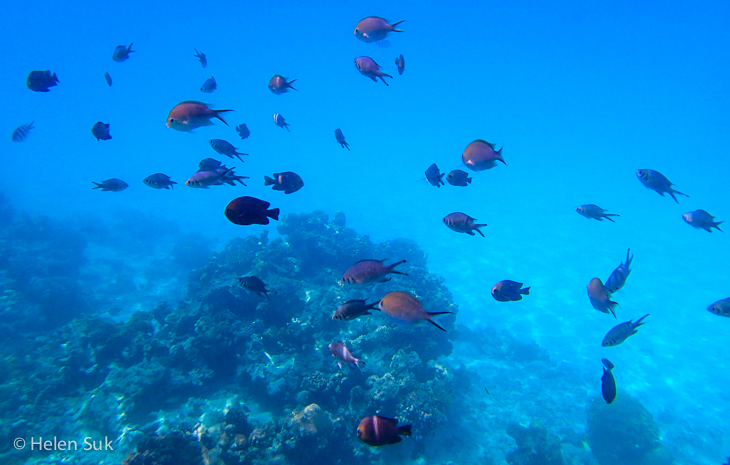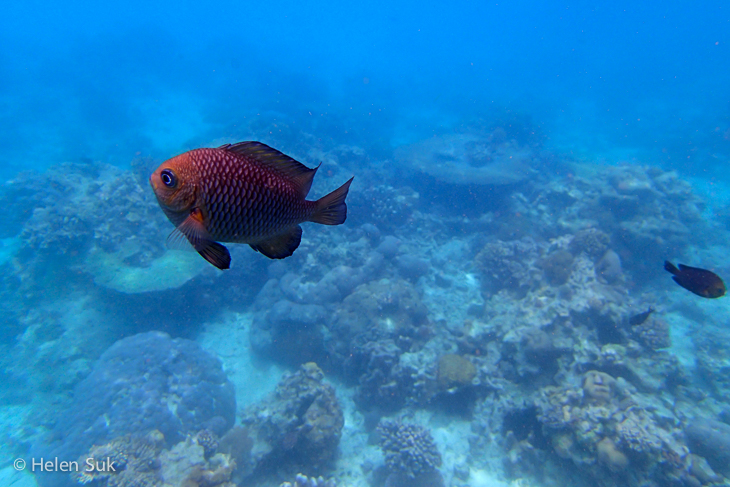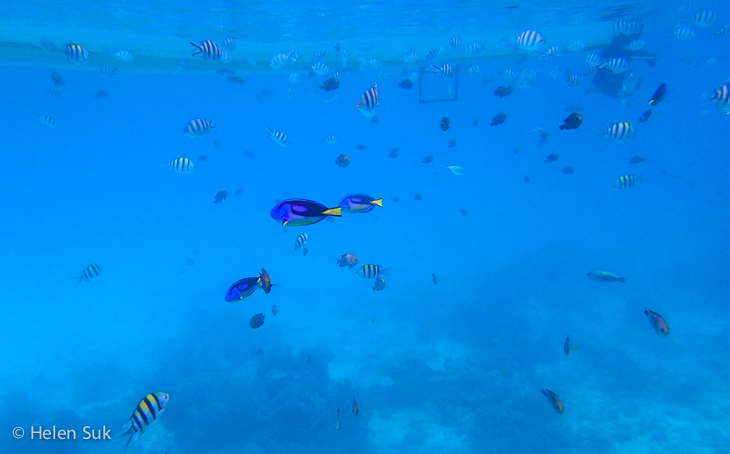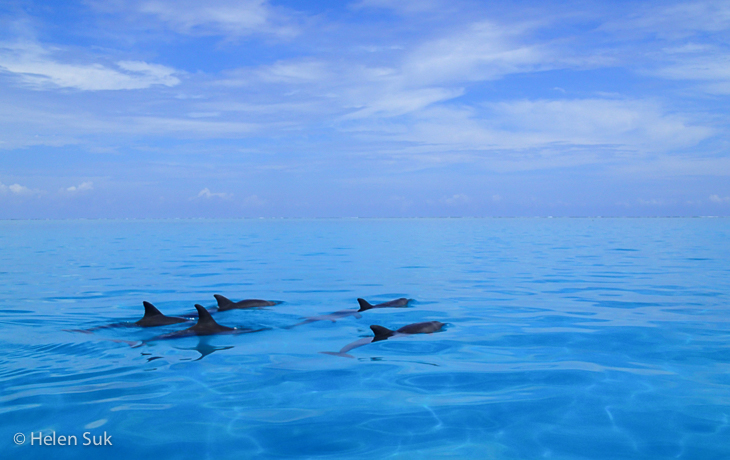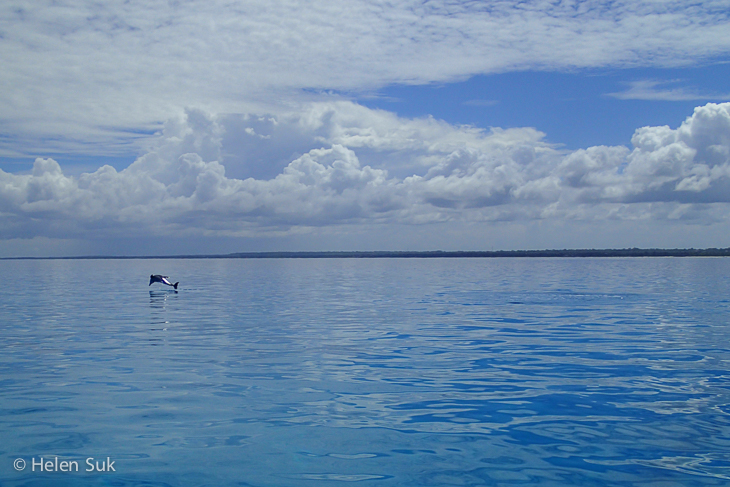 And, of course, after a day at sea, I just had to soothe my body with a massage at Peponi Spa.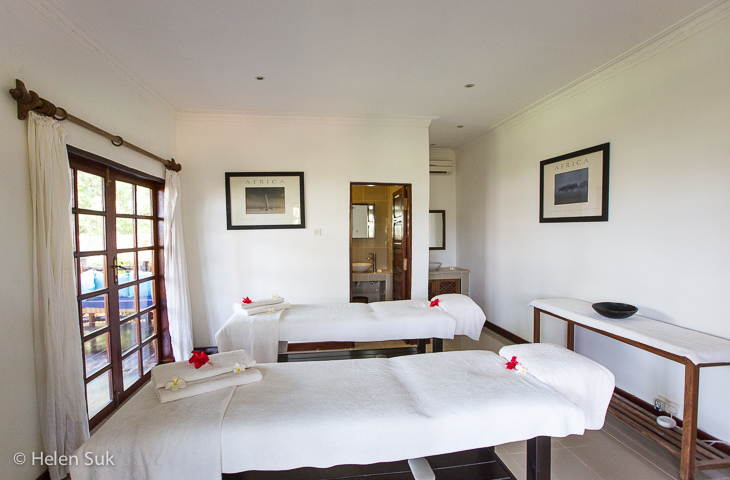 That's how I spent my time at Ras Nungwi.
But, after three days of Zanzibari bliss, sadly, I checked out. And I think I felt the thump of my sinking heart.
Pin This Post to Pinterest: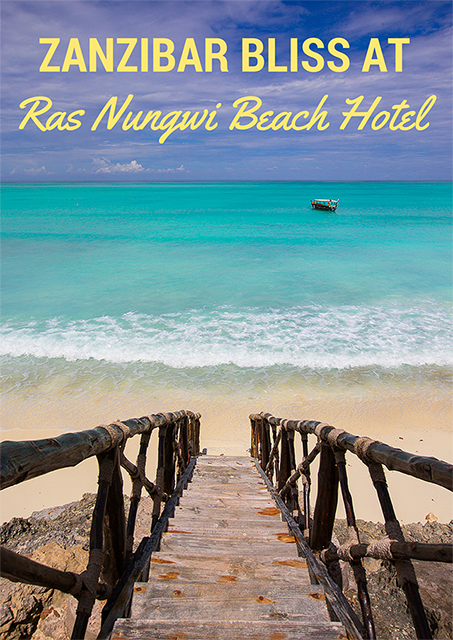 Many thanks to Ras Nungwi Beach Hotel for the complimentary services and discount for my stay.
Update: I was sad to learn that Ras Nungwi Beach Hotel was devastated by a fire in February 2017 but plans are in place to rebuild the property.