It's an inspiring tale of loss, honour and tradition. Kristen Jordan was just a teenager when her father passed away and she inherited an apple orchard on British Columbia's picturesque Saanich Peninsula. Then, out of the grief and misfortune emerged a ripe vision that was realized in 2007: Sea Cider Farm & Ciderhouse.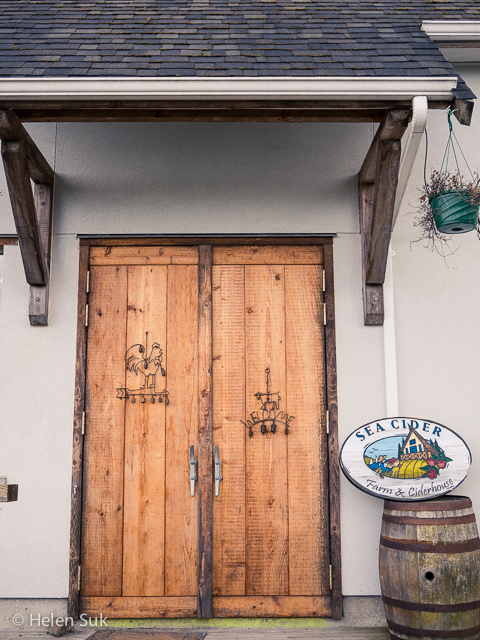 When I told a friend in Toronto about the weekend I had planned in Victoria, she was quick to suggest, quite emphatically, a Sea Cider visit. But little did I know I would become as captivated by its story as its unique blends of cider.
After a 20-minute drive from Victoria, I arrive at the tasting room, a tranquil space in a modern farmhouse with vaulted ceilings, giant cast-iron chandeliers and floor-to-ceiling windows overlooking the apple orchard.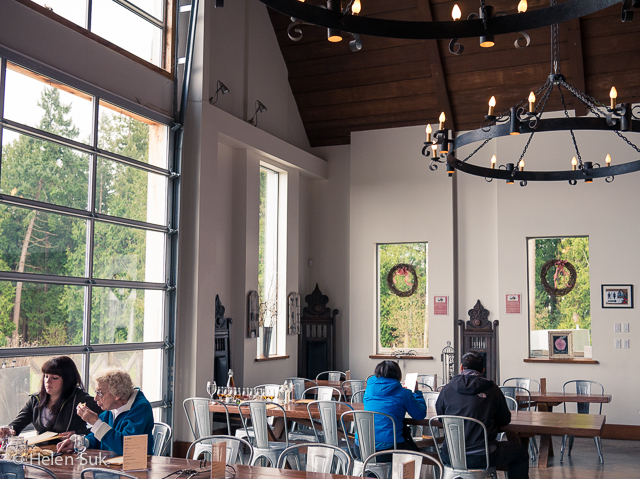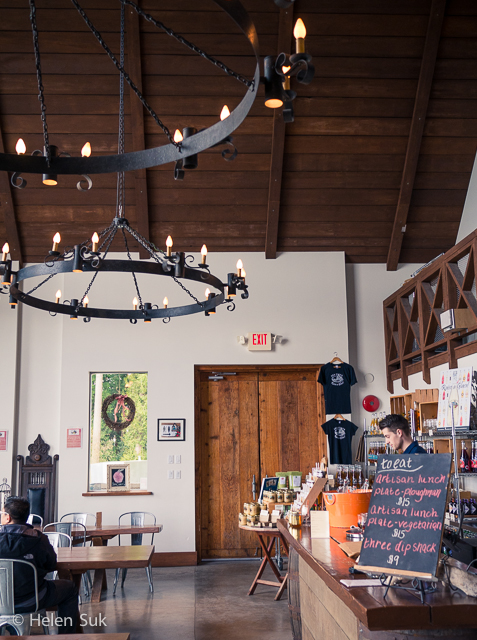 I'm offered a seat at a long, rustic table for the "Long Flight" – a tasting of their nine current ciders – accompanied by an artisan charcuterie platter proudly sourced from local farmers. The spread is simply too pretty to touch.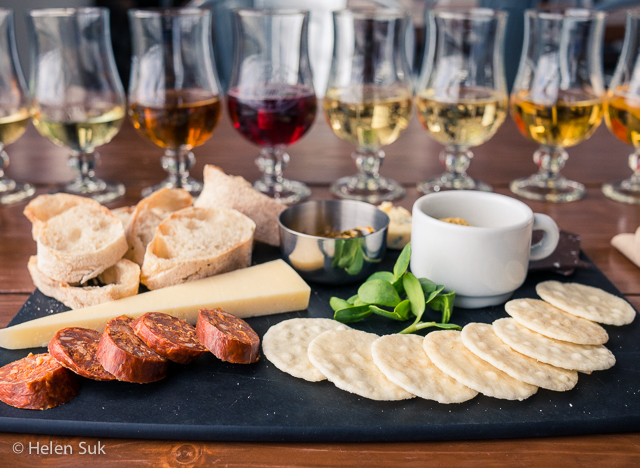 Sea Cider seeks to revive the once-lost tradition of artisan cider-making by pressing its apples with the rack-and-cloth method to create award-winning craft ciders. Most are made with the 60 varieties of certified organic apples grown in Kristen's own orchard, but some are sourced from others in the local farming community she fervently supports.
She recommends starting with the driest and working towards the sweetest, so I'm first introduced to the smokey and herbal aromas of Flagship, North America's first organic cider. Half-way down the row is Rumrunner, a cider the colour of caramel, aged for six months in rum-soaked bourbon barrels. The flight ends with Pomona, a dessert cider made with late-harvest crab apples in the style of ice wine.
But I'm completely taken by Pippins, a crisp variety with hints of pineapple. For me, it's a perfect, harmonious balance of flavours.
Thank goodness I didn't miss any of the ciders by selecting the shorter flight because I'm having way too much fun sampling all of them, even if I find some too dry or too sweet for my palate. With names like Wild English and Kings & Spies, each cider comes with its own history that takes me to places in my imagination no wine ever has.
And the lunch plate? It's as mouth-wateringly delicious as it looks.
Following a tasting, visitors are invited to tour the cidery and browse the selection of bottled cider and local, artisan delectables.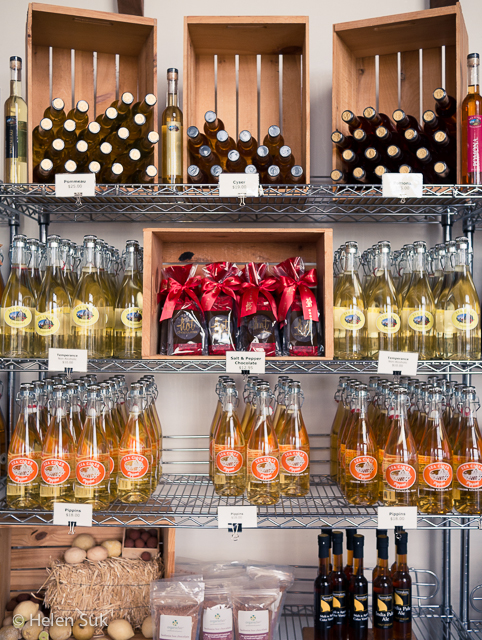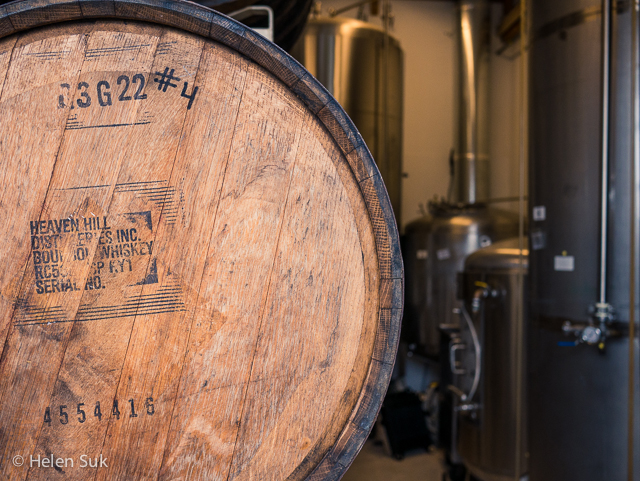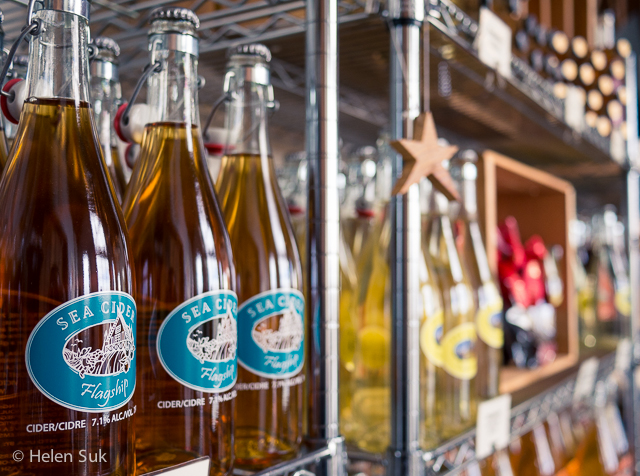 But, of course, bottles aren't easy to travel with, which is why Sea Cider also offers a shipping service that I've used myself.
For residents of Western Canada and even Washington state, you're the lucky ones: you'll find Sea Cider products in private liquor stores and restaurants.
Today, we're seeing a creative renaissance in the world of cider that has non-beer drinkers like me rejoicing, thanks to enterprises like Sea Cider.
What Kristen has created is a unique business that celebrates the diversity of cider, one that values quality and integrity above all else. Just as important, it honours her family history and the apple orchard she inherited from her father in her youth.
I can only imagine what her father would say if he could see the orchard now or the critically acclaimed Sea Cider business Kristen has built around it with her passion and care.
One thing's for certain: the world doesn't just need more cider. It needs more stories like this.
Pin this post to Pinterest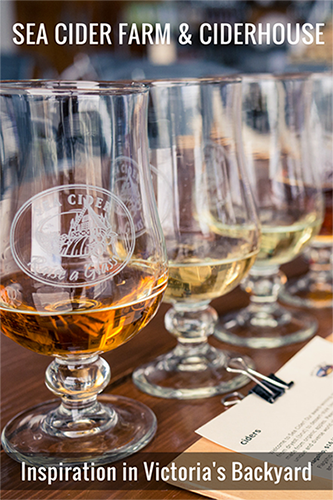 My tasting at Sea Cider Farm & Ciderhouse was complimentary but, as always, all views expressed in this post are my own.
For more things to do in and around Victoria, check my suggestions in this post.
Looking for accommodations in Victoria? Check out the hotel options on Booking.com. I earn a small commission if you click on their link and make a reservation through their site (at no cost to you). Thank you for your support!