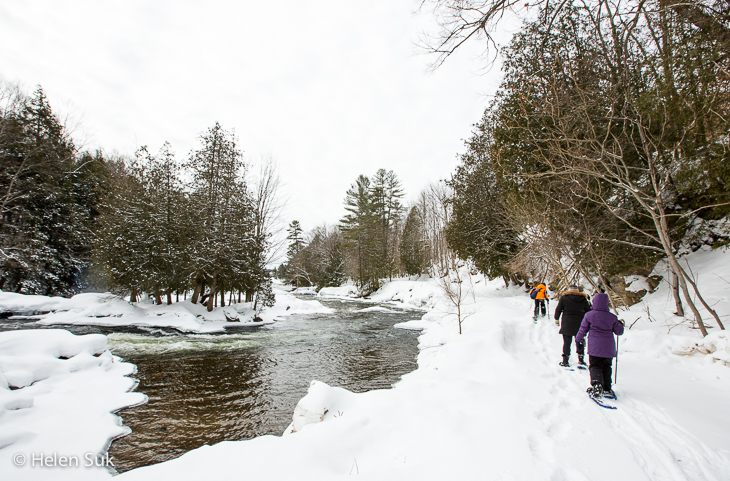 Well, Old Man Winter has been stubborn this year, hasn't he?
But just when I thought he had overstayed his welcome, I discovered the snowy bliss of the Minden Wild Water Preserve during a snowshoeing Ontario adventure.
Just 2.5 hours north of Toronto, this region is a 100-acre natural canoeing and kayaking facility on the Gull River. And in 2015, you'll see it in the international spotlight when it becomes the site of the whitewater events for the Pan American Games.
Of course, the paddling adventures take place in the summer but, during the winter months, the Minden Wild Water Preserve is transformed into a snow-covered scene right out of a fairytale—with the perfect trails for snowshoeing.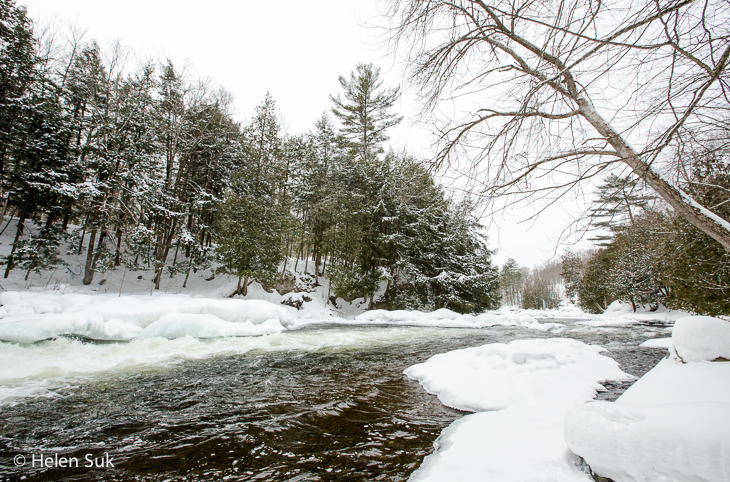 Along with friends Mary (Calculated Traveller), Sharon (Dream Travel Magazine) and Vanessa (Turnipseed Travel)—also snowshoeing novices—I donned my new footwear for an afternoon of exploration led by Yours Outdoors, a team of "experience leaders" dedicated to sharing with visitors the beauty, heritage and culture of the Haliburton Highlands.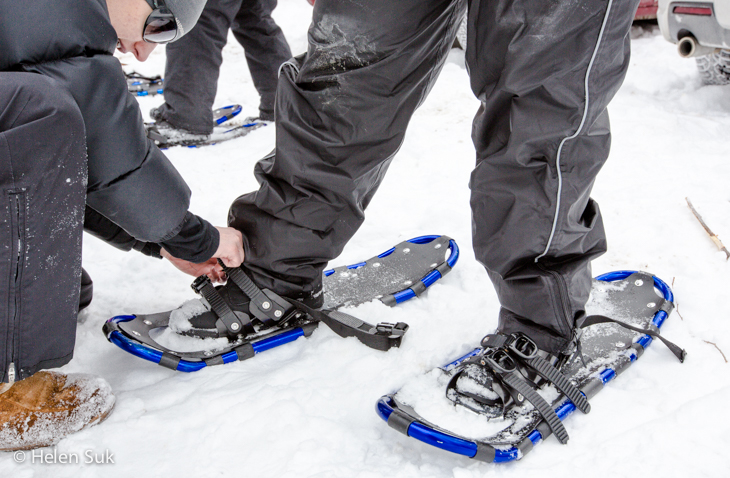 You'd think the gentle slopes intimidated us, but this was a light hike dictated by nothing but our comfort levels.
And we were in the best possible hands: Our guide Maria not only holds a Bachelor of Recreation and Leisure Studies, but diplomas in Parks & Forest Recreation and Adventure Tourism. And, if that isn't enough, her experience as an outdoor guide is equally extensive.
It was like being a guest in the home of someone who wants nothing more than to display its best features. But, instead of oil paintings and fine china, it had artwork of the natural kind: forests, rolling hills, snowdrifts and a free-flowing river running through it. We were introduced to the different species of trees and the sharp claw marks left by bears that couldn't resist climbing them.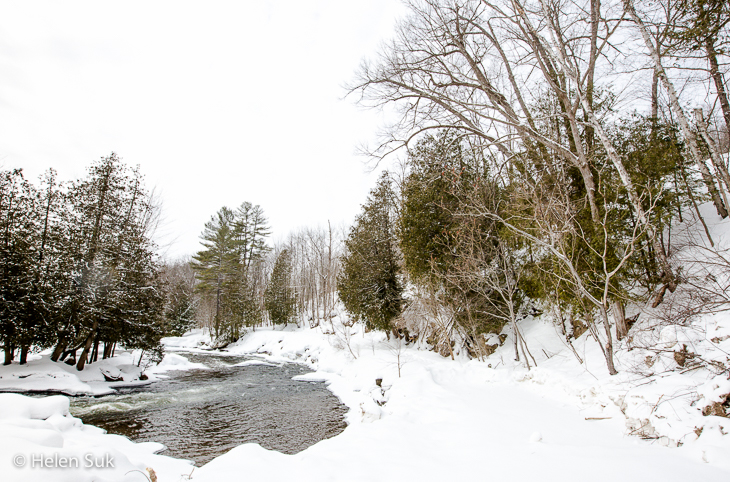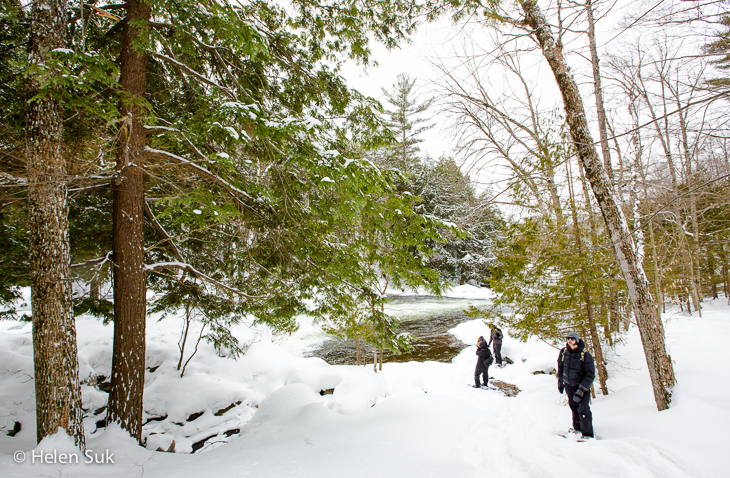 There were some slips. There were some clumsy falls. But they only tickled our spirits, providing comic relief between the "oohs" and "aaahs" on the trail.
It was an afternoon of natural beauty I seldom see, not to mention easy exercise—a perfect weekend getaway I hope to make an annual winter tradition.
Thank you to Yours Outdoors and Ontario's Highlands Tourism for making this day possible.
Pin this post to Pinterest