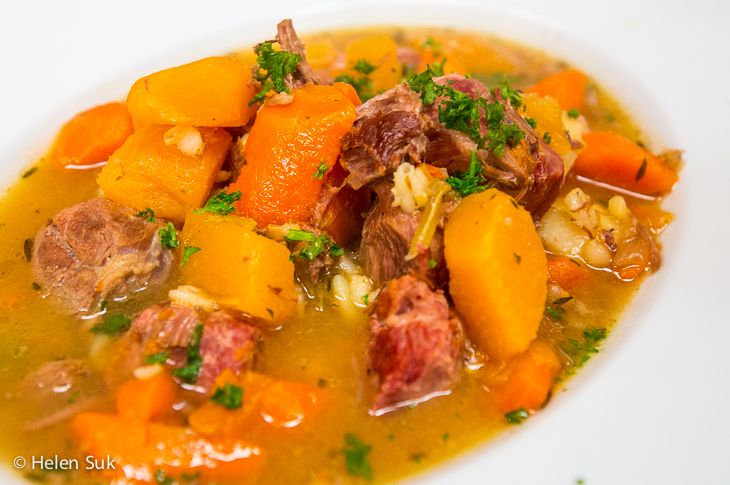 In a recent post about my highlights of Ireland, I shared how Irish food took me by surprise—in the most delicious of ways. Let's face it: visitors don't make the journey to the Emerald Isle for its cuisine. But they should.
The days of a ho-hum, meat-and-potato diet are long gone and have made way for a burgeoning food culture that continues to reinvent itself throughout the country. From Dublin to the counties of Clare and Kerry, my stomach was led to restaurant tables where I stuffed myself silly with Ireland's best culinary offerings that today are proudly traditional yet innovative.
First, a word about sodium: What immediately satisfied me was its moderate use. Our North American obsession with all things salty is both unhealthy and an assault on our taste buds, yet we've normalized it as a dominant feature of our food culture. It's no wonder so many visitors describe Irish food as bland—they're simply high on sodium. But kick the addiction and the meals' natural flavours shine.
As I tasted my way through Ireland, I indulged in traditional favourites. And what better way to start than with a full Irish breakfast complete with baked beans and blood sausage, a.k.a. black pudding? My personal preference, it turns out, is white pudding but its blood version is worth trying at least once.
Nearly all my meals, both traditional and contemporary, were consistent in its theme: they were prepared with a deep connection to the land. Chefs honour the island's local bounties and artisan food producers to give diners a true farm-to-table experience. Ireland's defining foods—dairy, lamb, beef, seafood and, of course, more variations of the potato than you can ever imagine—are featured on menus from coast to coast. (For more on the spud, see my post about how Ireland taught me to respect the potato).
Killarney
In Killarney, I dined in the lap of luxury at The Garden Room Restaurant in The Malton, a Victorian landmark hotel about to celebrate its 160th birthday. Executive chef Stephen O'Leary sources his ingredients from local suppliers but also oversees the restaurant's herb and vegetable garden on the grounds of the hotel to serve memorable, classical dishes.
It was here where I was introduced to samphire, a mineral-rich sea vegetable that I'd consume religiously if only it was available in my home city. Making an appearance with more regularity on Irish menus, it adds an earthy, scrumptious texture to seafood.
Search for hotels in Killarney here.
Cork
The award-winning Farmgate Café located above the historic English Market is a highlight for food-loving visitors seeking a unique experience. Using fresh, local produce delivered directly from the food stalls downstairs, the Farmgate team serves up rustic, quintessentially Irish fare that's simple but no less inspiring.
After my meal, I toured the floors of the market downstairs to meet the food producers for myself. Together, the Farmgate Café and English Market make for a stimulating afternoon for food lovers.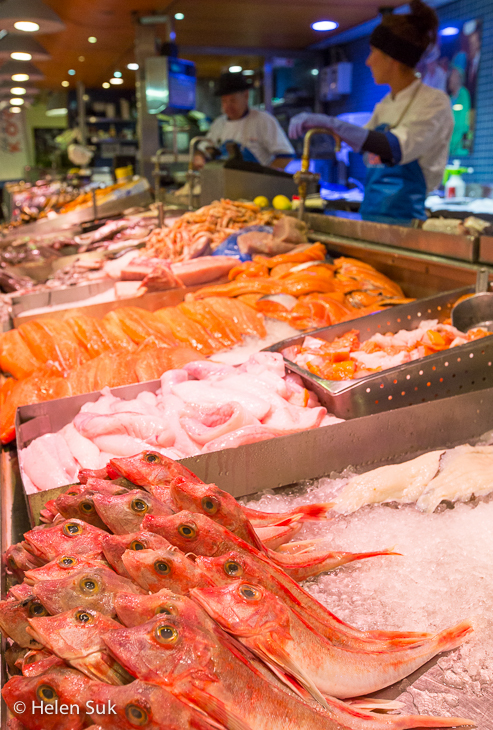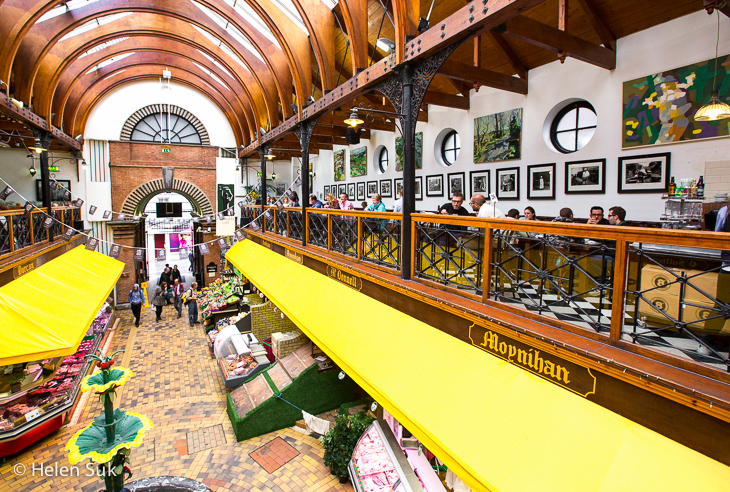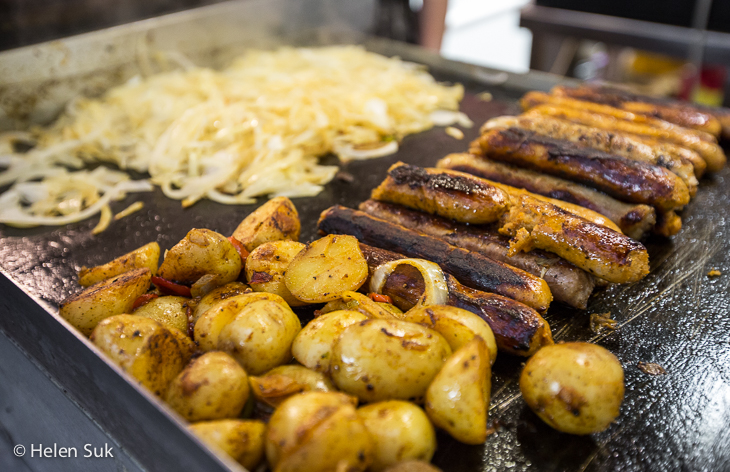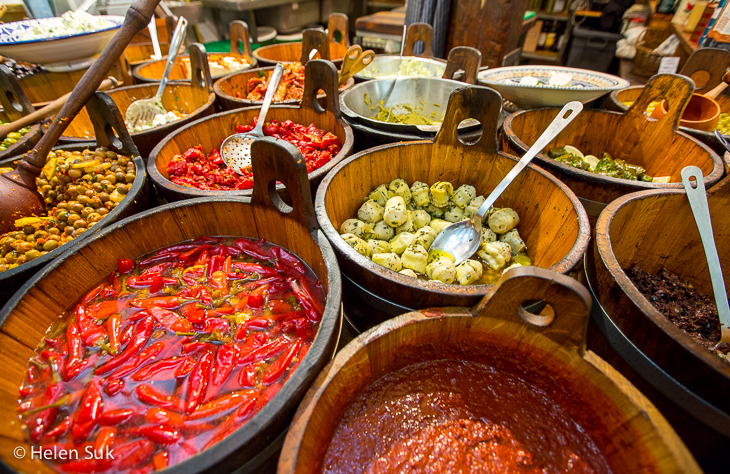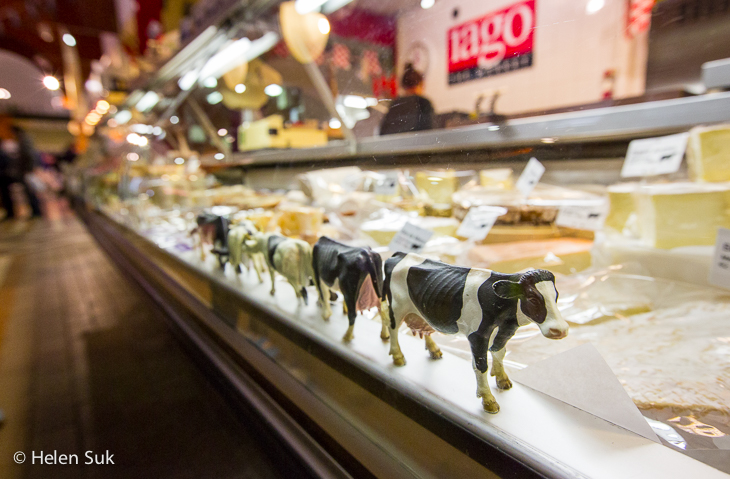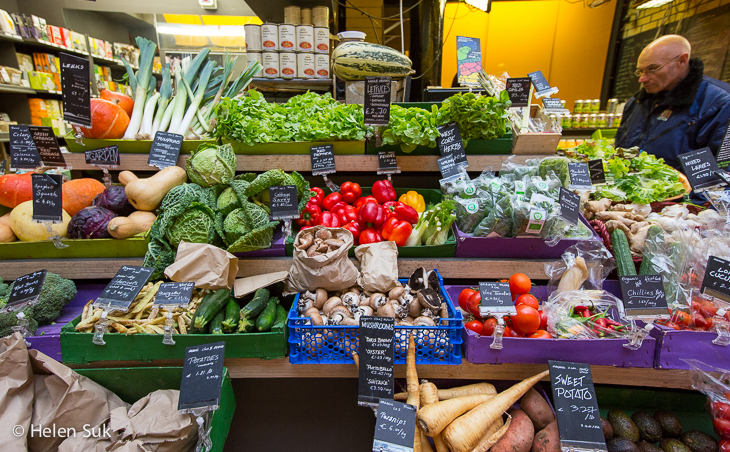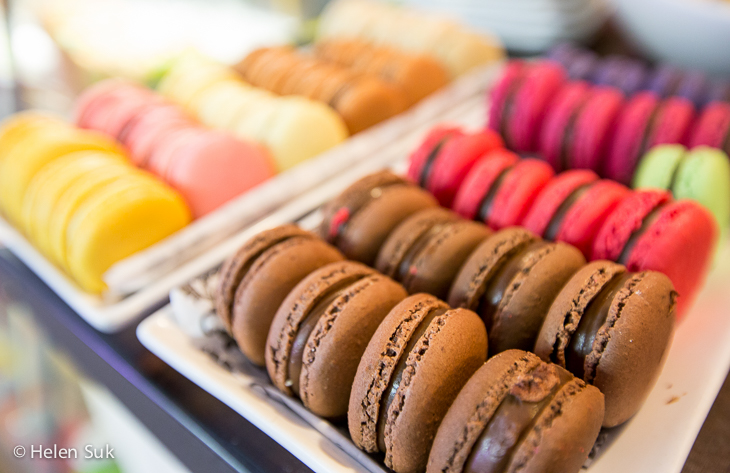 Market Lane also relies on the English Market for indigenous ingredients and artisan products to offer a traditional yet internationally influenced menu with tantalizing dishes that include falafel and chorizo sausage. And monkfish, I'm told, is gaining a foothold in the Irish food scene.
Search for hotels in Cork here.
Dingle
At the family-owned Chart House restaurant, a winner of multiple awards, Head Chef Noel Enright creates his menu based on quality, seasonal ingredients from local producers. It's uncomplicated Irish cuisine at its best, and enhanced—not overpowered—by garnishes and flavourful sauces. It was a splendid meal that had my fellow diners gaping at what must have been the tallest steak I've sliced a knife into.
Search for hotels in Dingle here.
Dublin
Above the oldest independent bookshop in Dublin overlooking the Ha'penny Bridge is The Winding Stair.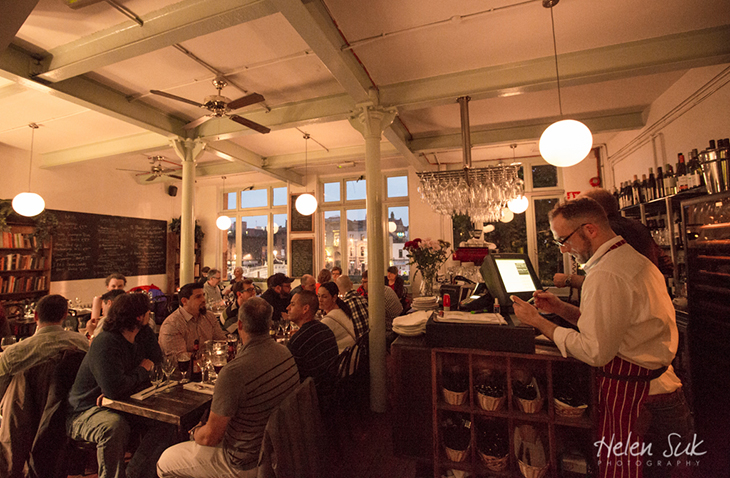 Named after a Yeats poem, it's a hot spot for the creative community and where I nourished myself with an outstanding meal that started with Wicklow crab claws on toast with chunky avocado, pink grapefruit, cherry tomatoes and crumbled ham (I still dream about it).
Incorporating produce from local, artisan providers, The Winding Stair elevates Irish home cooking to a level of blissful creativity. Just as important: it's where I ate my first cockles (and I love saying it).
After a week in Ireland, I was longing for the diverse Asian fare I often eat in Toronto so when my friend Denise, a Dublin resident, suggested dinner at Saba, I heartily but warily accepted (how good can Asian food be in Ireland?). Meaning "happy meeting place", Saba serves up Thai and Vietnamese dishes in a chic setting where diners can be inspired by the impressive photography that adorns its walls.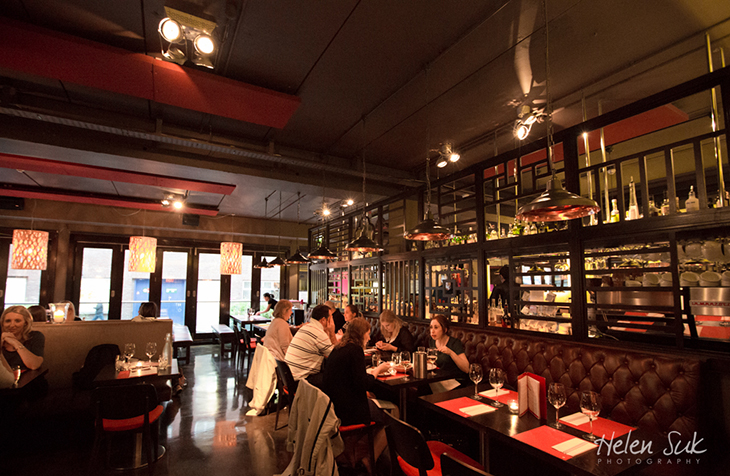 While the herbs and produce are brought directly from Bangkok each week, the meat and seafood are sourced from Irish suppliers. Behind Saba's award-winning reputation is executive chef Taweesak Trakoolwattana,  a man with a long, distinguished career who once cooked for the King and Queen of Thailand. I arrived there with skepticism but I should have left it at the door—my massaman chicken and phad thai were delicious.
Search for hotels in Dublin here.
Galway
It just so happened that my visit to Ireland serendipitously coincided with Galway's International Oyster & Seafood Festival. Attracting over half a million visitors to the west coast every September, the extravaganza is considered the second most recognized festival in Ireland (next to St. Patrick's Day) and the longest running oyster festival in the world. I expected a deluge of people but, as Denise and I arrived on the last day, the crowd was manageable, and we took in the oyster shucking, seafood tastings and musical entertainment in relaxed style.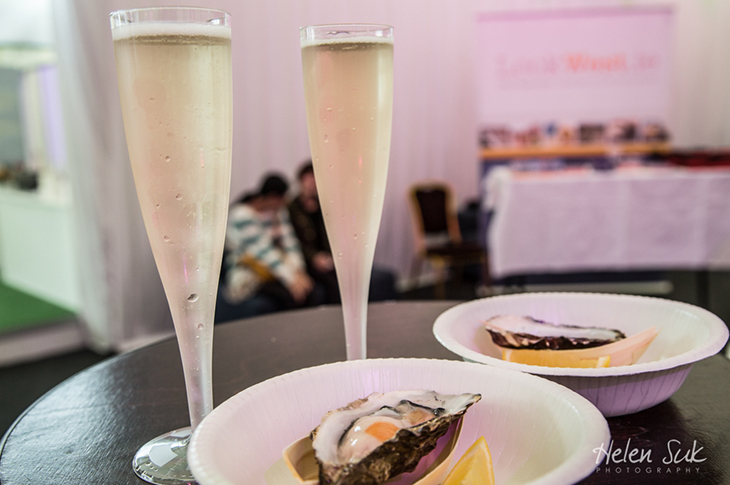 Search for hotels in Galway here.
With a history marked by civil unrest and famine, Ireland has emerged from its struggles as a nation that has claimed its place on the culinary map and, while its food scene has opened itself up to international influences in innovative ways, it hasn't lost touch with the earth or its cultural roots. Chefs are taking their once humble food heritage to new heights, making Ireland a worthy culinary destination in its own right.
Pin this to Pinterest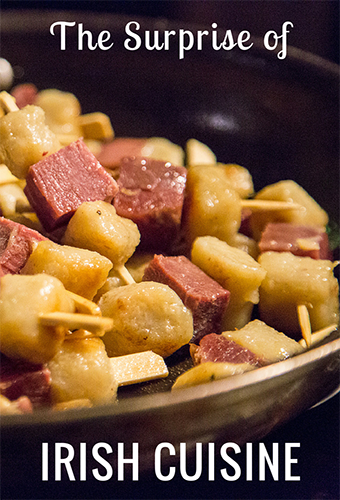 Disclosures: Some of my meals were provided courtesy of Fáilte Ireland (National Tourism Development Authority) but all opinions expressed about the deliciousness of my meals are entirely my own. This post also includes affiliate links that allow me to earn a modest commission from Booking.com if you click on them and make a hotel reservation. Thank you for your support!