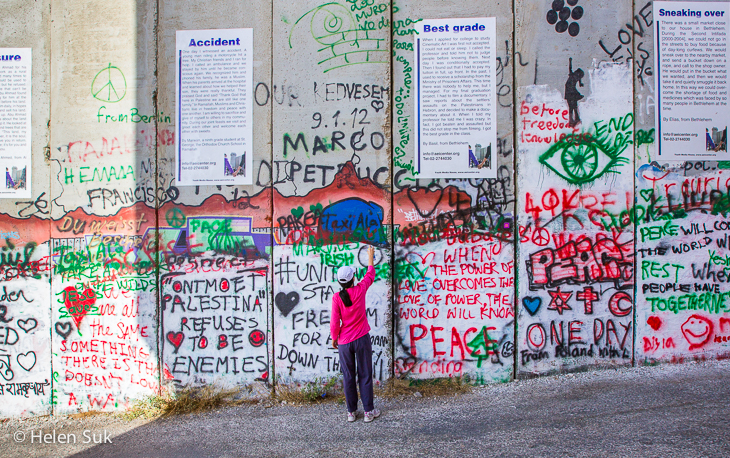 If you haven't heard, Facebook has recently come under fire for adding a safety check feature for Parisians after last week's terrorist attacks so they could let loved ones know they were physically unharmed. 

It's a welcome and considerate gesture in their time of crisis.
Except that neither this option was made available after the double ISIS bombings in Beirut that killed over 40 just the day before, nor was anyone given the option to superimpose their profile photos with the flag of Lebanon to show their solidarity with the country when our Facebook feeds flooded with red, white and blue.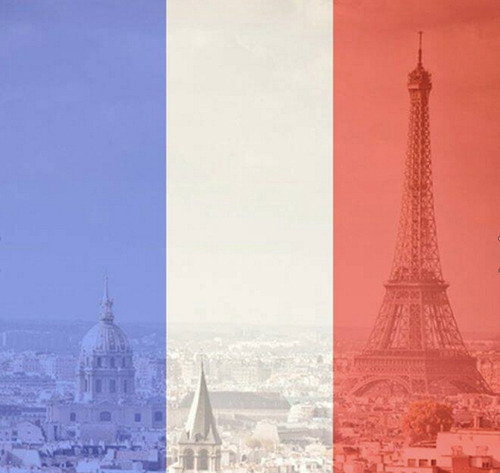 If we want to take this further: where were these Facebook features for the terrorist blasts in Iraq that killed 26 (also last week), the nearly 100 Turkish lives lost in the Ankara explosions last month, the 147 university students massacred by gunfire at a Kenyan university last April or the slaughter of possibly 2,000 Nigerians — mostly children, women and the elderly — by Boko Haram in January?
Undeniably, all this amounts to a selective expression of grief and condemnation, thanks, in part, to our heavily biased news coverage. Articles now circulating on the internet have accurately brought this to our attention.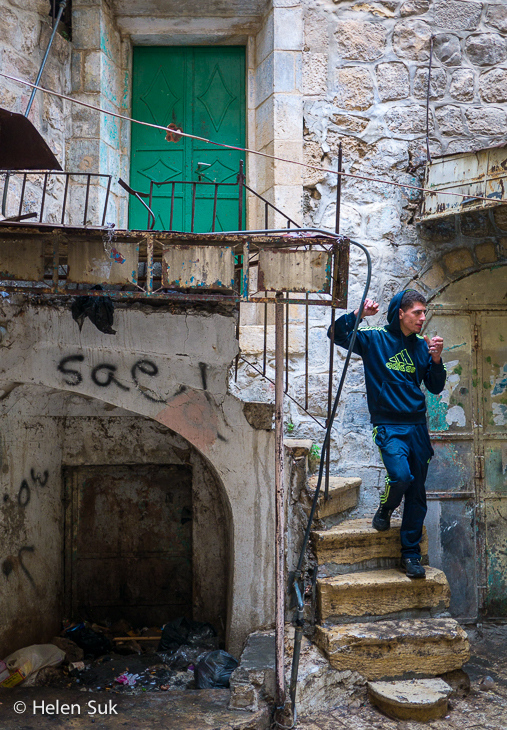 Then I started reading the harsh judgments aimed at French sympathizers, shaming the Western outpouring of support for France and (until now) the almost complete absence of it for Lebanon.
But identifying with and feeling the pain of a country that so closely shares our values and lifestyle is both a natural and predictable psychological reaction. Many of us in Canada and the U.S. also relate to France through relatives or personal travel experiences (and, for those in Quebec, language and history). If we don't have a connection, we long for one: we dream of stealing a kiss atop the Eiffel Tower, breaking into a flaky croissant and clinking our glasses of Chardonnay while overlooking the Arc de Triomphe in the distance.
Having said that, Facebook is a social media platform used across the world, and the criticism brought against it by the Lebanese, both within the country and the diaspora, is wholly warranted following the attack in Beirut. How can we possibly assert they aren't worthy of the safety check and symbolic show of solidarity too?
I spent last month in the Middle East where many experience, or have experienced, hostility and violence with unimaginable frequency. If they haven't been directly affected by it yet, they're surrounded by it. I didn't even have to step foot in the war-ravaged countries of Syria, Iraq or Yemen to meet them: Israelis, Palestinians, Syrian and Eritrean refugees.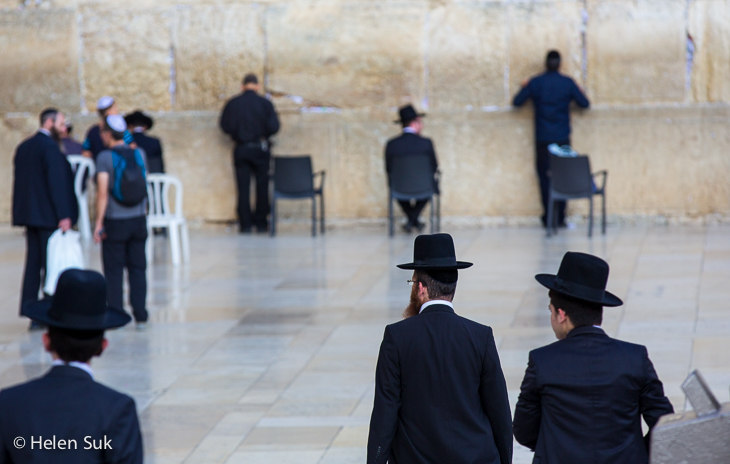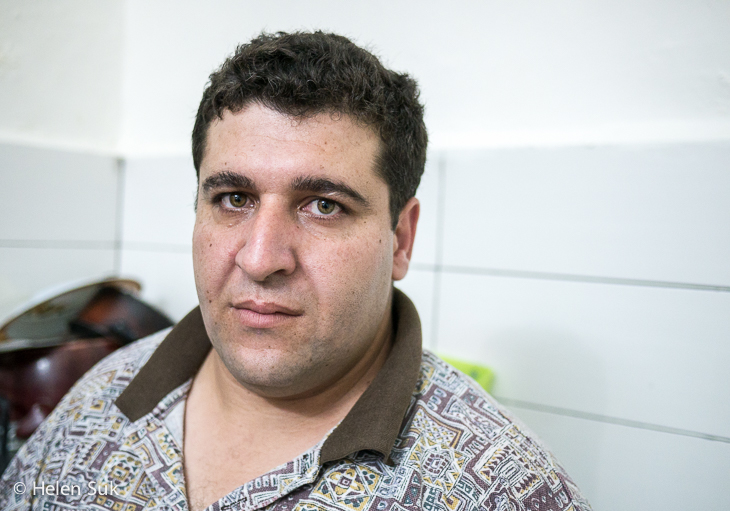 Those who live their daily lives in this climate of fear and persecution don't have the luxury of waking up from the nightmare.
But it gets worse: their invisibility to, and neglect by, the international community brings a feeling of deep hurt, utter hopelessness then, of course, indignation. Our indifference tells them their lives mean nothing because they're either different or just too far away to matter.
One Syrian refugee I met in Jordan seemed to have reached a point of defeat, shrugging because he has little choice but to accept his lot in life. But then, a sliver of hope and determination: he told me he'll save the money he earns from his job as a restaurant server (despite being highly educated, his employment options are scarce) to make his way to Germany, from where he believes he can finally pull his family out to safety — if it's not too late. Until then, he'll continue to send money to them in Syria.
In Tel Aviv, I met a Christian Eritrean man who fled the unrest in his country after a precarious, week-long journey across Egypt's Sahara Desert. Now he works as a beach attendant. It's not the job he had hoped for at his age but he is among the lucky; African asylum-seekers can no longer enter Israel through Egypt now that the two countries are separated by a fence. 
Israelis can't walk the streets without the fear of being stabbed to death.
Palestinians continue to live under military occupation.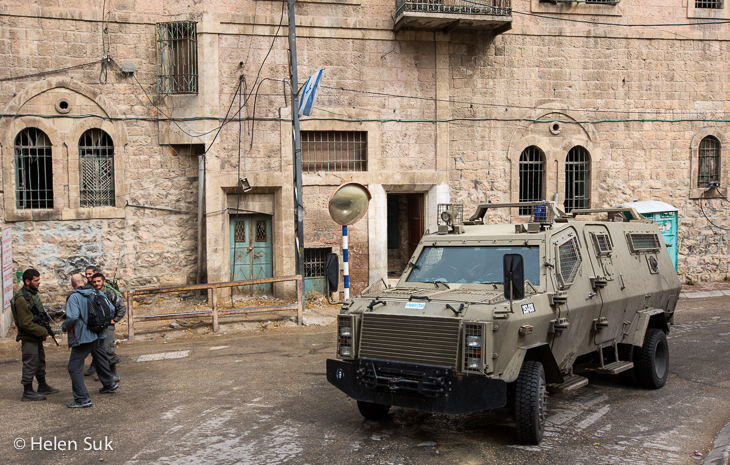 My month in the Middle East had a profound impact on me, and not necessarily in ways that were pleasant. My fortune in the lottery of life afforded me the freedom to leave immediately if the security situation took a drastic turn for the worse but, for many who live there, that choice is a privilege as distant as the safe havens they desperately want to reach.
Despite the militarization, surrounding violence and anguish, I also found comfort in my distant Middle Eastern neighbours. If travel and photography have taught me anything, it's that goodness, beauty and inspiration exist in almost everyone, even in seemingly ugly or hostile wastelands. And although the people who call these corners of the world home may be geographically distant or appear different, most of them are, once you encounter them, so human, so familiar.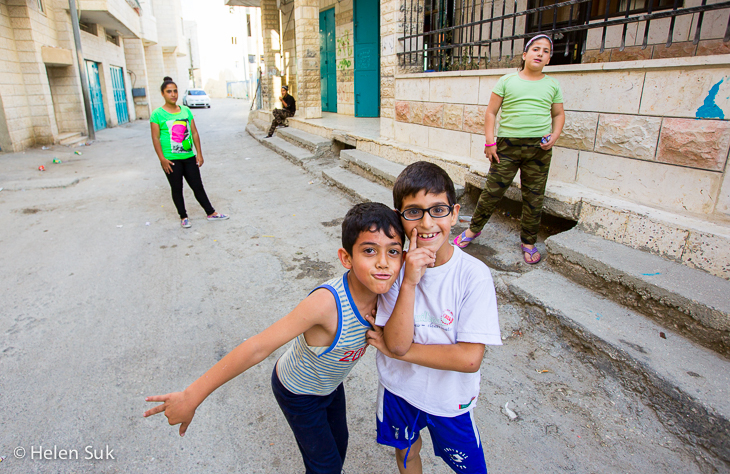 To feel connected to them by this humanness is one of the greatest gifts of travel. So too are the lessons they teach me: that in the magnificent, infinite variety of societies around the world, there is more than one way to live, that our lifestyle and ideals in the West aren't necessarily the best, as much as we like to believe they are.
If you've travelled for more than a beach vacation and margaritas, you will attest to this. I know, however, we don't all have the time, freedom or desire to see the world this way. I have fewer constraints in life than most of my friends, giving me the opportunity to travel as much as I do, as well as the life-altering exposure that comes with that privilege. I share my experiences in posts like these, but I'm just an ordinary Canadian who loves to travel. My tale is just one among millions.
As I type, stories of the harrowing kind from last week's victims continue to ripple out of France — stories to which we instantly relate like a reflex reaction, shocking us and offending our Western values and sensibilities. We see ourselves in Parisians; the loss of their sense of security means the loss of ours too.
New narratives are also either emerging or resurfacing from Lebanon and beyond — from places that, until now, have been mere mentions drowned out by the onslaught of news headlines more "relevant" to us. Thankfully, we're starting to listen.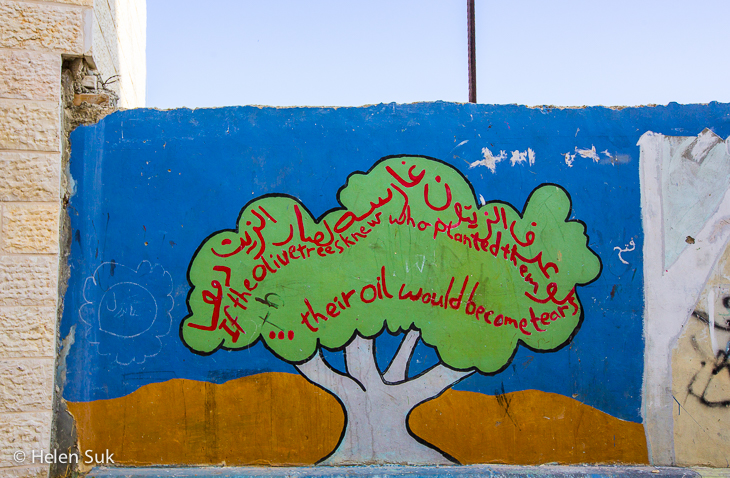 So I won't judge anyone who visibly mourns for France but not Lebanon. If anything good has come out of the Paris disaster in its immediate aftermath and the outcry it has elicited from the world's neglected, perhaps it is this: the heightened awareness that suffering is universal, that our well of compassion is deeper than we imagined, and that we can extend our arms wider than we thought possible.