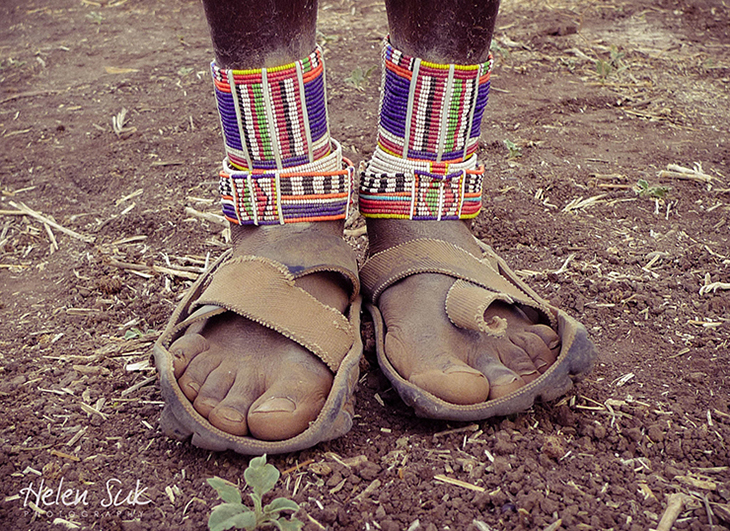 These shoes are made for walking, and that's just what they'll do. For a long time.
If you've travelled through Africa or Mexico, you may have come across black tire sandals like these. Recycled out of — you guessed it — old rubber tires, this low-cost, time-tested footwear is phenomenally durable; some even say indestructible.
In Kenya, they're sold at street markets in piles and commonly worn by the Maasai, a semi-nomadic tribe. Their distinct, flaming-red robes are eye-catching, a burst of colour in the dry African bush, but their feet caught my attention too.
Torn straps? Who cares. It's the sole that matters.
Some might call tire sandals primitive, but when looking at this young warrior's feet that roam endless stretches of savannah, I see sensibility and resourcefulness.
Why let things like unused tires go to waste?