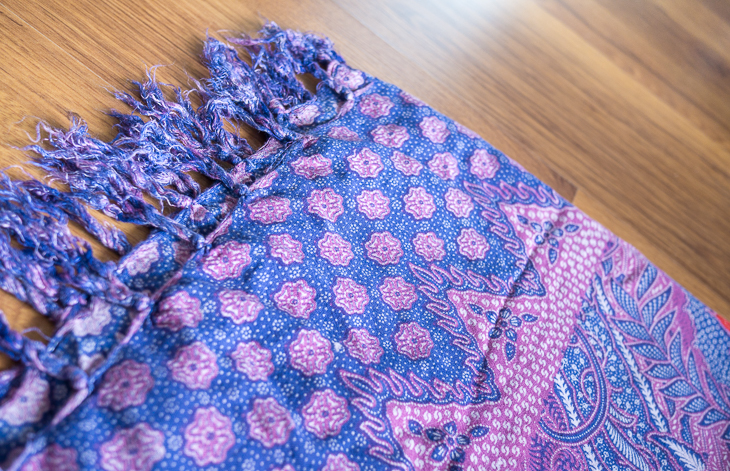 When it comes to travel clothes and accessories, I have my favourites, from a scarf that keeps my valuables secure to footwear for various environments.
Some of these items combine style with utilitarian value; others, not so much… because there are just those times when comfort takes precedence over aesthetics.
Quick-drying clothes
Rarely will you find me wearing jeans on an overseas trip. They're impractical: thick, heavy and, when you sweat profusely or get caught in the rain, they take forever to dry, especially in humid destinations. Instead, I pack moisture-wicking, quick-drying apparel to avoid that uncomfortable feeling of damp clothing against my skin. My favourite is this Royal Robbins Lt. Expedition shirt, which is also ultra-thin, wrinkle-resistant and offers UPF 50+ protection (also available for men).
Convertible pants
You might find yourself in various weather patterns in one trip. Instead of packing both shorts and pants, convertible trousers allow you to zip off the legs and turn your pants into shorts. I almost always travel with my North Face Paramount convertible pants which are also water-repellent and quick-drying.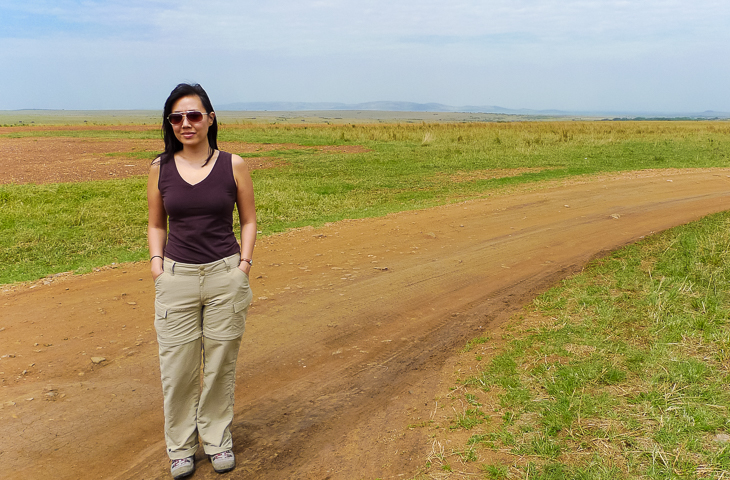 They're available for both women and men.
Columbia insect-repellent clothing
If you attract mosquitoes the way I do (their love is unrequited), you'll want to check out Columbia's line of clothing made with Insect Shield/Blocker technology and UPF protection. The odourless repellent is built into the fabric and lasts about 70 washes, which I prefer over spraying my skin. So far, it works. Ingenious, right? I love my Columbia Bug Shield shirt but it seems to be discontinued. Amazon, however, offers plenty of other insect blocker clothing by different brands for both men and women.
SHOLDIT scarf with a hidden pocket
This is brilliant: an infinity scarf with a secret zippered pocket large enough to store a passport, phone, money, keys, tickets and cosmetics. Don't want to carry a purse? Wrap the SHOLDIT scarf around your neck and surreptitiously keep your valuables easily accessible and secure, literally right under your nose. When you're not travelling, it's handy for concerts, sporting events or any place where you'd rather go purse-free. Of course, overpacking the pocket will weigh it down and create bulge, so take it easy on the contents.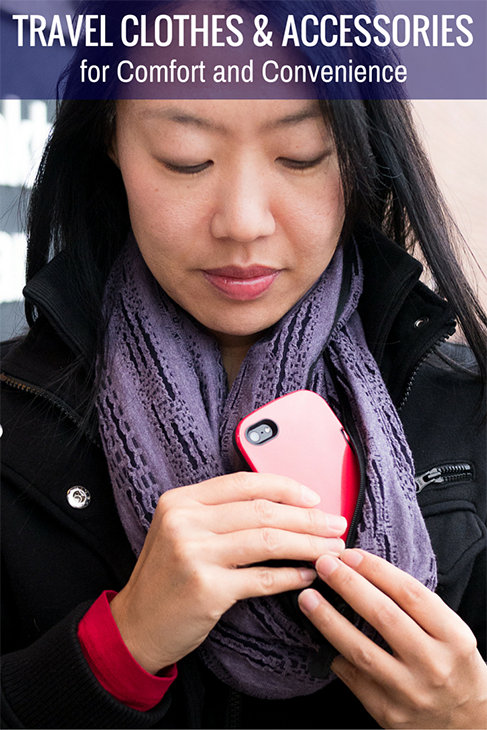 My SHOLDIT is a little heavy for the summer so I wear it in the fall, winter and spring, but it comes in a variety of colours and fabrics (including lighter weight material). Here's a video that demonstrates how to wear it.
Sarong
It's a scarf, skirt, beach cover-up, beach spread and bed sheet. The number of uses you can get out of a sarong are virtually unlimited. It's also useful when visiting religious complexes that require covered shoulders and legs (sarongs are mandatory for both men and women in Balinese temples, for example). In Southeast Asia, they cost only a few dollars and they're gorgeous.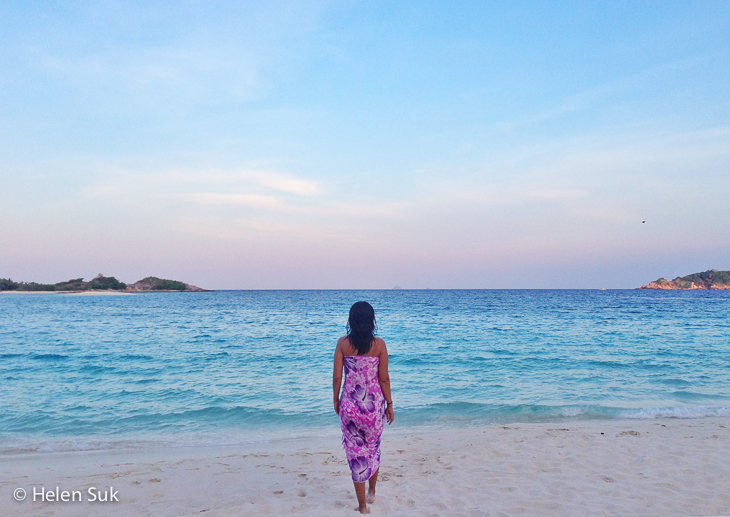 For a full list of the many ways you can use a sarong, check out this post by my friends at The Planet D. 
Rashguard
This upper layer of stretch material provides much-needed protection from the sun during water activities such as surfing and snorkelling.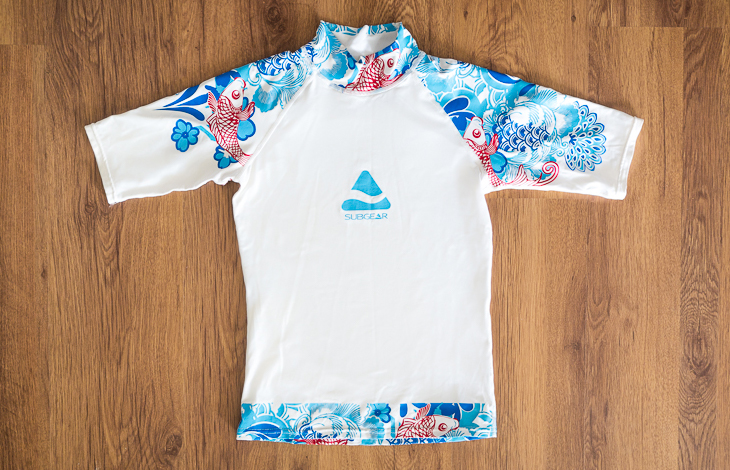 Sunscreen eventually washes off and you don't necessarily feel the scorching rays when you're splashing about in the ocean, so I suggest wearing a rashguard to prevent that nasty sunburn.
Sewing kit
I've torn a shirt, lost buttons — name the wardrobe blunder and it's happened to me. I make sure my travel sewing kit includes a pair of mini scissors, which serves other purposes like cutting difficult-to-open condiment packets. It takes up next to no space in my suitcase or backpack. Tip: have a look in your hotel room; sometimes a sewing kit is offered as a free amenity.
Footwear
So I have a thing for shoes.
Teva Mush flip-flops
Over the years, I've purchased four pairs of Teva Mush flip-flops in different colours — they're the most comfortable flip-flops ever to grace my feet. Made with arch support and squishy, ultra-soft EVA, they have the feel of, well, mush.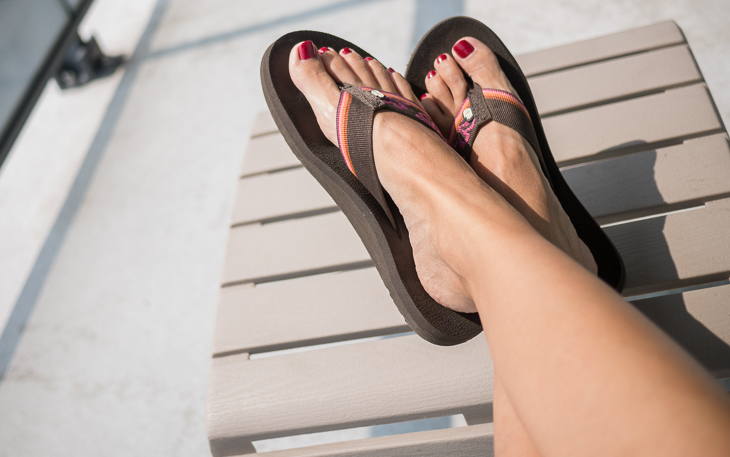 Wearing them is like treading on spongy dough and, after a while, the footbed even moulds to the unique contours of my feet. They come in various styles (even as sandals), but the Mush II flip-flops are my go-to pair (also available for men).
Teva Hurricane XLT sandals
These sandals are ideal for rugged, outdoor adventures, and for those who value comfort more than making a fashion statement. The EVA footbed is contoured, providing arch support for my feet, and the straps are adjustable.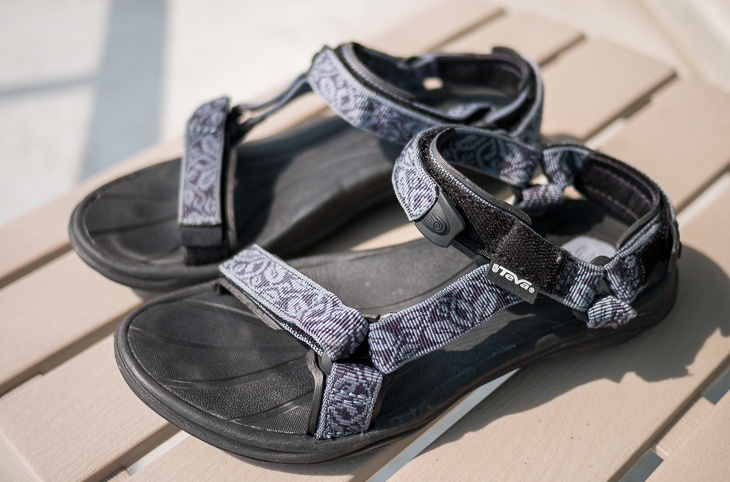 If they get wet, I just rinse them with water and they dry quickly under the sun. The Teva Hurricane XLT sandals are made for both men and women.
Keen Venice H2 sandals
Recommended to me by my guide in the Galapagos Islands (you can read my specific packing list for this destination here), these popular, closed-toe water sandals are undisputedly the antithesis to all things sexy but they're light, durable, comfortable and breathable.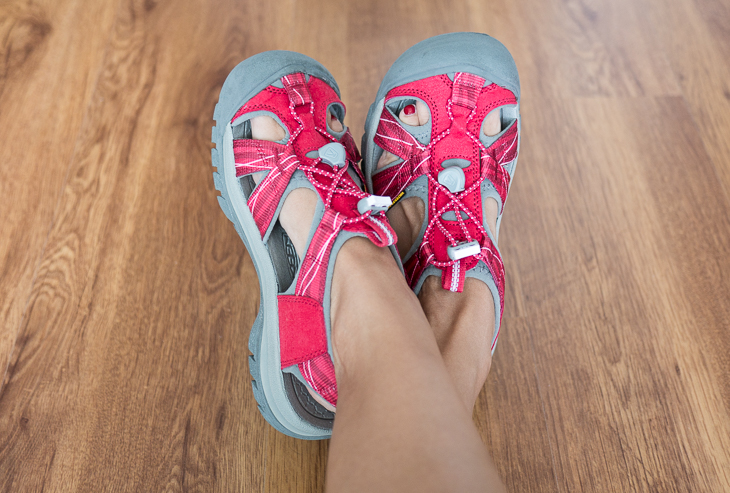 They provide excellent support and traction to withstand rough landscapes, and the toe shields provide protection for the digits on your feet. You can wear the Keen Venice H2 sandals through rivers and in the ocean at low tide. Oh, and they're machine-washable. They come in a variety of colours for both women and men.
Hiking boots
Unless a trip takes me only through the urban jungle, my hiking boots come with me even in warm climates for two reasons: 1) They provide the utmost protection for my feet against the natural elements and on all types of turf 2) On rugged terrain of varying elevations, I require robust ankle support, particularly for my left ankle which I've sprained multiple times and have, as a result, permanently damaged the ligaments. My Timberland boots have been discontinued but when it's time to replace them, I'll buy these by Merrell: high-cut, lightweight, waterproof and comfortable (I've already tried them on). Tip: hiking boots take up valuable space in your luggage, so I suggest wearing them while in transit.
Indoor slippers
If you're like me and hate the feeling of dirty feet, consider travelling with a pair of cheap plastic slippers to wear indoors. A pair of thongs will do the job in tropical destinations but in colder climates, you can't wear them with socks, so I travel with slippers that don't come with a strip of material between the toes. Plastic footwear can also be worn on the beach, at a pool or in public showers (foot fungus? no thanks), and they're easy to clean with soap and water. You can find them at your local dollar store but here's a pair that's actually mildew-resistant.
If you have favourite travel clothes or accessories to add to this list, please leave your suggestions in the comments below. I'm always on the lookout for smart travel products!
And for travel safety accessories, check out this post.
Disclosure: The SHOLDIT scarf was sent to me for review purposes; rest assured, however, I've offered my honest opinion of the product. I also earn a small commission if you click on the links in this post and make a purchase through Amazon at no cost to you (thank you for supporting my blog!).