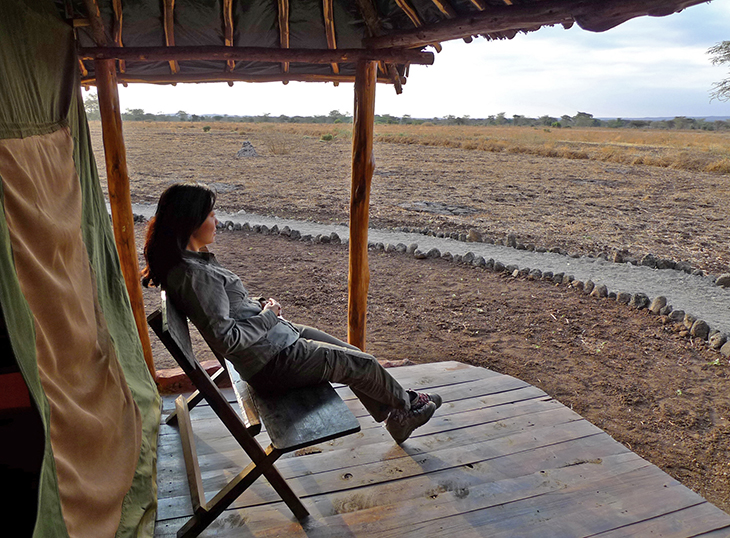 After years of complacency, I've answered the call of the open road.
But no one told me it would be this hard: that surrendering the only home I've ever called my own would trigger my deepest insecurities, feel like a psychic and emotional amputation, and leave me inconsolable for days. Or that, despite the realization my passions lie elsewhere, leaving my marketing career and co-workers of nearly a decade would make me feel orphaned. Or, worse yet, that I'd think I made a grave and irrevocable mistake as everyone around me settles into a comfortable, rewarding life of marriage, children and home ownership.
But here I am.
And I feel better than ever.
In fact, today, I'll be flying across the Atlantic to start an adventure spanning multiple countries, including Turkey, South Africa, Mozambique, Uganda and Rwanda over, I don't know, maybe two months.
After that, I'll briefly recharge back in Toronto, then make my way to even more far-reaching corners of the world while continuing to blog and pursue freelance work in travel writing, photography and social media marketing.
I'll be on a quest for beauty, new cuisines and glorious experiences in the hopes of fulfilling some dreams and inspiring others to do the same.
But, most importantly, it will be about the life lessons. Sure, I'll be partnering with travel brands and, at times, hosted at swanky hotels, but that won't dampen my curiosity and desire to learn. I'll continue to explore all the things that connect us, regardless of skin colour, creed or geography. There's a comfort in knowing first-hand that a smile in small-town Vietnam is just as radiant as the one my friend graced me with yesterday; that a laugh in a remote village in Peru can be just as jubilant and contagious as the ones I shared with my family last night at the dinner table; that tears of joy and sadness flow from the same visceral place deep within all of us.
But the lessons aren't just about the human kind. In 2011, an eye-opening safari through Kenya impacted me in profound ways, kindling a new reverence for the world's wildlife. 
In my own vast country, a recent trip to Tofino, British Columbia unveiled sweeping natural beauty and a life-giving energy, reaffirming the soul-nourishing power of the earth.
This odyssey will also be about coming face to face with the flaws in my own personality, values and belief system. Everywhere I go, I'm led to re-examine them as I expose myself to new surroundings, people and cultures. I'm nowhere near perfect but, if I let it — and I do — travel ultimately makes me a more tolerant, compassionate person. Such are the blessings that come with the opportunity to see the world beyond my backyard. It is a privilege.
You might say this journey began months ago when I made the radical life changes I described above, but it started long before that. Since as long as I can remember, I've felt the seductive pull towards distant places, but it's a feeling that intensified in the last five years after I was cruelly forced to say sudden, unexpected goodbyes to members of my family.
The tragedy wasn't only in their deaths — one was especially shocking and nearly broke me beyond repair — but in the risks they took during life. They were all the wrong ones. The more my father struggled with depression, the more he turned to the bottle and his fists to keep my mother and siblings in check (I somehow escaped the physical damage but not the environment of terror). My brother sought comfort and relief from the pain in the most destructive of substances until the hope of recovery seemed farther out of reach than the moon.
They both longed for better days without the inner turmoil but, for reasons more complex than I could understand or explain, didn't live to see them. Perhaps, with the trail of mistakes and wreckage behind them, they didn't believe they were worthy enough for that freedom. I know the remorse weighed heavily on them both even if it was never expressed. 
In the aftermath of the losses, I couldn't come even remotely close to saying either of them had a life well-lived — and that's the greatest tragedy of all.
To die is an inevitable reality for all of us, but an existence of unrealized potential, fear of failure and regret is not. The greatest gift I can give myself is the impetus to author my own story, not perpetuate the familial, toxic cycle of addiction and violence every dire statistic tells me I'm damned to repeat. I'm more determined than ever — because of these excruciating experiences — to forge my own path to self-actualization, despite the nagging fears staring at me in the face. The decision to sacrifice my greatest sources of stability and security took years, a giant leap of faith and all the courage I could muster to make. I will make it count. We all wield this power to shape our own narratives.
I'm not the first person to do this, and I certainly won't be the last. To those who've come before me, especially the fearless women on their own solo journeys, I thank you for blazing the trail and illuminating it with your courage to help others like me find it. You inspire me. And to my family and friends who have supported me, even as I was blinded by the thick fog of doubt and when their own life journeys are so different from my own, I couldn't be more grateful. You've been my biggest cheerleaders while respecting that we all have our own callings.
This new route will be filled with both life-changing experiences and obstacles (I don't think for one second it will be easy), and the unsettling truth is I have no idea what the future holds. Maybe I'll reject the ups and downs of long-term travel, the absence of roots and all the things I crammed into my 10 x 10 ft. storage unit. Or maybe, despite my efforts, this lifestyle won't be sustainable because, let's face it, people do not do this for the money.
But today? I choose the unknown over the familiar. Adventure over stability. Experience over the excessive accumulation of possessions.
It isn't for everyone… but, right now, it's for me.
And I'm reminded of these words by Vaclav Havel:
"Hope is definitely not the same thing as optimism. It is not the conviction that something will turn out well, but the certainty that something makes sense, regardless of how it turns out." 
Now, I have a plane to catch.
Pin This to Pinterest